What I Wore: Beautiful Textures Ultimate Beauty Getaway #GlamazonTravel #TMSinMiami
Friday, January 24, 2014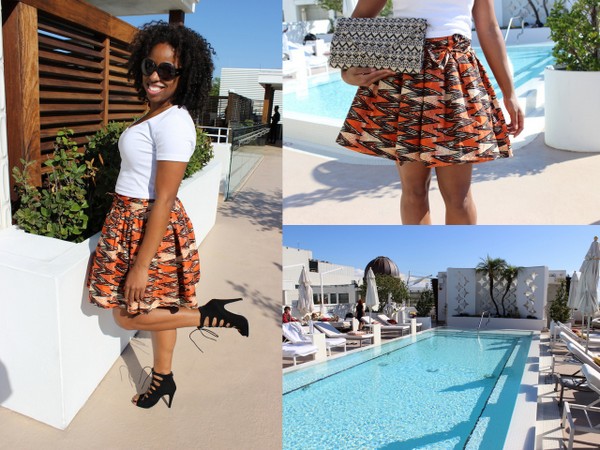 Glamazons,
I had a rough week so I'm so happy to spend the weekend in Miami at Beautiful Textures Ultimate Beauty getaway, checking out their Texture Manageability™ System ($7.99). The Texture Manageability™ System promises to take your hair from kinky/curly to straight for up to 4-6 weeks using natural proteins and amino acids, while conditioning it with natural ingredients like olive oil, vitamins and shea butter. It sounds amazing and healthy (and apparently helps your hair grow!) so I can't wait to try it, but more on that here.
For now, let's get into the beautiful hotel I'm staying at in Miami: the Dream Hotel, nestled on Collins Avenue in the heart of South Beach. It just feels like Miami with its art deco decor, sultry blue bedroom lighting (oww!) and gorgeous High Bar West Terrace rooftop.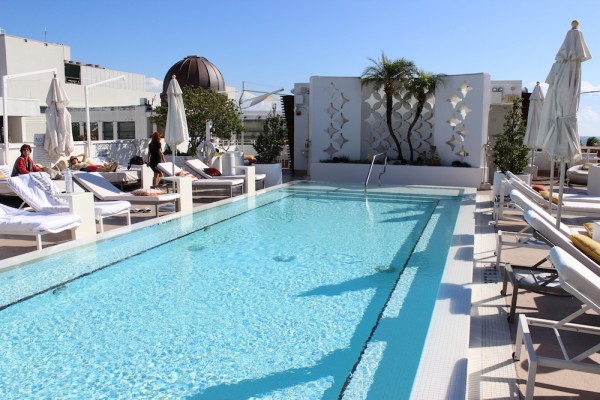 From the shallow pool to the plush white couches and the breathtaking view of Miami Beach, the High Bar West Terrace is a peaceful oasis.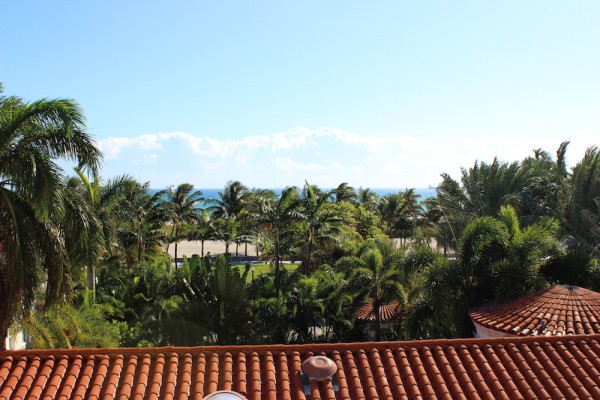 Look at the view!
For my first (breezy) day in Miami for Beautiful Textures Ultimate Beauty Getaway, I wore a white crop top from American Apparel, a printed skirt my sister bought me from Ghana (worn here) and a pair of London Rebel lace-up black sandals from ASOS.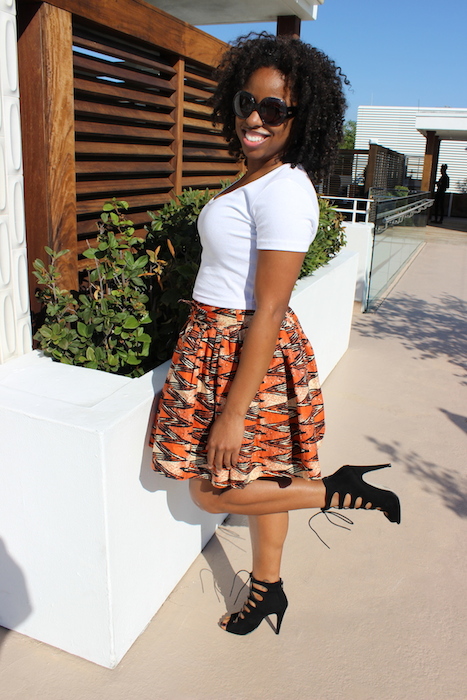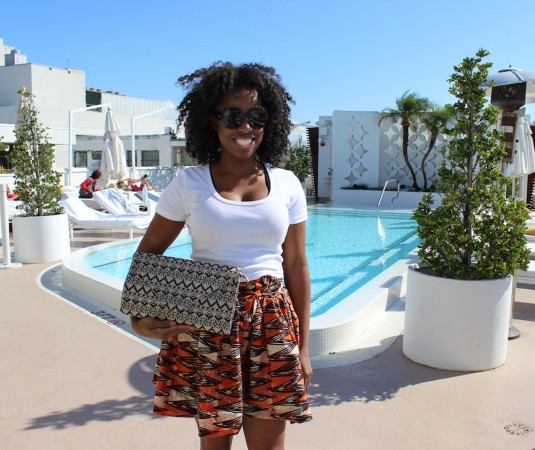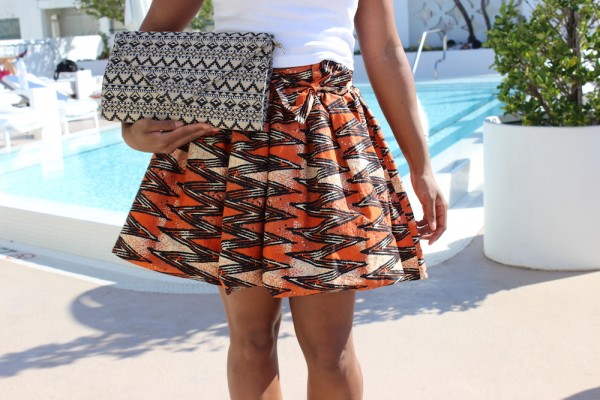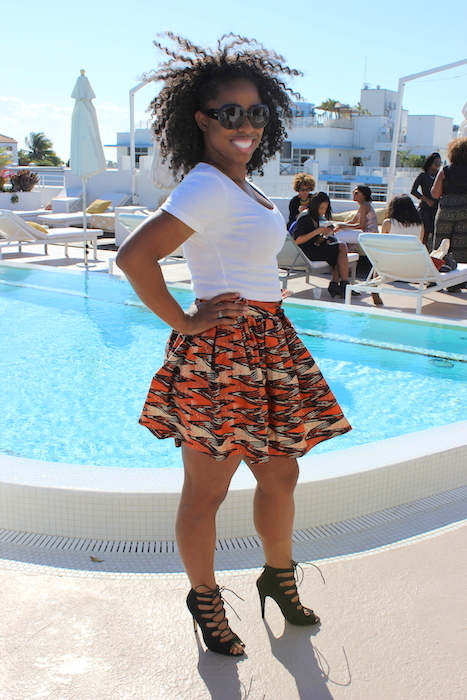 I also threw on a Francesca clutch from my friend Danielle (Style and Beauty Doctor). The skirt was perfect for the cool Miami Breeze.
Top: American Apparel | Skirt: Custom (but love this one) | Sandals: London Rebel from ASOS | Clutch:  Francesca
Check out more pictures from the Beautiful Textures Ultimate Beauty Getaway: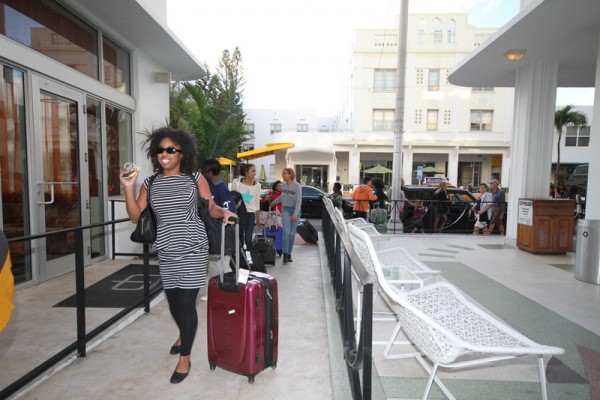 I was just a little excited to arrive in Miami!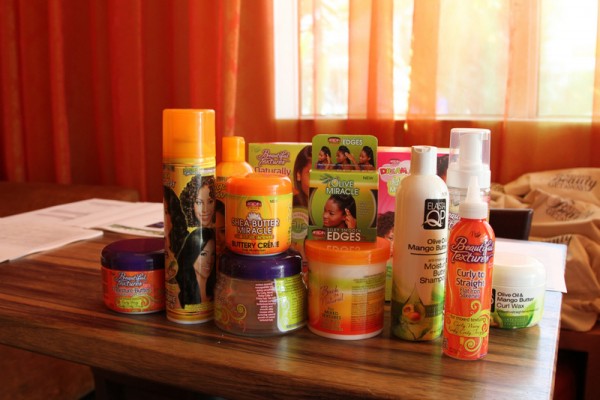 We were greeted by champagne and our pick of Strength of Nature products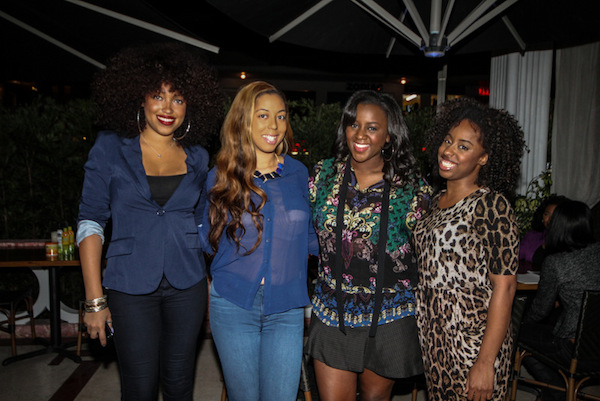 Taren Guy, Lexi of Lexi with The Curls, Danielle of Style and Beauty Doctor and I at the #TMSinMiami mixer on Day One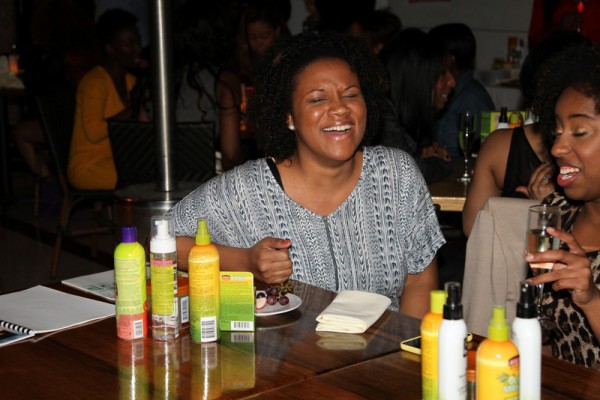 Having a grand kiki with Jamishia of TheYBF at the mixer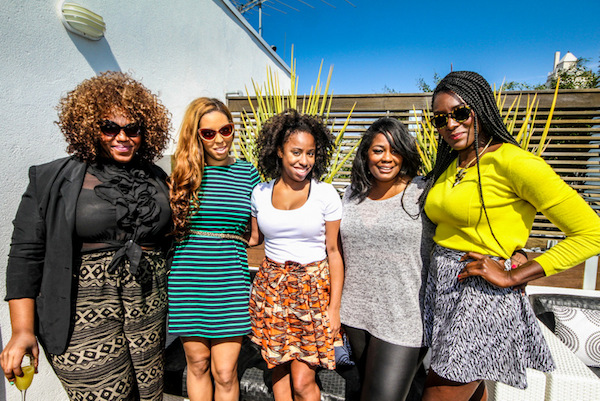 Day Two! Danielle of Hello Beautiful, Lexi, Tami of Talking with Tami, Delali, founder of We Are Onyx and I before breakfast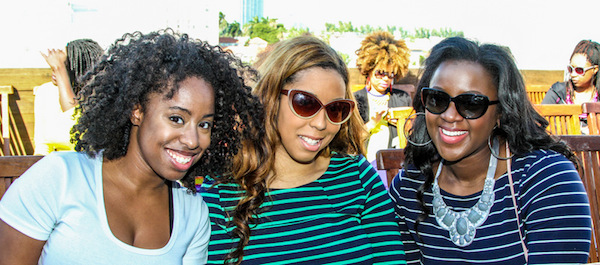 Learning all about the Texture Manageability System with my blogger besties Lexi and Danielle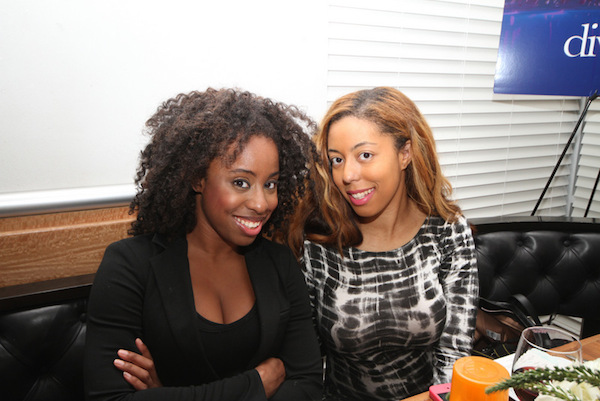 Love this picture! Lexi and I at Catch Restaurant for our Diva dinner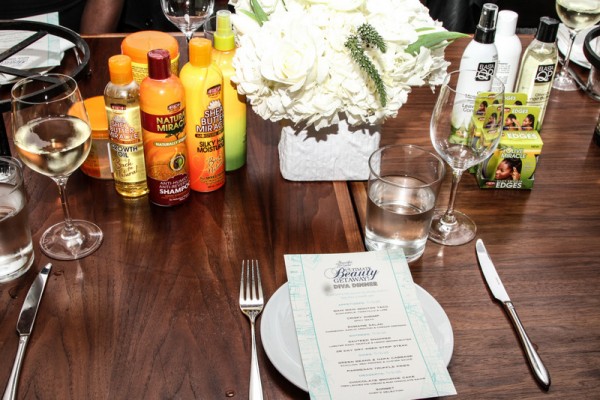 The ambiance and food at Catch was everything!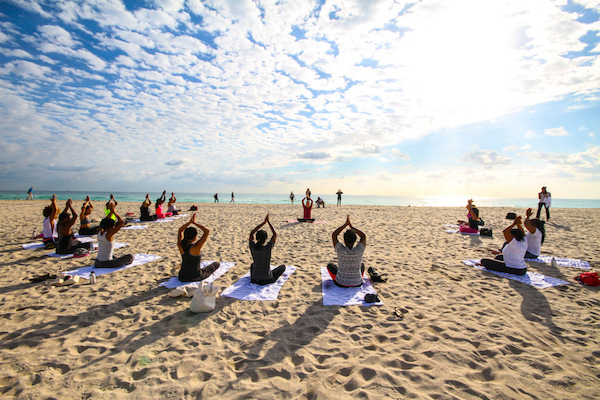 The next morning, we woke up early for yoga on the beach. Synergy yoga instructor Jimena Lujan was super sweet

Nothing more peaceful than stretching on the beach!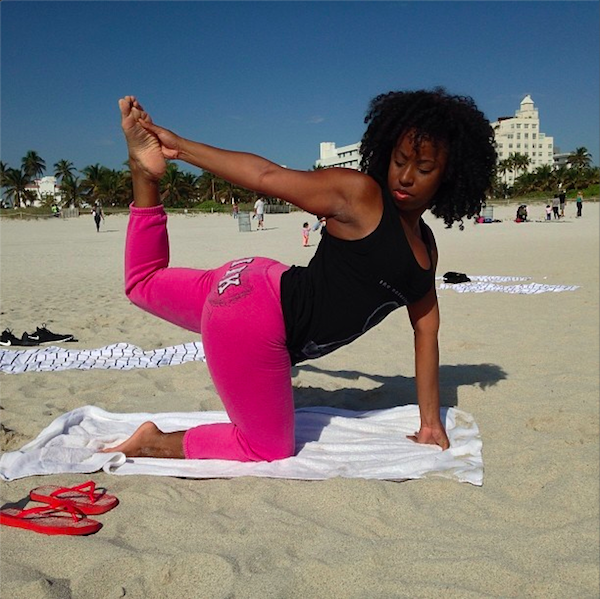 I was in the zone!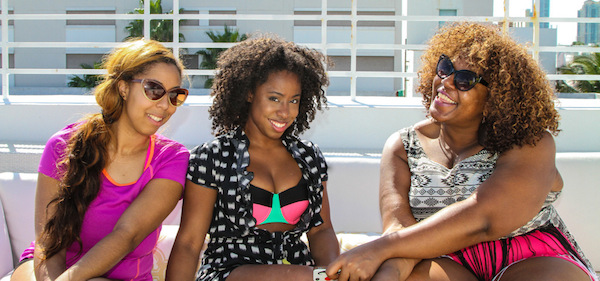 Afterwards, we got massages with Walker's Apothecary and kicked it poolside. Here's Lexi, me and Danielle luxuriating in the sun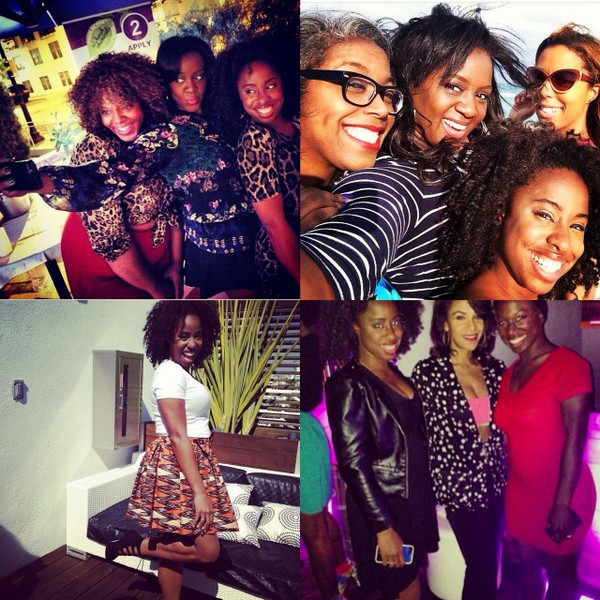 Here's a quick Insta-collage! From L to R: selfie moments at the first mixer and on the beach; clearly having the time of my life on the rooftop; Danielle Kwateng of Styleblazer and I met Teedra Moses at the final mixer featuring Myx Fusions Moscato. She is everything!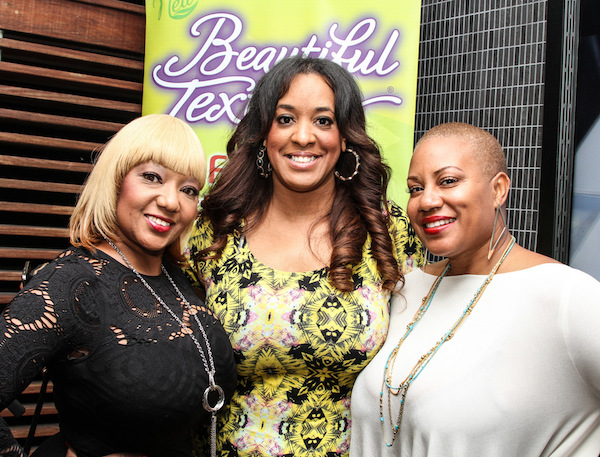 Love these ladies! Celeb hairstylists and natural hair gurus Pam Hogan and Felicia Leatherwood and Strength of Nature Global Marketing Director Charlene Dance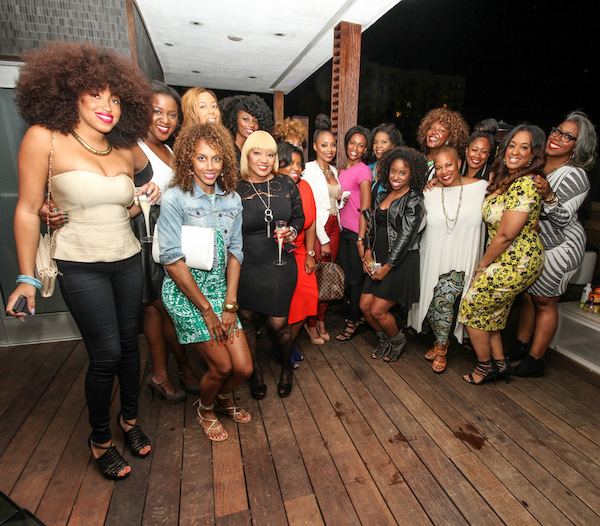 A gorgeous group shot of everyone at the mixer on the last day.
Fun times!
Kisses,
Glamazon Jessica
Images: Exclusive Access, Instagram, Yours Truly.
View Related Posts:
[fbcomments width="600" count="off" num="15"]