What I Wore: Bad in Plaid
Monday, February 3, 2014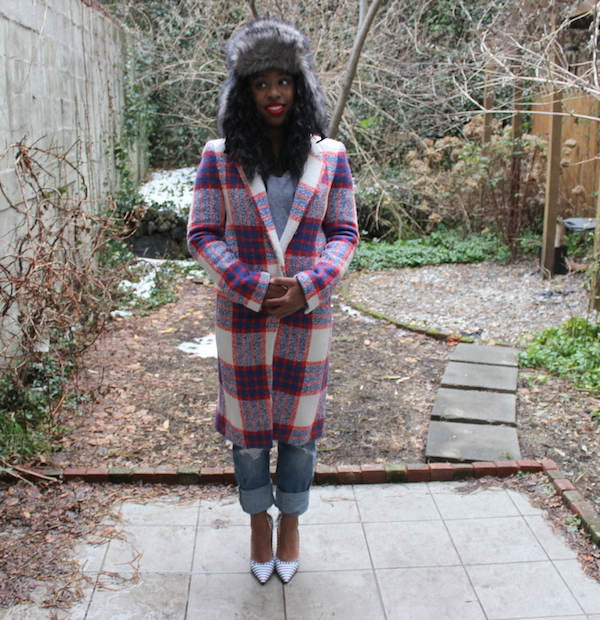 Glamazons,
Something about warm weather (and just Miami culture in general) makes you feel young, fun and free, right? When I was down there for the Beautiful Textures Ultimate Beauty getaway, it was like a free-spirited, 20-something girl inhabited my body. I was putting on makeup everyday, wearing my contacts (and not my glasses, which turn me into a nerd for some reason whenever I put them on) and my legs were out. I felt like I was hot (and not tired, frumpy and lame) again! That girl, lets call her "Jasmine," promptly disappeared as I stepped into a snowstorm as soon as I got back to NYC.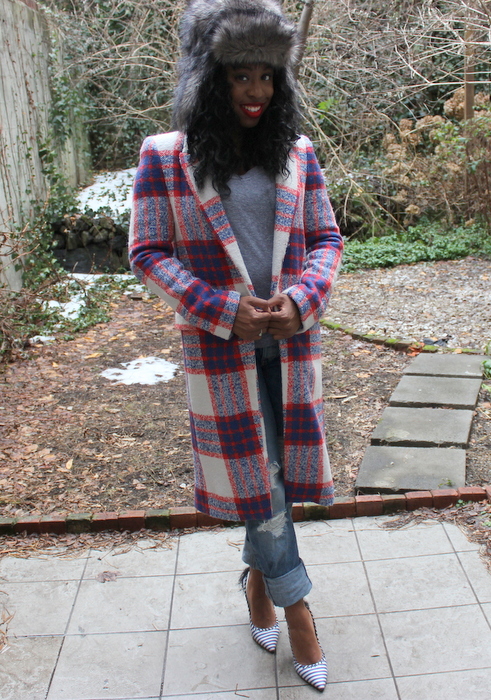 Since I'm not the type to date on vacation (because of the one time I really, really liked this random guy I met in New Orleans who was visiting from California and was like my dream man and I swore we were meant to be after a ten-minute convo only to never see him again), I wanted my flirty side to make an appearance in cold, dreary New York. You know, the place where I'm actually dating people.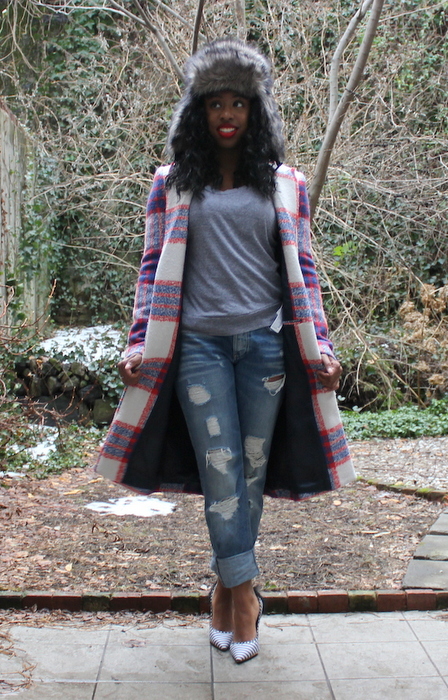 Here's my attempt at bringing a little of my sassy self to New York: this gorgeous plaid Zara coat, striped pumps, a fur hat and a red lip.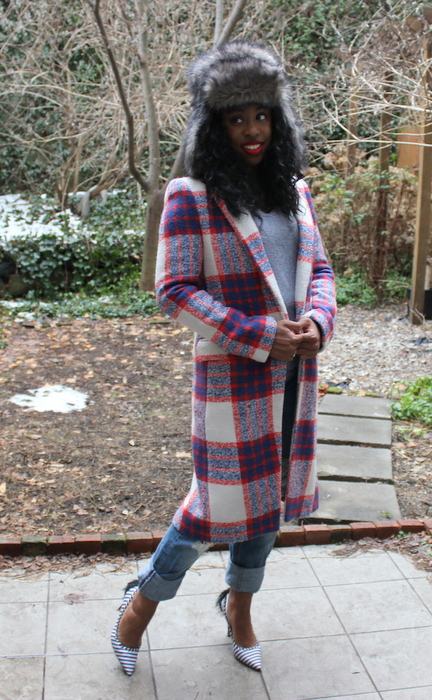 The plaid coat is bold, which is exactly what I need to bring me out of this cold weather-induced slump. Get into my faves:
–
–
And the fur hat is completely glamorous and over-the-top, which I love. Here are a few picks:
–
–
Love it!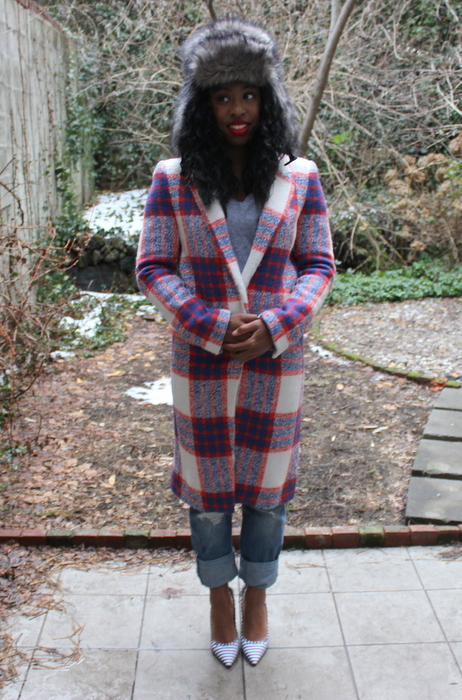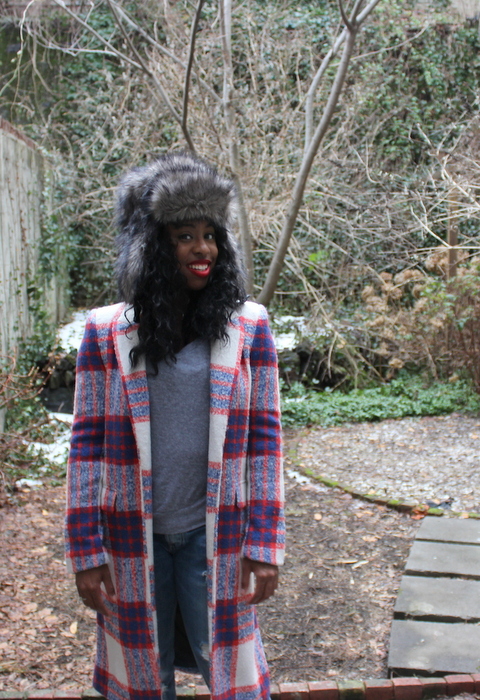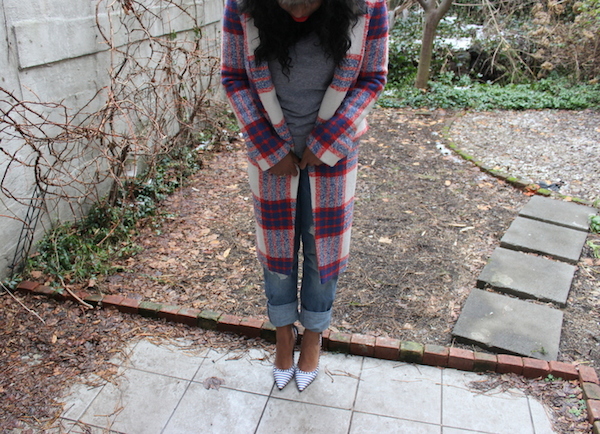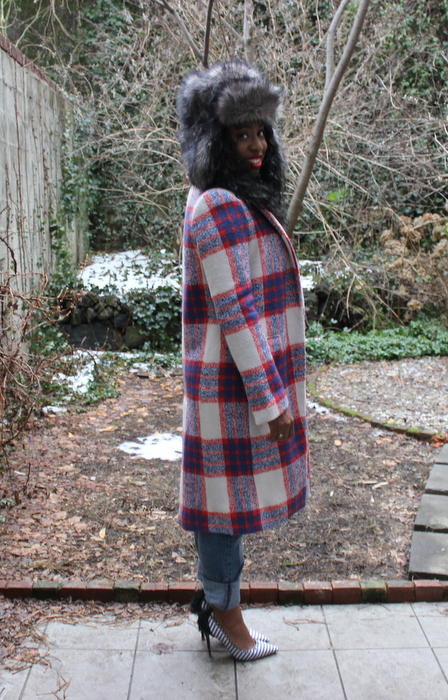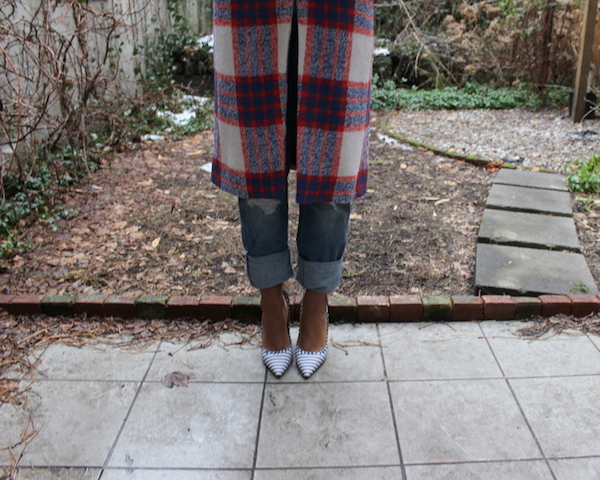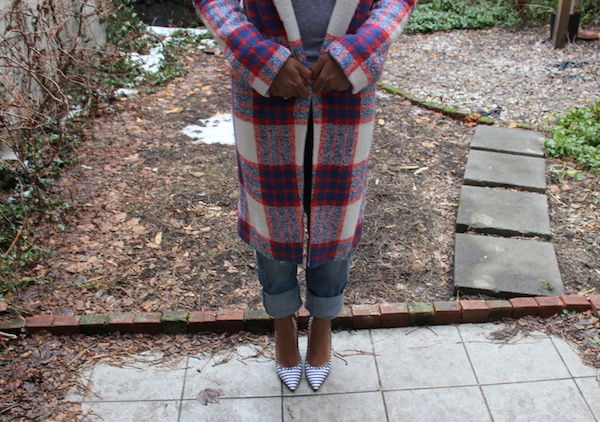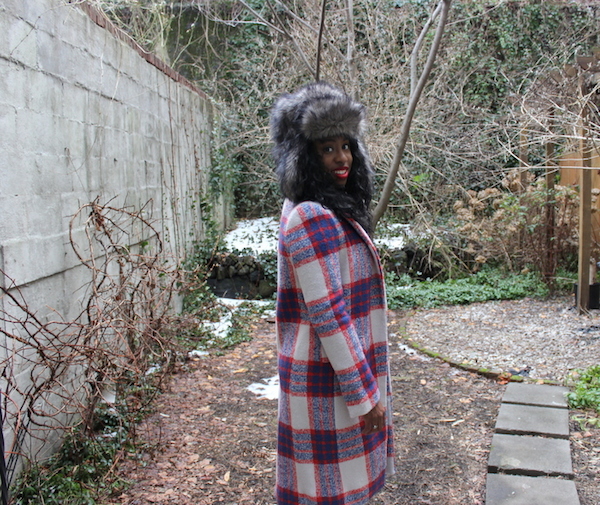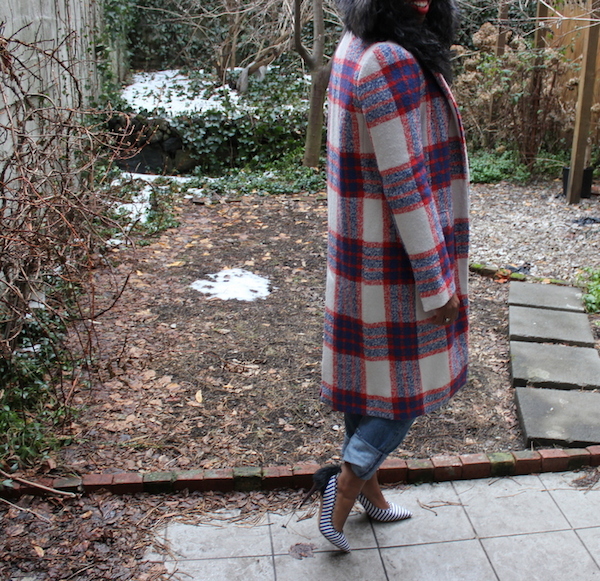 Get my look here:
–
–
And speaking of dating, I've decided to spread my horizons and date outside of my race recently. It's not that I haven't before (or thought about it before…umm, Jared Leto) but this is the first time I've done it seriously. Things were going good until I met this one cute dark-haired Russian guy who smells heavenly and is always so smart, charming and funny (in a clever kind of way) which is basically all I want in a man. He made sure to inform me "he loves black girls," in a way that kind of made me feel like an exotic dish at a restaurant or a science experiment. Weird. Have you ever experienced this? I'm not going to waste a good red lip and bold coat on someone who has a black girl fetish, you know?
Kisses,
Glamazon Jessica
View Related Posts:
[fbcomments width="600" count="off" num="15"]