GLAM SCOOP: Lupita Nyong'o Talks Hair, Kim Kardashian To Cover Vogue? and ASOS 70% Off Sale
Monday, February 3, 2014
Glamazons!
Surprise: it's snowing in NYC again. Which means I'm wearing my gorgeous new Zara coat while dreaming of Miami and Trinidad weather. Anyway, while I plant myself in front of the heater and prep for Fashion Week (more on this later), the fashion and beauty world is turning. Here's the latest.
Angela Bassett has been busy slaying women twenty years her junior as usual (umm, you guys saw her at the Golden Globes, right?) and now, she's snatching wigs on the cover of Ebony Magazine. The actress glows in a Michael Kors dress and flawless makeup achieved using Fashion Fair Cosmetics Perfect Finish Concealer and Perfect Finish Illuminating Powder. Isn't she stunning?
Here are some quotes from the cover story:
On staying positive:
"You've got to keep a good attitude.  You can't think, 'This is it [during the lean times], because that's when it's going to break open for you. You've got to be ready; you've got to be prepared."
On getting support:
"Whatever you're dealing with seems like a mountain to you, but we truly aren't in it alone. Sometimes we need others to talk us off the cliff or to just talk to us or to be there with us [in order] to support us or love us."
On staying grounded:
"I understand where I come from; the strength and the people I come from. I know what has been endured and sacrificed."
She is SO inspiring and phenomenal at her craft. She's brilliant as Marie Laveau on the FX series "American Horror Story: Coven." The issues on newsstands now. Will you pick it up? [Glamazons Blog Mail]
And Rihanna does it again! The beauty covers the March 2014 issue of American Vogue, rocking a sleek haircut, showing off her edgy tattoos and her toned body.
The "Can't Remember To Forget You" singer poses in Versace and Miu Miu for the magazine, which touts her as  a "full-on fashion force."
Love! Stay tuned for hi-res images. [Rihanna Daily]
Oprah Winfrey joins Forest Whitaker, Chiwetel Ejiofor and Michael B. Jordan on the cover of the March issue of Essence Magazine. The issue coincides with the 7th annual Essence Black Women in Hollywood luncheon held during Oscar week (I attended last year and it was an incredible experience!).
Lupita Nyong'o will be one of the honorees during this year's Essence Black Women in Hollywood luncheon in the category of "Best Breakthrough Performance."
She is also featured in the new issue in a beauty feature, "Lupita Shines," where she talks about her reaction to news of her Golden Globe nomination: "My stomach was in knots…I broke out in a cold sweat. It was like being on a roller coaster. I screamed so loud when I heard my name and then I started to cry…"
So happy for all her success! Will you pick up the issue when it hits newsstands this Friday (2/7)? [Essence]
Lupita Nyong'o rocks our world in a new shoot for Vogue Italia.
I love that Lupita has fun with this shoot and hams it up for the camera.
Some of the shots are even reminiscent of Grace Jones. Love! [Makho Ndlovu]
Kim Kardashian may have finally landed that Vogue cover she always wanted. Jezebel reports she shot the cover in L.A. yesterday to the dismay of everyone breathing on Twitter who sees it as the beginning of the inevitable end for the once-dignified, elitist Vogue brand. My only gripe? How did Kim K. get a cover before Kerry Washington? [Jezebel]
Lupita Nyong'o managed to steal the spotlight from 12 very attractive people (including Idris Elba and George Clooney!) in a three panel fold out for Vanity Fair's Hollywood Issue shot by Annie Leibovitz. I didn't even notice anyone else!
Digital Spy also spilled some fascinating tea about Lupita's hair, saying: "Unthinkable though it may be, Lupita didn't always have her trademark buzzcut. At the age of 19 she had shoulder length hair, and says she dyed it regularly – blue, green, and apparently maroon! Fed up of the salon time and chemicals, she made a spur of the moment decision and shaved it all off. Speaking about the cut, she said: "It felt so liberating. I discovered the shape of my head wasn't so bad! Ever since then, I just don't have the patience to grow it again."
Could you imagine Lupita with colored shoulder length hair? I could, but I'm all about that gorgeous cut. It's the baddest thing this side of the Equator. [Digital Spy]
A la Bethenny, Nene is riding her reality TV fame 'til the wheels fall off. The "Real Housewives of Atlanta" star announced plans for a clothing line, and recently revealed more details. Her line will range from 2-24 to cater to women of all sizes and it will hit stores in July. Check out the label: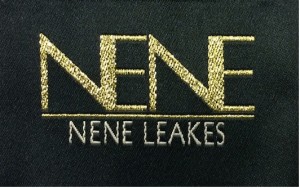 Are you excited, Glamazons? [Nene Leakes Twitter]
Beyonce is celebrating Black History Month with a #28DaysBlackHistory inspirational series on her site, honoring our unsung heroes. Isn't that beautiful?!
Yonce had this to say about the feature: "In honor of African American men and women who have worked diligently dedicating their lives to inspire our future, I want to shine a spotlight on their achievements and sacrifices during Black History Month. These are some of the unsung heroes, past and present. For 28 days I will highlight their stories in hopes to inspire, motivate and move you."
She should add herself to the list! [Glamazons Blog Inbox]
If the snowstorms don't have you craving Spring, Solange's new spread for Cosmopolitan will.
The Saint Records models Spring's pastel piece for the March 2014 issue of the magazine set against the beautiful backdrop of her new home, New Orleans.
She even shows off her new Puma sneakers and gives readers tips on how to wear the trend: "When I think of pastels, I think of Easter Sunday. But designers are doing them in a really cool way. Just stick to the minimalist silhouettes and modern fabrics."
Love. [Necole Bitchie]
ASOS wants all my money! The retailer is not only offering up a 70% off sale but if you spend $125, you can get $25 off with code "SHADOWTIME." Valentine's Day outfit, anyone?
Shop my fave pieces below:
–
–
And see even more on the site. [ASOS]
Kisses,
Glamazon Jessica
View Related Posts:
[fbcomments width="600" count="off" num="15"]