Here's What The Texture Manageability System Can Do For Your Hair if You Wear It Curly
Friday, February 21, 2014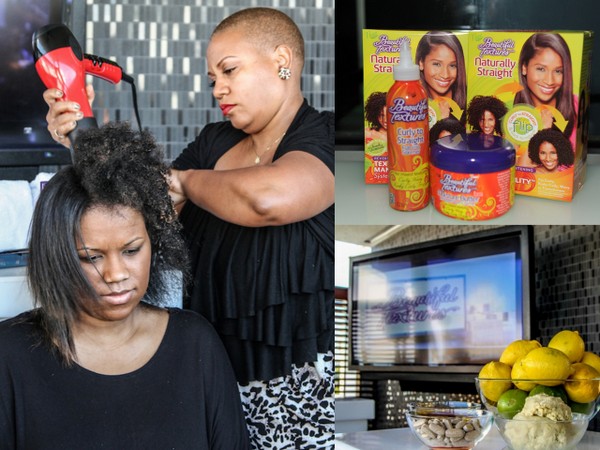 Glamazons,
I'm in Miami again! I just can't stay away from this place. From the beautiful beaches to the restaurants on Ocean Drive to the clubs, Miami is like my (warmer) home away from home. Why is this city so perfect? Stay tuned for a travel post!
Anyway, the last time I was in Miami was for the launch of Beautiful Textures Texture Manageability System, which I posted about briefly here. Texture Manageability System (TMS)'s most talked about asset is its ability to provide versatility by taking natural hair from curly to straight and back.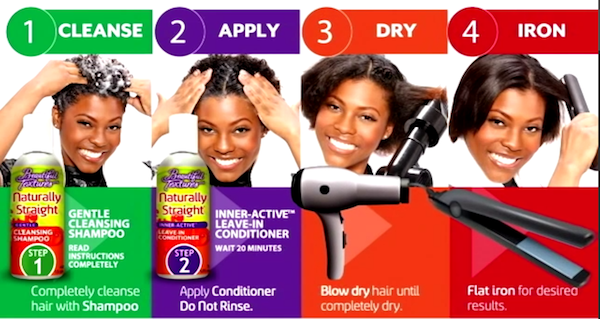 Here are a couple basic deets about the system:
-It's not a keratin treatment, or a texturizer, or a relaxer, since it doesn't include any chemicals that permanently change your hair.
-The kit contains a Gentle Cleansing shampoo and Inner-Active™ Leave-In Conditioner.
-The active chemicals in the conditioner are the amino acids.
-Your hair can remain straight for six weeks, depending on the upkeep.
-You can revert back to curly at any time by washing out the product with a normal cleansing shampoo.
I saw friend to The Glamazons, Jamishia of TheYBF.com go from curly to straight right before my own eyes: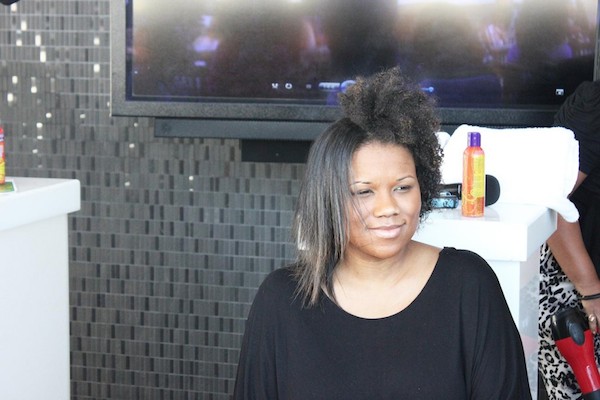 Just look at how healthy and shiny her hair looks post-TMS use! It had thickness, body, shine and definition. And that's because it's chockfull of ingredients like aloe vera, coconut, olive, soy, argan oil and shea and mango butter that strengthen and nourish the hair throughout the process.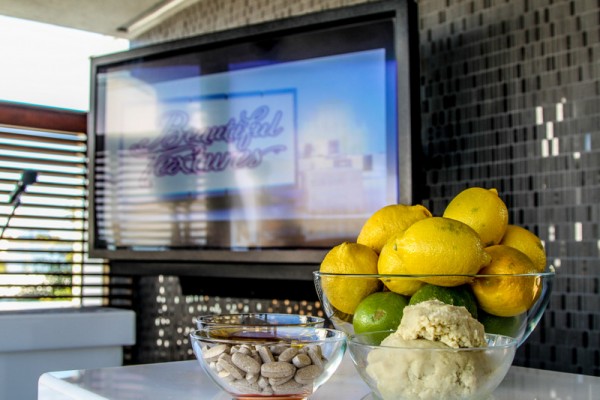 Because of those super healthy ingredients, Texture Manageability System can benefit the hair even if you don't necessarily want to go straight. It can be used as a protein treatment! AND natural hair guru Queen Mother Felicia Leatherwood informed us it will (moderately and temporarily) loosen your curl pattern if you use it without heat.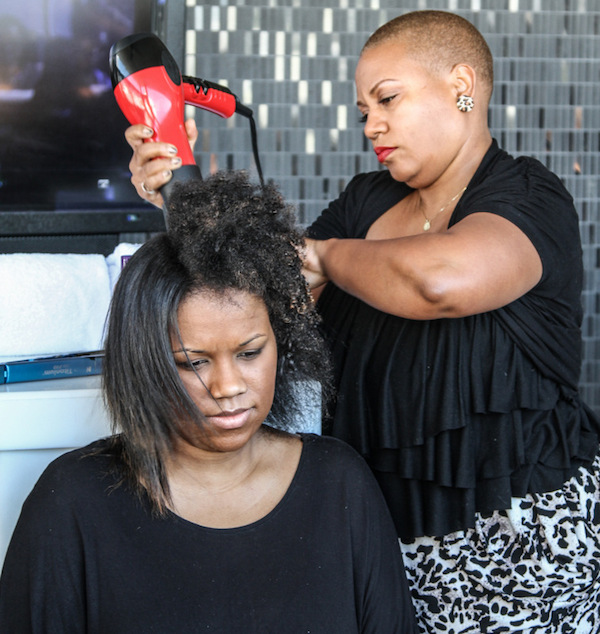 Here's the spiel directly from the Talking Texture website:
Softer, More Defined Curls
For naturals who want elongated curls, the Texture Manageability System also helps lengthen a tight curl pattern. Simply follow the steps above, but instead of wearing a straight look, immediately revert back by washing hair to reveal softer, smoother, less frizzy kinks, curls and waves.
Amazing, right?
I don't like telling you guys about products without trying them myself so I immediately went to work testing out this theory to report back to you about it. Well, that and the fact that my hair seemed finer and thinner than ever since I had it cut into this bob situation (more on this later).
So here's my hair after a wash-and-go pre-TMS treatment: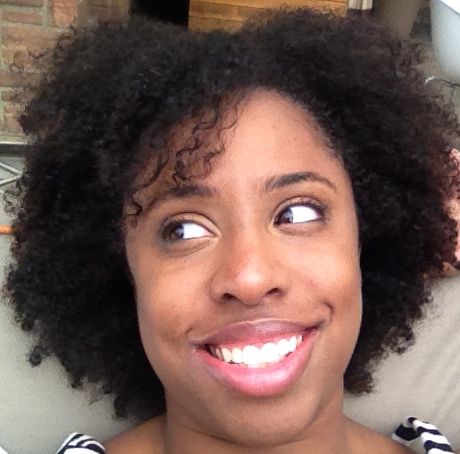 I noticed a few things while using the products. The shampoo really strips your hair of oils and butters so it's squeaky clean. The conditioner tingles a bit and they recommend applying it with gloves.
Here's my hair immediately after washing out the Inner-Active™ Leave-In Conditioner: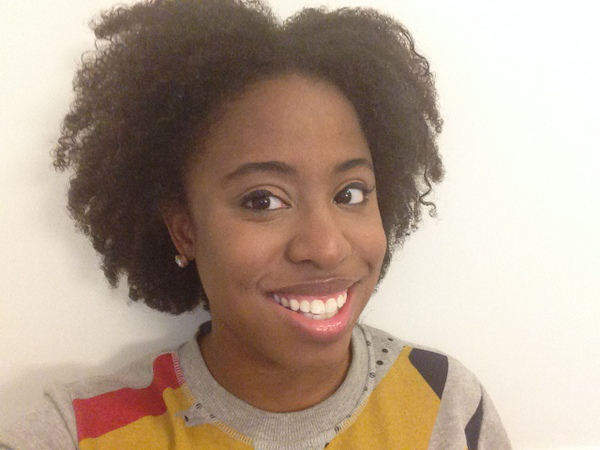 Here's my stretched hair after using TMS: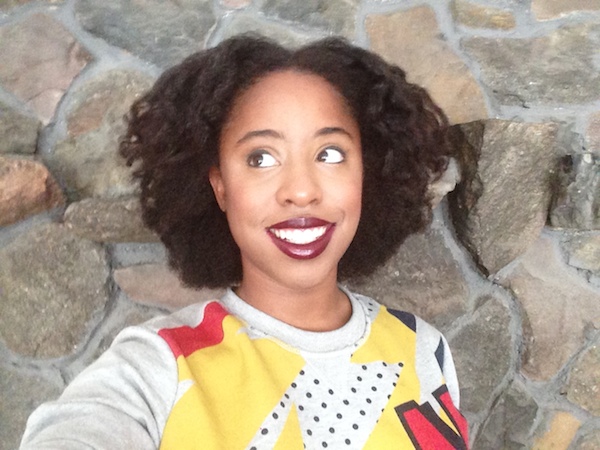 And here's my hair after using TMS in a braid out: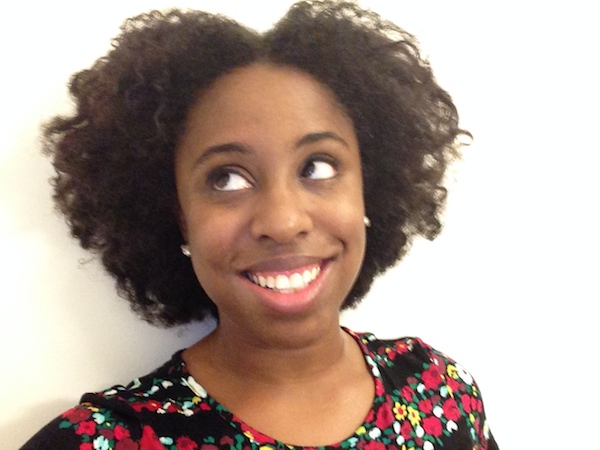 Get into that laidtness! And my hair is looking thicker than ever. I'm in LOVE!
Like any protein treatment, you should follow up with moisture. I used the Beautiful Textures moisture butter to nourish my strands immediately after. So happy with the results!
The Texture Manageability System can also work for Glamazons with relaxed hair and weaves too! Ladies who relax their hair can use TMS to straighten their new growth and stretch the time in between relaxers. Natural women who wear weaves, TMS will work wonders for helping you straighten your leave out and blend it with looser textures. And it can even bring your weave back to life!
Purchase TMS here and get even more info here.
By the way, I do plan to go straight eventually (not for awhile as I'm focused on growing my 'fro out for summer) and will give you guys the tea on how that process goes, of course.
In the meantime, check out this curly to straight review from Hello Beautiful's Shamika Sanders, a breakdown on TMS from Lexi with the Curls and info on TMS plus tips for avoiding heat damage from Style and Beauty Doctor.
Would you use Texture Manageability System to go straight or as a protein treatment?
See more pictures from my #TMSinMiami trip here.
Kisses,
Glamazon Jessica
Images: Exclusive Access, Style and Beauty Doctor, Talking Texture, Yours Truly.
View Related Posts:
[fbcomments width="600" count="off" num="15"]