What I Wore: Full Time Fashion Blogger
Tuesday, November 4, 2014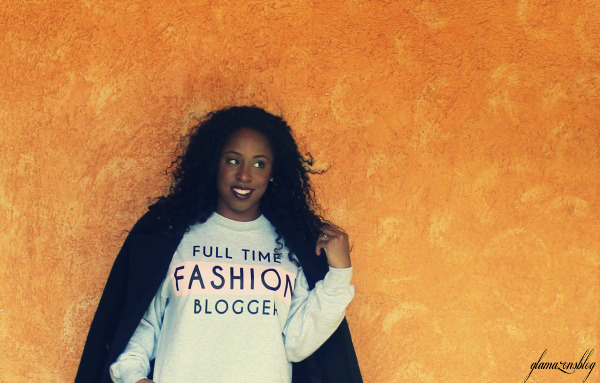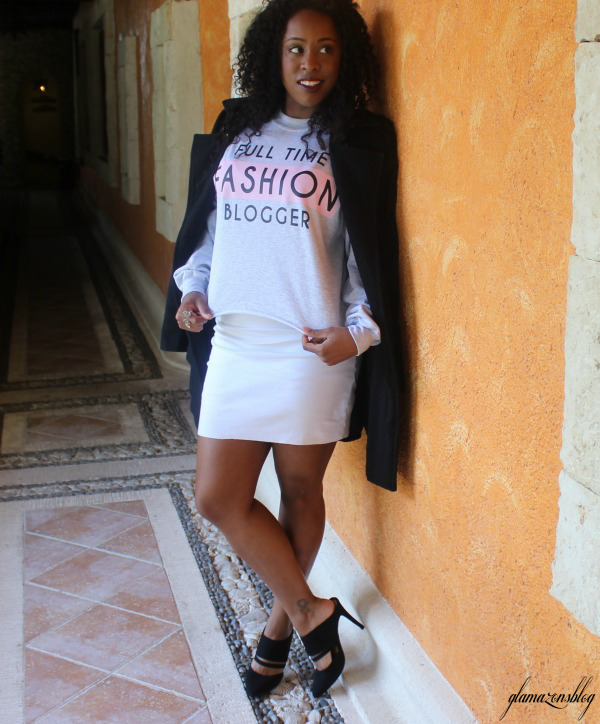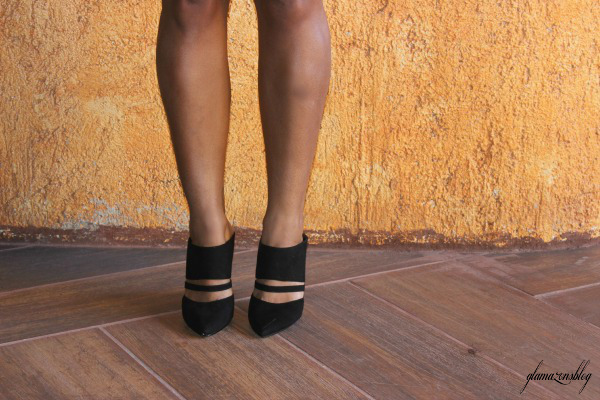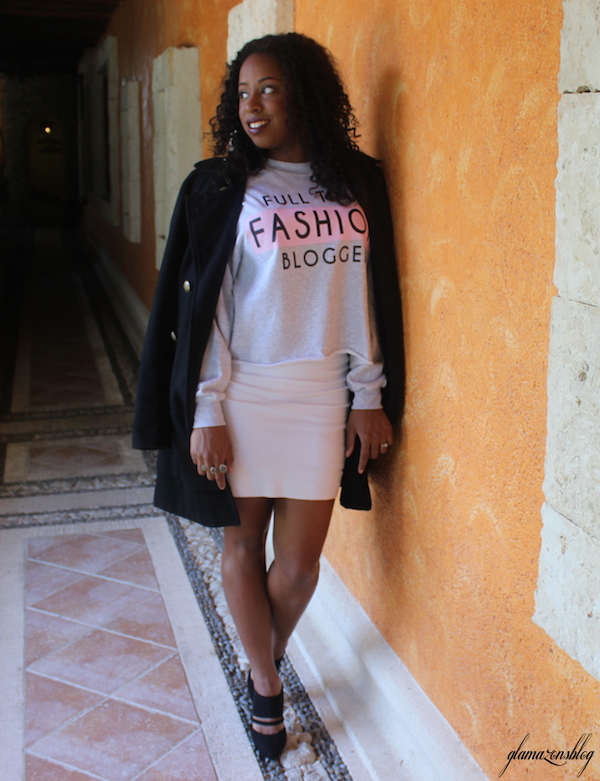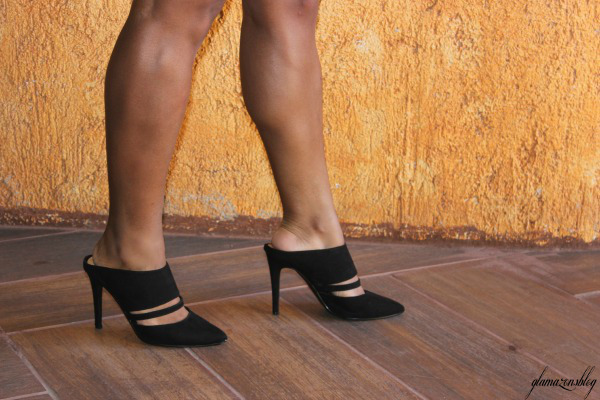 Coat: Express | Sweatshirt: River Island | Pencil Skirt: Similar | Mules: Just Fab | Ring: Kendra Scott | Lipstick: MAC Cosmetics
Glamazons,
I remember when I decided to start blogging full time. It was theee most terrifying moment of my career to date (right next to this one). My friend Christina and I discussed it for months, trying to save up just enough money, line up freelance gigs and pray until our voices were hoarse. Rent in NYC is not cheap and though my blog was starting to bring in a nice steady flow of money, I just wasn't confident that I could live off of it. Everyone I know has a steady job. What was I thinking quitting mine during a recession to live off of a passion project?!
I was so wrapped up in the illusion of "security" at my day job, and nothing's LESS secure than blogging, a new industry, and a company Glamazon Andrea and I built ourselves. But I soon learned what I thought was secure really wasn't.
I got laid off and it felt like all the work I put into growing that company (a company that was NOT my own) was for naught. I took it as a sign to jump off the ledge into full-time blogging: time to sink or swim!
The one thing that has sustained me, my life jacket so to speak, is faith. In the first few months, I'd work nonstop, follow up with people for my checks and just pray to God I'd have the money to pay my rent. I always did. Every single month.
Even though some companies didn't pay me (on time or AT ALL) for my work, and others needed to be convinced that bloggers even deserved pay (sideeye), I still had enough to survive. And thrive. I've been able to make more money than I ever have before. Now that there's no set salary, there's no cap on how much I can make. And there are so many different ways to monetize a blog (more on this later). No more begging for a raise. No more feeling crushed and unappreciated when I'm told 'No' for the third year in a row. It's so rewarding to actually see my work pay off.
There are times when I second guess myself like when I get slighted at Fashion Week or when my freelance workload gets too overwhelming, and I wonder if I should just search for a full-time gig at a publication. But when I think about the current state of the publishing industry (with even more layoffs coming this holiday season) and the pressure to sacrifice your dreams for the benefit of someone else's, I know I made the right decision…for me.
Maybe if the right full-time gig comes along, I'll venture back into the work world but it's a beautiful thing to have the option and to do it on my own terms. And there's nothing like being able to make my own schedule. I've managed to make the time to grow this blog, pursue quite a few of my dreams (like writing here) and to travel.
Jumping out on a limb to be a "full time fashion blogger" is one of the best things I've ever done for myself. And I can't believe I almost let fear prevent me from doing it.
I know people wince and snicker when they hear the term "full time fashion blogger" but for me, it represents finding the courage and strength to follow my dreams. Being a full time fashion blogger has enhanced my life and built my confidence in myself and faith in God in so many ways. It's a title I wear with pride.
Kisses,
Glamazon Jessica
View Related Posts:
[fbcomments width="600" count="off" num="15"]