I Got My Hands on Azealia Banks x MAC Cosmetics 'Yung Rapunxel' Lipstick PLUS Pics from The Glam Network Dinner
Thursday, September 6, 2012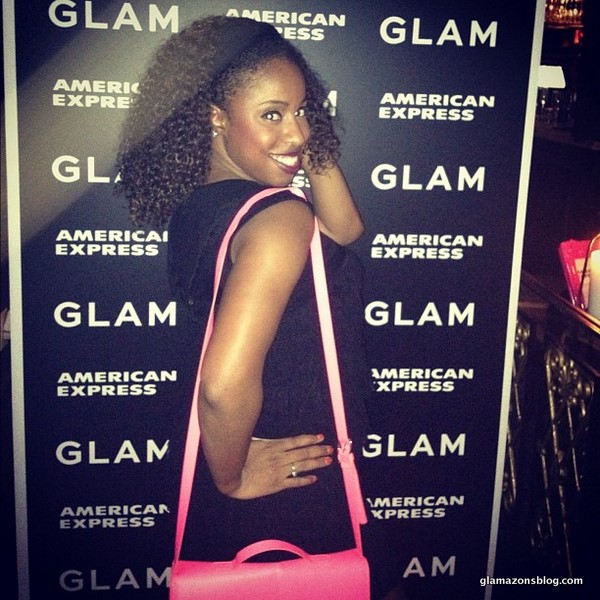 Glamazons,
*jumps up and down in heels* New York Fashion Week is finally here! I feel like I've been preparing for it since forever (OK, maybe just the last week of summer since I was too busy luxuriating on vaca and gallivanting around New York) and I am so geeked to hit all my favorite shows!
The official toast to #NYFW is always The Glam Network dinner with Amex Fashion which is essentially a family reunion with all my beloved fashion and beauty blogger favorites. I got all dressed up to hit the event last night and as I was getting ready to leave the office, I got a package in the mail which I like to think of as a little gift from my beauty fairy godmother (aka the good folks at MAC): the new Azealia Banks x MAC Cosmetics "Yung Rapunxel" lipstick. *UPDATE: This limited edition lipstick is no longer available but the closest lip shade from MAC is Cyber, which I also love.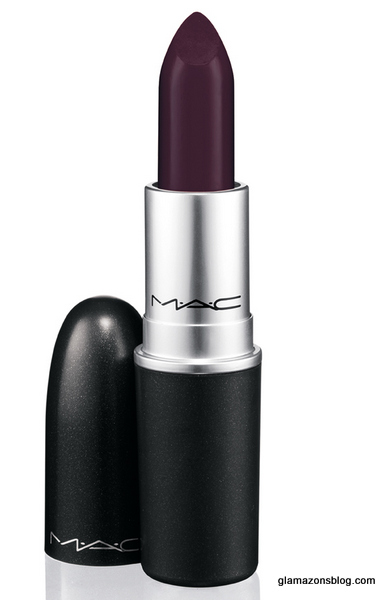 SQUEAL!
Not only do I love Azealia (whipping my hair around in her honor right now) but that color is gorgeous! It's a deep plum that is very dramatic, dark and sexy. Perfect for Fall!
To be honest, I was a bit apprehensive about wearing it at first, thinking: How will this look on my skin? Am I sure I want to go this bold, I never wear lipstick? Blah blah blah.
But I'm so glad I got over it and put it on. I think it ended up looking cute, if I must say so myself. But you be the judge: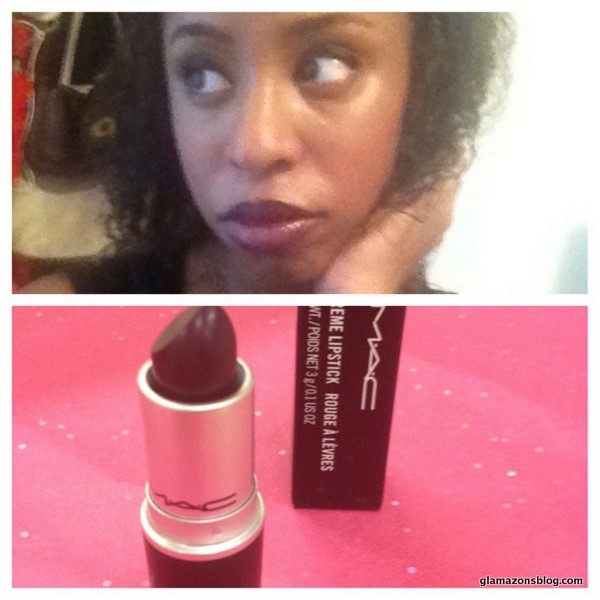 Do you love it?
At the Glam Network dinner, I enjoyed a delish three-course meal and cocktails while catching up with almost every blogger I adore and dancing around with the founder to Rihanna's "Only Girl in The World." Yes, that happened!
Check out pics from the night: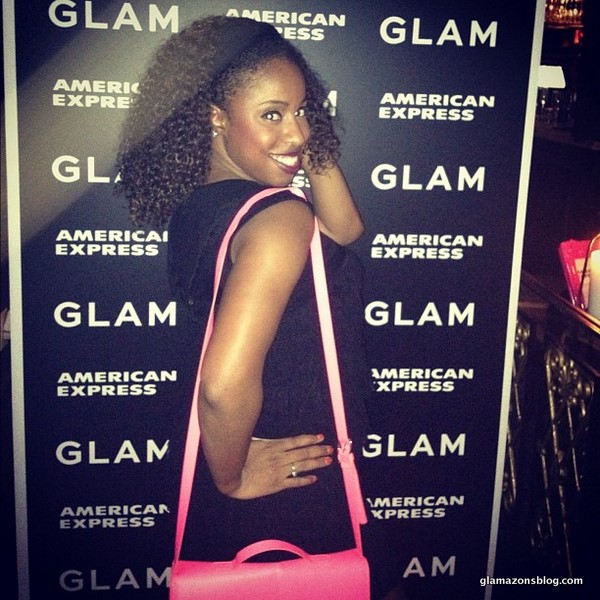 Posing at the AMEX Fashion Instagram booth which will be at Lincoln Center for the entirety of Fashion Week!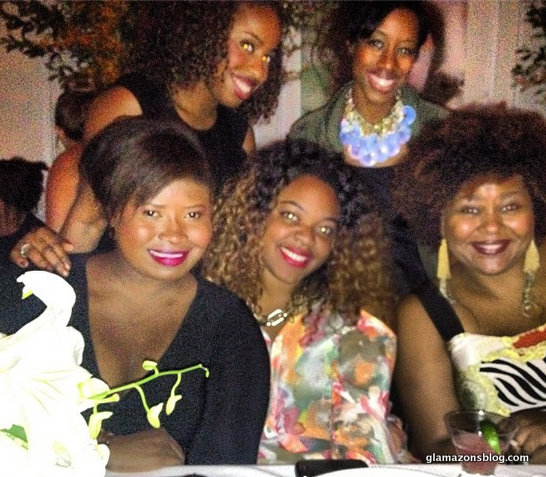 So happy to be reunited with my loves at dinner, Patrice from Afrobella, Christina from Love Brown Sugar, Makeda from Glamazon Diaries and Shaunequa from Temple of Glam! It's a Kiki!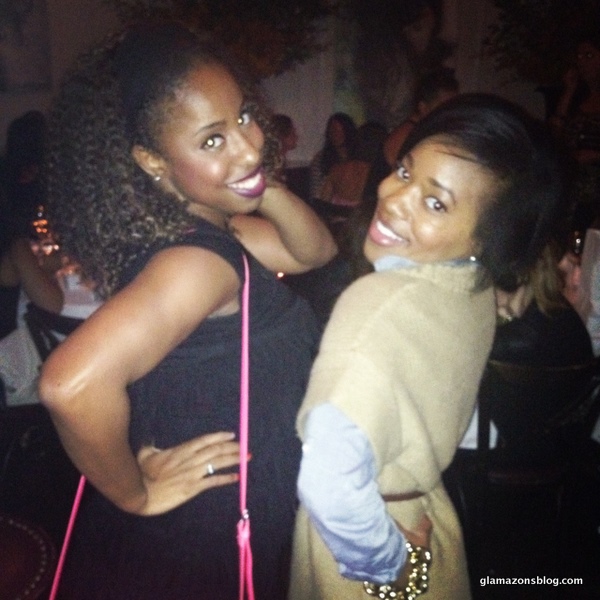 Oh just us being Glamazons! Me and Glamazon Channing from Channing in the City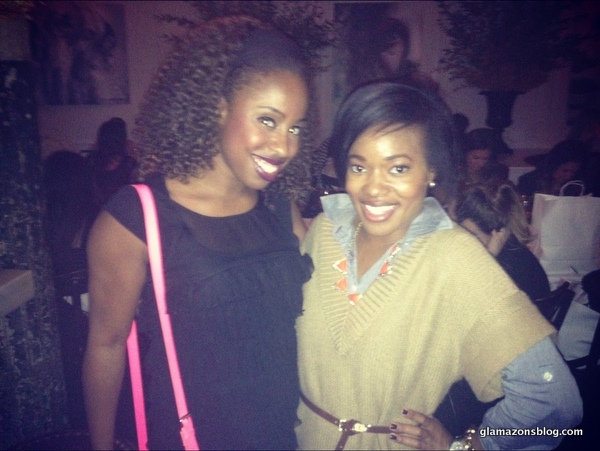 Giving you a little face.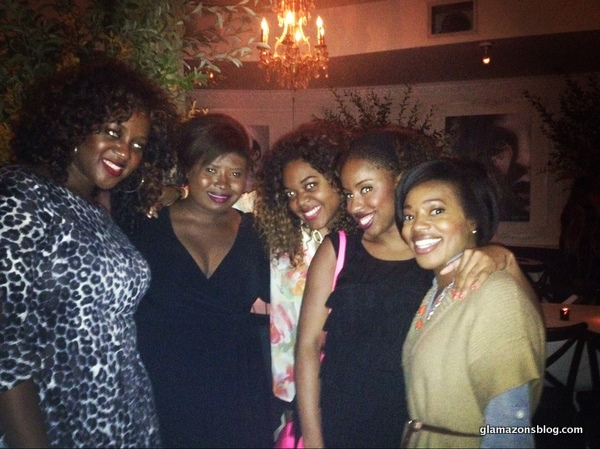 On the dance floor with Danielle of Style and Beauty Doctor, Makeda of Glamazon Diaries, Christina of Love Brown Sugar and Glamazon Channing from Channing in the City
Fun times! What do you think of the lipstick? Tell me in the comments.
Happy Fashion Week, Glamazons!
Kisses,
Glamazon Jessica
*Thanks to MAC Cosmetics for the amaze lipstick and to The Glam Network and AMEX Fashion for the invite!
View Related Posts:
[fbcomments width="600" count="off" num="15"]