#NYFW: That Time I Met Tracy Reese and Swooned Over Sequins
Monday, February 10, 2014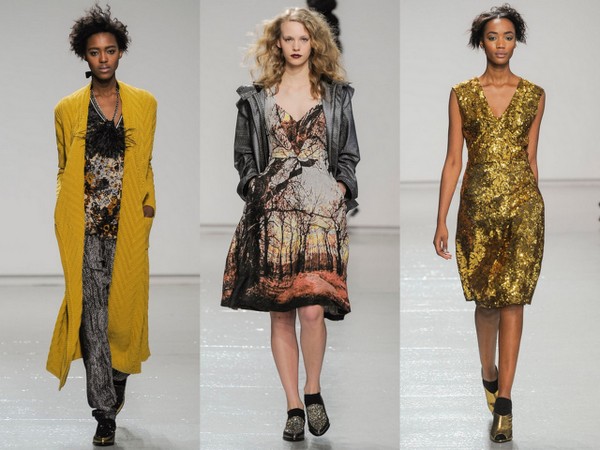 Glamazons,
New York Fashion Week can sometimes feel glamorous but it's far from it when you're standing out in the freezing cold — some braver souls with bare legs and heels — waiting to be let into a venue for Tracy Reese to start. It's at that time that you kind of repeat "The Devil Wears Prada" mantra in your mind ("millions of girls would love to have your spot") to somehow keep you sane and make your numb toes seem worth something.
Somewhere between mild frustration and an emotional outburst, we were ushered to the front of the "Priority Standing" line and let inside the doors. I didn't realize it then but a popular blogger who I was with tweeted about the polar vortex and how difficult it is to survive one standing outside in Christian Louboutin pumps, and a savvy (and compassionate) social media maven let us through. Silver lining? Not quite. Because when we got inside the venue, we quickly realized that "Priority Standing" meant rising on your tippie toes behind a crowd of tall editors to blindly snap a picture and hoping that when you bring your camera back down to eye level, there's a model in the frame so you can get some sort of idea of what the collection actually looks like. See? Not glamourous.
But the thing about New York City and even Fashion Week is that when it pushes you to the brink and you swear you'll never do it again, something magical happens. Like when your friend reminds you that you have backstage access and you rush down three flights of stairs just in time to see the models pour in from the show.
They're not stoic and straight-faced like they usual are on the runway either. They're friendly, excited and clapping, celebrating a successful show. And they're all too happy to show you the clothes, up close and in detail, when you ask. Almost beats an actual seat, right? (Don't answer that).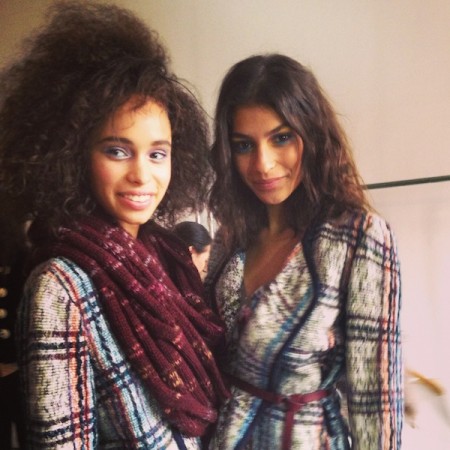 Here are two models with textured hair created by Oiudad
And then, the designer emerges, dressed in a frilly turquoise floral dress and gold sneakers, graciously doing interviews and taking photos, obviously euphoric after presenting yet another beautiful critically-acclaimed collection. There's nothing like being endlessly inspired by an artist's journey and being able to tell them that face-to-face.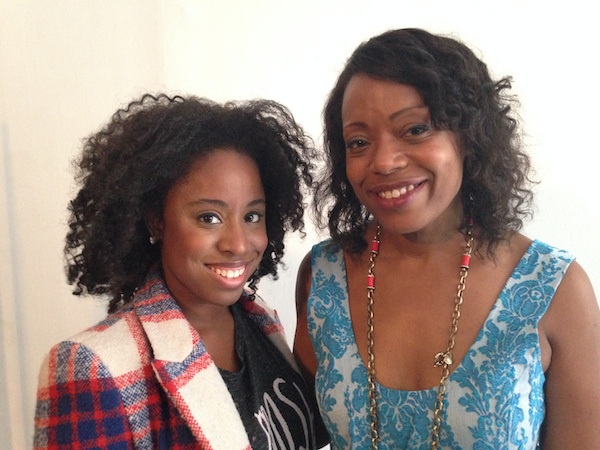 I met Tracy Reese before, and she is consistently warm, kind and genuine. She has the kind of aura of a woman who is fulfilled designing clothes she loves and sharing them with the women who love it, too.
And there was so much to love in Tracy Reese's Fall 2014 collection! Let's get into the deets.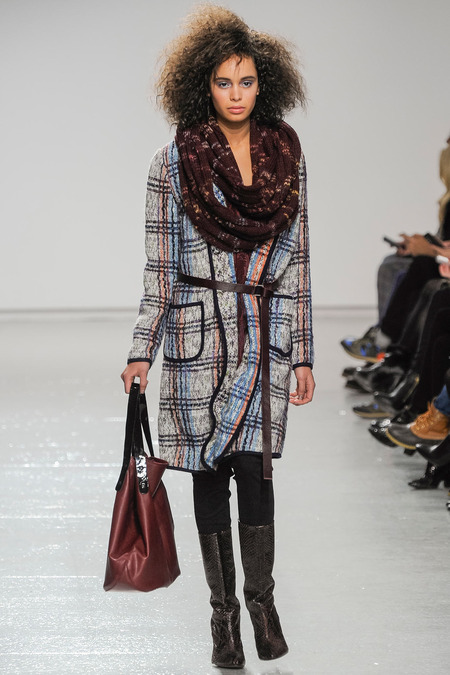 Inspiration: TR was inspired by "juxtapositions – playing the loud and ecstatic against the pragmatic and quietly complex." The contrasting elements materialized in girly pleated skirts paired with relaxed, oversized sweaters and metallic hooded jackets thrown over whimsical printed dresses.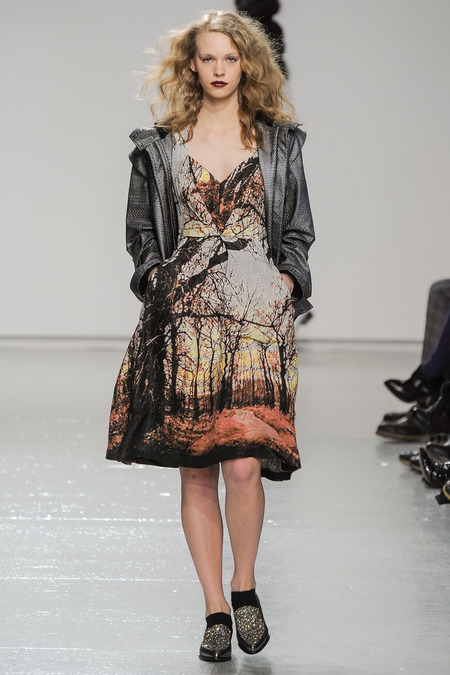 Key Pieces: Floral skirts, silver metallic leggings, bright mustard coats, graphic capes, sheath dresses with digital prints, sequin blouses and frilly boas.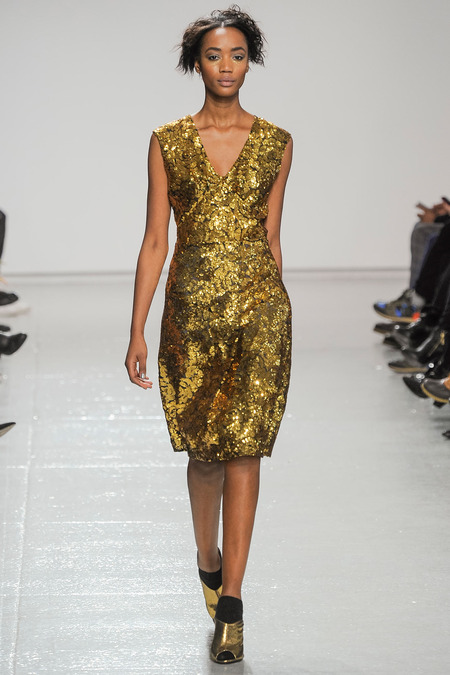 Who I Could See Wearing It: Solange Knowles, Lauren Conrad, Emma Watson, Selita Ebanks.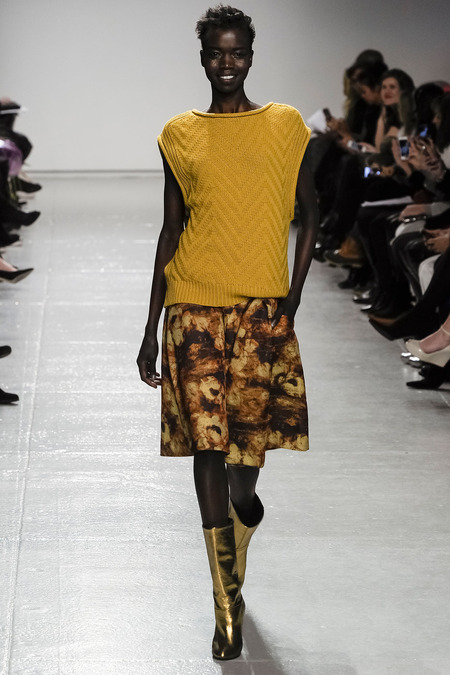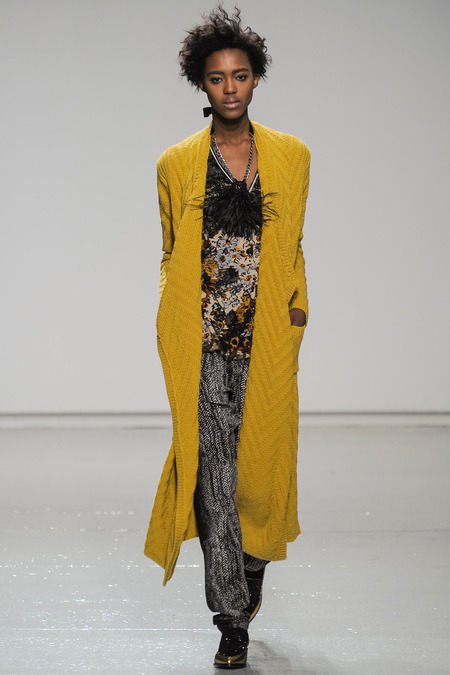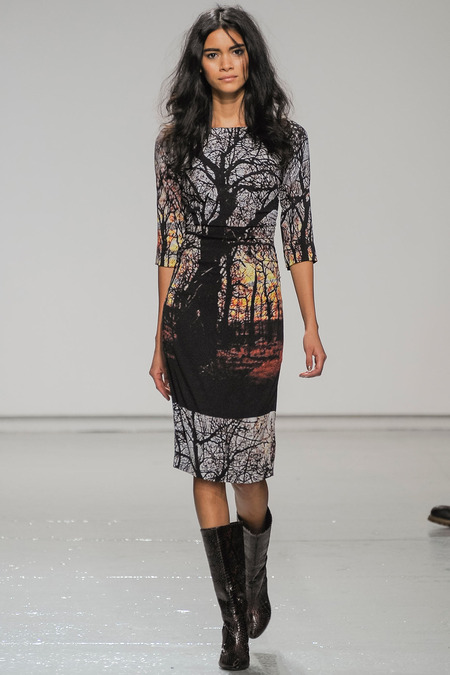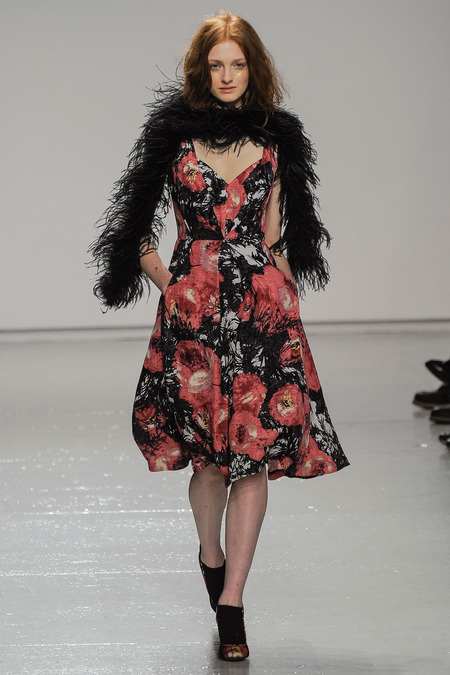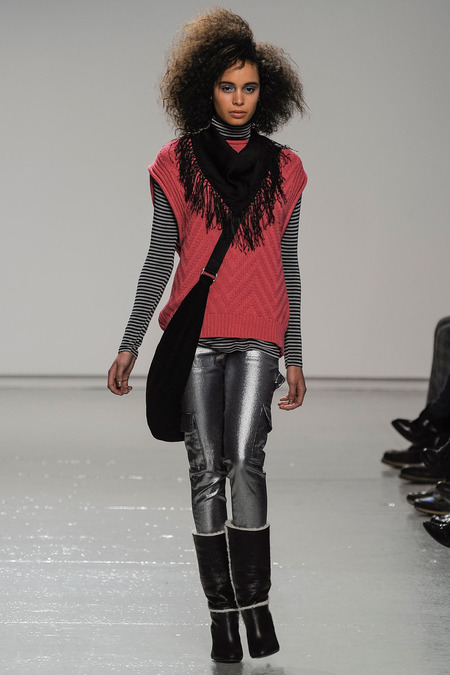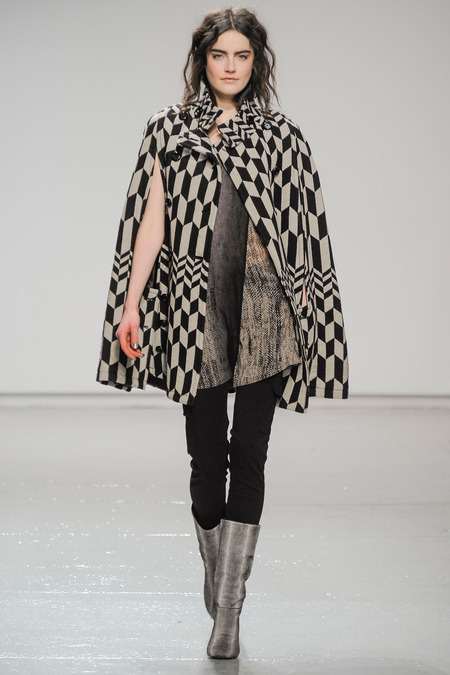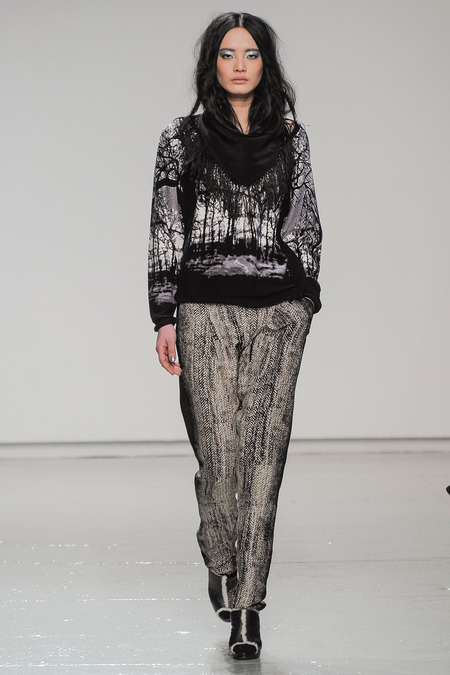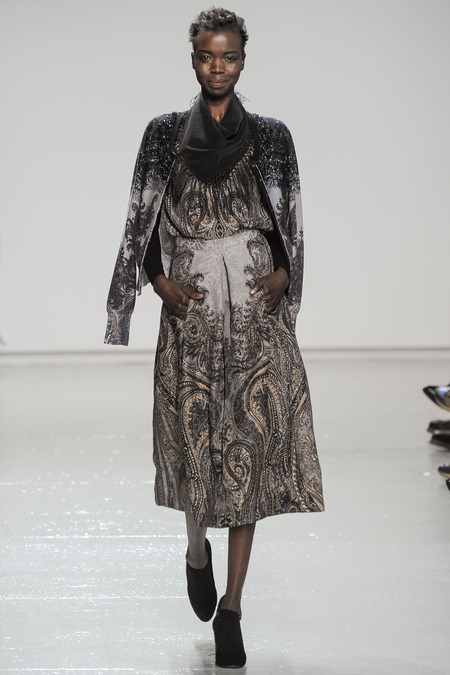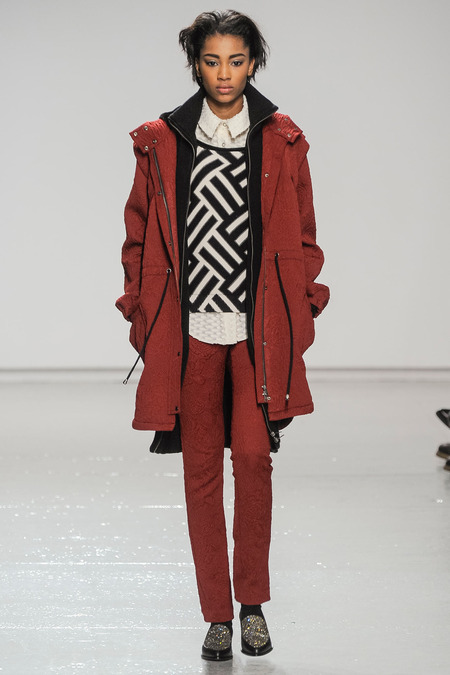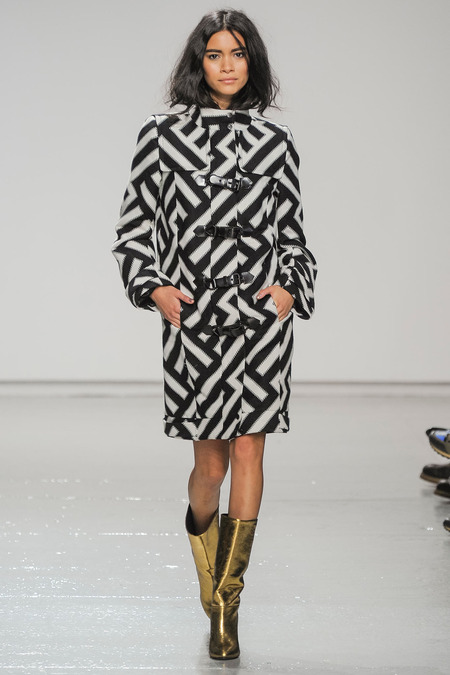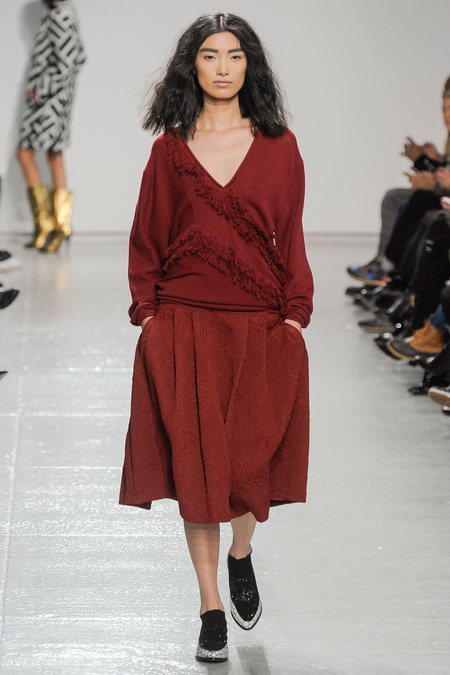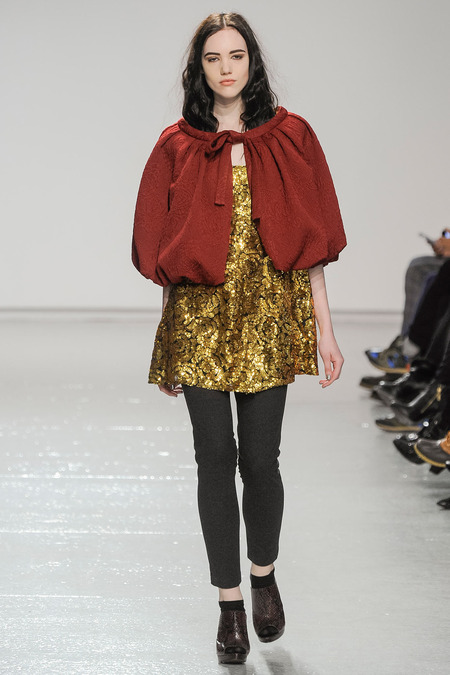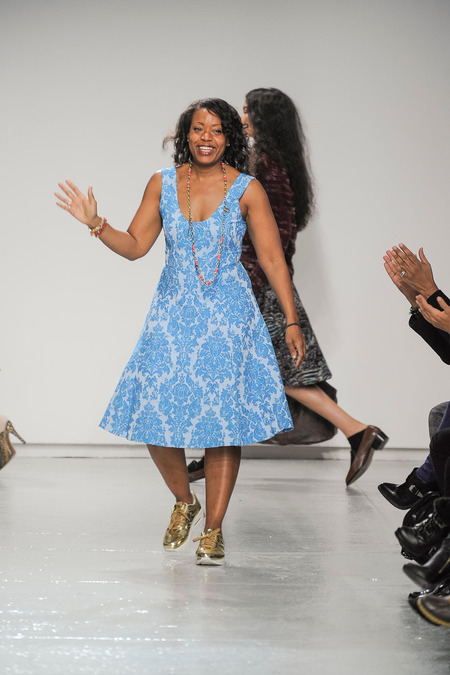 Do you love Tracy Reese Fall 2014 as much as I do?
Kisses,
Glamazon Jessica
View Related Posts:
[fbcomments width="600" count="off" num="15"]