I Won a Gift Certificate to…Christian Louboutin! What Should I Get?
Monday, October 7, 2013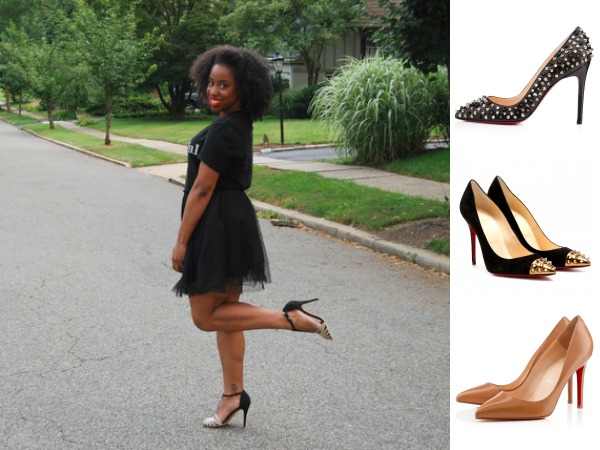 Glamazons,
You guys know my friend Danielle of Style and Beauty Doctor from the #NYFWCrawl? I've decided she's my lucky charm.
Quick story (that I also told on this #BagLadiesLive radio interview, if you're so inclined to hear it):
When I went to the Rihanna concert with Motions in a party bus, I lost my phone at the launch party for the Ursula Stephen Salon right before the show. I was so pessimistic and panicked about it all, thinking: How will I tweet/Instagram/survive without it? I'm never going to find it in a room full of tipsy, attractive industry people! I *never* misplace my phone, Am I losing my mind? Etc. etc.
Anyway, I thought the situation was hopeless but Danielle marched me right off the party bus back into the salon to ask random people for my phone. I was all: Girl, Bye! No one's going to have it. And what do you know we stumble right into a staffer with three phones in her hand, one of them mine. Lucky. Charm.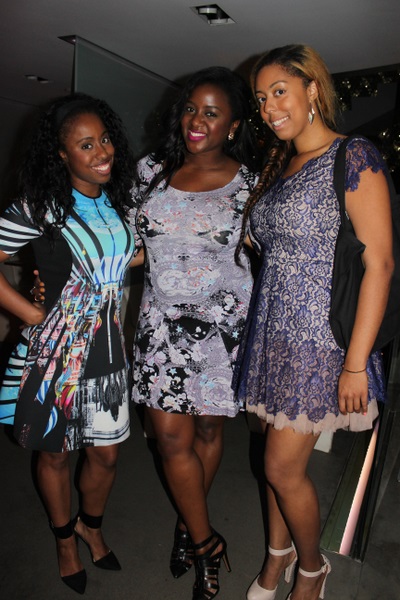 Well, I was sitting next to Danielle at The Glam Dinner during New York Fashion Week when they mentioned a Christian Louboutin contest. I *never* enter contests (I don't win) but she always does and always wins! (In fact, Christina and I went to the Rachel Zoe fashion show last season thanks to a contest Danielle won).
So I was like: well, why not?! And it helped that the prize was a $750 gift certificate to buy one of Monsieur Christian Louboutin's creations.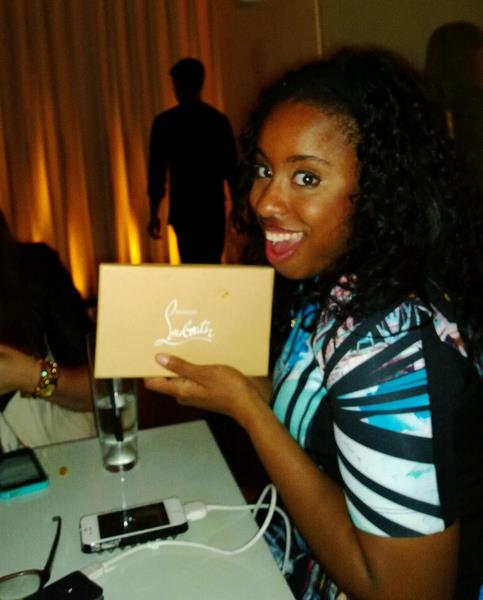 I nearly had a heart attack when they announced the winner and called my name. I've never ran as fast in heels as I did to claim the prize. A little positivity is golden, I tell you. Danielle is onto something.
So now's the time to choose a pair of shoes, which is actually harder than I thought. Here's what I'm eyeing: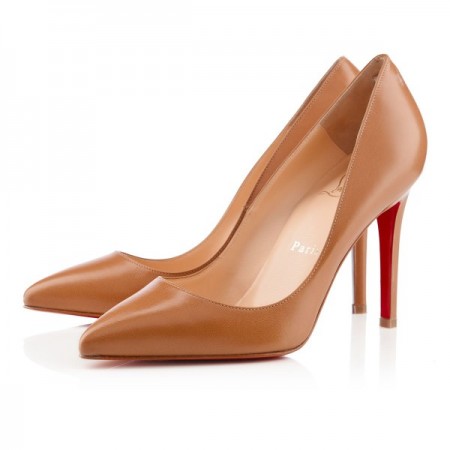 Christian Louboutin recently released "The Nudes" collection which includes five different shades from fair blush to rich chestnut, created to compliment varied skin tones. The shoes have the signature 'Pigalle' point toe with the hidden platform from the 'Vendome' peeptoe pump.
I was in Times Square a couple weeks ago with my friend Ashley and we literally stopped dead in our tracks and stared at a woman wearing shoes from the new collection. There's nothing more elegant than how the Christian Louboutin "The Nudes" pumps elongate your legs. Breathtaking! An app comes with it ("Louboutin Shades," available on iPhone and iPod Touch) to help you determine your shade. I'm 'Pigalle Maya.'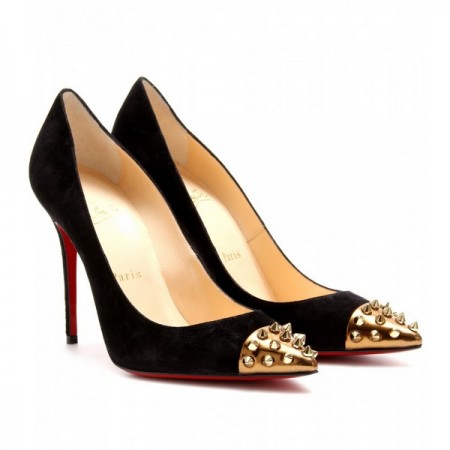 If I had to describe my style, I'd say I'm a little retro romantic femme mixed with a downtown street edge. Meet the shoe that defines me: Christian Louboutin 'Geo' Pump. It has a classic silhouette and sexy heel with a splash of attitude by way of a glamorous studded captoe. The pump of my dreams! Yes, it's a bit trendy but nothing's wrong with keeping up with the times!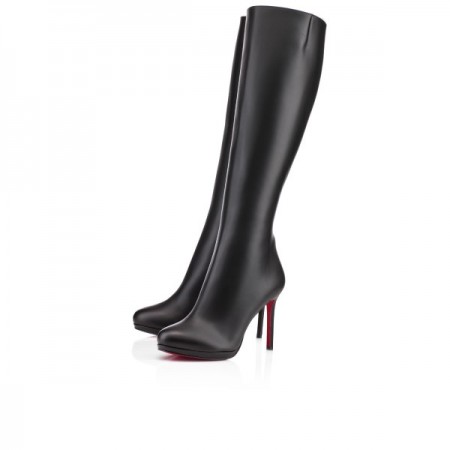 As Christina pointed out, I'm a bit of a Louboutin addict and have amassed quite the collection since I started working in fashion. But out of all the pumps, sandals and booties, would you know I don't own a single pair of CL boots? These are sleek, sexy and timeless. And yea, they cost double the gift certificate (but it'd be worth it).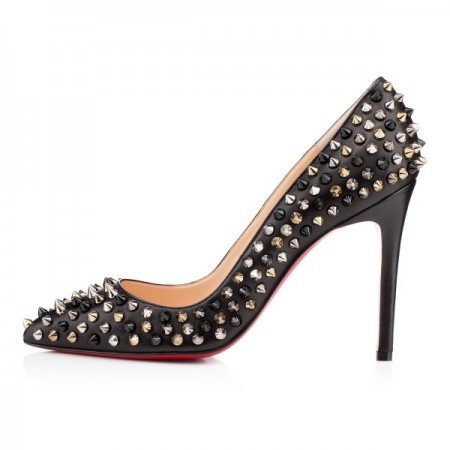 I'd have to add a little (okay, a lot) more money to the gift certificate but this is a conversation piece! An art exhibit for your feet! The classic 'Pigalle' pump gets littered with black, silver and gold studs in this stunner which doubles as a weapon (great for traversing the city streets at night). I'm already picturing them styled with boyfriend jeans. You couldn't wear this everywhere (like to church) but knowing me, I'd definitely try.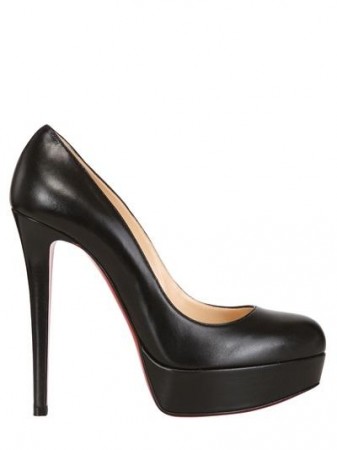 In the spirit of adding more wardrobe staples to my collection, I'm all about this Christian Louboutin 'Bianca' Platform. It's comfortable (thanks to the platform) and it has a sturdy heel and a roundtoe. Plus the black leather means I can it wear with any and everything. My Mom would totally vote for this one.
So I need your help: which one should I get? Tell me your vote in the comments.
–
–
Kisses,
Glamazon Jessica
View Related Posts:
[fbcomments width="600" count="off" num="15"]