The Glamazons' New Year's Style Resolutions — What Are Yours?
Monday, January 5, 2015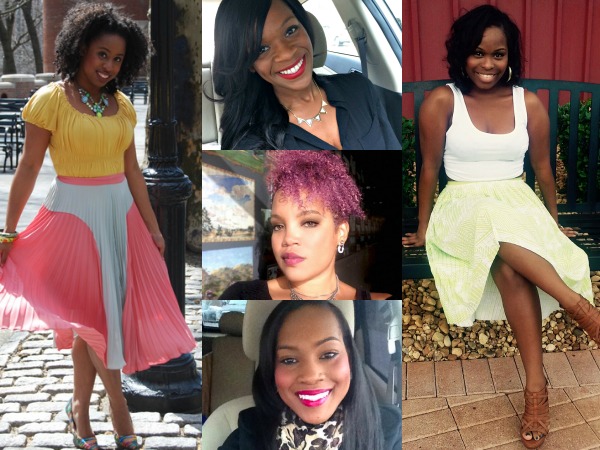 Glamazons,
Does anyone really pay attention to New Year's resolutions anymore? To be honest, I think any day is a good day to work toward a goal that's on your mind. And who wants to force resolutions on themselves for New Year's Day just to feel guilty a couple months later when it's back to business as usual?!
Well, I found a way to get past my cynicism around New Year's resolutions — choose a few I'll actually stick to. They don't have to be outlandish and lofty, they can be reasonable, attainable goals that you can easily reach with a small push. It's with that mindset that our team chose sensible style resolutions (mini-goals, if you will) that we want to achieve this year. Check them out below, and share yours!
Glamazon Jessica
BEAUTY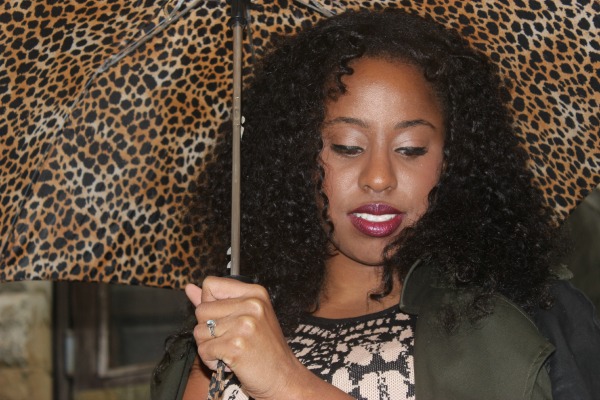 Guys, I've come a long, long way with beauty, wouldn't you say? When Glamazon Andrea and I met, I wore nothing on my face, not even mascara. Since then, I've embraced eye liner, bronzer and even blush. I'm pretty pleased with my current beauty routine but I want to learn more! Don't worry: I don't plan to contour myself into a mini-Lala tomorrow, but I do want to try out new eyeshadow colors (like this champagne smoky eye I saw at Fashion Week) and techniques. As for hair, health is key: that means regular trims, more protein treatments and deep conditioning like it's my job.
FASHION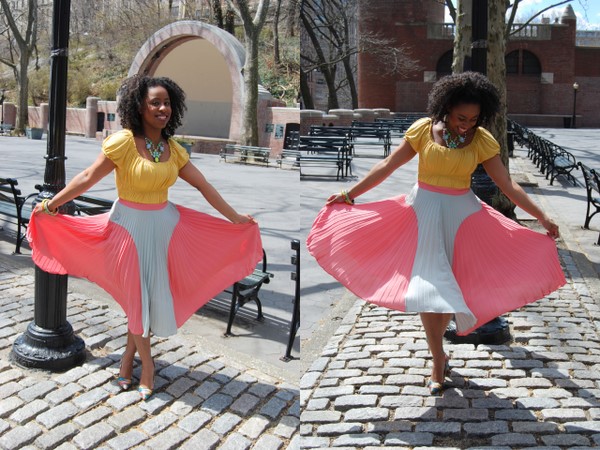 It's no coincidence that as I become more comfortable in my own skin, I'm more content with my sense of style too. I'm at a point where, for the first time ever, I feel like there's nothing I would change. I know myself and the styles that I love, and I'm not afraid to embrace them completely (NYC has definitely helped that, you could wear anything here and people literally wouldn't blink!). One of the things I discovered about my style is that I'm basically a transplant from the 1950s — midi skirts and pompadours bring me endless joy. So I've decided this is the year I'm finally going to explore vintage shopping (please don't silently judge that it's taken me this long). Any vintage blogs I should follow? Vintage boutiques that I must visit as a beginner? Give me the tea!
Glamazon Andrea
BEAUTY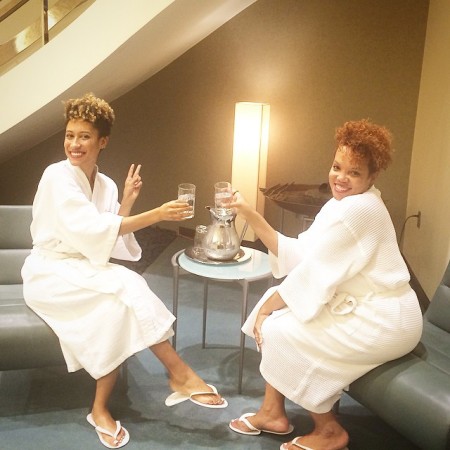 Since I'm a busy mom, I plan to do more things to take care of me this year. It could be anything from a relaxing day at the spa, giving myself mini at-home facials, drinking more water or even taking more naps. (Because every woman needs to get her beauty rest!)
FASHION
I've said time and time again that I'm going to start incorporating more color into my wardrobe, but so far that's not happened. This year, I'm just going to accept the fact that wearing black is my (permanent) thing and instead I resolve to incorporate more heels into my daily look….starting with these black booties. Love!
Glamazon Margo
BEAUTY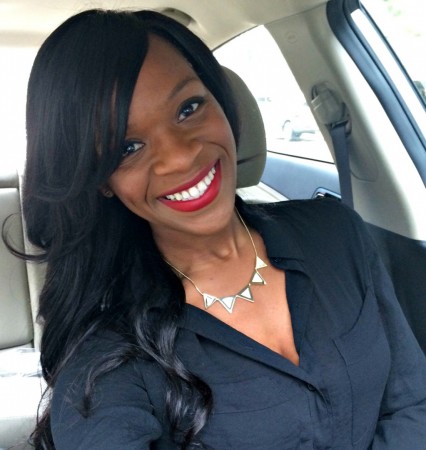 My beauty resolution is to nurture my natural hair! I'm a lover of weaves and wigs, but I have a fabulous kinky fro underneath that is aching for some TLC. This will be the year of me really learning the science of my hair and treating it accordingly.
FASHION
My fashion resolution is to focus on purchasing more staple pieces. Sometimes I get so caught up in the trends (which is fun) but a girl needs those go-to pieces (like a good plaid shirt or navy skirt!) that can stand the test of time.
Glamazon Jamiese
BEAUTY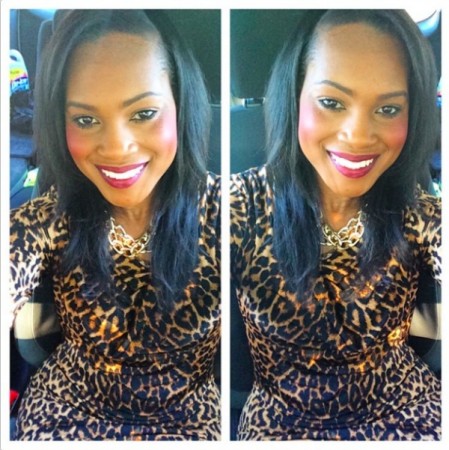 Over the past year, I've committed some cardinal sins when it comes to skincare. The results were several facial breakouts. I turned 30 and now I'm getting more pimples then I did in my teens. This year, I plan to get rid of my bad skincare habits and start a new routine which includes weekly exfoliating treatments, monthly facials, drinking even more water and a much-needed visit to my dermatologist. And I promise to remove every drop of makeup before heading to bed.
FASHION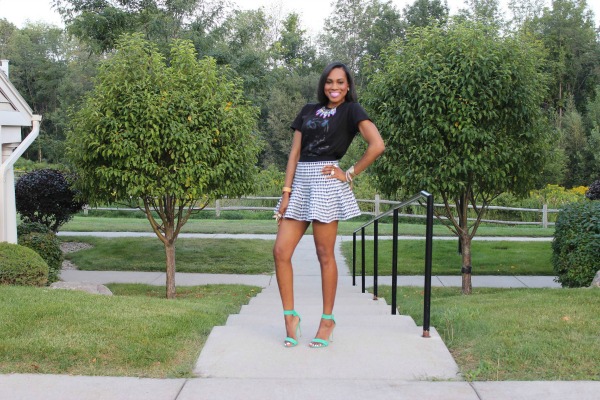 Since I moved to New York, my wardrobe went all black. Is it a New York thing? It's so bad even my co-workers are starting to notice. I hope to add more color to my look (in the winter, especially) so I'm not so predictable!
Glamazon Briea
BEAUTY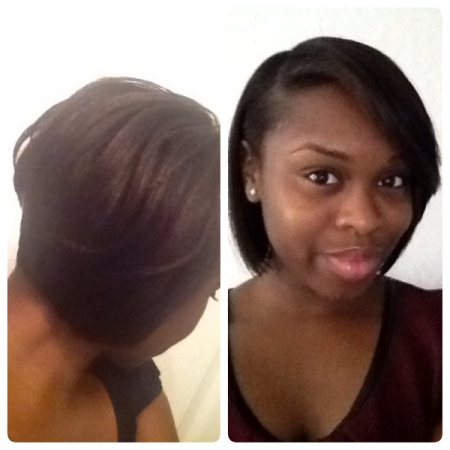 2014 was a huge year for recreating my look. Not only did I venture outside of my comfort zone and cut my hair after swearing against it for years, but I actually enjoyed experimenting with different bob styles (#ShortHairDontCare). This year, I plan to stay committed to strengthening my hair by rocking more protective styles such as braids and sew-ins. 2015 is all about nurturing my strands and I can't wait to see the progress!
FASHION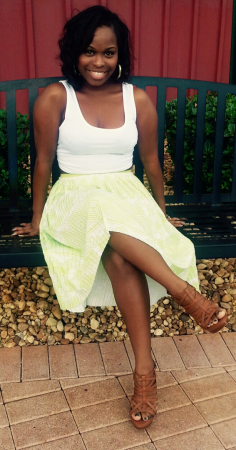 I have a love affair with sophisticated wardrobe pieces but in 2015, I vow to incorporate a few more youthful staples into my every day look. And while I'm at it, I'm saying BYE to the dark hues (seriously, my closet looks like I'm in a constant state of mourning) and stepping into some bold and bright colors. This will be the year I have fun and show off my personality in what I wear.
OK, we shared — your turn! What are your style resolutions for the New Year? Are you over resolutions in general or do you still swear by them? Let's chat in the comments!
Kisses/xo,
The Glamazons
View Related Posts:
[fbcomments width="600" count="off" num="15"]