Glamazon Guide: What to Wear to Thanksgiving Dinner
Monday, November 24, 2014
Glamazons,
Doesn't it seem like we were just celebrating New Year's Eve and now 2015 will be here before you know it? It's like I blinked and ten months passed by. I'm not complaining — only because I love Thanksgiving and don't mind celebrating one of my favorite holidays again! I am all too excited for delicious food, laughter, and making unforgettable memories with family! If you know me, you know the only thing I love more than shopping is eating! (And with all the Black Friday deals, Thanksgiving is kind of like a two-fer, no?)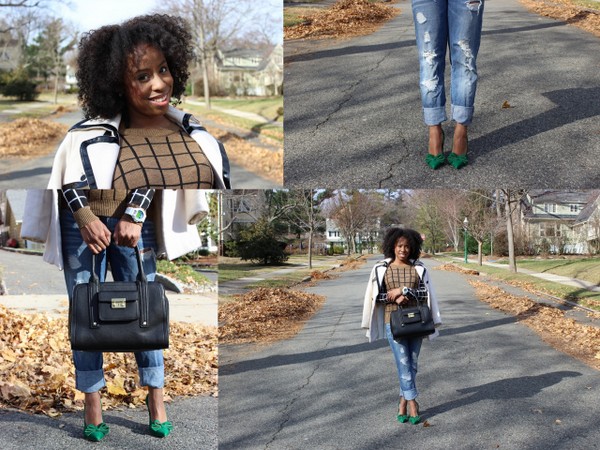 Here's what Glamazon Jessica wore to Thanksgiving last year – comfy and chic!
But dressing for the holiday can be the ultimate struggle because you want to be stylish and comfortable! Before you succumb to a food-induced coma, here are a few tips for looking your best:
1. Choose pieces that are relaxed and roomy. Loose-fitting pieces will expand to fit your body no matter how much you eat. Go for options like an empire waist dress or an oversized sweater; they're forgiving and super-comfortable.
2. Incorporate darker shades. It's no secret that darker hues are ideal for hiding food babies. You can opt for classic black or go the festive route with brown, olive green, or orange colors.
3. Layer. If you're visiting family, friends or significant others this holiday, you'll have to play the temperature game. It's cold outside, warm in the dining room, hot in the kitchen because of the stove, and the list goes on. Layer so you're comfortable in each setting. That way, you can pile on layers or peel them off depending on the change in temperature.
Need more glamspiration? Check out these Thanksgiving-ready looks:
Thanksgiving With Family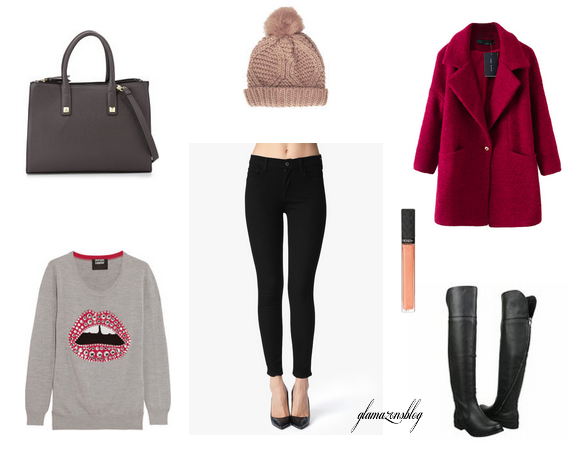 For a laidback dinner with family, pair a comfy (but cute!) sweatshirt with stretchy jeggings and flat boots:
Friendsgiving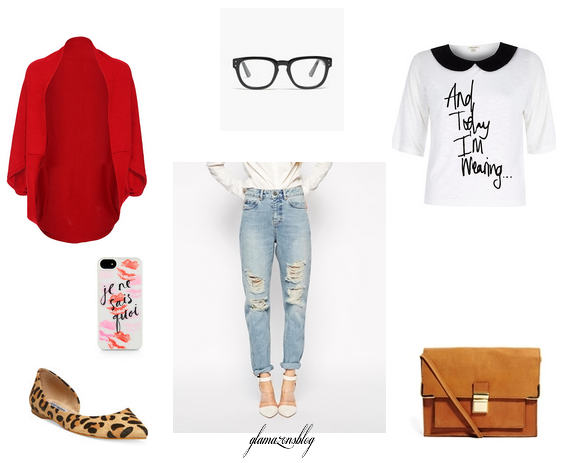 For dinner with friends, you can keep things casual and chic with a pair of loose-fitting distressed jeans, a trendy slogan sweater, and stylish flats.
Thanksgiving With Your Boyfriend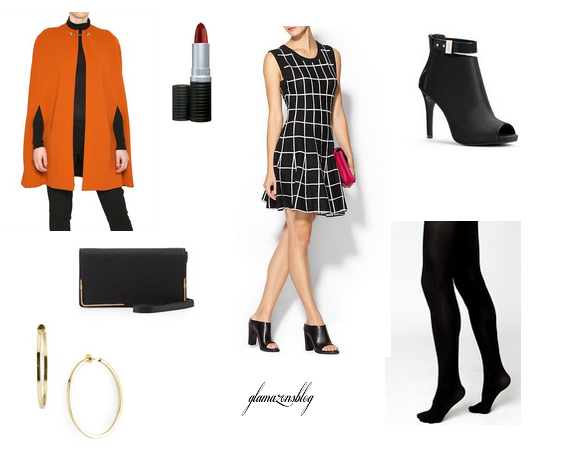 Because I'm sure you want to make a lasting impression with your BF's parentals, a sweater dress is a great option for a classy yet cozy look. Booties, a luxe cape and modest makeup will keep the look sophisticated.
–
What are your plans for Thanksgiving, Glamazons? Any idea what you're wearing yet? Let me know below!
Keeping It Fashionable,
Glamazon Briea
View Related Posts:
[fbcomments width="600" count="off" num="15"]