#NYFW: Tracy Reese Spring 2015 with Whoopi Goldberg, Andre Leon Talley and Tracee Ellis Ross
Thursday, September 11, 2014
Glamazons,
I try not to be too mushy/philosophical on here but I haven't slept going on four days so can you bear with me? There were a lot of pinch-me moments at Tracy Reese Spring 2015 for me this year. First, remember last season when I got Priority Standing at TR and couldn't even see the models? Well, tell the universe what you want and it'll give it to you.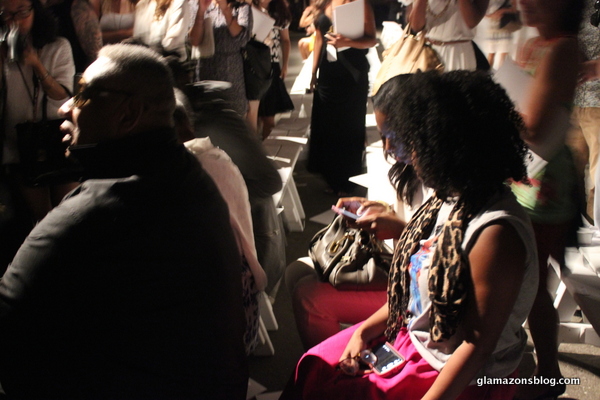 This time around, not only did I get a seat, it was in the second row (that's NEVER happened at TR…ever) AND it happened to be behind some names you might know: Andre Leon Talley and Whoopi Goldberg. GAG! If you told me last season when I was standing on line freezing that this year, I'd be sitting ONE ROW BEHIND two icons, I would've never believed you.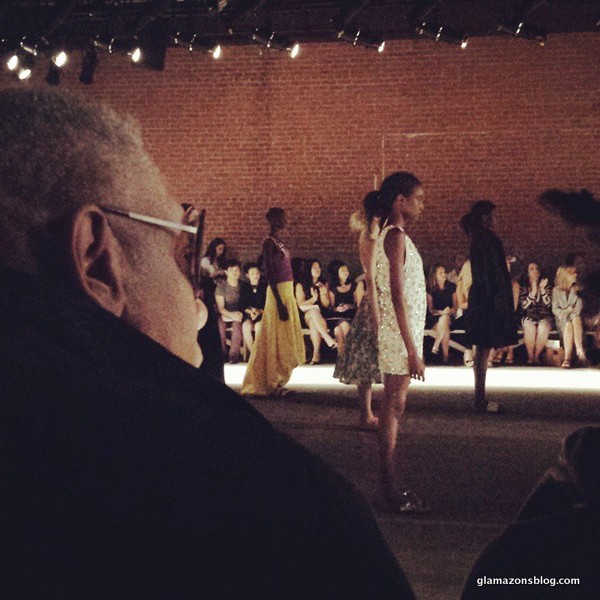 So for the second pinch-me moment, Whoopi Goldberg happens to be the first celebrity I ever met on the job. I was a young, wide-eyed intern who just graduated from high school, and had landed a gig at CNBC. My assignment amounted to bringing a tray of fruits and vegetables to the "talk show guest" but when I realized that guest was Whoopi, suddenly, I had to focus on keeping my knees from buckling and fight the urge to perform the entire opening number from "Sister Act II."
Now, I'm sitting behind her for a show in my assigned seat?! It's all so surreal. God truly has a sense of humor.
Whoopi not here for a front row interview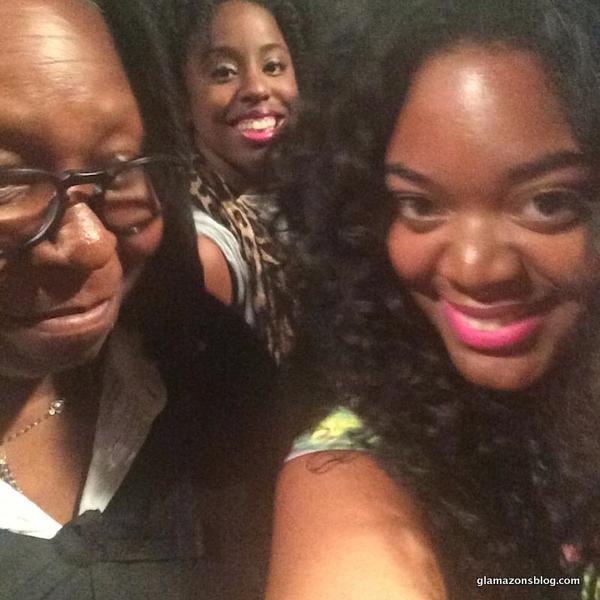 That time Whoopi joined the #NYFWCrawl with Christina and I (my second celebrity photobomb of Fashion Week)
And lastly, as much fun as it is to meet celebrities, I REALLY love meeting icons in the industry I work in like the legendary journalist, Teri Agins. My girls and I were taking a pic outside Tracy Reese and who walked up but the famous Wall Street Journal columnist looking impeccable in a floral sheath dress? She joined our pic (making it even more epic!) and let us know she authored a new book, Hijacking the Runway, The End of Fashion, coming out in October. Can't wait to read!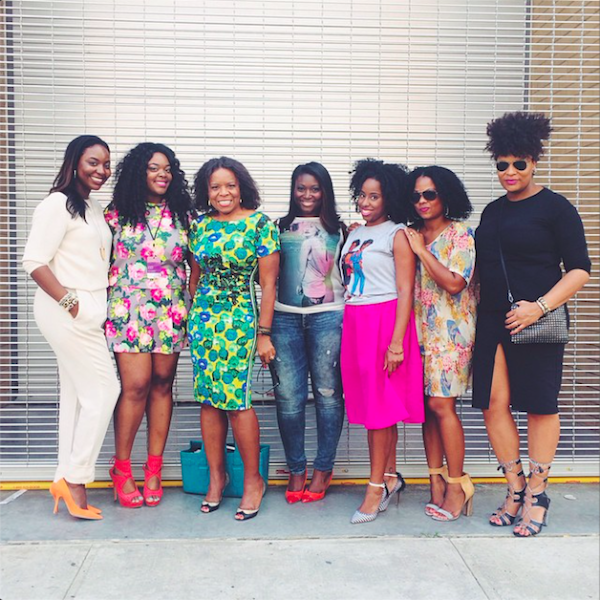 From L to R: Marielle Bobo, Christina of LoveBrownSugar, Teri Agins, Melanie Yvette, Yours Truly, Ericka Goodman-Hughey, Julee Wilson
Oh and I saw Tracee Ellis Ross again shining in gold sequins.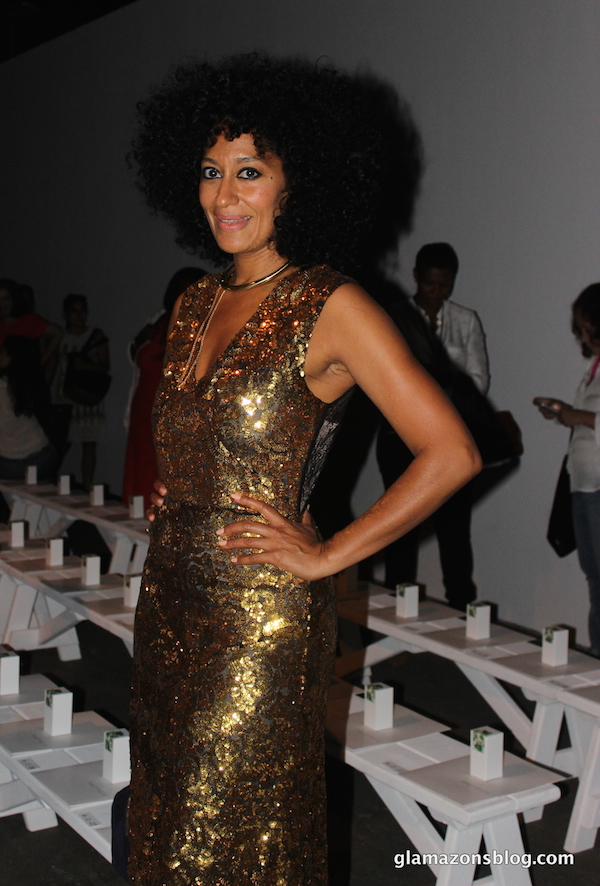 She was serving Diana and of course, that lit up my entire week.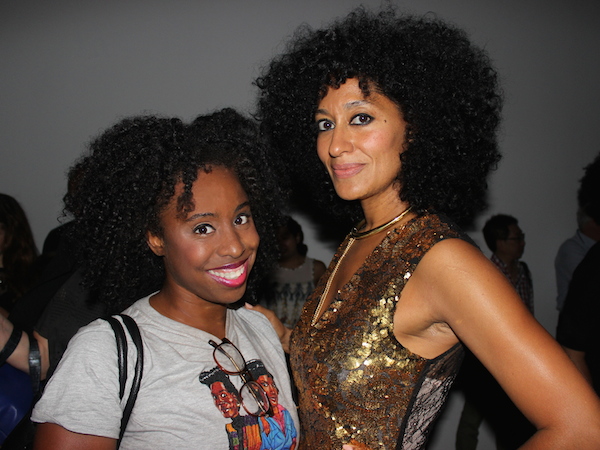 What an experience! And Tracy Reese's show was a spectacle on its own (I mean, it started with a dance performance!).
Here are the deets: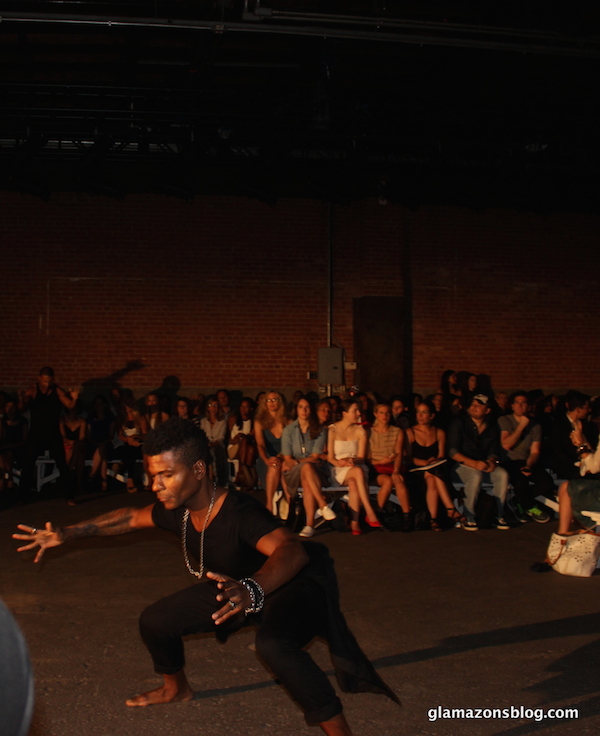 Inspiration: Martha Graham, hence the dance in the beginning. Tracy Reese told Style.com: "My mom was a dancer, my aunt was a dancer. I grew up around dancers, and believe in Martha's process and philosophy so much. It's about taking time to learn and master your craft first, and then introducing creativity."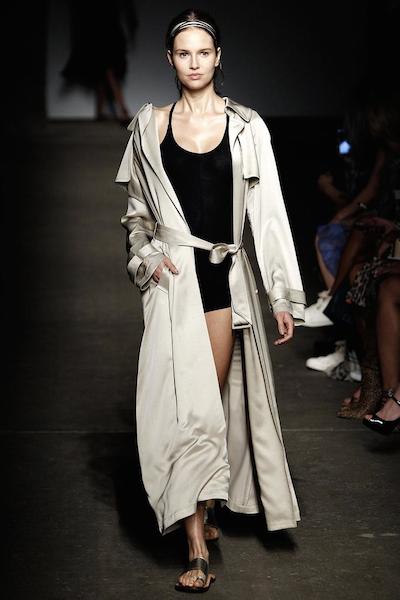 Key Pieces: Leotards layered under trenches, jumpsuits, sheer organza skirts, knits, floral coats, peplum tops, slim-fitting pants, pleated maxi skirts, metallic shift dresses, wrap coats, ballroom skirts, sequin A-line dresses, one strapless ballgown.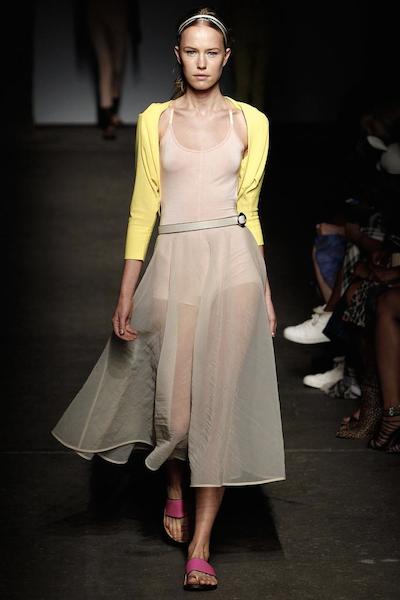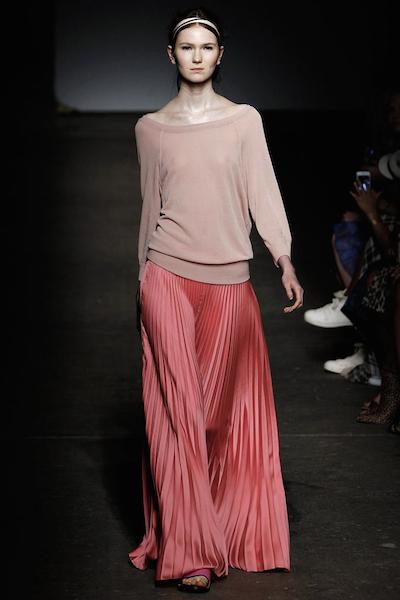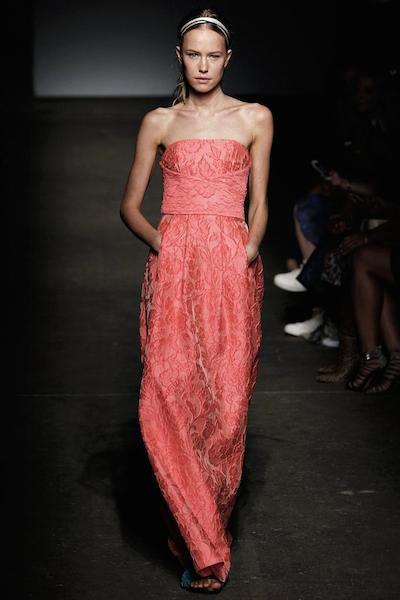 Who I Could See Wearing The Collection: Michelle Obama, Kerry Washington, Mindy Kaling, Lauren Conrad, Jessica Alba, Freida Pinto.
Check out more looks: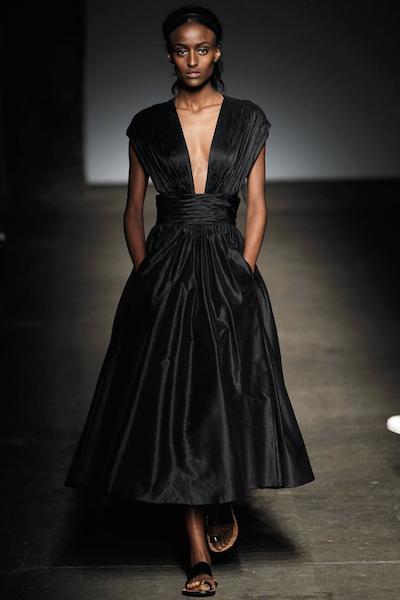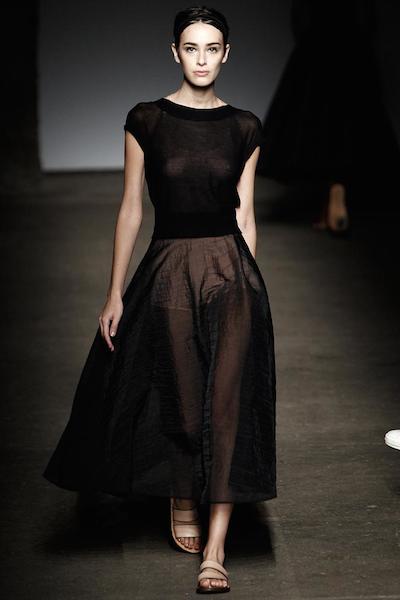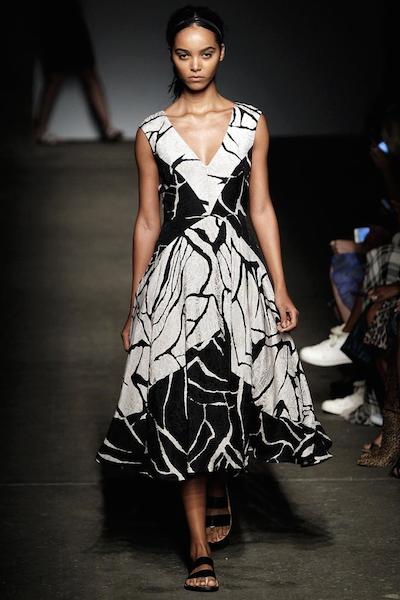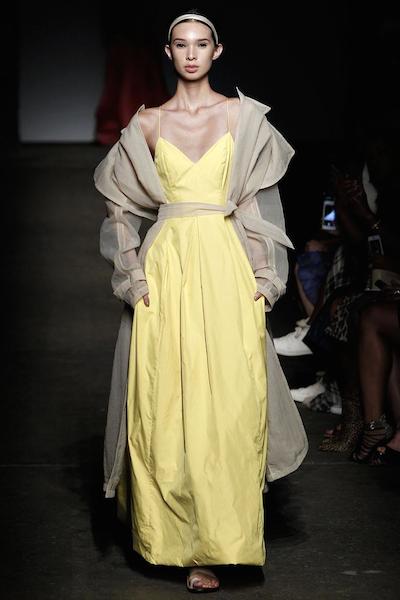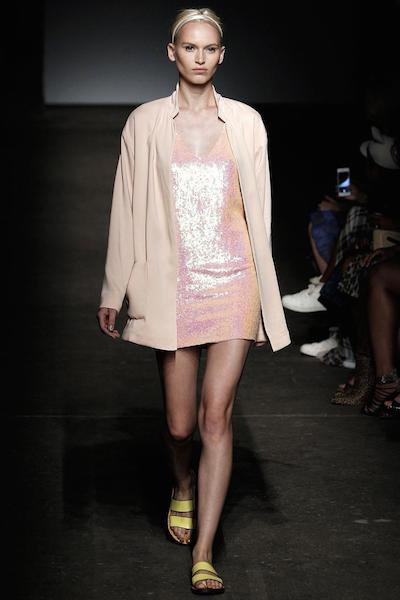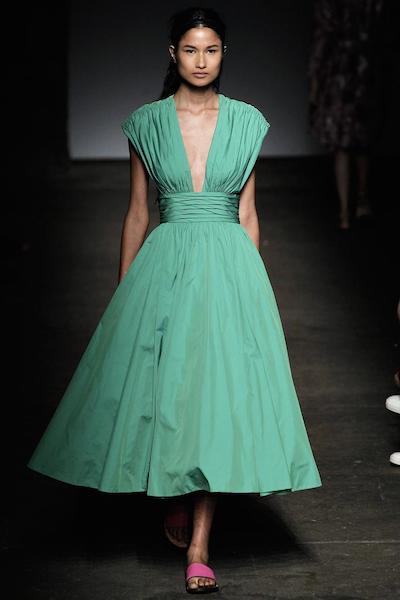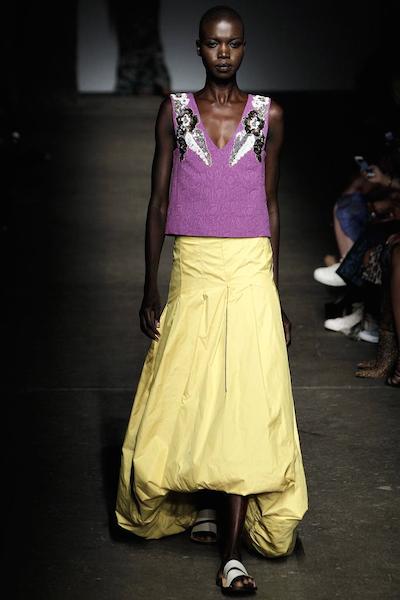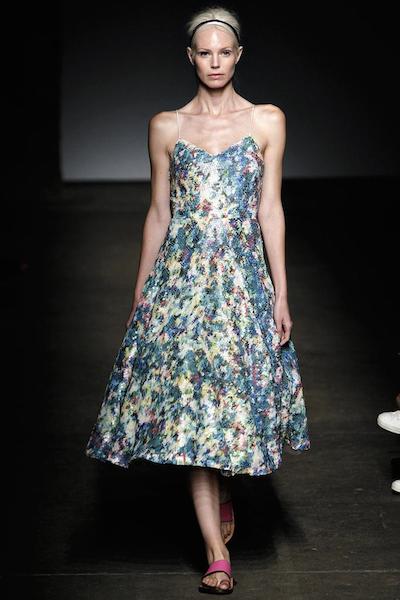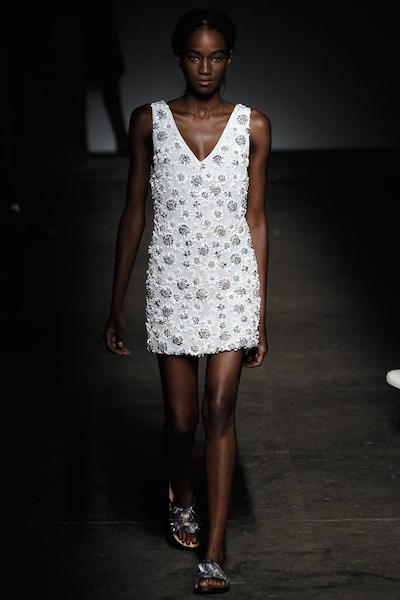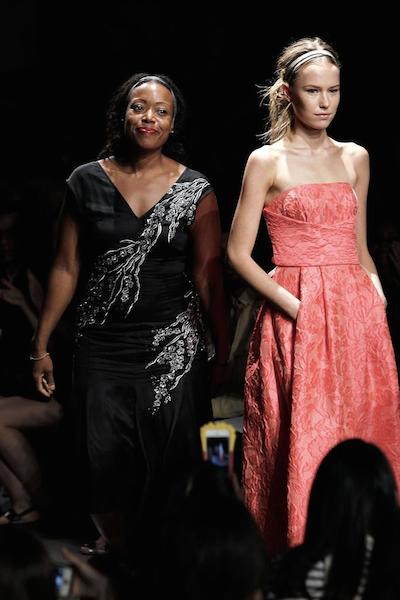 Don't you love everything?
Kisses,
Glamazon Jessica
View Related Posts:
[fbcomments width="600" count="off" num="15"]