Happy Spring! Here's What's On My Wishlist
Tuesday, April 1, 2014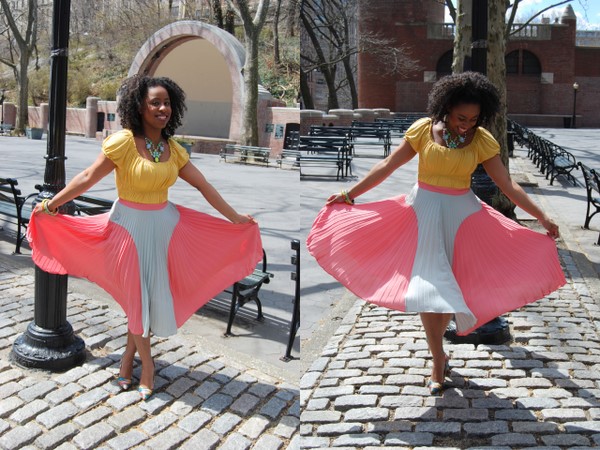 Spring, is that you? Glamazons, my favorite season of the year is upon us. Admittedly, I'm a bit biased (given that it's my birthday season) but my personal new year is only one of the reasons I love Spring. I also think the fashion is way better in Spring than in Winter (when you're forced to layer up).
In Spring, you can show skin, fully embrace your love of color and show off your pedi in sky-high stilettos. What's not to love about that? In honor of the impending warm weather, here are the 10 things I want to add to my Spring wardrobe:
1. Parental Advisory Shirt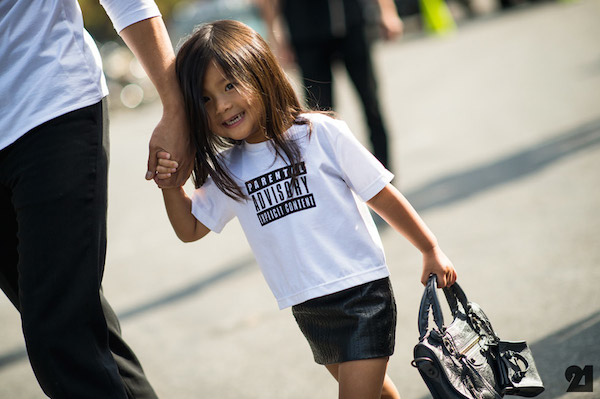 The teenage rebel in me loves the Parental Advisory shirts, sparked by Alexander Wang's popular Spring 2014 tops (see his adorable niece, Alia Wang, above, setting the trend). Since everyone is familiar with those Parental Advisory stickers on CDs (which showed up on some of your favorite albums, no doubt), these shirts are the ultimate conversation piece. ASOS and Revolve Clothing have some affordable options.
–
–
2. Something Pastel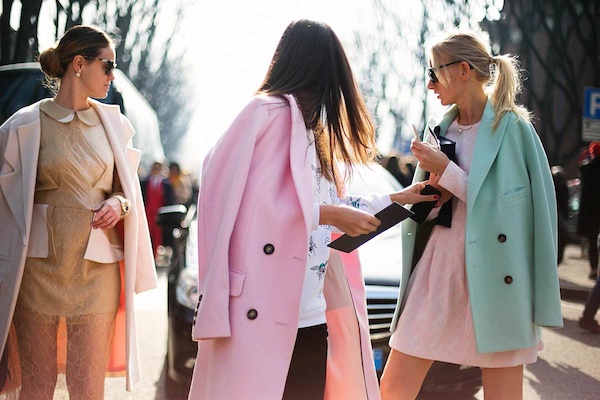 Pastel is huge this season (get into the trend here)! The soft colors are beautiful against the skin, and I just love how ladylike and feminine the trend is! I want a ton of pastel pieces but a coat will especially be great to wear on top of neutral colors (like tan, white and gray).
–
–
3. A Floral Print Crop Top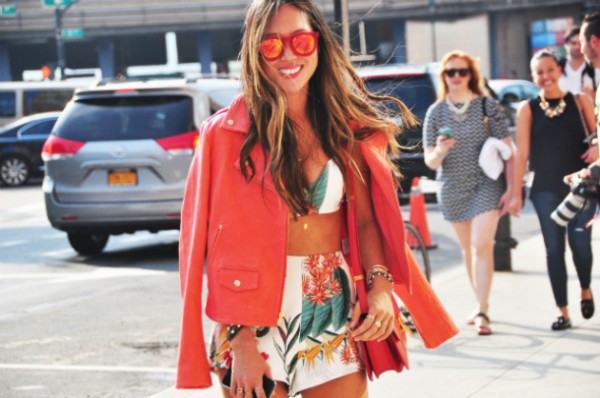 Guys, full disclosure: I already bought this floral top from Forever 21 so it's not technically on my wishlist anymore. But I think it's supercool to wear a crop top (which is for all intents and purposes, a sexy silhouette) in an innocent floral print. It's like the perfect mashup of daring and demure. Love!
–
–
4. Leopard Slip-On Sneakers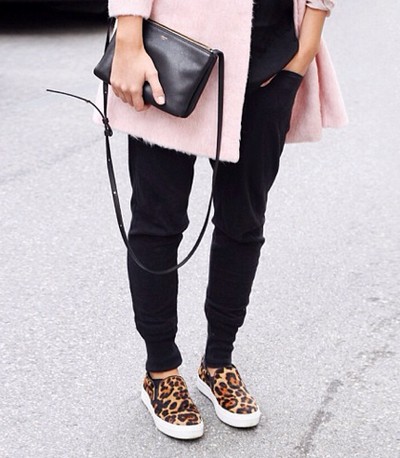 I don't normally wear sneakers but when I do, I want a pair that goes with everything. Leopard is the new neutral so it only makes sense to get some cute slip-on sneakers in the print. That way, no matter how dressed down I get, I can always add a dose of attitude with leopard sneaks. Shop my fave leopard ones below and check out even more prints here.
–
–
5. Empowered All-In-One Bag (Charges Your Phone On-The-Go!)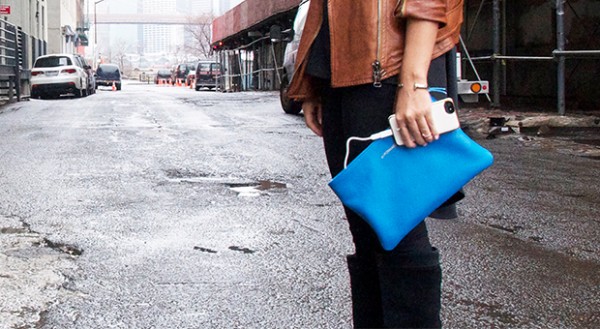 I plan to be out all day enjoying the fresh air and to do so, I'll need to charge my phone on the go. I have a portable charger (of course) but how cute is this clutch that charges your phone while you're out? It sells out fast so I'll be watching this site to pick up one of my own.
In the meantime, grab a portable charger here:
–
–
6. A Chunky Heel Sandal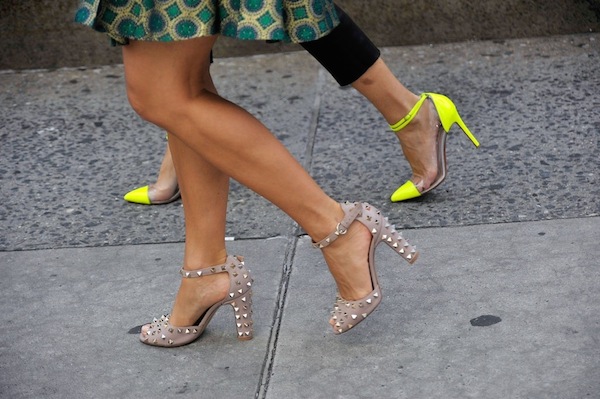 Speaking of being away all day, I plan to go to Brooklyn and have brunch, shop the day fairs and even catch a concert in the park. I can't last all day in flip flops (I actually need heel support) so I'm thrilled about the new chunky heel trend. The sturdy heels are durable and give your arches the support they need for you to walk around comfortably. I'm here for it!
–
–
7. A Cutout Bootie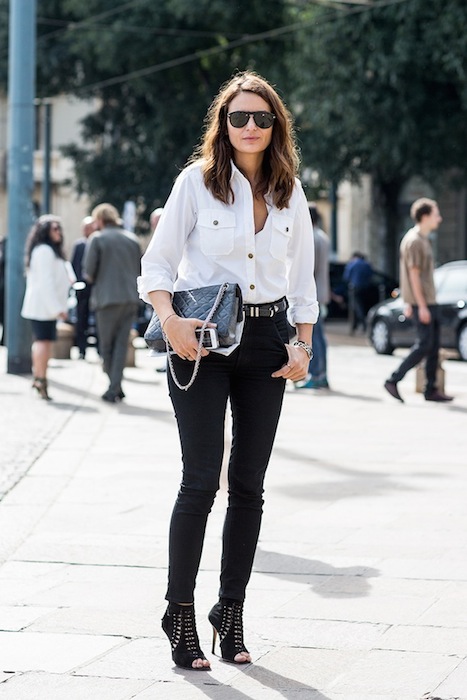 Though I'm embracing the chunky heel trend for comfort, I can't help but drool over cutout booties this season. Yes, cutouts have gone from your dresses and swimsuits to your shoes. And the result is just as sexy as it sounds. I'm going to be honest: I already have a black pair (lol!). Cobalt blue is next on the list!
–
–
8. Christian Louboutin Rainbow Stud Pumps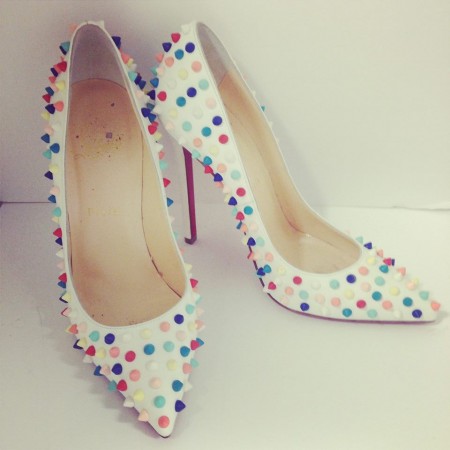 Speaking of drooling, I shared this shoe on Facebook and you guys seemed to love it as much as I do. Isn't the latest update on the famous spiked series from Christian Louboutin just gorgeous? The colorful style taps into Spring's ubiquitous rainbow trend. Those Pigalle pumps are calling my name.
–
–
9. Prints Galore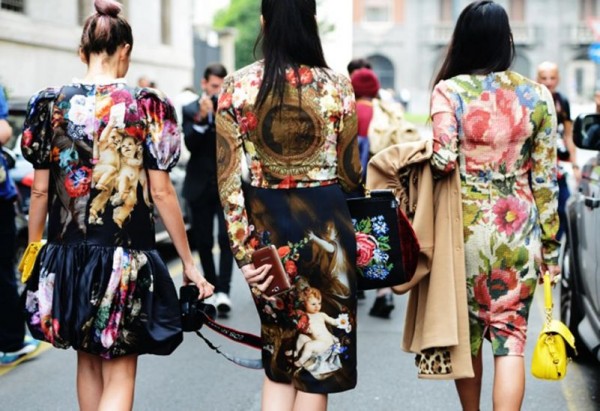 I know what you're thinking: prints are hot any season. And that's true but this time around, the patterns are bold, colorful, graphic and eye-catching. Look out for graphic prints on clutches, maxi dresses, pumps and even bikinis. Yes!
–
–
10. A Printed Bomber Jacket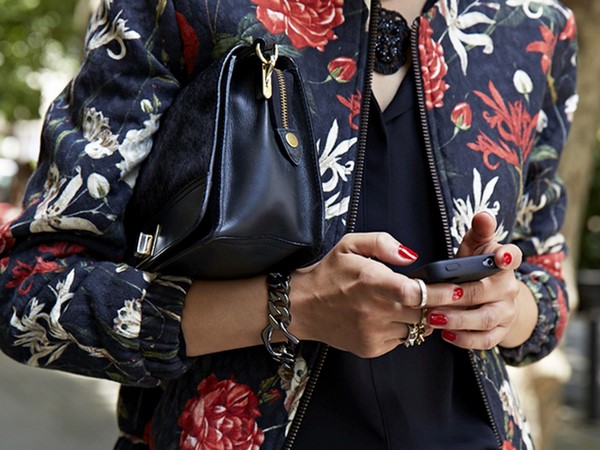 Bomber jackets are back in a big way this season. I love them because they're sporty yet elegant. And a great way to keep warm. I can't wait to mix prints by pairing one with my leopard slip-on sneakers (plus a white crop top and high-waisted denim shorts). Casual but cute!
–
–
What's on your Spring wishlist, Glamazons? That is…if it ever comes! Tell me in the comments.
Kisses,
Glamazon Jessica
View Related Posts:
[fbcomments width="600" count="off" num="15"]