What I Wore (Birthday Edition): Golden Lady
Wednesday, May 22, 2013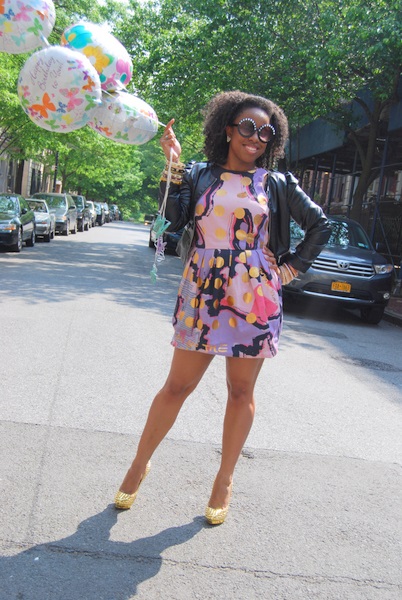 Dress: ASOS Black | Sunglasses: ASOS | Shoes: Christian Louboutin | Bracelets: Aldo | Leather Jacket: Old (Similar)
My roomie Aisha is pretty wise, and her latest piece of advice is no exception: you have to celebrate yourself. It's wonderful to feel the love and positive energy from your friends — and I've been blessed with great ones — but what does that matter if I don't take the time to love and appreciate myself?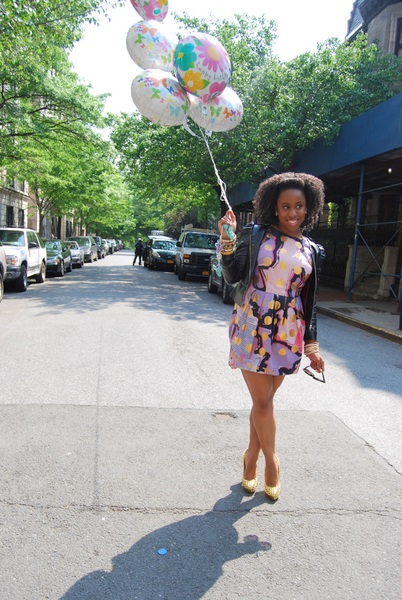 I kept that in mind as my birthday approached, and I've never felt more at peace. It didn't matter if anyone else acknowledged me; I was happy with me.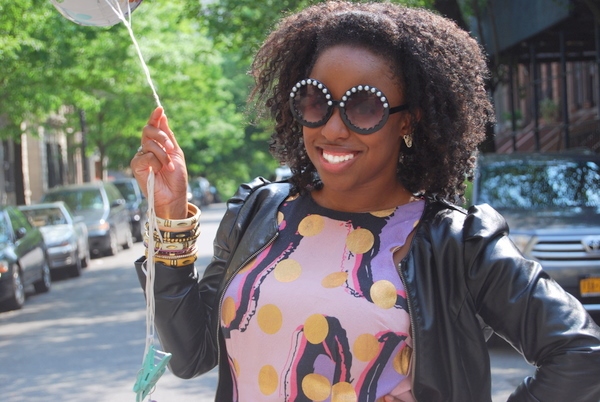 I've had so many ups and down and challenges this last "personal year": blogging full-time in lieu of a 9-5 and the uncertainty that comes with that; losing a close family member to cancer; struggling with a living situation that wasn't positive; being in romantic relationships that weren't healthy. Prayer, faith and an optimistic outlook got me to the place I am now. A better place. A place of true contentment.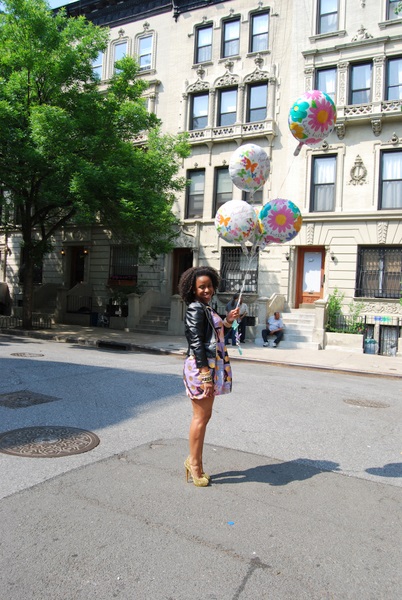 It's not like everything changed for the better overnight because there was so much change that had to happen on the inside first. But God has really worked on me and I'm blessed to have positive people in my life who encouraged me like my grandmother, my Dad, my Mom and roommates Christina and Aisha. They each helped me through.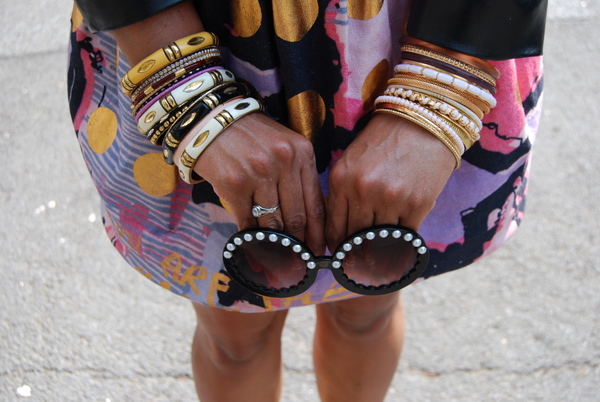 Life's not perfect (by any means!) but it's fulfilling, rewarding and lived on my own terms. How could I not celebrate that?!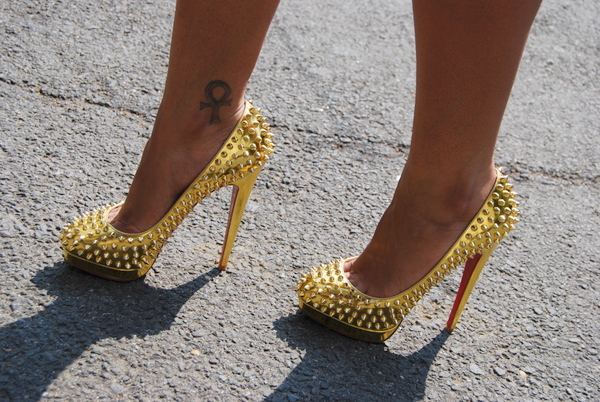 I did a couple things that I love to do for me: went to Transitions Ministry at Brooklyn Tabernacle, listened to some Stevie Wonder (hence the name of this post), did yoga (it really relaxes me!), spent time writing in my journal, bought some new shoes (above)…the little things.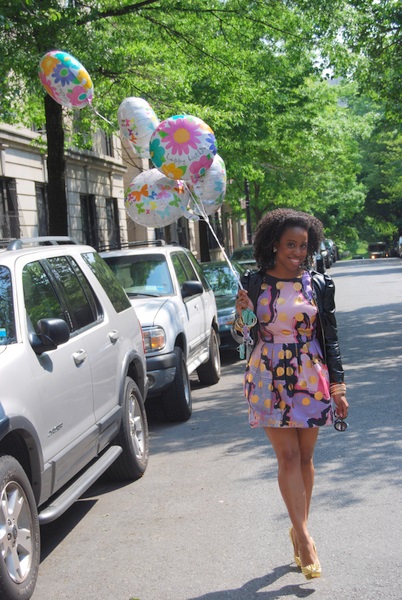 And then, my friends and family celebrated with me!
I had a spa day with my Mom, spent a day walking along the Hudson River with my boyfriend, had dinner with my amazing, loving family and brunch with my great friends.
As for my outfit, a true Glamazon doesn't skimp on glamour so that day, I pulled out all my boldest, most beloved pieces and threw them on.
I wore an ASOS Black Tulip Dress in spot print, H&M leather jacket, ASOS round sunglasses with pearl highbrow (which I also wore here), Christian Louboutin gold spike pumps and two armfuls of bracelets and tiger earrings my cousin and goddaughter got me from Aldo.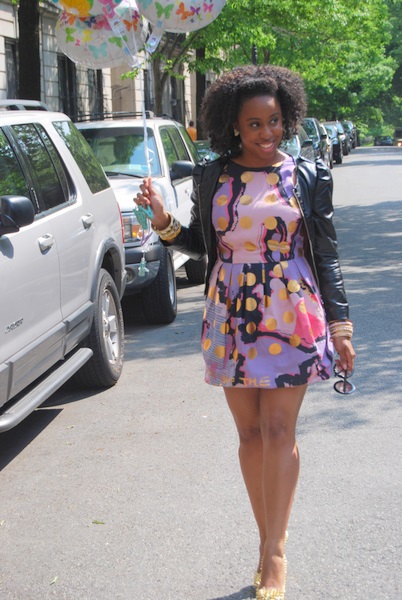 Living my life like it's golden.
What are the little things you do to celebrate yourself on your birthday, Glamazons? Tell me in the comments.
Dress: ASOS Black | Sunglasses: ASOS | Shoes: Christian Louboutin | Bracelets: Aldo | Leather Jacket: Old (Similar)
View Related Posts:
[fbcomments width="600" count="off" num="15"]