#NolaCrawl Schedule: Join Us at Essence Music Festival!
Friday, July 5, 2013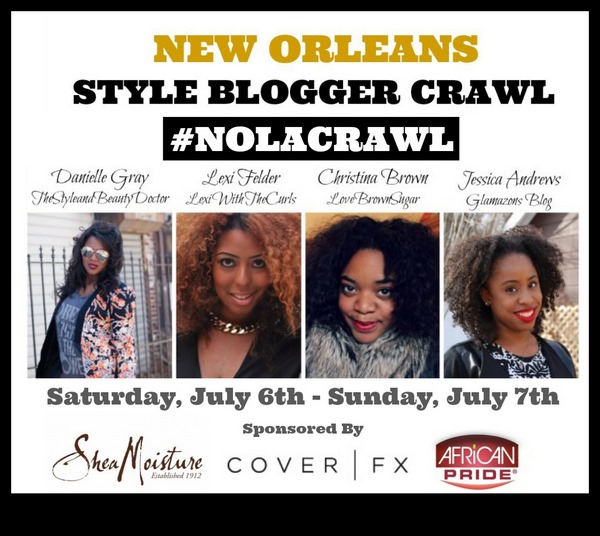 Glamazons,
As I type, I'm on a plane headed to Essence Music Festival. I'm kind of gagging because Iyanla Vanzant is on my flight (and I may or may not be considering asking her for life advice, LOL!). And because I'm so excited to return to New Orleans for the festival. You guys know, I look forward to it every year.
In past years, I've interviewed T.I. and Idris Elba, partied with Raphael Saadiq and watched Beyonce and Janet Jackson shut down the stage at the Superdome:
This year is particularly special because I'm hosting the first annual #NolaCrawl.
What is a #NolaCrawl, you ask?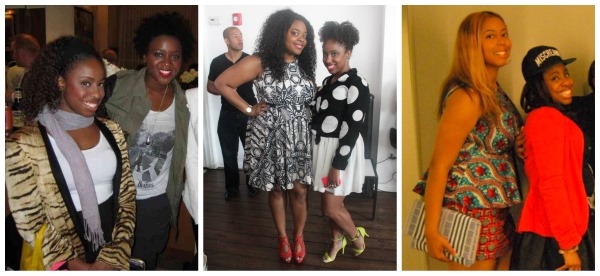 Well, bloggers Style and Beauty Doctor (left), LoveBrownSugar (center), Lexi With The Curls (right) and myself teamed up to visit the hottest spots in New Orleans — and readers are welcome to join!
We'll meet up at various destinations in the city to experience the best of Essence Music Festival as a group.
From star-studded parties to celebrity meet-and-greets to pop-up shops to New Orleans famous restaurants, we're doing it all!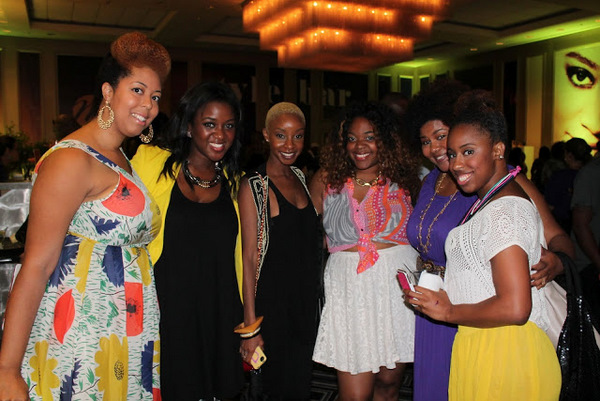 The best part? If you're not in New Orleans this year, you'll feel like you're there with us by following along via our hashtag #NolaCrawl.
And like true beauty girls, we've teamed up with sponsors African Pride, Shea Moisture and Cover FX to keep our curls gorgeous, skin glowing and face flawless in the sweltering Nola heat. I can't wait to lather up with Shea Moisture Olive and Green Tea Body Butter (smells delish!) and give myself a sun-kissed glow with Cover FX bronzer. We'll be reviewing those products for you, too.
Ready to get in on the fun?
If you're in New Orleans, meet us at these fab events:
Saturday, July 6th
12:00PM – 4:00PM: African Pride Beauty & The Beat Suite hosted by DJ Spinderella, Kelli Price and a ton more celebs! We'll be there from 1:00PM – 3:00 PM.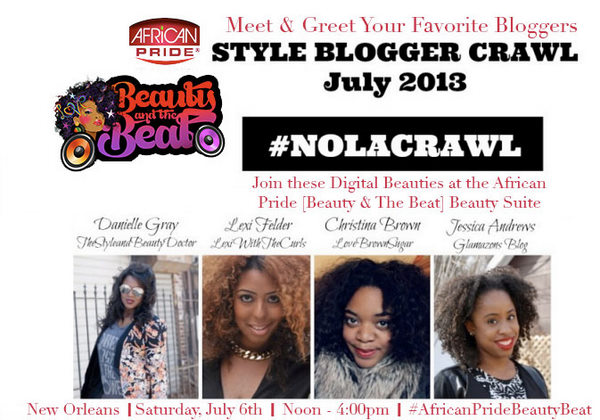 Wyndham Riverfront 701 Convention Center Boulevard, New Orleans
2:00PM – 5:00PM: SheaMoisture Curly Nikki Book Signing. We'll be stopping by from 3:30PM – 5:00PM
321 Chartres Street Between Bienville and Conti Streets (across the street from W Hotel French Quarter)
Sunday, July 7th
1:00PM – 6:00PM: Shea Moisture Day Party with hair consultations with celebrity hairstylist Felicia Leatherwood! We'll be there to talk about Shea Moisture's skincare line and give you personal product reviews while you shop from 12:00PM – 2:00PM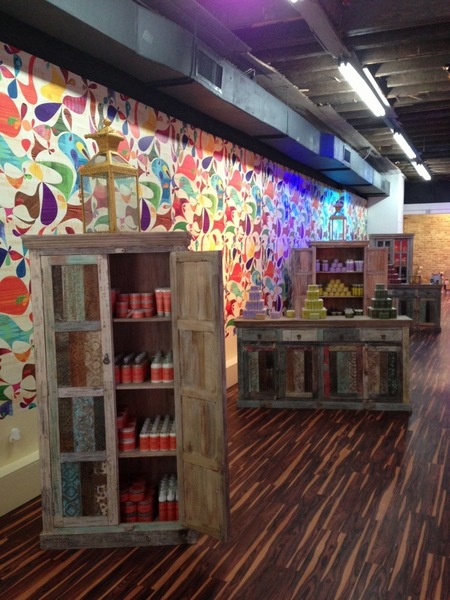 321 Chartres Street Between Bienville and Conti Streets (across the street from W Hotel French Quarter)
2:00PM – 4:00PM: Cruise the Convention Center–we'll be checking out booths, watching our favorite artists perform and hanging out with celebs (I met Trey Songz for the first time there in 2010…*drools*)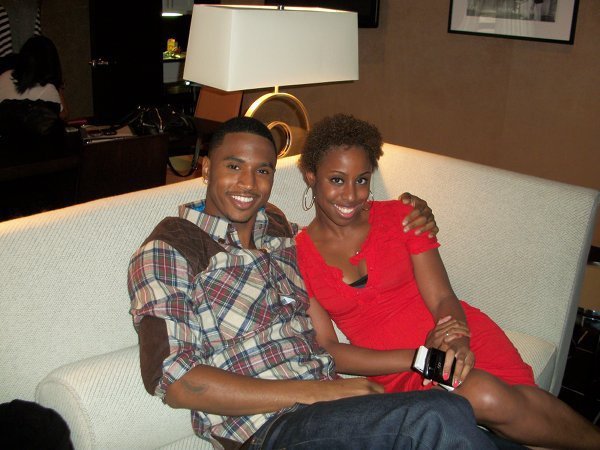 900 Convention Center Blvd New Orleans
Hope to see all the Glamazons in New Orleans out there! What are you most excited to do at Essence Music Festival? Tell me in the comments.
And everyone, be sure to follow along using the hashtag #NolaCrawl on Twitter, Instagram and Facebook. You won't want to miss a thing!
Kisses,
Glamazon Jessica
View Related Posts:
[fbcomments width="600" count="off" num="15"]