#NolaCrawl: Hanging Out at the Shea Moisture Pop-Up Shop and Slumber Party!
Wednesday, July 10, 2013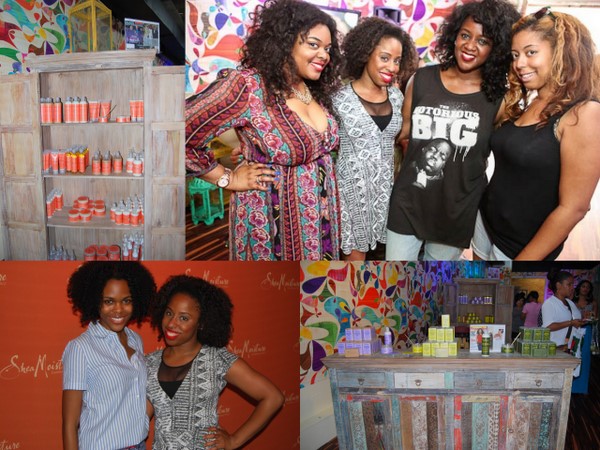 Glamazons,
I am a true beauty girl at heart. One of my treasured pastimes growing up was shopping with my Mom, cousin and sister for smell-goods and having a day of pampering. We'd spend all day and evening getting beautified. My cousin would do my hair and we would all try out new scrubs and lotions together.
Fast-forward years later, and it's still one of my favorite things to do. Yesterday, I relived my childhood pasttime by shopping at the Shea Moisture pop-up shop (the second stop on our #NolaCrawl) and then playing in the products at our #SheaMoistureSlumberParty!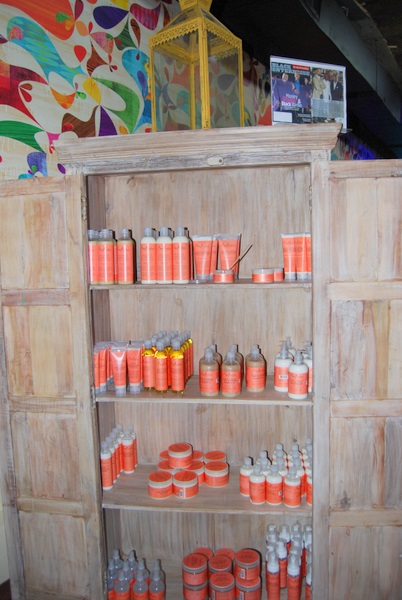 Bloggers Love Brown Sugar, Style and Beauty Doctor, Lexi with the Curls and I started the day out at the pop-up shop on Chartres Street.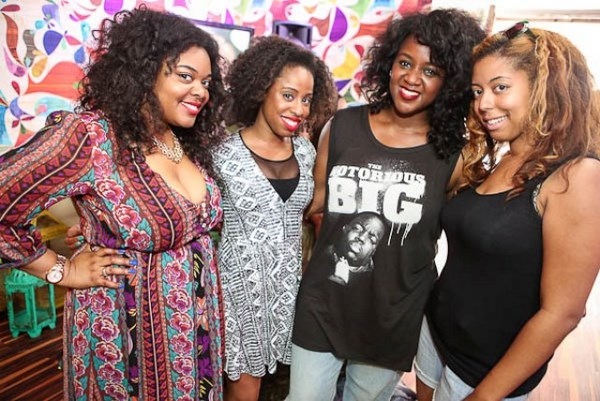 The pictures do it no justice! The wallpaper was so vibrant, colorful and energetic – it reminded me of the spirit of New Orleans. There were delish popsicles that we enjoyed (they were perfect in that hot weather!) and a photo booth that we had so much fun snapping pics in: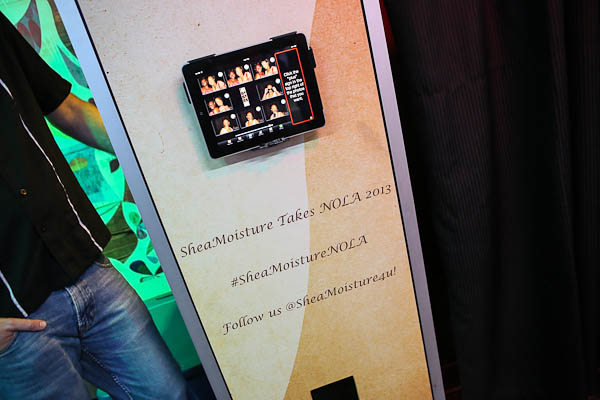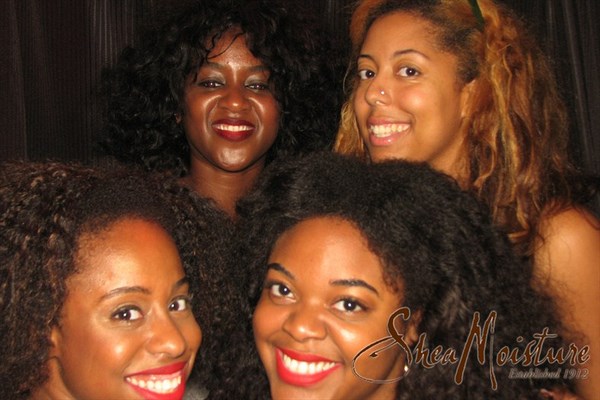 Most of all, we loved the products. Guys, I had no idea how extensive Shea Moisture's skincare line is! There were collections for grooming (like the "Three Butters" line that smells musky and masculine) and for kids (I grabbed all the products in the kids hair line for my sweet little niece who has adorable natural curls).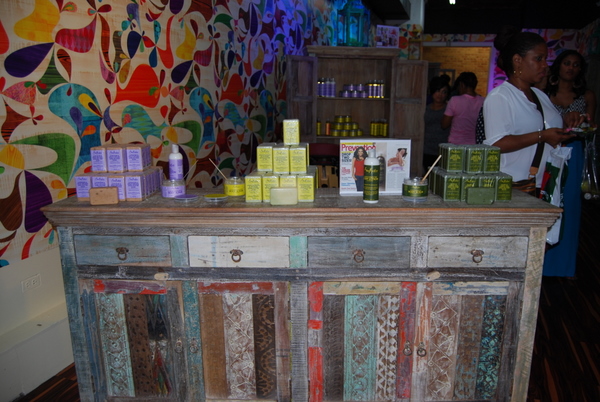 But I spent most of the day checking out the skincare gems for women. The scrub, lotions and soaps smelled heavenly. My favorites were the raw shea butter and argan oil collection, olive and green tea and coconut and hibiscus collections. I wanted them all!
You guys know I'm all about beauty buys that smell good AND are actually good for you so I love that Shea Moisture's products are all-natural. That means they'll do wonders for my skin.
I had a blast at the pop-up, hanging out with my fave natural hair bloggers like Curly Nikki and Imani of Tribe Called Curl: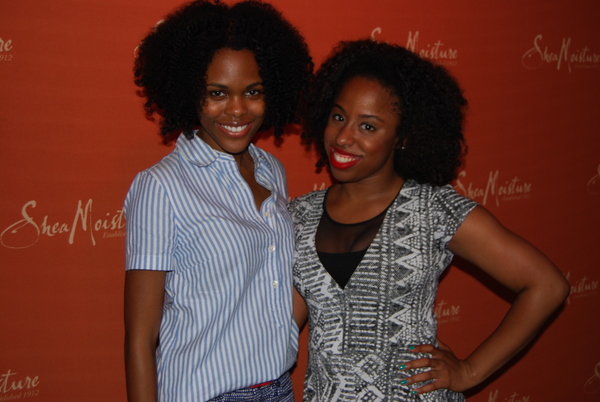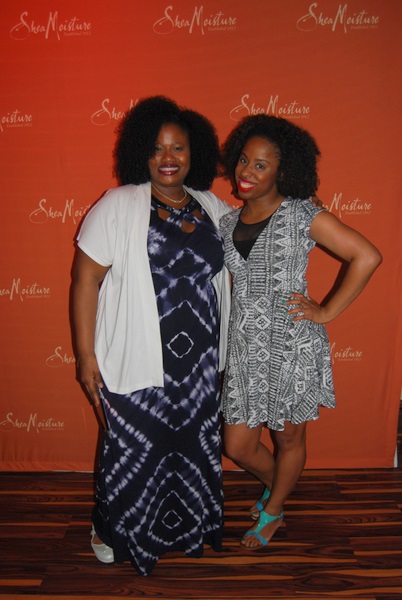 And we each scored a huge bag full of goodies which we couldn't wait to get back to the hotel and play with: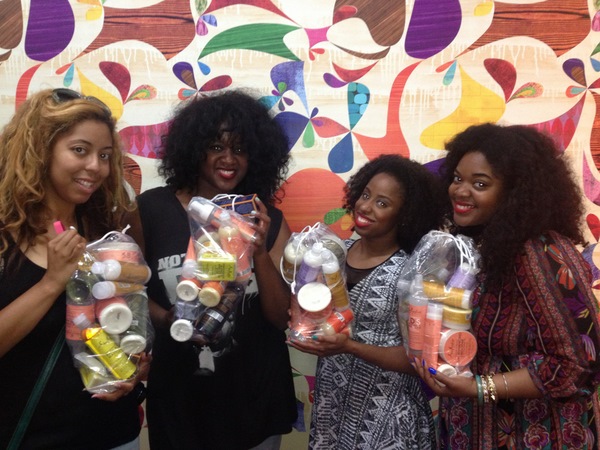 Later that evening, we had a Shea Moisture slumber party — and let me tell you, you haven't played in beauty products until you do it with a group of bloggers.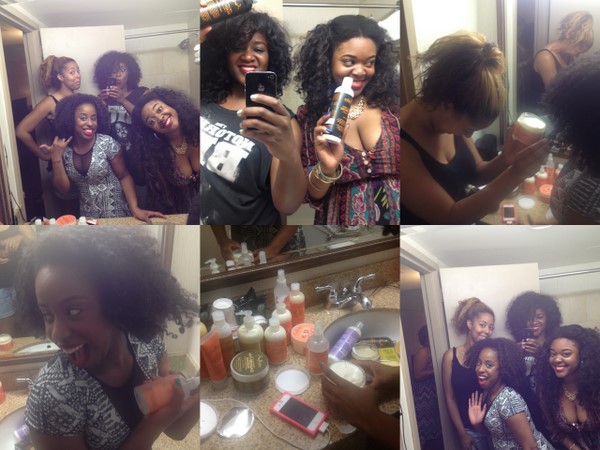 I sprayed the Shea Moisture Coconut & Hibiscus hold and shine mist (which refreshed my curls). Style and Beauty Doctor and Love Brown Sugar tried out the African Black Soap Body Wash and Lotion (it smells amaze). And Lexi with The Curls used the Curl-Enhancing Smoothie on my hair. Fun times!
I brought all these products home and can't wait to try them out and review them for you. Stay tuned!
For now, tell me which Shea Moisture products you love in the comments. Are there any that you'd like me to review? Just let me know. =)
Kisses,
Glamazon Jessica
View Related Posts:
[fbcomments width="600" count="off" num="15"]