#NYFW: Christian Siriano Spring 2013 and His Amazing Sparkly Shoes for Payless
Monday, September 10, 2012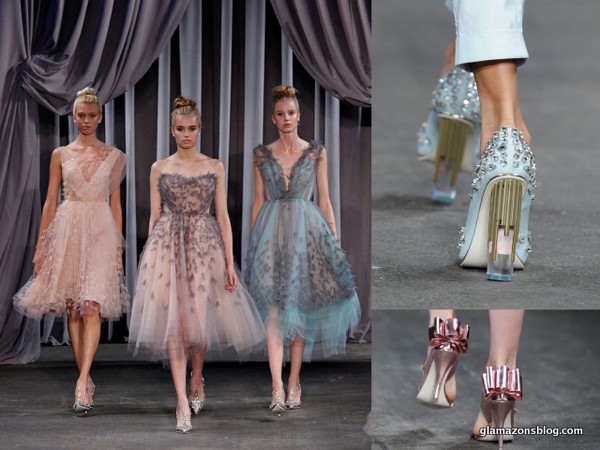 Glamazons,
We all know how much I look forward to Christian Siriano fashion shows. Evidence that I love them? I trekked downtown all the way West (10th Avenue is like foreign to me) and actually walked the two blocks from the C train to the venue in heels while sweating profusely thanks to the unforgiving summer-in-September sun. All to see beautiful clothes.
And that's exactly what I saw in Christian Siriano's Spring 2013 collection which was basically a ballet dancer's dream. Let's get into it, shall we?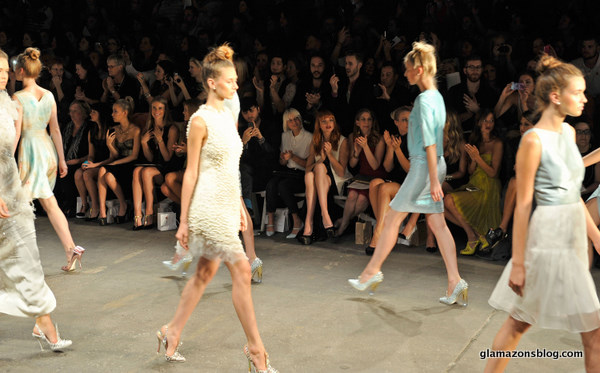 Inspiration: Christian Siriano took his cue from the American Ballet Theatre, specifically a performance of "The Dream." From that inspiration, he created a ballet dancer's fantasy land with delicate tulle dresses and tiered gowns floating down the runway. The great part, for his career and development as a designer, is that the collection was completely wearable (some of his inspired pieces from past collections are artful and dramatic, but won't translate well for everyday).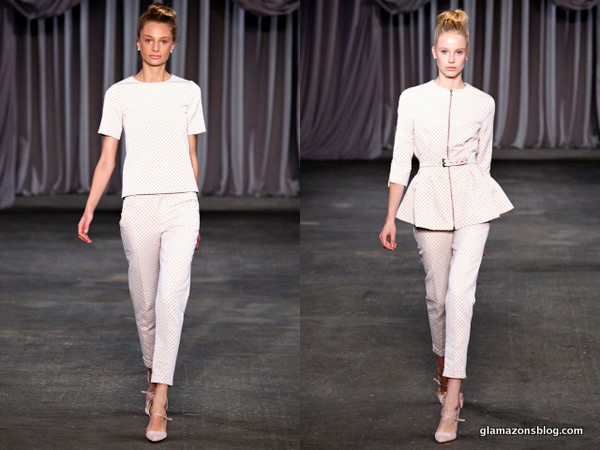 Key Pieces: A sea of whites and pastels. Tulle dresses, polka dot pantsuits, peplum jackets, feather embellished frocks, tiered gowns.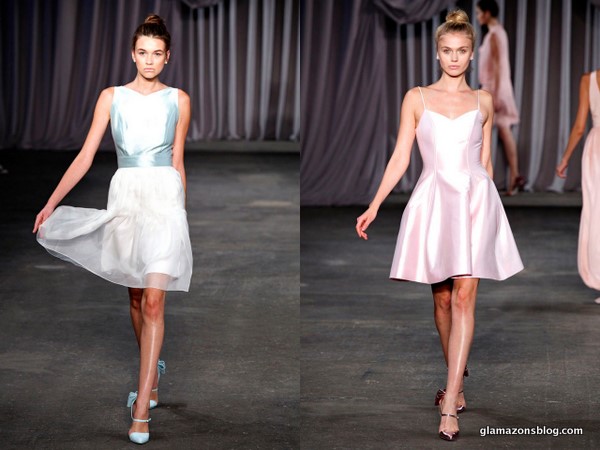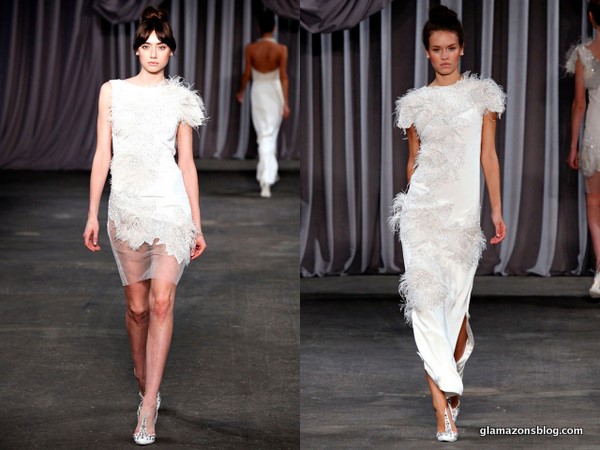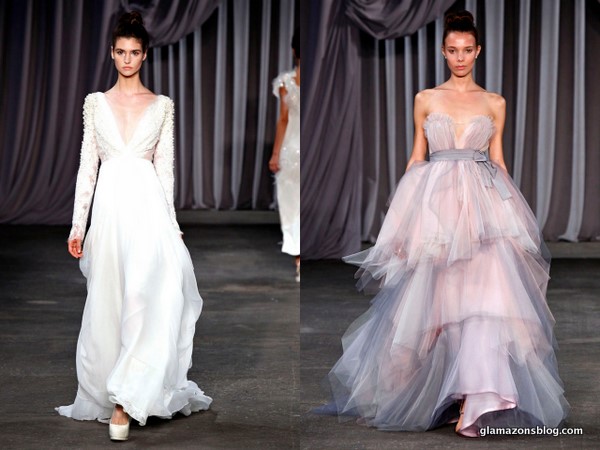 And the Christian Siriano for Payless shoes!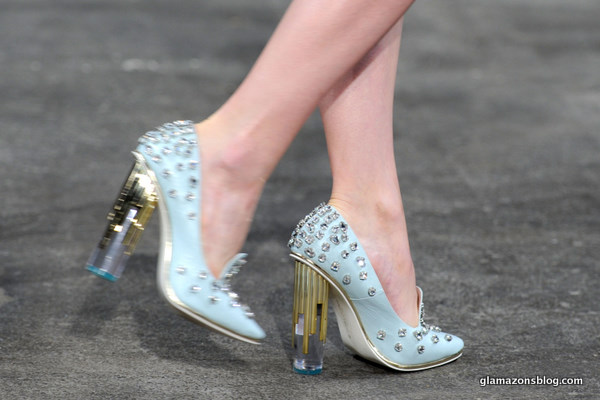 Beautiful, beautiful pastel shoes adorned with sparkling rhinestones and set apart by a lucite heel wrapped in gold medal.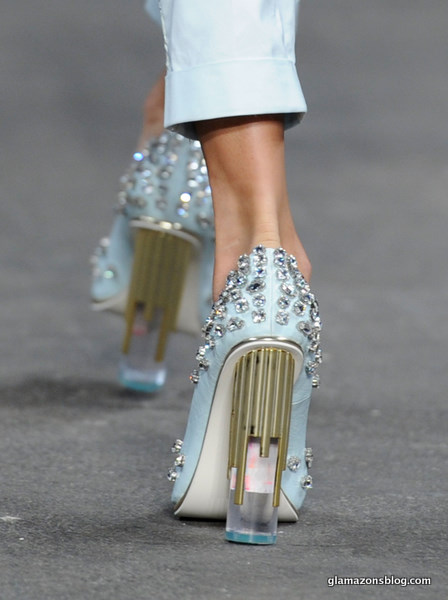 Blue platform sandals with a thick stacked heel.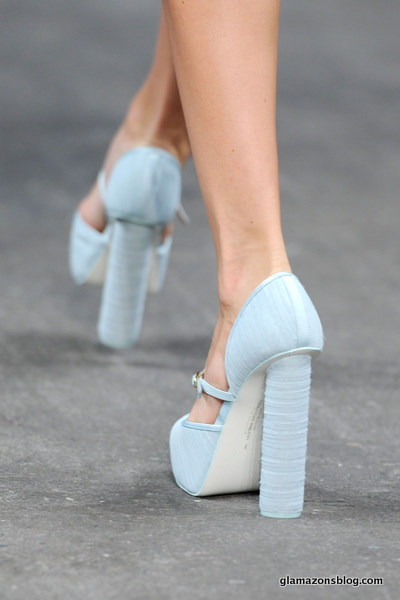 Pointy toe pumps with a dainty ankle strap and ribbon-like detail on top of the heel.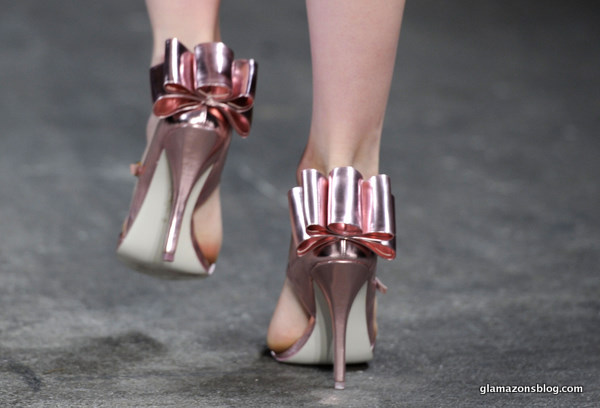 All for Payless. Glamazons, I will camp out overnight for these shoes.
Who I Could See Rocking This Collection: Leighton Meester, Blake Lively, Taylor Swift, Lauren Conrad, Lea Michele.
Front Row: Brad Goreski*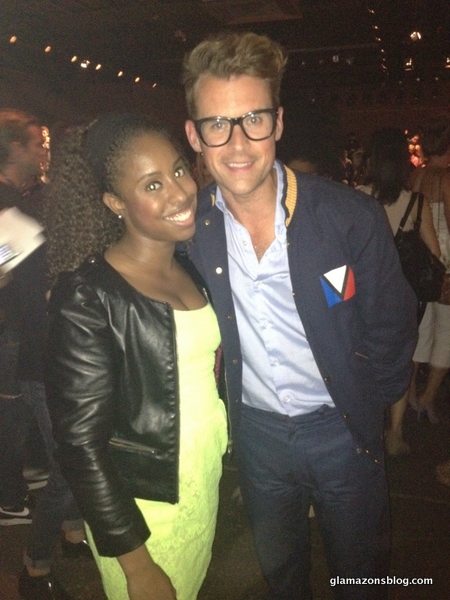 *So sidenote: I don't know if it's the lack of sleep since last Wednesday or the heat from the sun beaming down during my walk to 10th Avenue, but when I arrived at Christian Siriano, I was completely delirious. So much so that after filling in a front row seat (late timing pays off!), I leaned over and asked a blonde girl wearing last Spring's Christian Siriano neon maxi skirt, "What celebrities are here? I saw Brad Goreski's here on Twitter," to which Brad, who was sitting next to her replied "Yes, I'm here." GAG! Awkward! This can't be my life!
To his credit, Brad totally laughed it off and humored me with a picture (above) which made me love him even more. He really is the nicest guy. Remind me to get extra sleep tonight Thursday when Fashion Week is over. LOL.
Anyway, what do you think of Christian Siriano's new collection, Glamazons?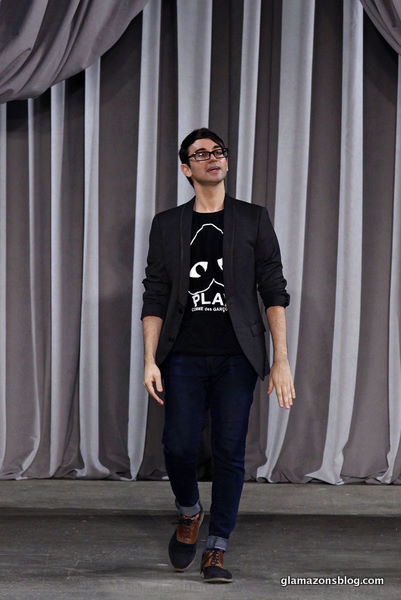 Kisses,
Glamazon Jessica
View Related Posts:
[fbcomments width="600" count="off" num="15"]