That Time I KiKi'd with Kerry Washington (My Day at the BET Awards #FordHotSpot)
Monday, August 13, 2012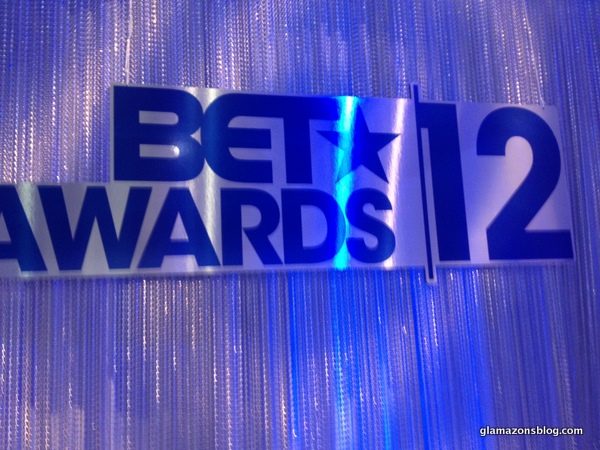 Glamazons,
Doesn't it feel like this season is flying by? I'm already getting invites for Fashion Week (is it really THAT time again?!). Every minute of summer has been amazing though as I got to live out a few of my dreams. And then relax and take it all in with family and friends.
One of these pinch-me moments, of course, was writing here and here which were lifelong goals of mine (seriously, been applying here since 2004. Yes, 8 years! Testament to never giving up). And another goal was covering the BET Awards red carpet.
You already know I love awards shows. I would watch the MTV VMAs on the couch growing up, taking in every moment as if I was there. In fact, I was really confused as to how I was NOT in the audience. I love music and fashion, and am lots of fun, according to my friends (who may be biased). So how could I not be on the invite list? And how does one get a seat at the VMAs? These were all thoughts that perplexed me.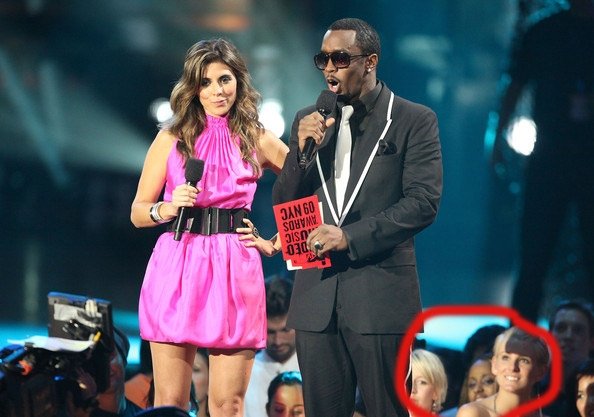 Somehow I got my sister and I into the VMAs, in 2009, in the mosh pit…and it was epic. (There's me side-eyeing Diddy's shoes. I think it was a man heel moment). We went the year Kanye West read Taylor Swift for blood (we actually saw her run offstage red and distressed, what a disastrous hot mess). For many reasons (Lady Gaga performance! Beyonce acceptance speech! freaking Madonna!), it's an experience I'll never forget!
So was the BET Awards. There's something about the energy of a live show that's just electric and you could feel it all over the Shrine Auditorium where it took place. You could also feel the oppressive heat beating down on us.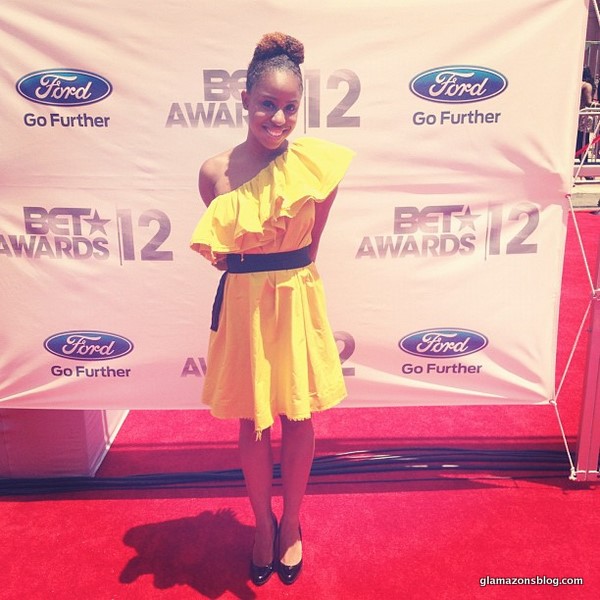 Because I knew it would be like 5,000 degrees out, I went for my fun yellow Lanvin for H&M dress and black patent leather pumps. (This is after trying on a million things in my closet and even trying to safety pin together a Tracy Reese sequin dress that stopped fitting me years ago. OK, it never really fit but I love it. Yeah, time to give it away). Anyway, the resulting look was vibrant, simple, effortless. And I loved the way the ruffle neckline complimented my top knot. Done and done.
Oh, and some funky Sally Hansen nail stickers.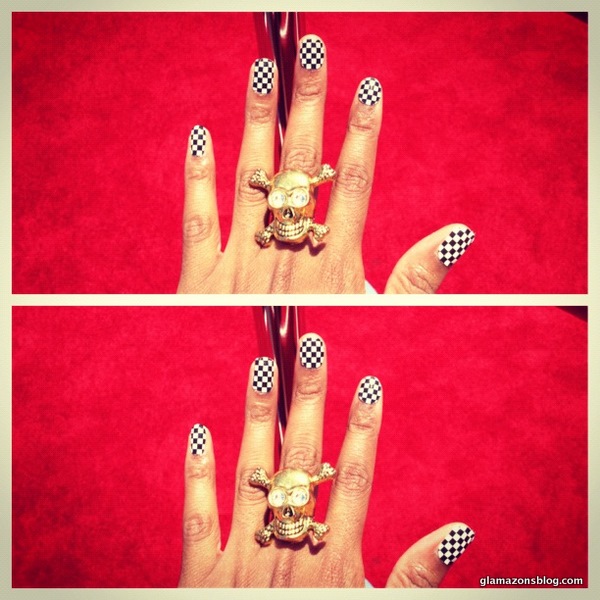 Well, the dress was obvsi the right choice because everyone complimented me on it on the red carpet. Including people I spent my young adult life obsessing over.
Like, Kerry Washington.
*FAINTS*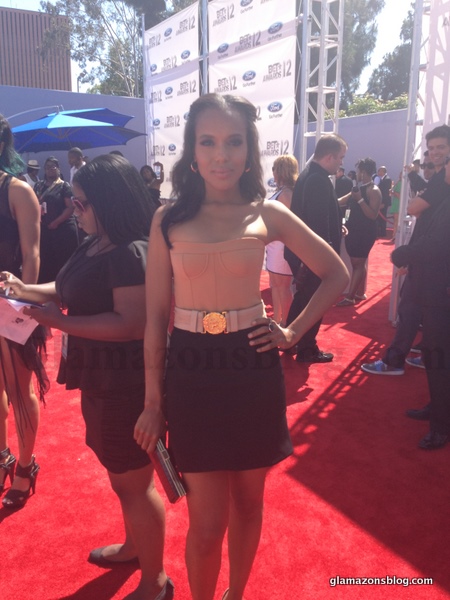 I was totally focused on doing my job while on the red carpet (getting fashion credits) but may or may not have spent sometime gushing over her like a complete fan. OK. Don't judge. I watched every episode of "Scandal" so I earned at least a second to be starstruck before getting back to professional mode, right? Right?
Anyway, so I'm saying stuff like "You're so beautiful. I'm a huge fan. Love your fashion sense. Love your skin. Your hair is purrfect" before she cut me off to say "OMG you're so cute!" And I respond "I'M cute?! YOU'RE everything!"
Those super girly sessions of squeals and compliment sharing are always fun, but to have one with Kerry Washington was just…LIFE!
On the red carpet, I also learned: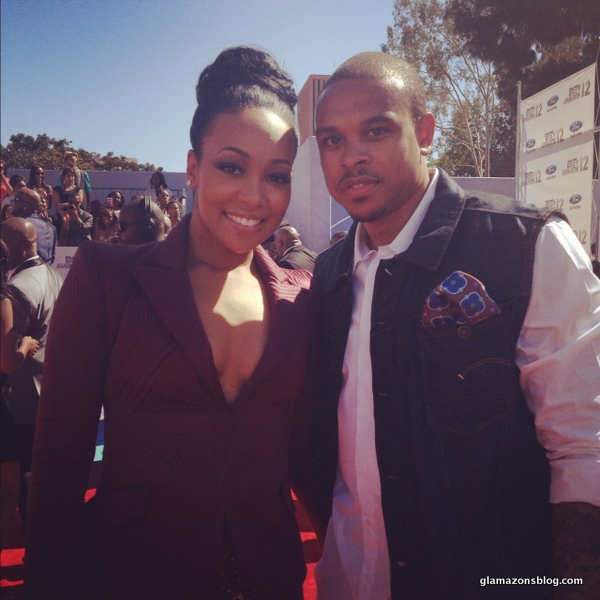 –Monica and her hubby Shannon Brown are THEEE cutest (i.e. he knew the designer of her look and told me when she forgot. It was Alexander McQueen BTW)
-People really like Ray-J!
–Willow Smith's grandmother is BEYOND. She's an ageless beauty and is also super nice.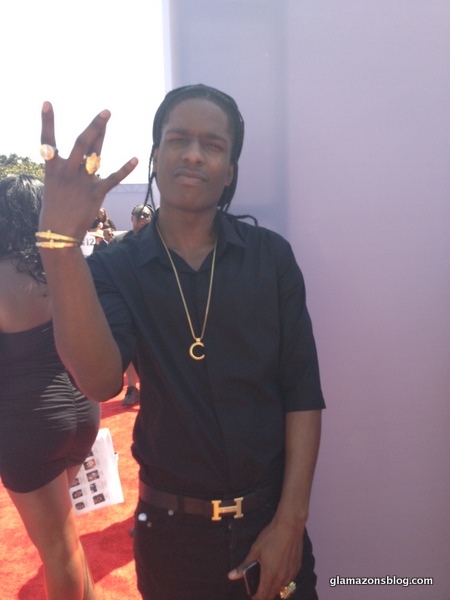 –ASAP Rocky is really into his fashion. He gets points for this.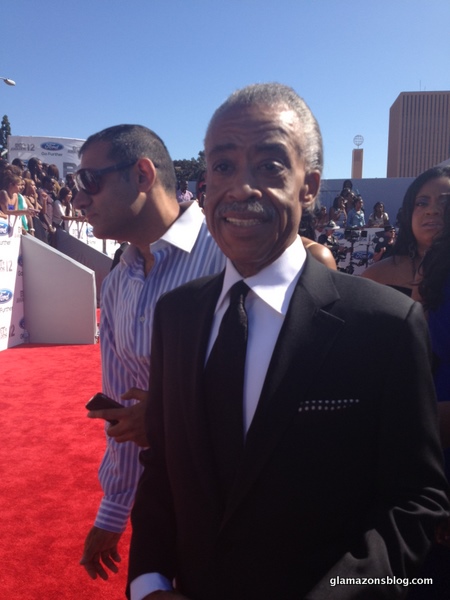 –Al Sharpton doesn't have time to speak to me.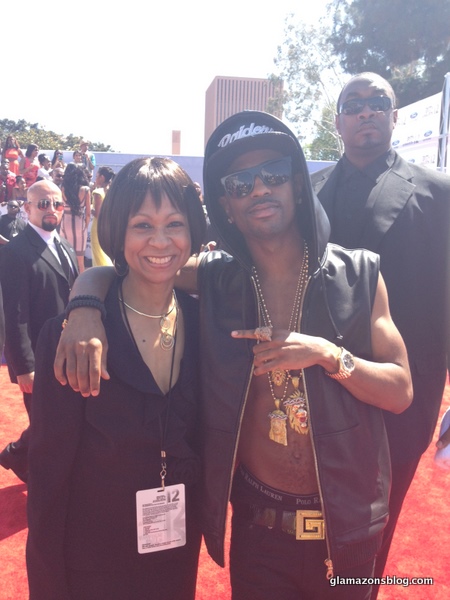 –Big Sean loves his momma!
-There's some artist out there named Machine Gun Kelly and he gets a kick out of rolling dice on the red carpet. #Sigh #Thathappened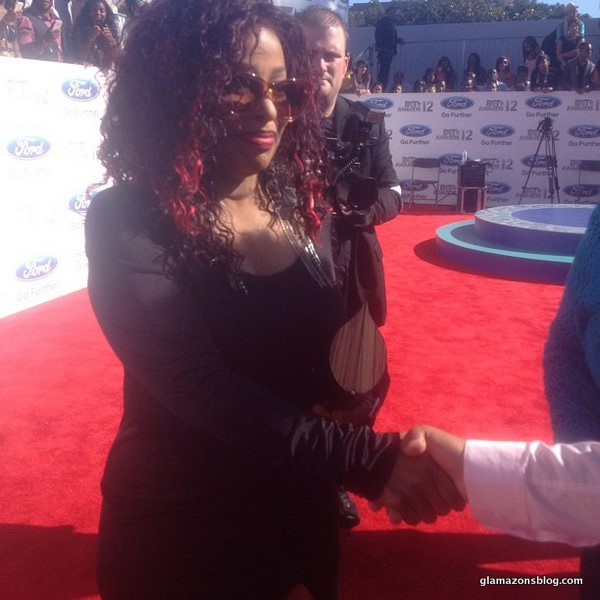 –Chaka Khan is one of those people (along with Stevie Wonder and Jesus) who can make me completely freeze and forget my name in their presence.
I still can't believe it all happened. Life is about pushing yourself and rising to the challenge. And I was really proud I was able to knock out the tasks I was assigned in a high-pressure, fast-paced, completely manic, sweltering hot red carpet environment. Did I mention it was hot out there?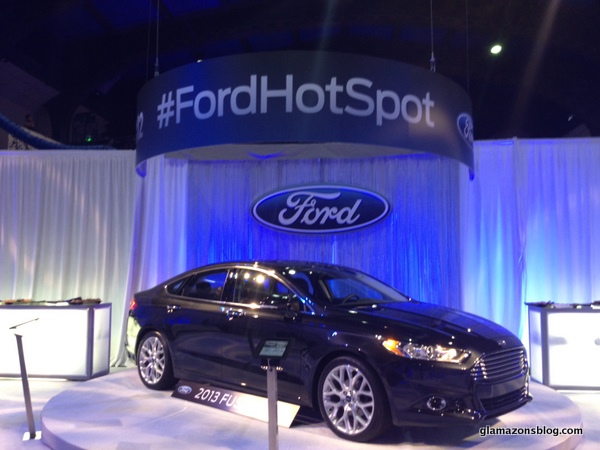 Luckily, I was able to recover from all the madness in the Ford Hot Spot backstage. The amaze people at Ford greeted me with open arms in their super swank lounge in the Shrine Auditorium, replete with the sexy 2013 Ford Fusion!
There was comfort food (just what I needed!) and celebrity sightings which was all pretty amazing.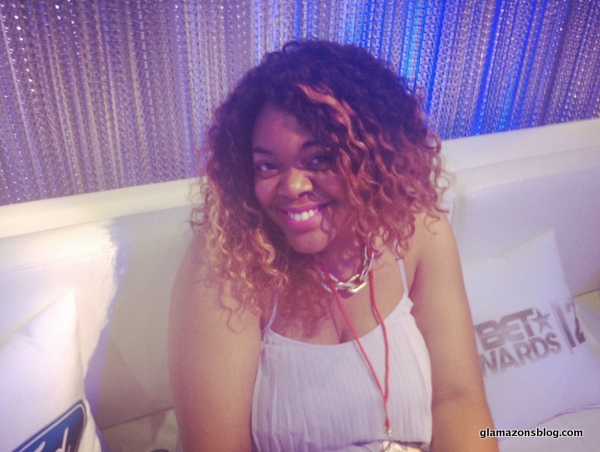 I also got to hang with a few of my fashion friends: the glamazing Christina Brown of LoveBrownSugar (above), Tami from Talking with Tami, Whitney from Parlour Magazine, Daver Campbell and Ugo Mozie (who had Letoya Luckett serving in Christian Siriano) and *drumroll* I finally met Beyonce's stylist, Ty Hunter, whose work I have been glam slam-ing for years. He was the sweetest (and also, called me cute…a theme of the night. It was the ruffles!).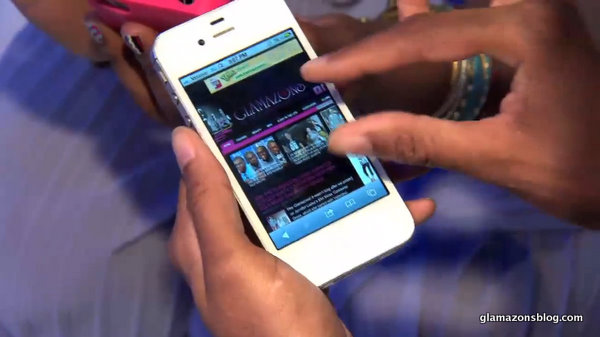 Check out this really cool video from the Ford Hot Spot below where this little old blog (and my iPhone) makes a cameo:
—

—
And here's the red carpet reel, sponsored by Ford, so you can feel like you were there (without the heat!):
—

—
What an amazing experience! Thank you to the fab Ford folks for the #FordHotSpot hookup!
Check out (a million) more pictures!
Kisses,
Glamazon Jessica
View Related Posts:
[fbcomments width="600" count="off" num="15"]