How Lala and Daisy Lewellyn Convinced Me To Try DIY at the X-Rated Tropix Party
Friday, October 11, 2013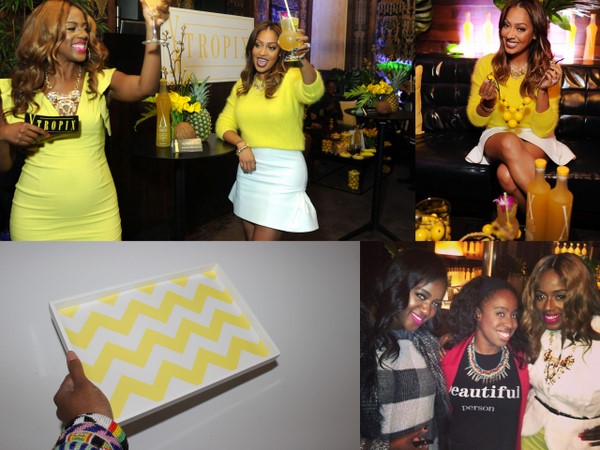 Glamazons,
When you're as fashion obsessed as I am — and your Mom is a grade A seamstress on the side — it's only natural that you have design ideas floating around in your head. I always think of designs and then go searching the internet for them. And if I don't find exactly what I want, I'm all: "I wish I could make it for myself!"
Lala Anthony and Daisy Lewellyn tapped into the frustrated designer in me at their "DIY" event Wednesday.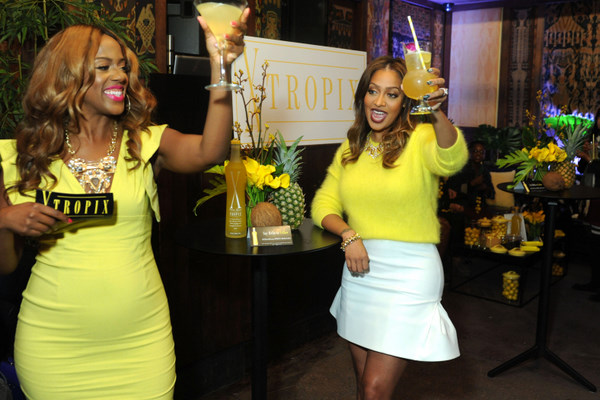 They're so cute!
The party was a launch fete for X-Rated Fusion Liqueur's new flavour, Tropix, which was light, refreshing and sweet with a bit of a Citrus-y kick. And since Tropix is yellow, naturally, yellow was the color of the evening. #HelloYellow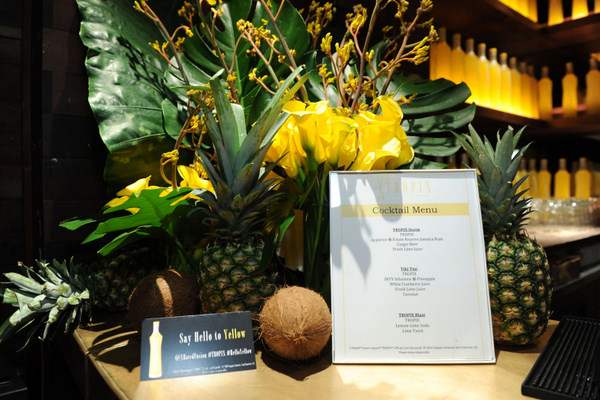 When I walked in, there were yellow X-Rated Fusion Tropix cocktails with ridiculously adorable purple umbrellas and Lala and Daisy were drinking out of coconuts.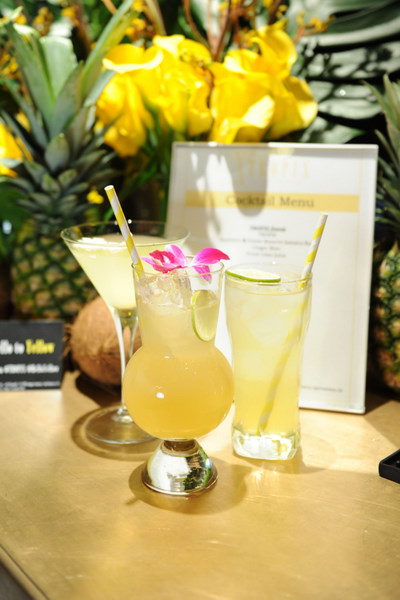 It was like a mini island vaca in the middle of the city.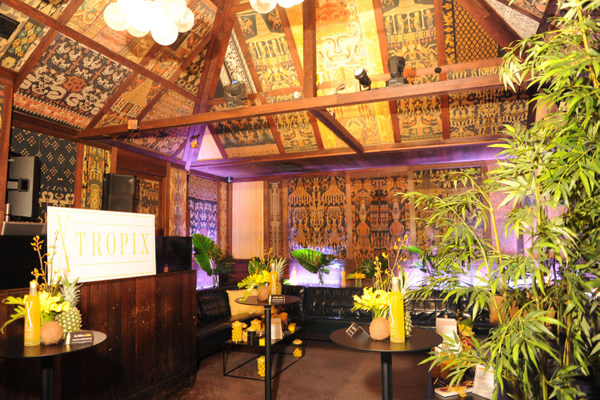 They were also dressed in my fave color: yellow! Lala wore a Cushnie et Ochs skirt, Veronique Branquinho sweater and Givenchy booties. Love that skirt and dark lip!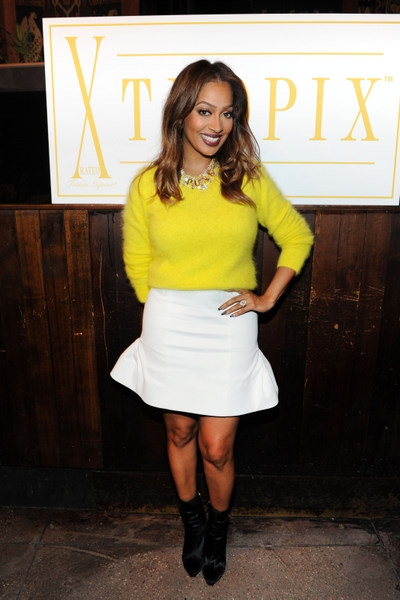 And Daisy blew me away in an ASOS Dress, Jean Michel Cazabat Shoes and the most stunning Adia Kibur Necklace.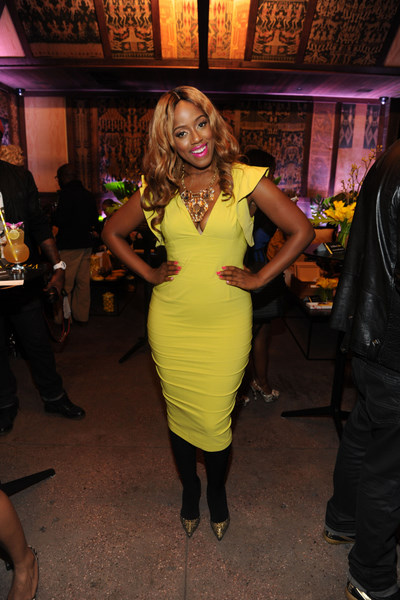 Umm I totally would've worn my Lanvin for H&M dress if I knew there was a yellow dress code!
But instead, I rocked a Wallis red blazer, H&M "I'm a Beautiful Person" t-shirt (worn here and here), a leather flirty skirt and my Zara beaded necklace which – would you believe it? – has yellow beads. For the win!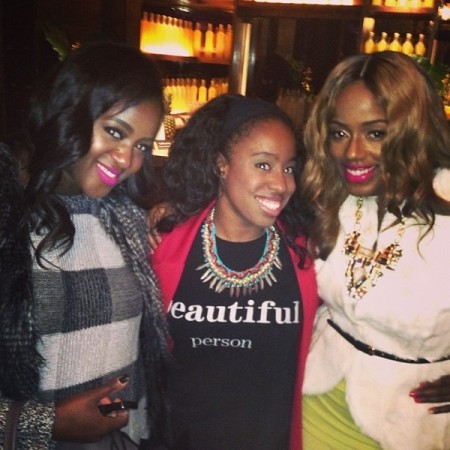 An Instagram shot of Me with Danielle of Style and Beauty Doctor, Daisy and their pink lippies
Speaking of necklaces, I noticed Lala had on a beaded yellow necklace and had to get the scoop on where it was from. Apparently, she made it herself!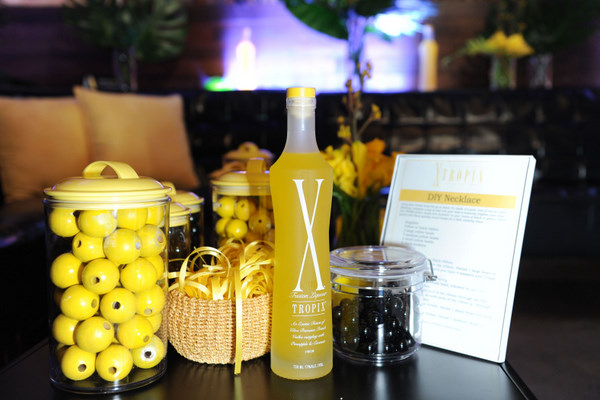 There was a DIY station in the back and the necklace was pretty easy to make.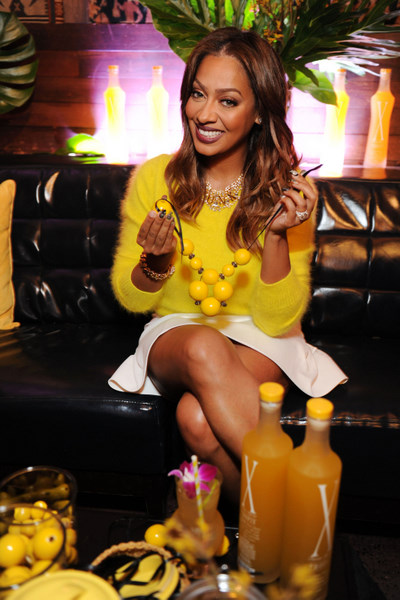 We took a black ribbon and threaded three yellow beads and black washers onto the ribbon. Then, we criss-crossed the ribbon and threaded both ends through one yellow bead in the center. Finally, we added three black bands and smaller yellow beads on each end. THAT easy. I'm going to love pairing this with darker colors (a la this post) for a pop of color in the winter.
I also made a tray just by sticking down this cool printed sheet on a white tray with double-sided tape: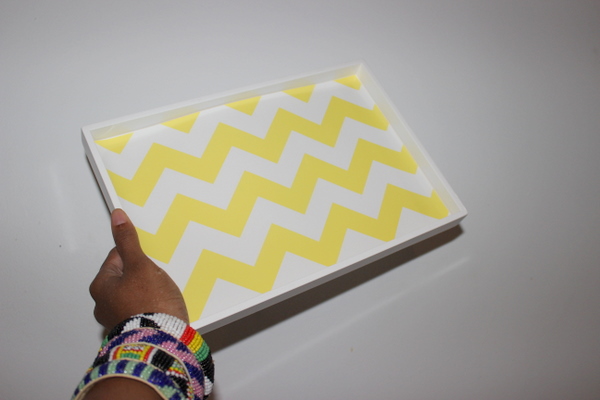 How cool will it be to serve yellow Tropix drinks (with umbrellas!) on this? Love!
This new DIY hobby is going to save me a lot of money, Glamazons. Are you into DIY at all? What else should I make? Clearly, I'm excited, lol. Get more info on X-Rated Fusion here.
Kisses,
Glamazon Jessica
View Related Posts:
[fbcomments width="600" count="off" num="15"]