Would You Wear… Neon Jewelry Like Kourtney Kardashian, Nicole Richie and Glamazon Jessica?
Monday, May 21, 2012
I can't get enough of neon. On my nails, a neon bag, shoes, I want it all. But I realize that piling on the neon may not work for everyone's life style and office enviroments. So how about a happy compromise? A pop of neon in terms of accessories?
We can get inspiration from Kourtney Kardashian's bold necklace, Nicole Richie's ring, or Michelle Obama's fun and sporty neon watch.
And if that isn't enough, our own Glamazon Jessica celebrated her birthday over the weekend in an ovah neon dress and necklace. Kind-of everything, no?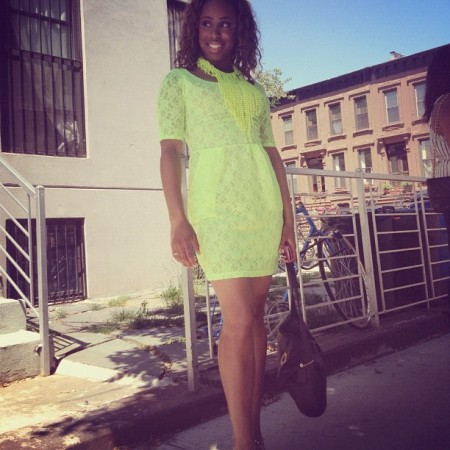 I know that you can't wait to add a fun piece of neon jewelry to your wardrobe to wear this summer so below are fun options for you to shop:
How was your weekend, Glamazons? Did you wear anything neon? Will you wear neon jewelry?
Stay Stylish,
Glamazon Channing
View Related Posts:
[fbcomments width="600" count="off" num="15"]