What I Wore (Birthday Edition): Urban Outfitters Dress, H&M Necklace and Christian Louboutin J Lissimo Studded Sandals
Thursday, May 24, 2012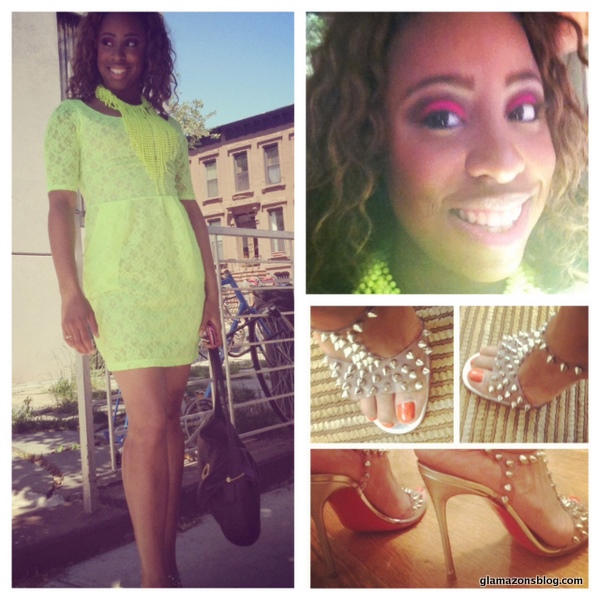 Glamazons!
As some of you may know, my birthday was last Friday and to celebrate, a couple of friends threw a small gathering for me over brunch (my favorite New York City pastime). And of course, a fun hang out sesh with friends to celebrate one's birthday requires a fab outfit! So for the festivities, I decided to embrace a few trends I'm crazy about right now: neon, neon jewelry and sexy clear shoes (clear but the anti-jellies…remember those dreadful things? ::shudders::).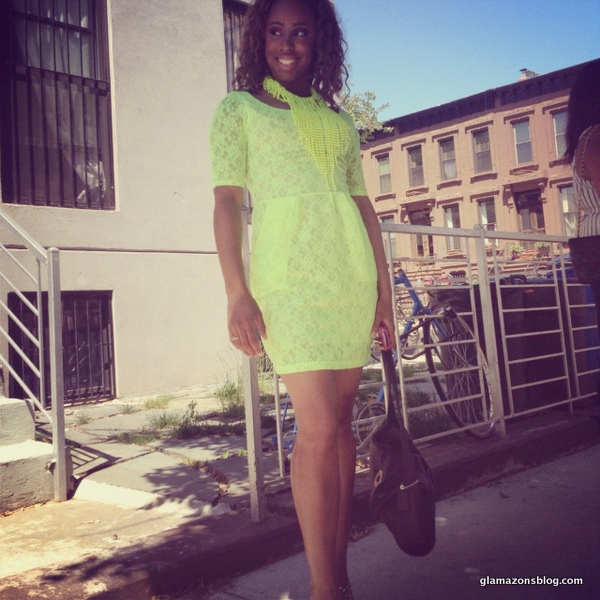 Obvs, I live for a neon dress! The color really just pops against the skin and is so on trend for summer. I found an adorable neon lace dress at Urban Outfitters with a scoopneck, front pockets and a cinched waist. Of course, I HAD to pick it up! P.S. The dress was on sale for $40. Win.
To give a bit of added pizazz, I paired the dress with a neon beaded necklace from H&M. Neon jewelry is my new thing (a la Glamazon Channing) especially when added to a darker, more neutral-colored dress. Can you imagine that pop?!
Since I was going for a super fab look for my birthday, I rocked neon-on-neon but I'm really excited about wearing this necklace with more toned down hues so the color stands out. The necklace is actually made of rope and covered in neon beads that hang down in the front. LOVE!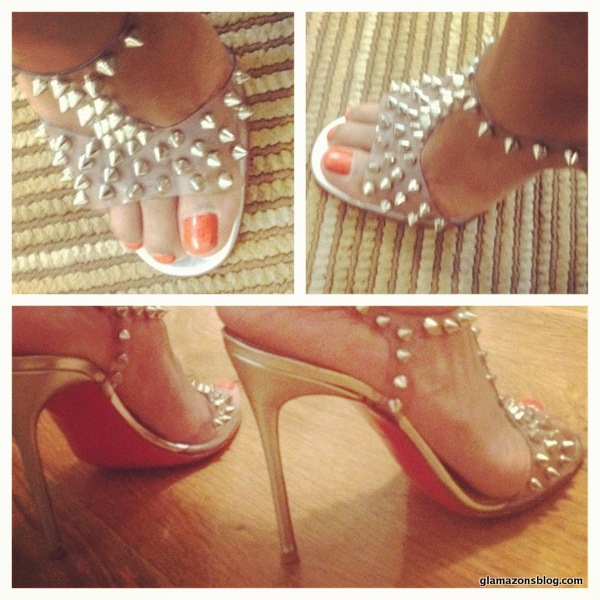 Finally, I completed the look with my new children: a pair of Christian Louboutin J Lissimo studded sandals. The sandals are constructed from the clear PVC material everyone is crazy about right now on the Christian Louboutin Unbout Illusion pumps but these babies boast a T-Strap design adorned with silver studs.
I am totally in love with them. It's like they were calling my name from the racks of shoes when I spotted them at the Christian Louboutin sample sale last week and as soon as I slipped them on, I knew we were made for each other. They were the perfect fit, too! Very Cinderella glass slipper (well, maybe Cinderella's punk outcast sister's glass slipper).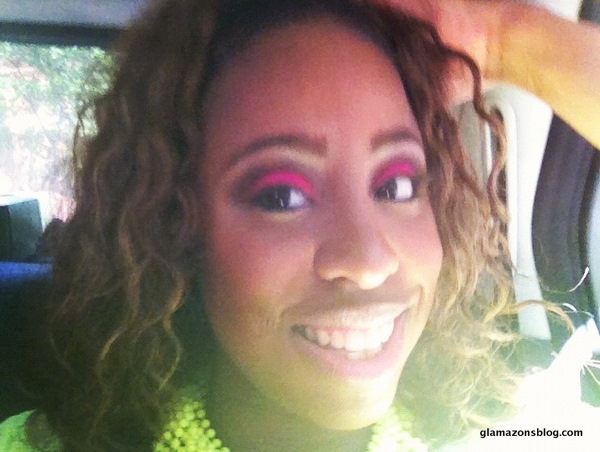 And finally, my glamazing friend Melissa did me the honor of beating my mug. Inspired by the neon dress, she went for a hot pink eyeshadow to really set off the look. Normally, I would shy away from color (you guys know I'm a makeup newbie…) but I totally felt it's my birthday so why not live a little, right?
So there's my birthday look! What do you think of it? Cake cake cake cake…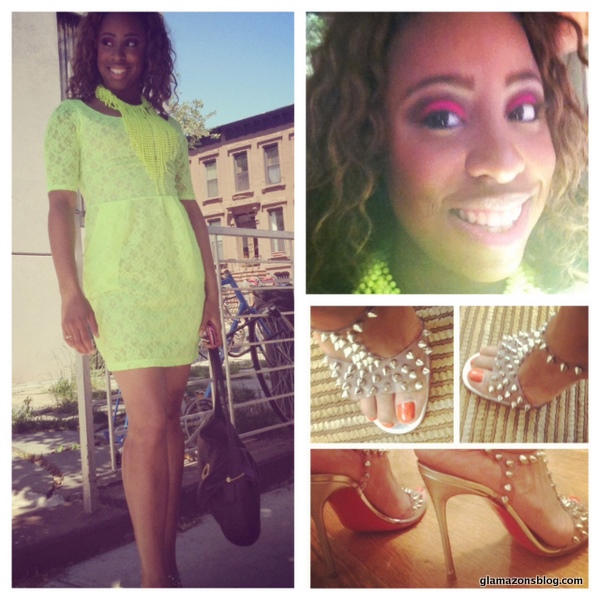 If you dare rock neon lace and jewelry (it's not for everyone), get the look here:
Check out more pictures from my birthday brunch: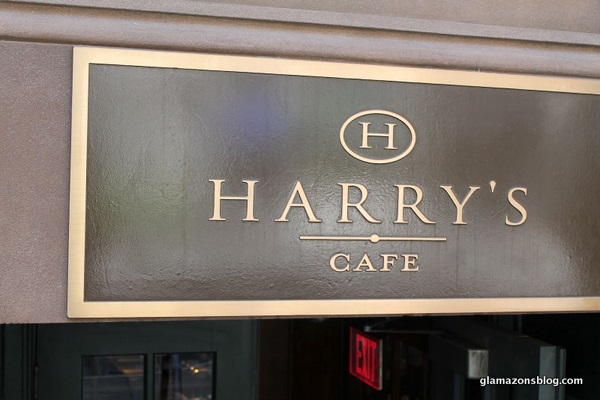 It took place at Harry's downtown.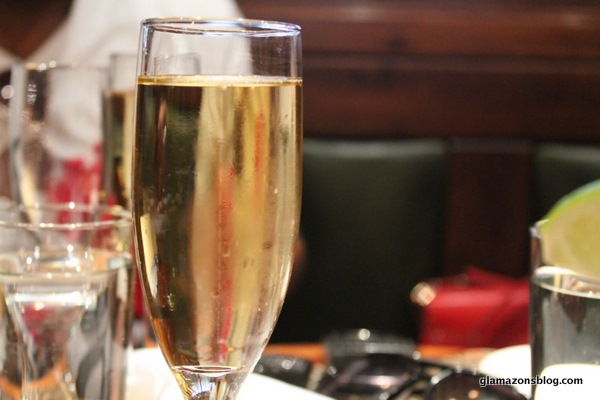 Lots of bubbly!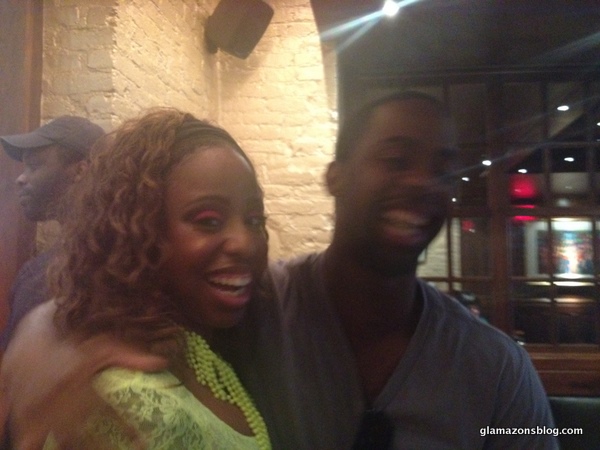 Laughs with my amazing brother!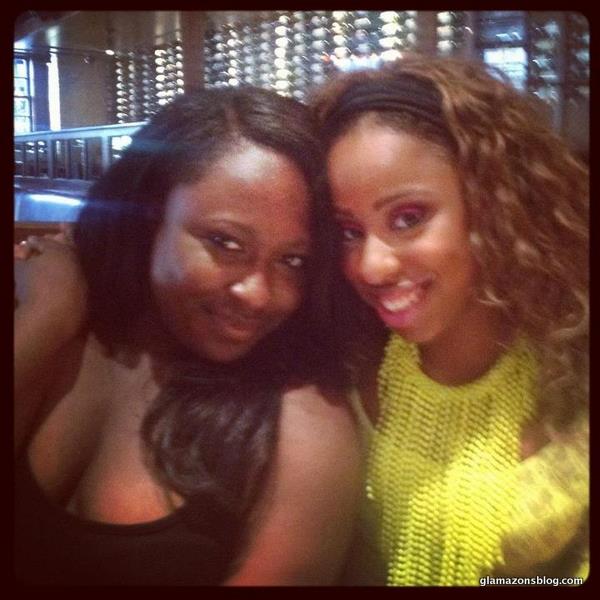 My beautiful friend Sandrine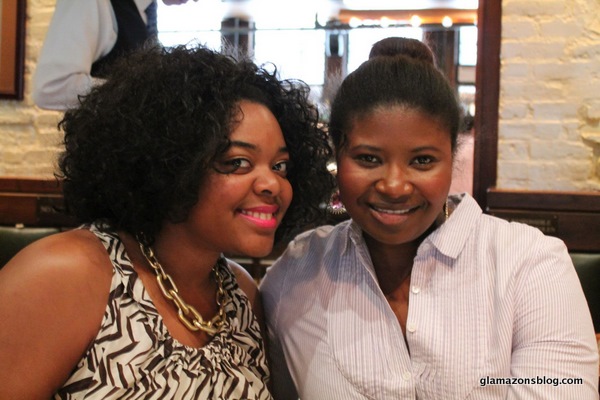 My phenomenal blogger buddies Love Brown Sugar and Glamazon Diaries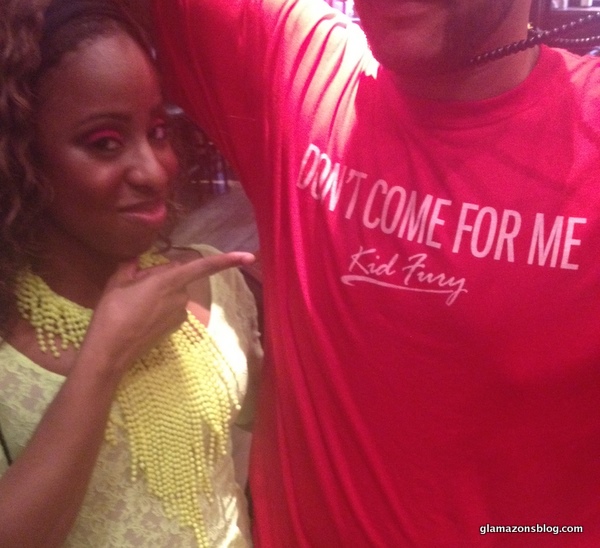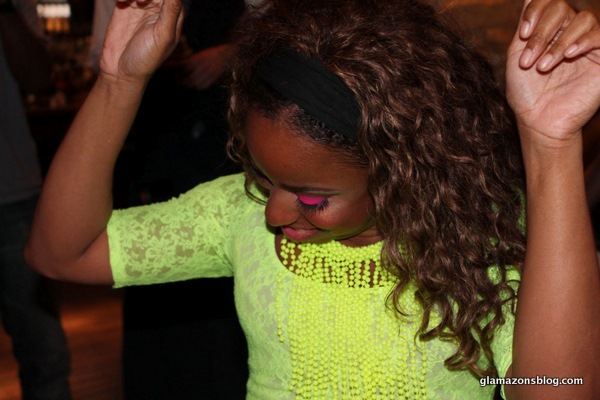 Fun times!
Kisses,
Glamazon Jessica
View Related Posts:
[fbcomments width="600" count="off" num="15"]