Glamazon Guide: How To Wear Head-to-Toe White
Tuesday, May 13, 2014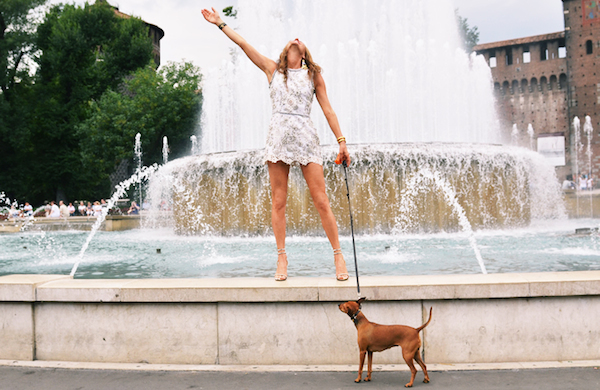 Glamazons,
Is there any ensemble that screams summer more than head-to-toe white? (No…). As gorgeous and sophisticated as the look is, I know people have reservations about wearing all white everything, and the skepticism is warranted.
Not only do you seem to attract every particle of dirt ever made but it can be pretty unforgiving and unflattering if you're not careful. Fortunately, we have plenty of tips to avoid these pitfalls alongside glamspiration from some of our fave bloggers who nail the look effortlessly. With Memorial Day right around the corner, we're showing you how to welcome this summer staple with open arms! Read on.
1. Mix Up Different Textures.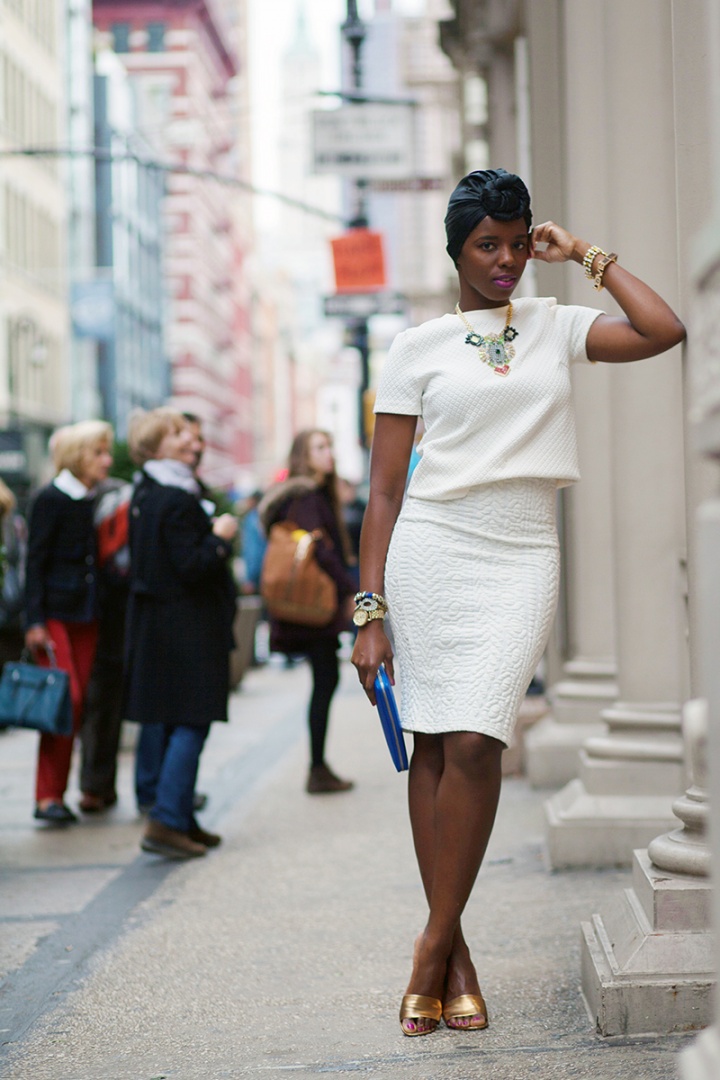 A textured tee and jacquard skirt offset each other nicely as shown by Joy Loves Fashion.
By mixing up textures, you can avoid looking like a lost bride, nurse or church usher. The different fabrications (silk, lace, cotton or chiffon, for example) will keep you from looking too uniform and will help create dimension and interest. Pairing a skirt with a thick fabric with a lightweight silk top, for example, will help you achieve the perfect balance.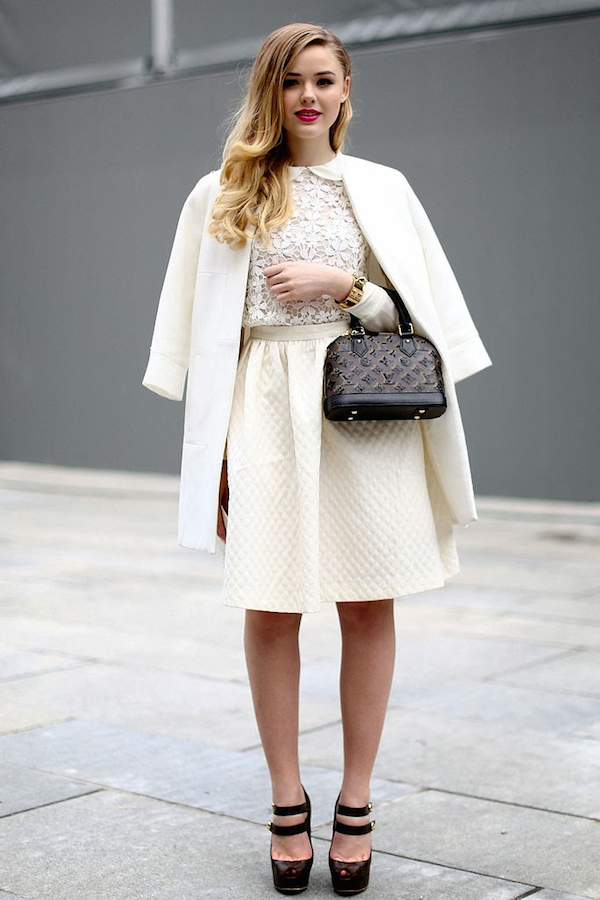 Uptown Reverie paired a lace top with a quilted skirt for a stylish all white look.
2. Stay Away From Clingy Pieces.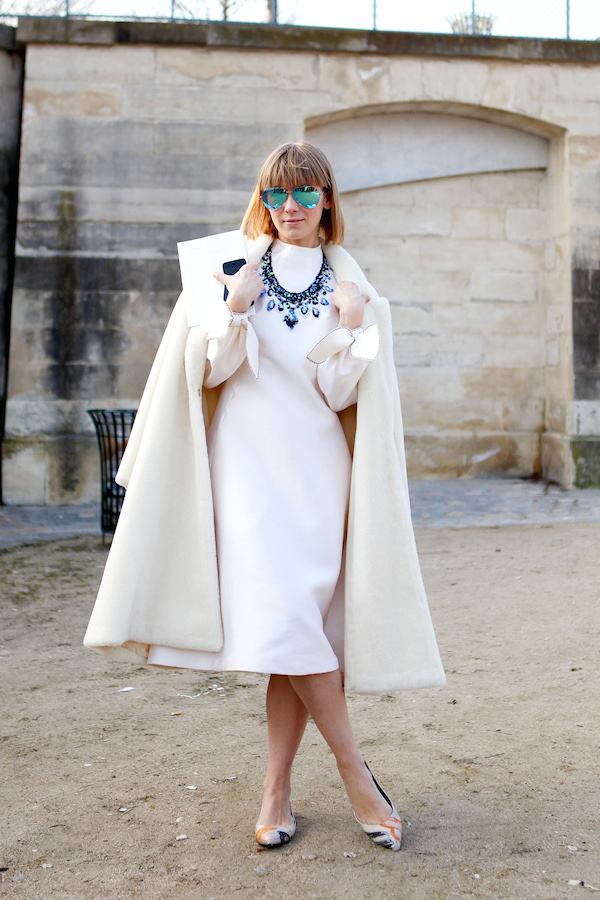 White can be unforgiving so go for pieces that flare out or grace (rather than cling) to your curves for a flattering look. Not into the whimsical look? Go for structured pieces that slightly billow away from your frame while still appearing tailored.
3. Go For Off-White Shades.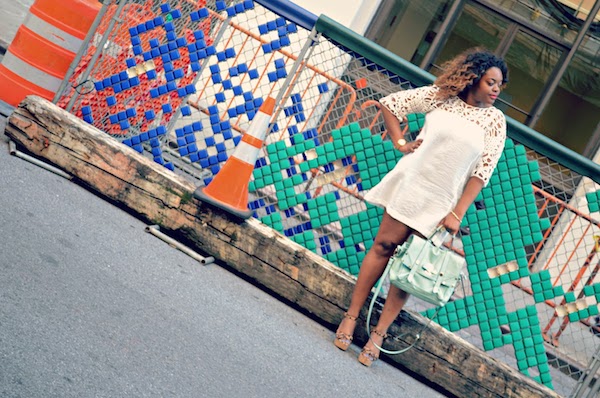 LoveBrownSugar looks stunning in an off-white lace number.
Not into stark white? Cream and ivory give off the same soft vibe and doesn't wash you out nearly as much. Take note of your skin tone and find a shade that complements it.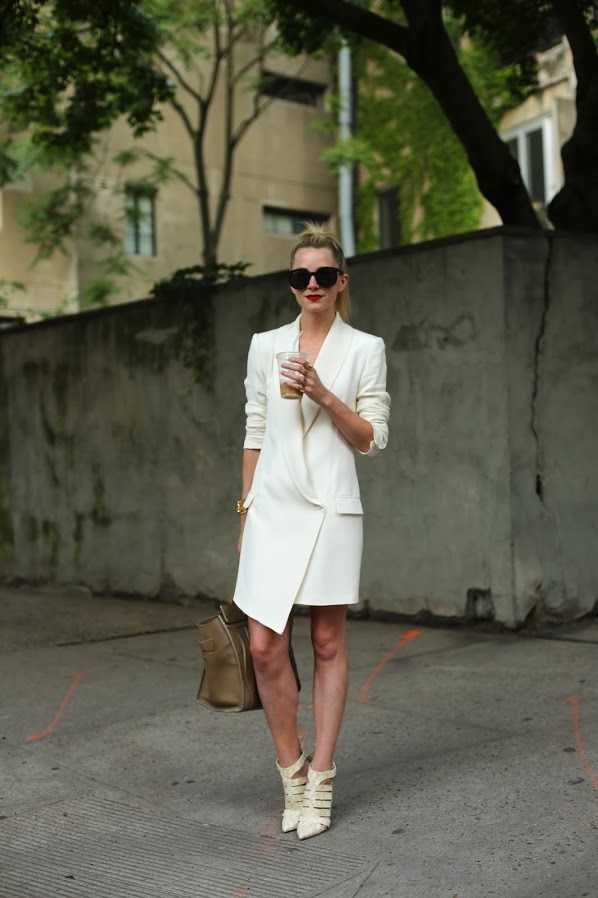 In this shot, spotted on Blaire Eadie, the different shades of cream and off-white are subtle yet elegant.
4. Accessorize freely.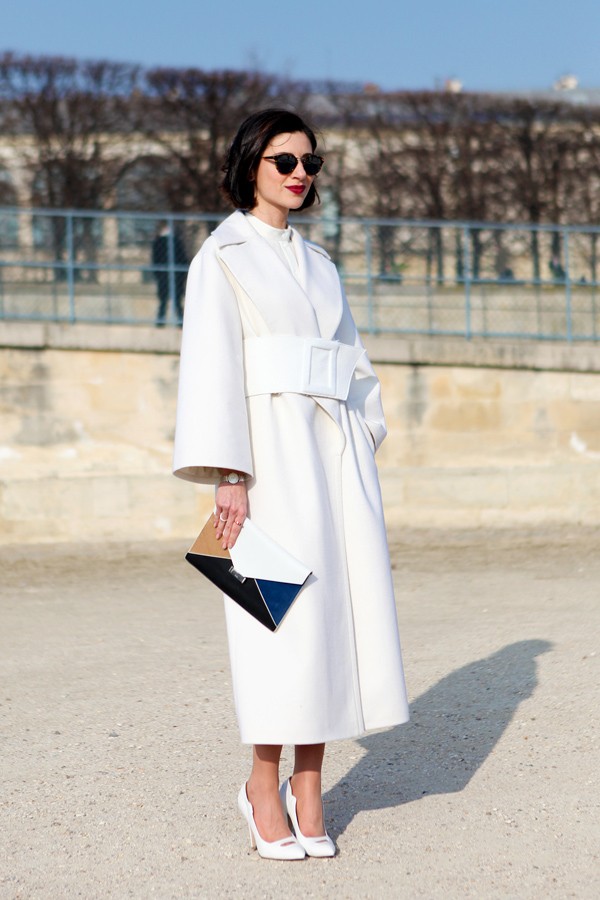 Bold accessories help break the look up so it doesn't appear too static. Don't overdo it but throw on a pair of cool sunglasses, a colorful bag, a fun belt or a statement necklace for a pop of color against all that white.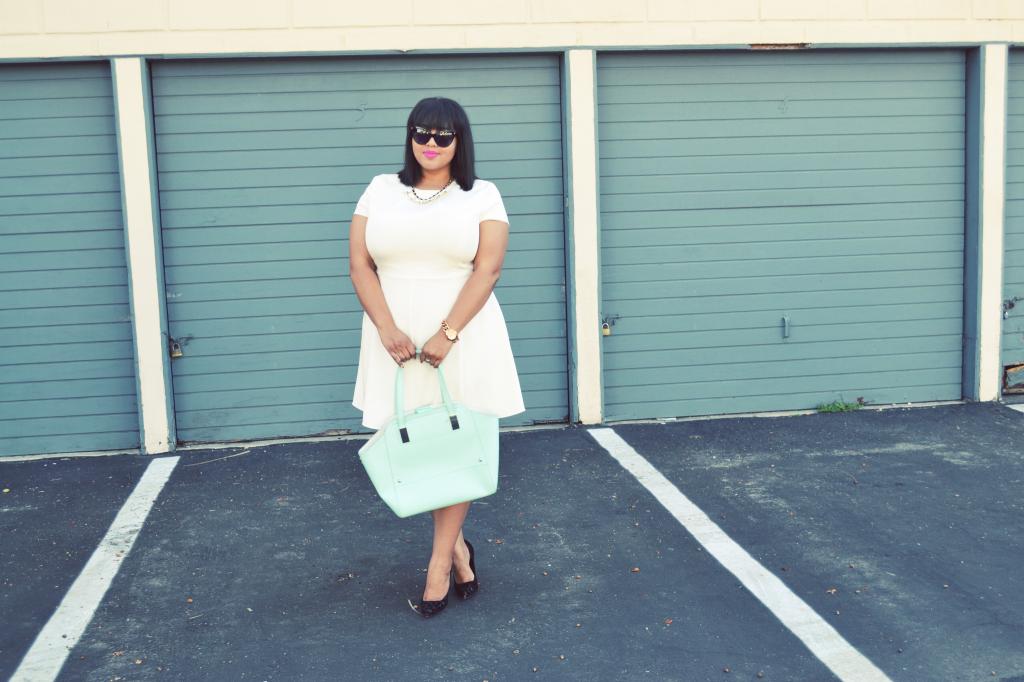 Gabi Fresh went for a pop of color with a mint handbag and bright pink lippie.
5. Wear Nude or Black Undergarments.
The only thing worse than VPL (visible panty line) is noticeable undergarments! Since white clothes add transparency, be sure to wear nude or dark undergarments so they aren't visible underneath your white.
Get even more glamspiration from these celebrities: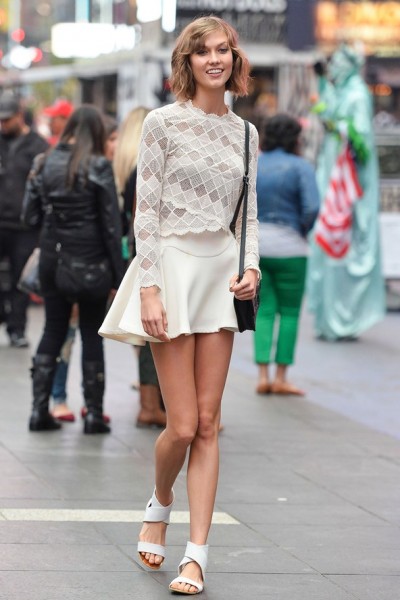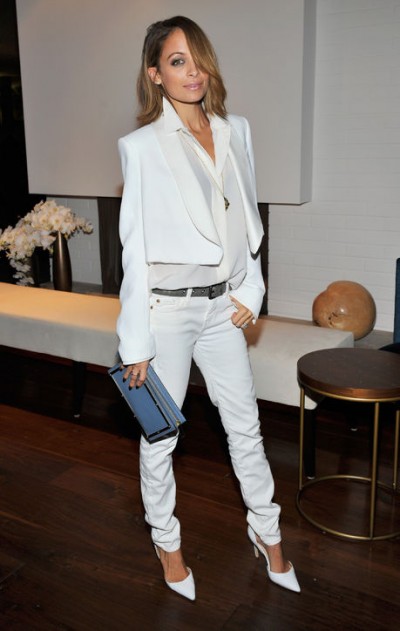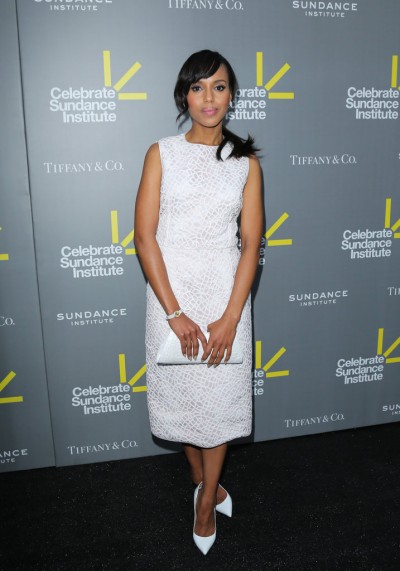 Would you try your hand at this look, Glamazons? Share your thoughts in the comments.
Keeping It Fashionable,
Glamazon Briea
View Related Posts:
[fbcomments width="600" count="off" num="15"]