Glamazon Guide: Tips For Picking The Right Shade of Orange Lipstick!
Friday, May 23, 2014
Hey Glamazons!
One of my go-to colors this season has been orange lipstick. Not only does the right citrus hue add the perfect pop of color to your look but it's very fresh and fashion-forward.
One of the hard parts of rocking a bold orange lip is finding the shade that's right for you. Worry no more, lovelies! We've compiled our top tips for finding your perfect orange lipstick hue.
Get into it: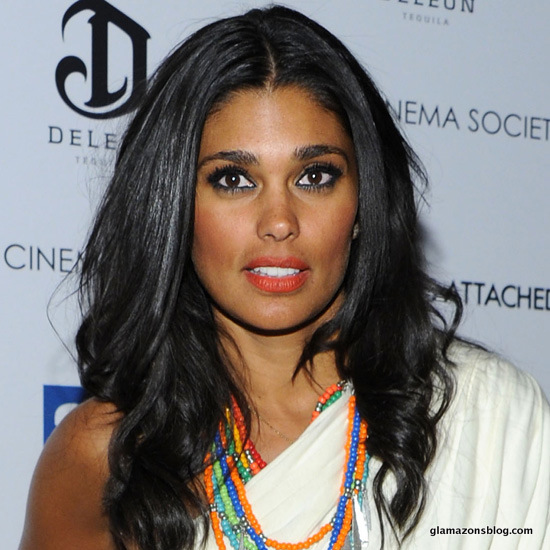 Make sure the color you pick accentuates your complexion.
For darker skin, go for bold tangerine hues and shades with blue undertone. If you have fair skin go for peachy, coral colors.
Keep your eye makeup simple.
Orange lips can be pretty eye-catching so there's no need to go overboard with your eyeshadow and blush selections. Keep it simple. You want to draw stares but the good kind! LOL.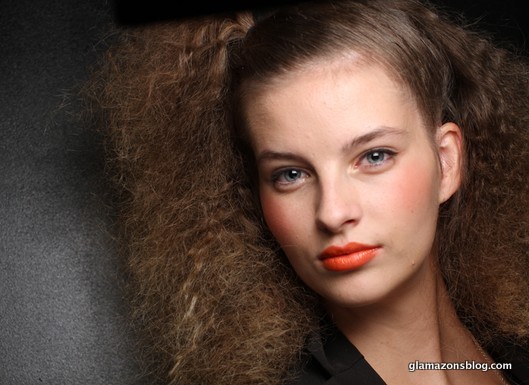 Go matte for a high-fashion effect
Maybe I'm a little biased because I live for a matte lipstick shade but I always feel like you look bold yet understated and chic with a matte lip shade. Just look at how chic this model from a Marc Jacobs runway looks donning the look!
Don't be afraid to contrast
Jessica Alba showed just how gorg an orange lip looks on the red carpet this year at the Golden Globes when she rocked a bold matte hue that contrasted her peach gown. Don't be afraid to go bold with your lip color even if your outfit isn't understated.
You May Also Like: The 5 Hottest Lip Colors for Summer
Orange you glad you read this article and got these glam beauty tips? (I know! It's corny, but I couldn't help myself!)
After reading my tips, Glamazon Jessica decided to give an orange lippie a spin.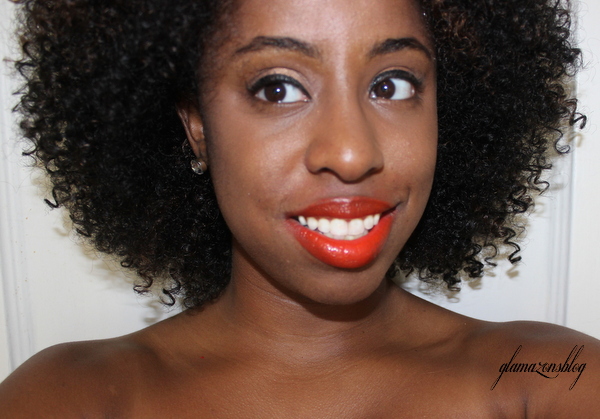 Here she layered Iman Cosmetics Moisturizing Lip Gloss in 'Hot' (bright orange) over MAC Cosmetics 'Odyssey,' a rosy purple.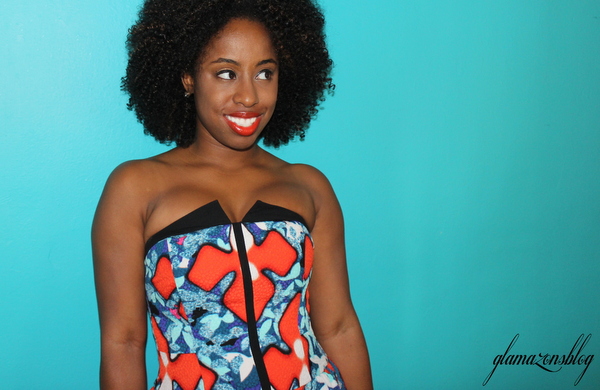 She layered the two to tone down the brightness of the orange: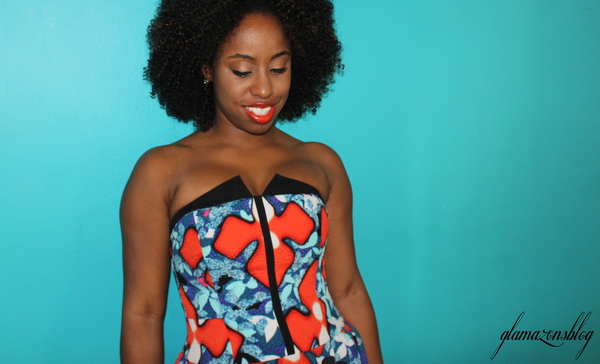 But you can totally wear it alone and go for the bold. Here's the color swatched by itself: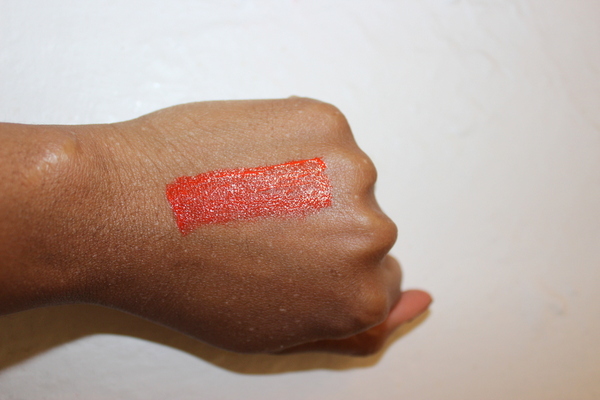 Do you like? Pick it up here.
You May Also Like: I Need This To Survive: Iman Cosmetics Lippies Spotted in "About Last Night"
And shop a few of our faves below:
–
[show_shopthepost_widget id="68812″]
–
Are you into orange lipstick? Show us! We're teaming up with blogger boos Lexi of Lexi With The Curls and Christina of LoveBrownSugar to pay homage to orange lipstick for #FabFriday. Get the deets below!
Happy linking! Can't wait to see all your pretty orange lippies.
Ciao Bellas,
Glamazon Margo
View Related Posts:
[fbcomments width="600" count="off" num="15"]