Glamazon Jessica is Featured in InStyle Magazine
Monday, June 24, 2013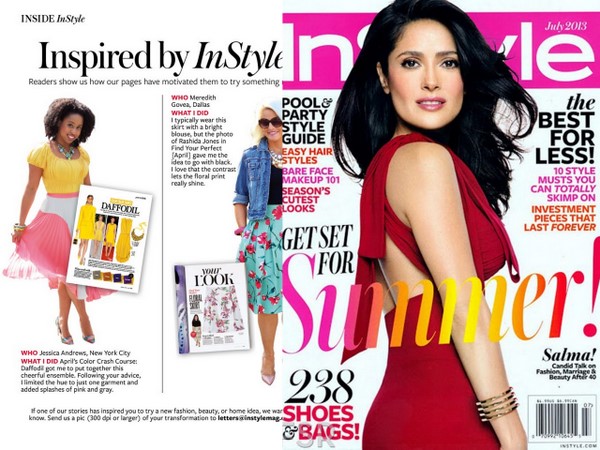 Glamazons,
Style blogging is kind of hard. I know it looks easy (getting dressed up, posing for pictures, describing your outfit in posts — sounds like a dream) but you're essentially running a business where you're a stylist, model, photo editor, publicist, writer, agent and integrated marketing exec all at once. It can be a lot of work!
I've been blessed with many opportunities and I've met a ton of beautiful readers through Glamazons Blog, but sometimes, it gets downright overwhelming. Two weeks ago, I was feeling the pressure of it all. So much work, sacrifice and effort, and I wasn't getting the return on investment I wanted.
The truth is I'm pretty insatiable and really felt like I needed more press, more opportunities, more exposure, more this, more that. And then, just when I was contemplating putting it all aside for a 9-5, I got a tweet from a reader that I was featured in InStyle Magazine.
—
Let's go back to January of this year. I learned then that InStyle Magazine was featuring readers' outfits in their pages, and the editors had an affinity for bloggers. I thought it was the perfect opportunity to get press and help to build this blog's presence in a popular mainstream magazine. I eagerly sent a couple outfit pictures over to be included, and didn't hear back. UGH.
A couple of months later, someone at InStyle reached out to me and said they loved this look.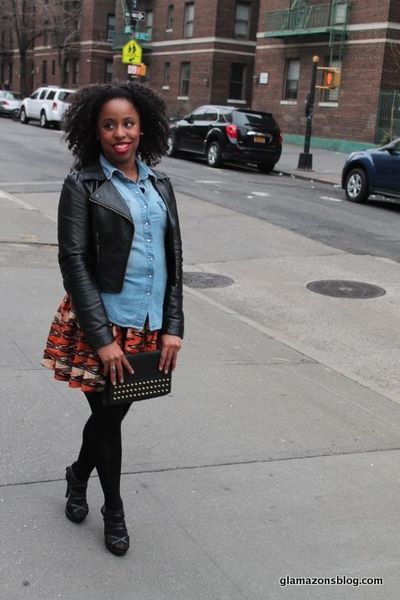 Finally, this was my chance!
But they needed an image with a higher resolution, and I didn't have one. My friend photographed me with her camera which only produces low-res shots. It was a letdown.
After that short correspondence, I continued to send pictures but no one was responding. Back to square one. Time passed and eventually, I figured it was a lost cause and stopped sending.
—
If working in this business has taught me anything, it's that "No" is never the final answer. Besides talent, passion and good old hard work, you have to be persistent — almost to the point of being delusional. So what someone turned you down a million times? All you need is one 'Yes' to move forward. The people who get that "Yes" are the ones who never stop pushing, no matter how crazy or illogical they may seem.
I learned that lesson when I spent 8 years applying to MTV and finally started writing for them two years ago (!!!!). Or when I pitched The New York Times dozens of stories, all rejected, and unexpectedly made it in the paper for New York Fashion Week coverage last September. But somewhere along the way, I had lost that relentless, unwavering sense of determination. I allowed frustration and doubt to creep in, and it was having a crippling effect on me. I started re-evaluating blogging full-time and freelance writing. I was officially tired of hearing 'No.'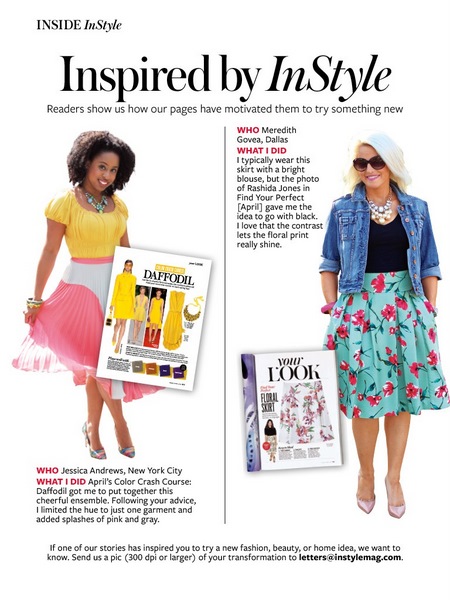 I was having a pretty rough week when I got that tweet that I was featured in InStyle Magazine. It's a small feature, but it changed everything. It was a wakeup call for me because by the time I was learned I made it in the magazine — the goal I had been working toward for months — I had already given up on it.
I immediately realized the error in my attitude.
Who knows what opportunity I could be passing up by not holding on just a little bit longer?
Glamazons, if you're working toward a goal that feels impossible to achieve, my advice to you is to keep at it. No matter how many letdowns, false starts or "No's" you hear during your pursuit, don't walk away from it. You never when your breakthrough is going to come.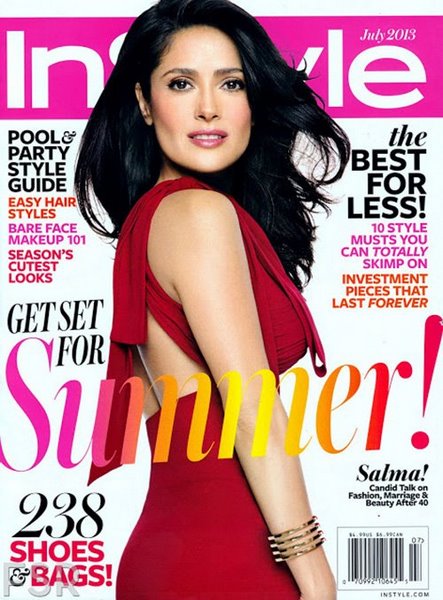 So with that, I'm happy to announce I'm in the July issue of InStyle Magazine (with Salma Hayek on the cover). And I'm feeling more determined than ever to reach my goals.
Thanks for all your support, and thanks to the people who tweeted me about the issue!
Kisses,
Glamazon Jessica 
View Related Posts:
[fbcomments width="600" count="off" num="15"]