Beauty Review: Rihanna's 'RiRi Woo' for MAC PLUS RiRi Woo vs. Ruby Woo
Tuesday, May 14, 2013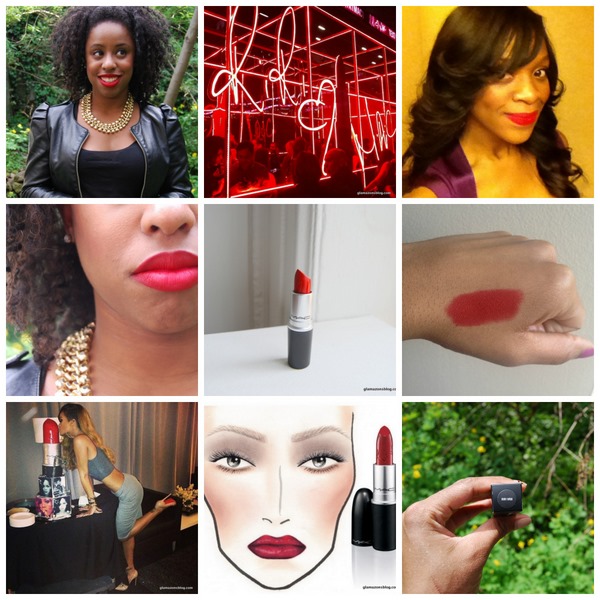 Glamazons,
It's official: Rihanna's RiRi Woo lipstick for MAC Cosmetics has taken over this blog! Glamazon Jessica and Margo both got their hands on the popular lippie and fell in love for different reasons. Check the reviews below:
Glamazon Margo: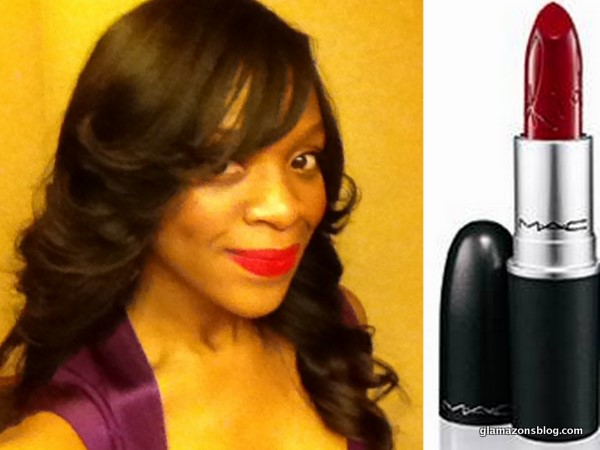 I'm blowing red kisses like crazy and I don't plan on stopping anytime soon, and  it's all because I'm in complete beauty love with Rihanna's RiRi Woo limited-edition lipstick for MAC Cosmetics.
I ordered the lipstick on Friday (It sold out in just three hours!), got confirmation that it was shipped on Saturday and received the infamous little black shipping box from MAC on Monday! I was ecstatic! I ran upstairs, dashed into my bathroom and tried it on. And… that's when I literally screamed with all kinds of giddy joy!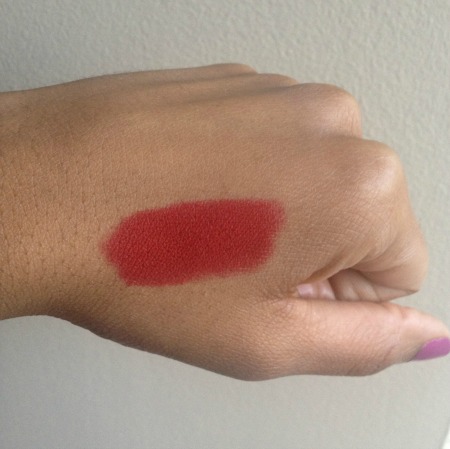 I felt all-kinds-of-pretty at first swipe with this lippie. My favorite aspect is the retro look feel of the product. It's definitely the epitome of a matte (Make sure you exfoliate and prime your lips before application!) and the color has a vibrant almost effervescent bright red glow to it. It just shocked me how bold and pretty it was.
I'm definitely a red lipstick kinda girl, but I'm usually more drawn to dark matte hues with blue undertones (which is why I never purchased MAC's Ruby Woo…I'm sure the beauty gods are shocked by this revelation!), but I loved how RiRi Woo looked on Rihanna in her Instagram pics, so I decided to go for it! I'm so glad that I did!
–
Glamazon Jessica: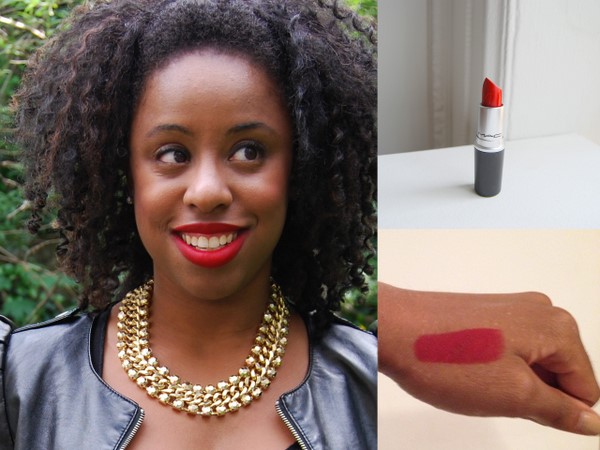 I have to admit, Glamazons, I was a teeny bit skeptical when I heard about RiRi Woo. Don't get me wrong, I love Rihanna, and think her beauty moments slay like no other. And I'm a bonafied MAC Cosmetics girl through and through. But since she said she was inspired by Ruby Woo, I wondered how different her lipstick would be from the cult classic.
Unlike Glamazon Margo, Ruby Woo is a staple in my makeup bag. It was the first red lippie I tried and actually loved. I totally believe the hype that Ruby Woo works with every skin tone and I wore mine out! Would the two be so similar that I didn't need to have both?!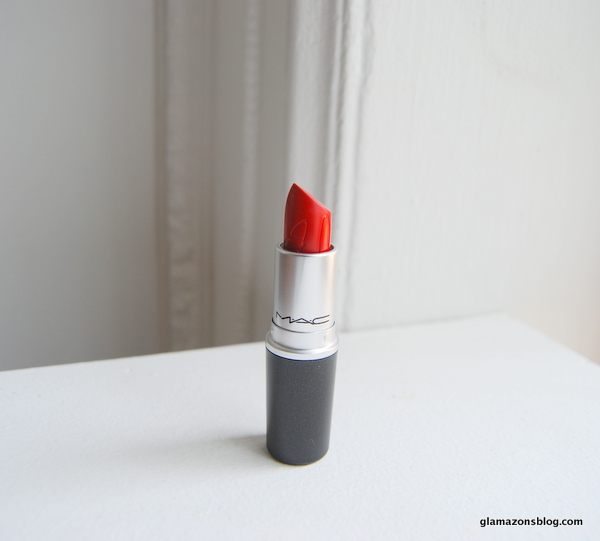 –
Fortunately, I was gifted the new lipstick at
Rihanna's concert
courtesy of
Motions Hair
(where fans applied samples in the mirrors at the pop-up shop in
Barclays Center
):

–
Rihanna playing around with a blowup of RiRi Woo backstage at her concert at Barclays Center.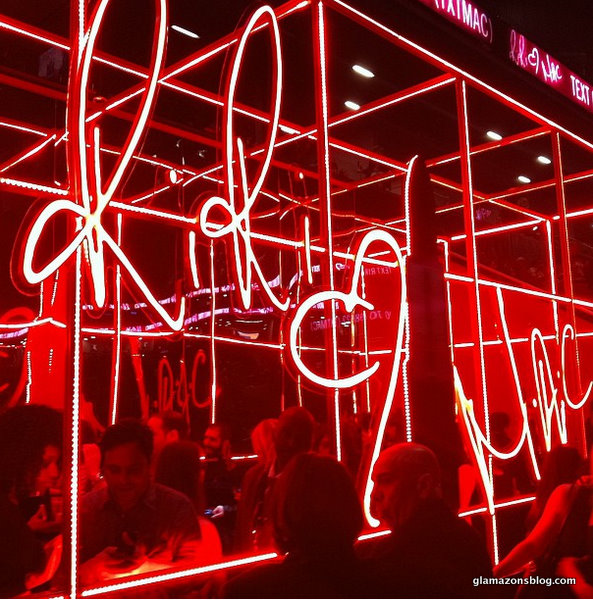 –
The RiRi Woo pop-up shop at the concert where shoppers tried samples on in the mirror.
I finally got the chance to compare the two for myself.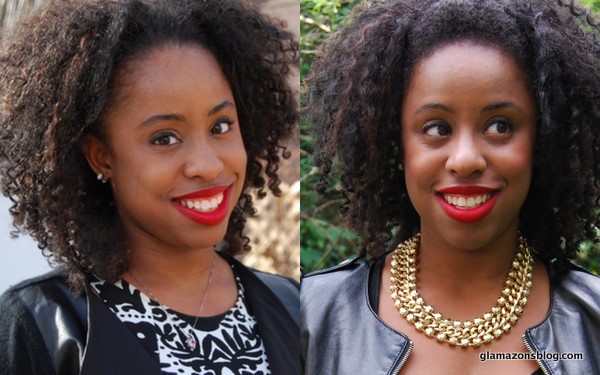 –
I learned that
 Ruby Woo
 (worn on the left)
is more orange than 
RiRi
Woo 
(on the right).
Riri Woo 
has more of a blue undertone. There's also a clear difference in the darkness of the color when you compare the two.
I actually like the darker, more blue RiRi Woo with my skintone better (Glamazon Margo is right about blue undertones being completely amazing!). The bold color really pops against my skin: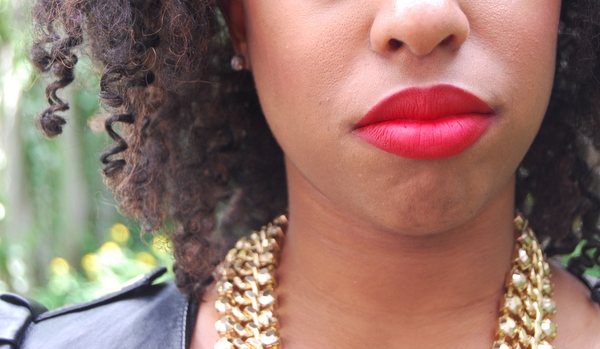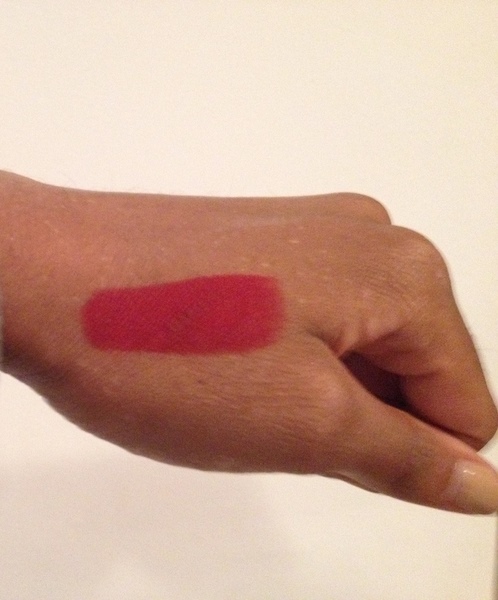 –
The similarities? Both have a matte finish (that stays in place but can be drying when you wear it all day) and both are highly pigmented, which I love!
Were you lucky enough to get your hands on the sold-out RiRi Woo? Tell us what you think about it in the comments. It will be on sale again in June (sign up here for updates) and a few may pop up in select MAC Cosmetics stores even sooner!
Kisses,
Glamazon Jessica & Glamazon Margo
View Related Posts:
[fbcomments width="600" count="off" num="15"]