What I Wore: American Apparel Skirt, Versace for H&M Scarf, Michael Kors Case, Madewell Sunglasses
Friday, July 20, 2012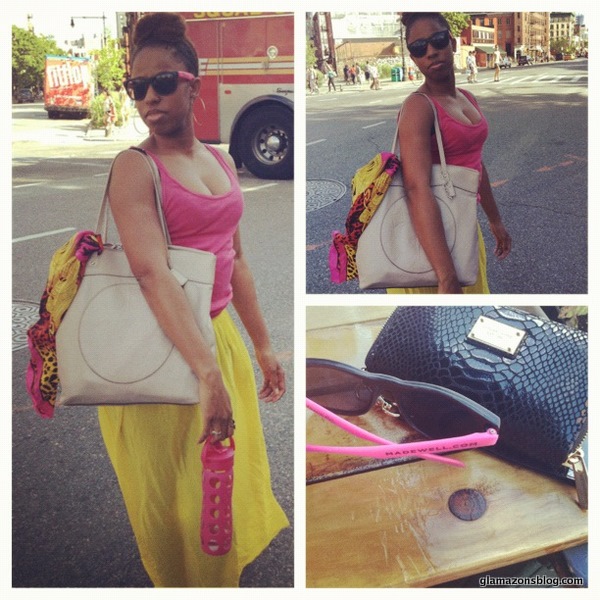 Glamazons,
It's been awhile. I've missed you! In the past couple of weeks or so, I've traveled to New Orleans, Los Angeles and Jamaica (cray!) and have plenty of stories to share. But before my trip, I met up with my amazing friend Sandrine over brunch and decided to do a bit of colorblocking.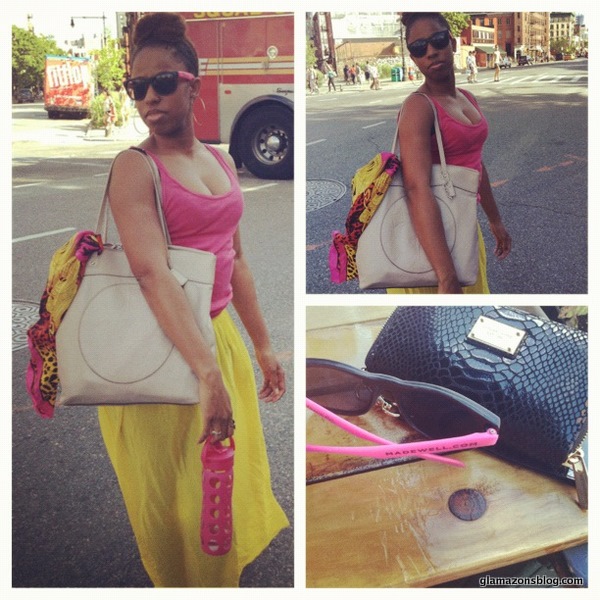 I paired a hot pink tank, umm, borrowed from my sister with a yellow maxi skirt from American Apparel. The skirt is a tad sheer so I wore nude knee shorts underneath.
I brought the look together with my beloved Versace for H&M scarf, wrapped over my new natural Coach tote which holds everything that ever mattered to me.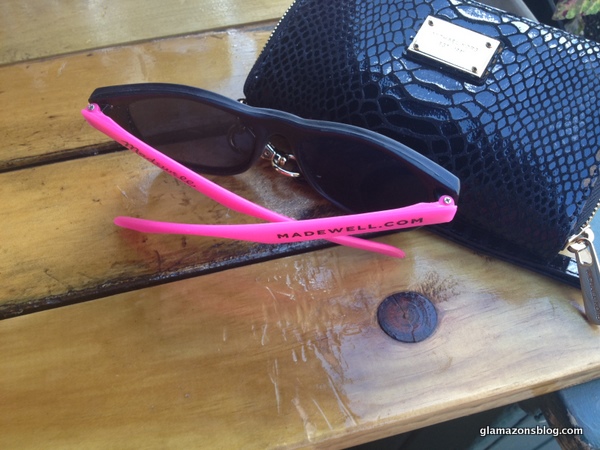 Finally, I accessorized with a Michael Kors textured iPhone case (big enough to hold my iPhone and blackberry. Yes, I have both. Technology-obsessed!) and Madewell sunglasses with cool pink arms.
And I can't go anywhere without my pink glass bottle of water, especially in these New York City heat waves. Ugh.
So there you have it: a fun, easy, breezy summer look perfect for brunch and wherever the day takes you! Are you doing any colorblocking this season, Glamazons? What colors?! Tell me in the comments.
Thanks Sand for the pictures!
Kisses,
Glamazon Jessica
View Related Posts: