A Day in The Life: Hawaiian Tropic 'Things We Love' Summer Cruise!
Friday, May 25, 2012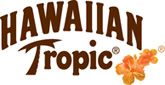 Glamazons,
Though Memorial Day weekend officially starts today, I celebrated the beginning of summer earlier this week. I spent an evening sailing the beautiful Hudson river courtesy of Hawaiian Tropic and Glam Media.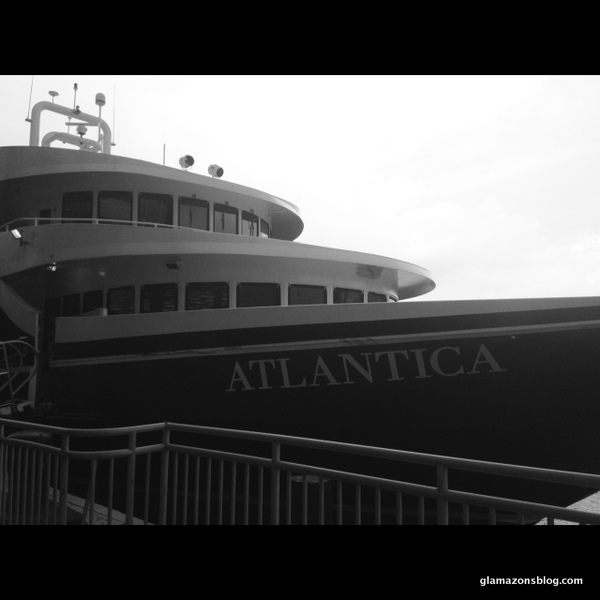 A fashionable group of bloggers including John Simon Daily, Glamazon Diaries, What's Haute and Temple of Glam descended upon The Atlantica boat to mingle, enjoy cocktails and celebrate the launch of Hawaiian Tropic Silk Hydration lotion sunscreen. Isn't the cabin just beautiful?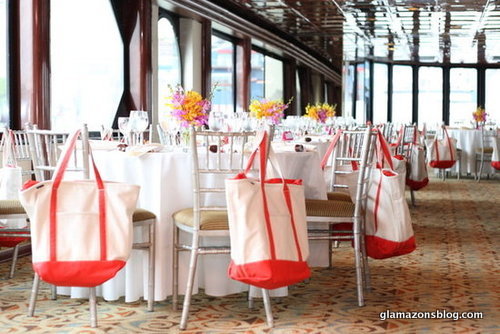 Check out our awesome table below: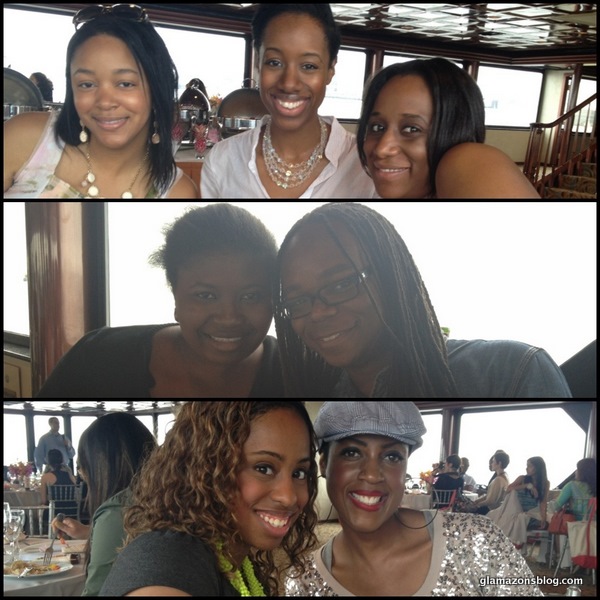 So a bit of back info: I recently (like six months ago) became obsessed with caring for and protecting my skin when I realized that aging (and my frequent trips to the beach) might turn me into Magda, that leathery-skinned woman from "There's Something About Mary," if I'm not careful.
Since then, I've been paying a ton of attention to my skin (exercising, eating right and drinking loads of water) and one of the best things you can do for your skin is wear sunscreen…like, everyday.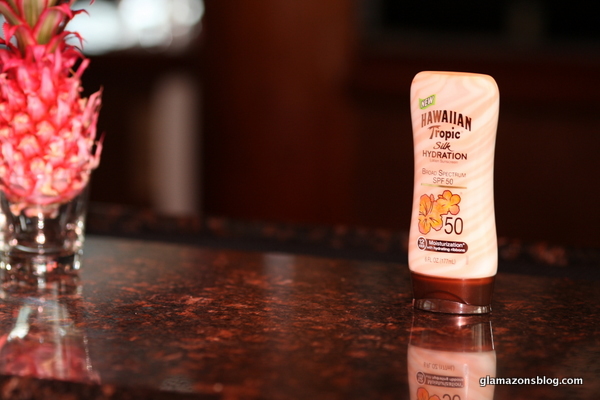 OK, so this is where Hawaiian Tropic Silk Hydration Lotion Sunscreen comes in…because who wants to apply sunscreen everyday if it will be sticky and thick?!
Glamazons, the Hawaiian Tropic Silk Hydration lotion sunscreen blew me away because it feels as silky and smooth as your favorite lotion.
Seriously, the PR girls had to convince me there's SPF in it and there is: it comes in SPF levels of 12, 30 and 50 and it provides UVA and UVB protection. It also doesn't leave that icky, greasy feeling like every other sunscreen does.
And the smell! It contains ribbons infused with shea butter and silk protein and smells as good as it feels. It's totally now a mainstay in my carry-all bag. (I've lathered up everyday since the cruise and my skin stays moisturized! It promises to provide 12 hour moisturization and take it from me, it delivers).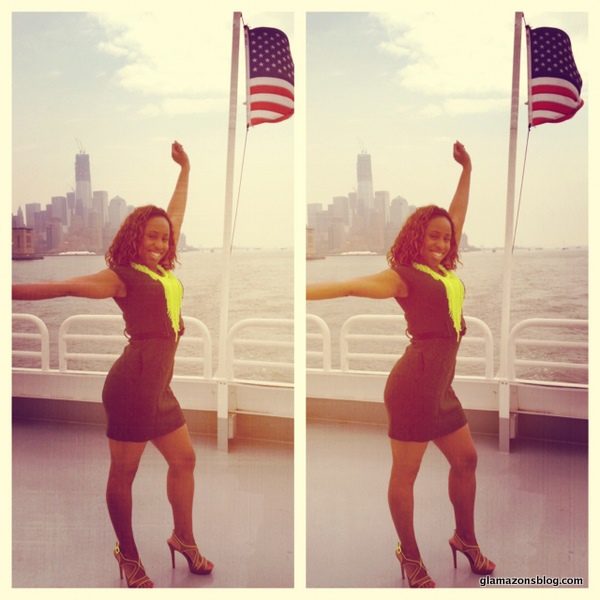 So in addition to gushing over the Hawaiian Tropic Silk Hydration Lotion Sunscreen, we enjoyed a delish meal and ice cream sandwiches for dessert, took pictures in front of the New York skyline (above!) and scored the gift bag of a lifetime (in a gorg Land's End bag I'm bringing to the beach by the way!).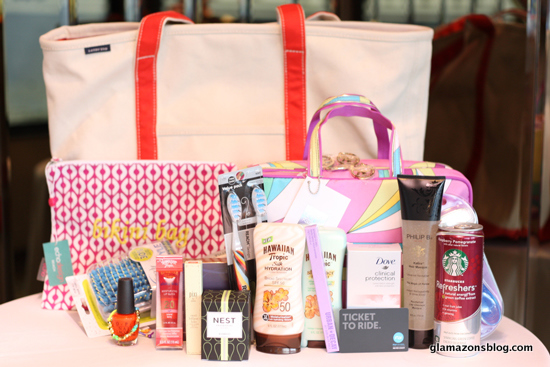 In no particular order, we walked away with: Hawaiian Tropic Shimmer Effect Coconut Papaya After Sun Lotion, which gives me that natural shine I crave during the summer months, Tarte Amazon Bronze, Nivea cream pots, comfy Sanuk flip flop sandals and nail polishes from OPI. And so much more! There were so many 'things I loved' in the bag which was coincidentally the theme of the cruise.
Shop some of our fab gift bag finds here:
One of my favorite parts of the evening was running into the glamazing Glamazon Channing who posed for a pic:
She is everything. I love that she called me her 'fairy blogmother.' How sweet!
P to the S – for the event, I wore my neon H&M necklace from this post with a gray sheath dress from Express (the darker color definitely made the neon pop!) and these glamaze nude Aldo pumps that boast neon lining. Fun, right?
I am also trying to do more video and filmed a quick clip gushing about Hawaiian Tropic Silk Hydration Lotion sunscreen. Stay tuned for the vid on Hawaiian Tropic's Facebook page (plus I'll add it here).
In short, I couldn't think of a better way to start summer! Plus I've used my Hawaiian Tropic Silk Hydration Lotion Sunscreen everyday since the Summer Sail…and will hopefully use it on the beach THIS weekend if the weather permits (prays to weather Gods).
What are YOUR plans for Memorial Day weekend? Tell us in the comments. Whatever you do, don't forget your sunscreen! Here's to healthy, beautiful sun-kissed skin!
Kisses,
Glamazon Jessica
Disclosure: Compensation was provided by Hawaiian Tropic® Sun Care via Glam Media. The opinions expressed herein are those of the author and are not indicative of the opinions or positions of Hawaiian Tropic.
Hawaiian Tropic is a trademark of Tanning Research Laboratories, LLC.
View Related Posts: