TRY THIS: Benefit Air Patrol BB Creme Eyelid Primer
Wednesday, August 26, 2015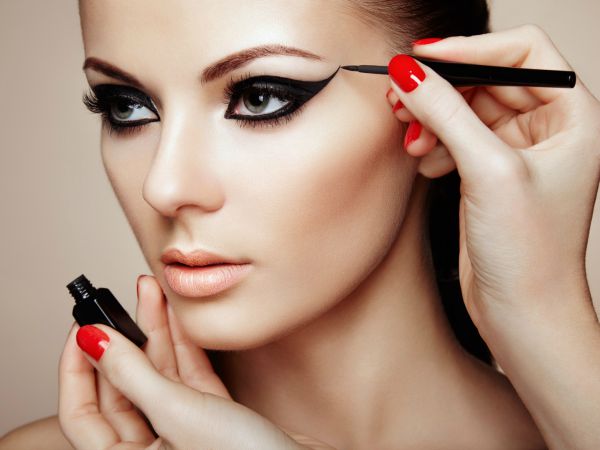 Hey Glamazons! Raise your hand if you use eye primer! While I'm sure that there are some of you Glamazons out there that do, there are still tons others that may be reading this post and looking confused. For those of you that are, let me tell you, using eye primer will save your eyeshadow wearing life. When it comes to wearing makeup, primer is what's applied first onto the face in order to keep everything you apply on your face longer. It's the easiest trick that makeup artists will easily share with you whenever you ask them how they keep [insert celebrity name here]'s beauty look from sliding all over their face. So, if it's good enough for them, why wouldn't you use it, too?

I've always been a huge primer fan, but I will admit that I never really thought about using eye primer much. I don't really wear eyeshadow as much as I like to now that I'm a mom (hey, I'm lucky that I even took a shower and brushed my teeth, ok?!). So, when I received the new Benefit Air Patrol BB Creme Eyelid Primer in the mail, I didn't pay as much attention to it as I should have. Then, one day I got invited out on a date (YES!) and wanted to look my best. This means a sexy smokey eye would need to be in full effect, so I whipped this out and put it on. Let me just go ahead and tell you, Glamazons, that it's kind of amazing.
It's actually a BB Creme that not only works to keep eye makeup in place, but also contains SPF 20 and EnviroDefend Complex to help guard eyelids against environmental stress. It's also super hydrating and contains a super soft pink applicator tip inspired by the gel foam that's found in mattresses and pillows. It doesn't pull or tug on your eyelids when you apply and I've found that it also works as a great mid-day pick-me-up when I want my eye area to look more awake. So, even if eyeshadow isn't your thing, you can use this and wear it alone daily. It retails for $29 and launches September 1. Will you be trying it out, Glamazons?
xoxo
Glamazon Andrea
View Related Posts:
[fbcomments width="600" count="off" num="15"]