Scandal Fashion Recap: Olivia Pope's Dior Sunglasses, Gucci Gray Coat and Armani Black Suit
Friday, September 26, 2014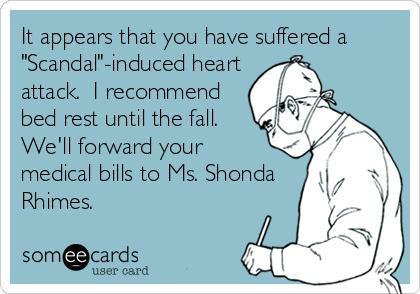 Glamazons,
Shonda Rhimes made my asthma act up last night with Scandal and How To Get Away with Murder. (I missed Grey's Anatomy and got home at like 8:50 just in time for Scandal). I swear I got up and screamed and jumped up and down atleast four times during the two hours I spent in Shondaland. Before we get into how Scandal gave me life abundantly, what did you think about How To Get Away with Murder?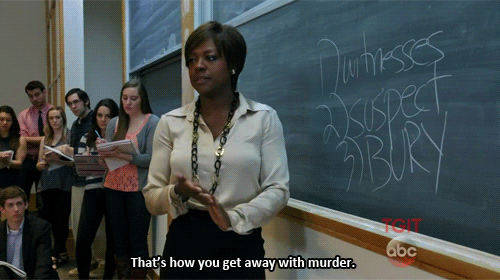 For many reasons, Professor Keating is my hero. She excels in her profession, finds time to teach the youth, has a husband, a boyfriend and a young thing to flirt with when she's bored, a killer wardrobe and an amazing body (I know you saw that waist-to-hip ratio). Like, can we trade lives?
Anyway, this is about Scandal. I realize that along with my desire to give you guys the tea on Olivia Pope's looks (plus options for less!), I really write these posts just so I have a valid reason to watch the show twice. LOL! The premiere was everything.
You May Also Like: That Time I Met Kerry Washington and We Talked Her "Scandal" Clothing Line
I was shocked, sad, angry, touched, proud, scared: basically, I felt all the feelings. There was one overwhelming emotion though: happiness that Olivia has once again hit her sartorial stride after Season 3 (I spoke about my opinion on her Season 3 wardrobe HERE). Get ready to get your life all over again with Episode 401's fashion credits!
Here we go! *WARNING: Spoilers ahead*
Julia Baker luxuriated on an island 100 miles off the coast of Zanzibar with #JakeBae in Dior Exquise sunglasses: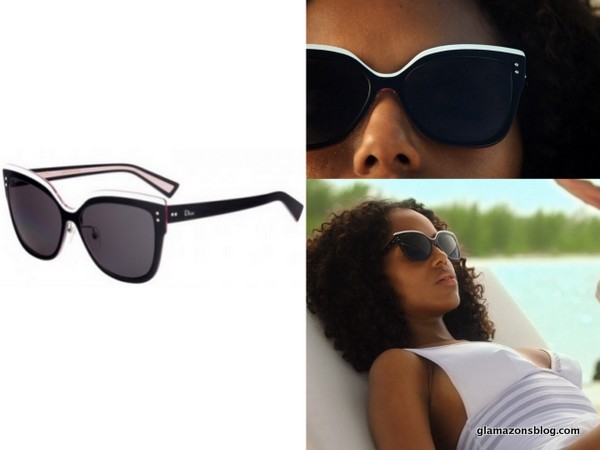 Grab similar pairs here:
–

–
Jules got her fill of sand and sun in a La Perla non-wired swimsuit: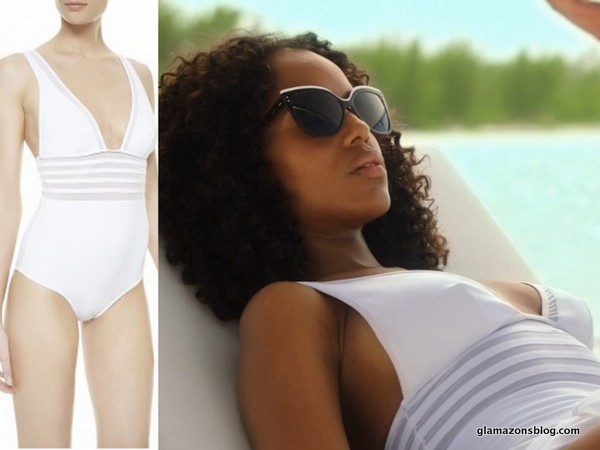 Get the look here:
–

–
She read that bombshell letter from Quinn in a Roberta Freyman Nicola Dress Magik tile print tunic: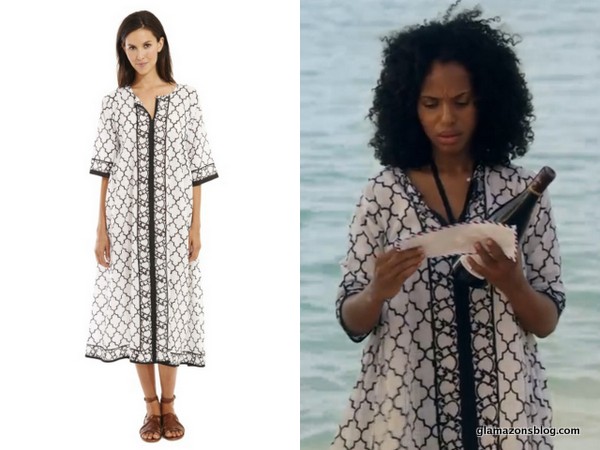 Check out similar tunics:
–

–
Liv made her way back to the OPA offices wearing a Movado 'Concerto' diamond watch: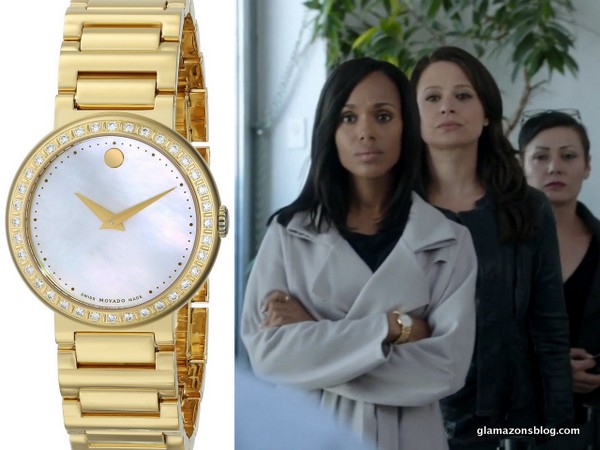 Get her gold watch for less:
–

–
Olivia tried to reunite with Huck wearing a Gucci belted coat: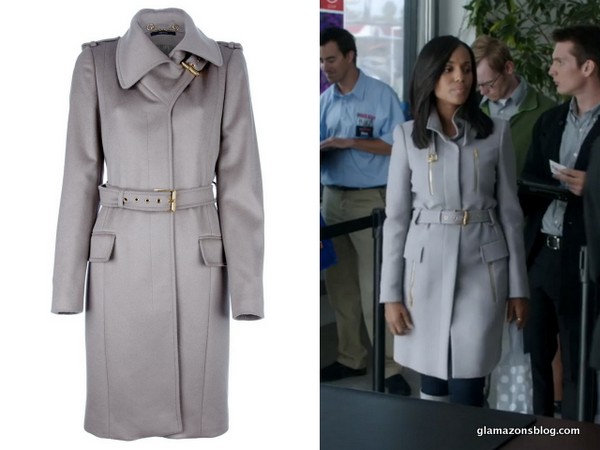 She also wore that coat in Season 2! Snag it for less:
–

–
She got hot and heavy with Jake sporting a Monique Pean ring: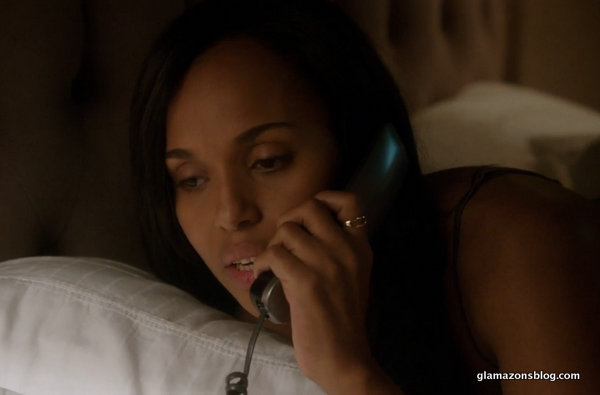 Here are similar rings:
–

–
Olivia Pope uncovered the truth about Senator Benjamin Sterling's attack, wearing a Ralph Lauren Black Label 'Nancy' long cashmere cardigan: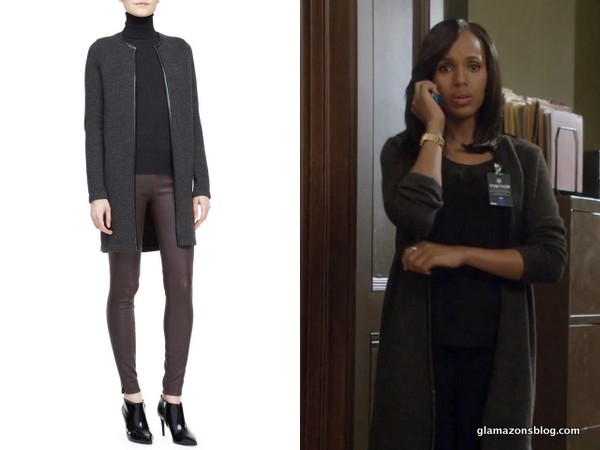 Get her look here:
–

–
Liv buried her dear friend Harrison in an Armani Collezioni one button satin neckline jacket: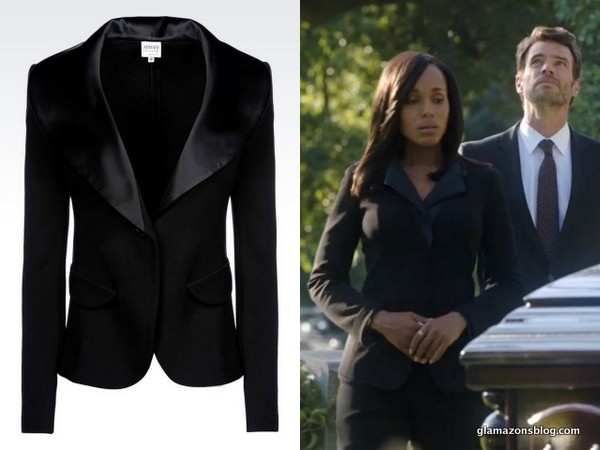 Scoop these for a similar look:
–

–
Livvie strutted past Fitz (!!) in an Escada scalloped-hem topper jacket and pants: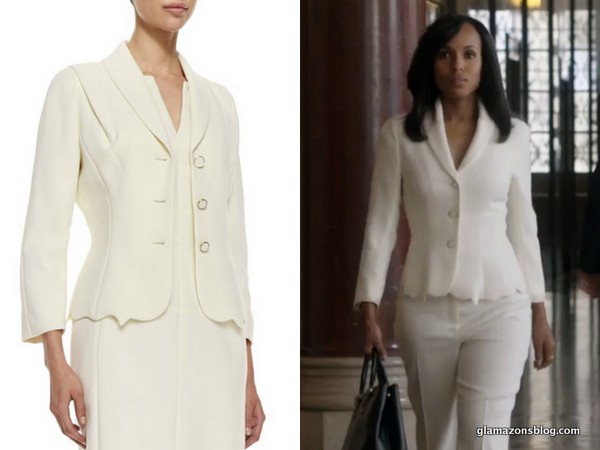 Steal her style here:
–

–
Can we take a moment to reflect on the fact that they just walked by each other like strangers?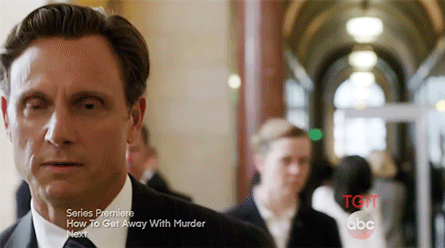 You haven't lived until you've done that with a (present or former) boy toy atleast once. You instinctively go into the Naomi Campbell walk, I swear!
Also, I need to share a few things with you all.
THIS: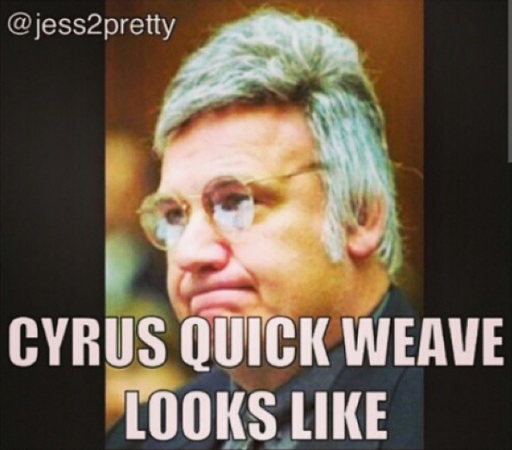 THIS: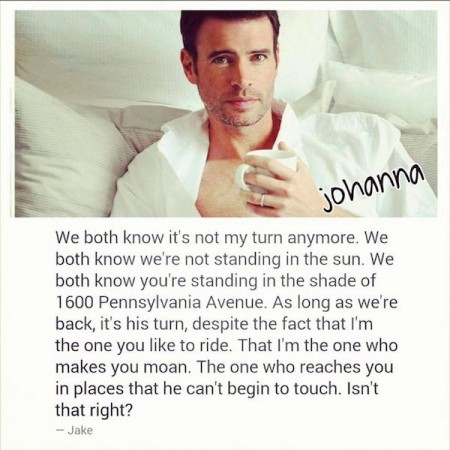 And THIS: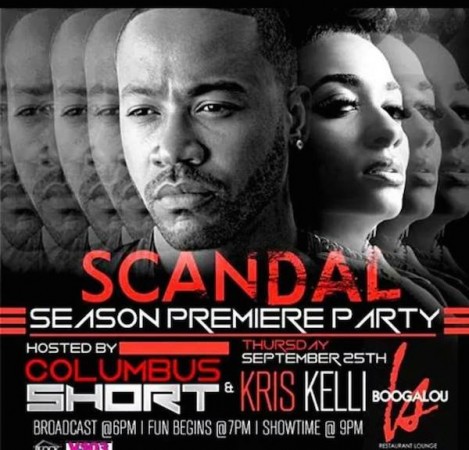 Yep, just going to leave those here.
So what did you think of this episode, Glamazons? And "How To Get Away with Murder"? And the LEWKS Olivia Pope served up on a silver platter? Tell me in the comments!
Kisses,
Glamazon Jessica
View Related Posts:
[fbcomments width="600" count="off" num="15"]