Hairfinity, Biotin or Viviscal: Which Hair Growth Vitamin Should I Try?
Thursday, April 17, 2014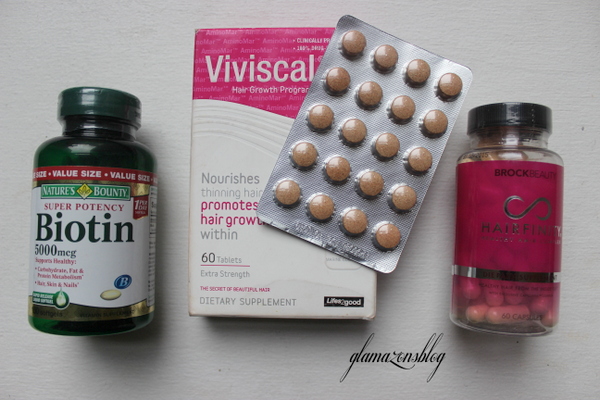 Glamazons,
Did I tell you I recently cut my hair? I had split ends that just had to go and I wanted my 'fro to be a cool shape so the scissors had to come out (via a salon visit, I'm not ready to do it myself just yet!).
I'm obsessed with the shape of my new 'fro but I'd be lying if I said I don't crave big, voluminous hair a la my Glamazon godmother, Diana Ross. To that end, I've been doing protective styles for awhile to grow my hair back to my original length, and maybe even a little longer. And that should work given how fast my hair grew before I cut it off.
You May Also Like: How To Grow Your Hair Out After a Big Chop
Let's look back at a timeline, shall we?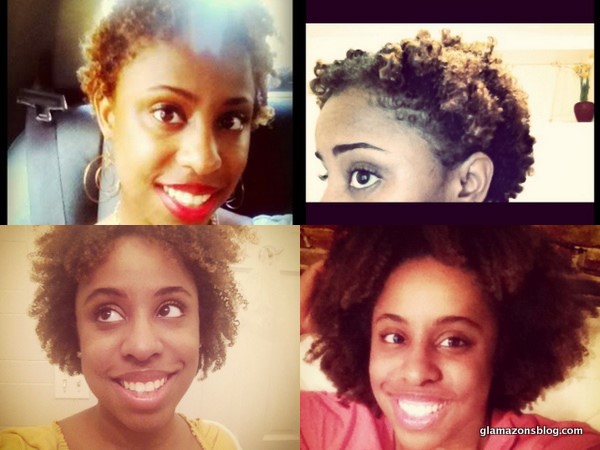 Here I am after my big chop circa 2011: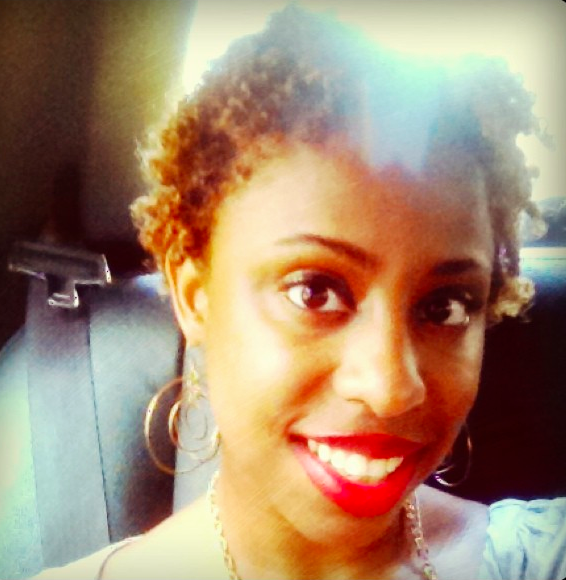 The TWA stage: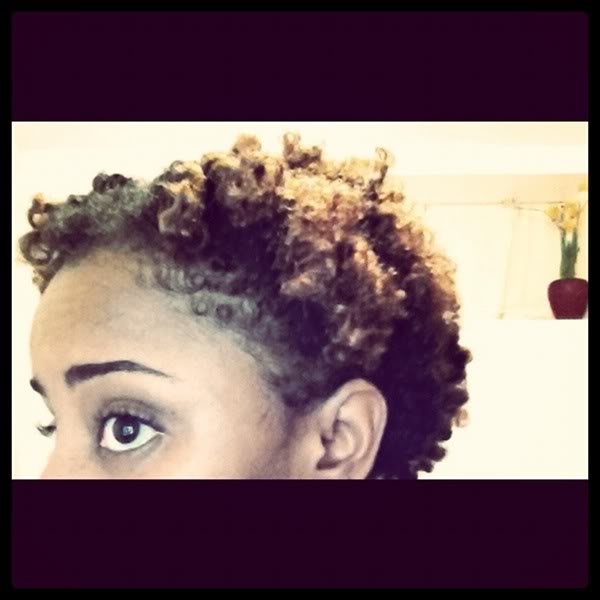 My curly mini 'fro in 2012: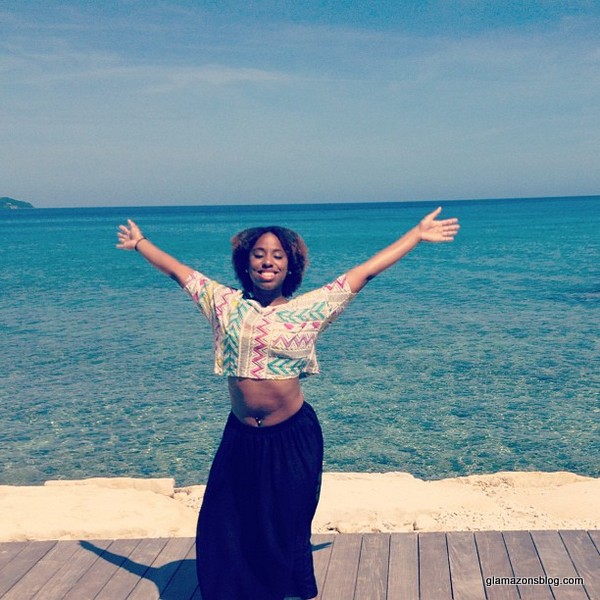 Seeing some length in 2013: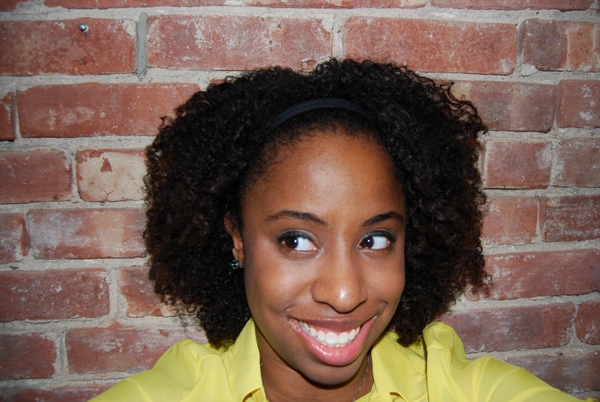 Here's my stretched and medium-sized 'fro in all its glory in 2013 (Mama misses you!):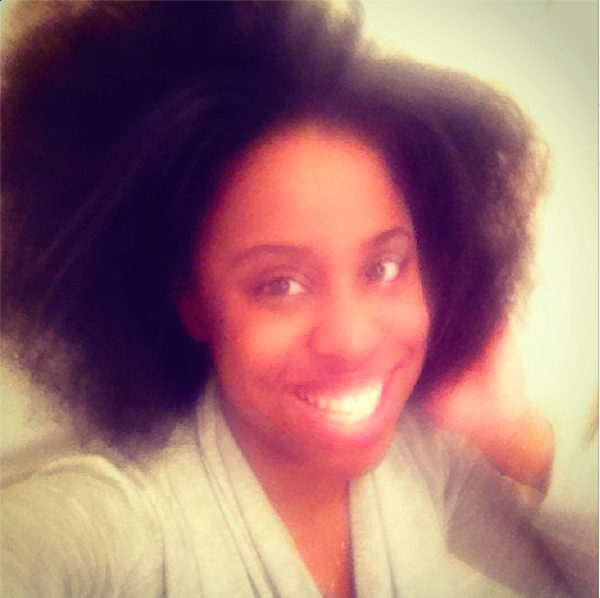 My hair after my cut in 2014: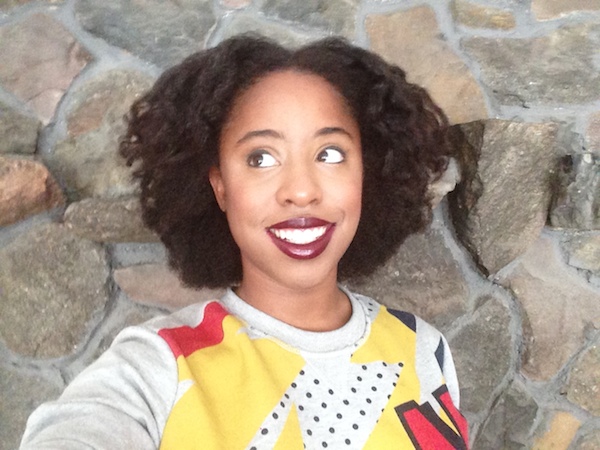 So over brunch, I mentioned my growth plan to my good friends and told them that in an ideal, perfect world my hair would be grown out for summer. This brunch was in early April.
And they were all: get you some hair growth vitamins in your life! As it turns out, one of my friends was using Viviscal (a doctor recommended it to her!) and the other was using Hairfinity. And after some digging, I learned my roommate was using Biotin. Oh, the decisions!
I've heard varying reports of side effects for each which range from trouble sleeping to acne to hair growth everywhere so I'm not sure which one I should take.
Here's a breakdown of three hair growth vitamins I'm considering: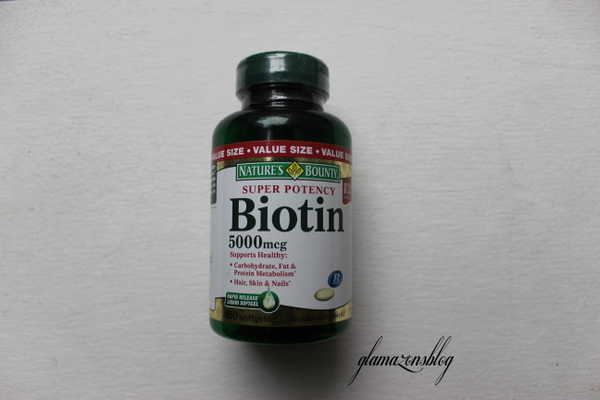 BIOTIN
Biotin, also known as vitamin H or coenzyme R, is a water- soluble B vitamin.
Benefits: hair growth, increases the elasticity of the hair's cortex which prevents breakage, helps produce keratin which prevents hair loss, strengthens nails, aids in stretch mark removal
Potential Side Effects: There are no known side effects of biotin but some users have reported acne outbreaks.
Price: $11 for 90 liquid softgels, available here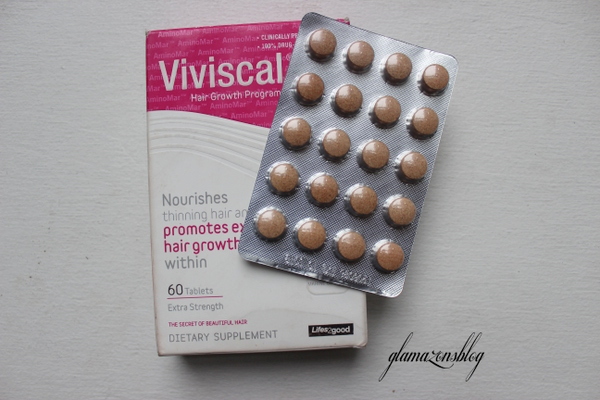 VIVISCAL 
Viviscal is a dietary supplement scientifically formulated with shark cartilage and the exclusive marine complex AminoMar™, which nourishes hair during the Anagen phase of the hair growth cycle.
Benefits: nourishes thinning hair, promotes existing hair growth from within
Potential Side Effects: There are no known side effects of viviscal but some users have reported cystic acne, sleep problems and rapid hair growth in other locations requiring shorter intervals between shaving/waxing.
Price: $40 for 60 tablets, available here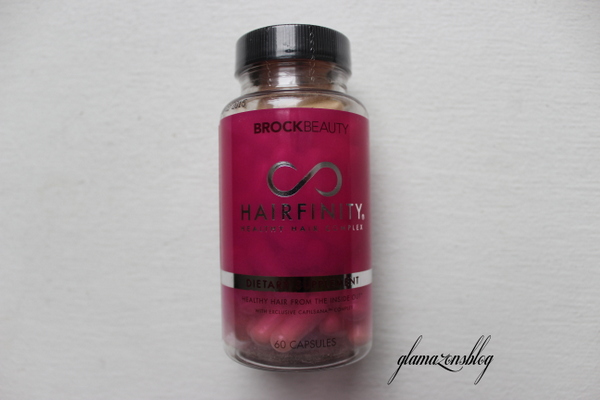 HAIRFINITY
Hairfinity is a hair vitamin formulated with hair specific nutrients including Biotin, Niacin (Vitamin B3) and the EXCLUSIVE CAPILSANA™ COMPLEX (a unique blend of Hydrolyzed Collagen, MSM, and Silica).
Benefits: nourishes hair from the inside out, promotes faster growing, longer, thicker, stronger hair, and more vibrant hair.
Potential Side Effects: There are no known side effects of hairfinity but some users have reported acne and rapid hair growth in other locations.
Price: $24 for one month supply, available here
Have you guys tried any of these vitamins? What was your experience? Tell me in the comments. I'll definitely let you know which vitamin I decide to use and will chronicle my growth on this blog!
P.S. I know you know this already but #Imjustsayin hair vitamins alone won't give you your desired 'fro without proper maintenance and care. Check out my tips for growing and retaining length in natural hair here.
Kisses,
Glamazon Jessica
Disclaimer: Consult a qualified health care provider before using hair vitamins. Use at your own risk.
View Related Posts:
[fbcomments width="600" count="off" num="15"]