Get Into My New Forever 21 'Tupac' Graphic Tee PLUS 20+ Graphic Tees I Love
Thursday, October 4, 2012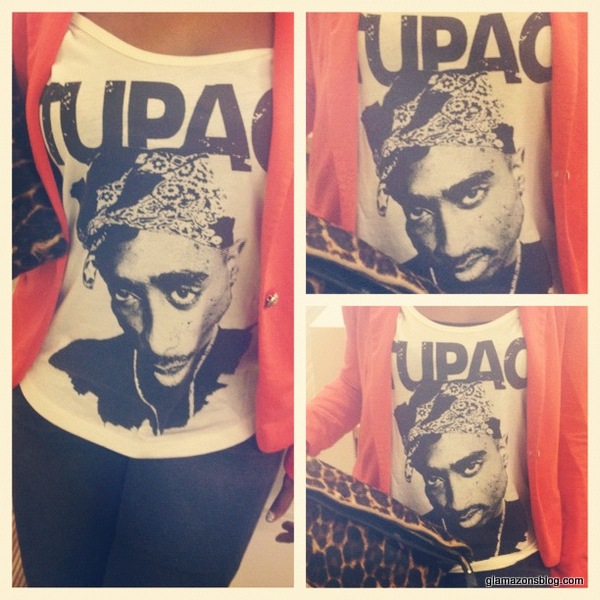 Glamazons,
You all know I love fashion and food, pretty much more than anything else in life, but one of my other great pastimes is listening to music. My Dad's a musician so I grew up with live music always in the house (his band practiced downstairs) and now, every dollar I make that doesn't go to annoying things like rent or sustenance (OK…and shopping, smh), goes to concert tickets.
And after every concert, I'm that fool waiting in line to blow like $40 on a t-shirt that I'm just going to sleep in (because it's big and awkward) all to have a souvenir from the show. Corny, right?
Well, each of those t-shirts I've fraudulently bought at concerts are now collecting dust in my clothing bin. Mess. For this reason, I'm sooo hype for the new graphic tee trend which features iconic musicians in all their glory on t-shirts that actually fit.
The look has this amazing rockstar, edgy, bad-ass, "I'm with the band" vibe. And I love that you can dress it up or down. How cool was it when Angela Simmons dressed her Topshop 'Madonna' tee up with a peplum skirt and snakeskin Olcay Gulsen pumps?
Sickening.
I was dying to get the look so when I spotted this "Tupac" tee at Forever 21, I damn near ran over whoever was in front of me to get my hands on it.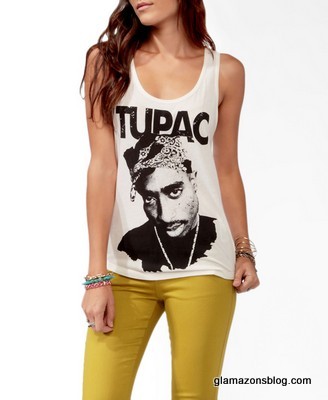 And then, I saw their amaze Notorious B.I.G. tank and of course, I had to pick it up too. Isn't it everything?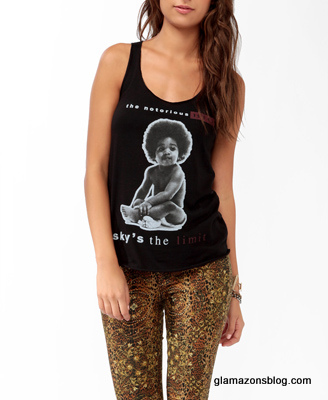 I rocked my "Tupac" shirt today with an orange blazer (inspired by this look), faded black leggings and my black Forever 21 wedge sneakers. Of course, I had to inject a little girliness in with my tomboy vibe so I wore my leopard print clutch.
I couldn't even walk to work without guys yelling "What you know about Tupac?," to which I responded with an epic Mariah Carey "American Idol" side-eye since I've only been obsessed with him since I was 12. Whatevs.
Anyway, I'm all about this trend and picked out some graphic tees I loved below:
I also love Laudme t-shirts and Eleven Paris t-shirts. Check out a few:
Laudme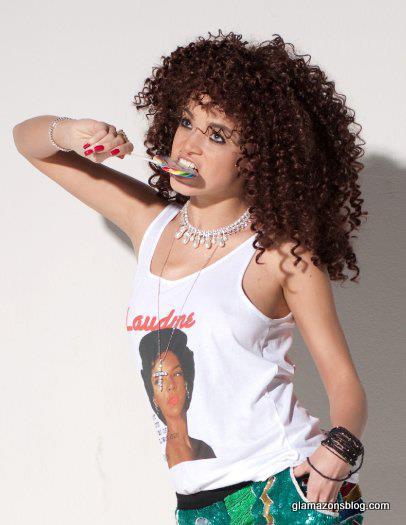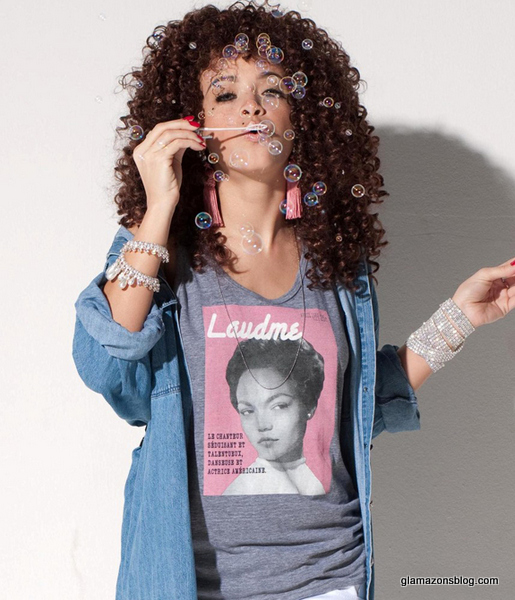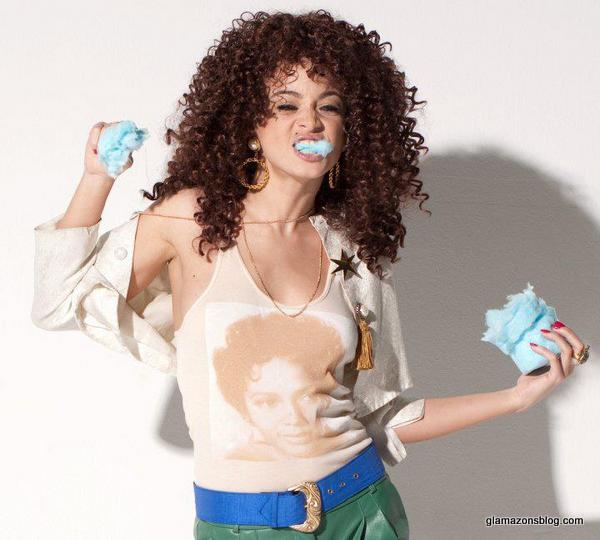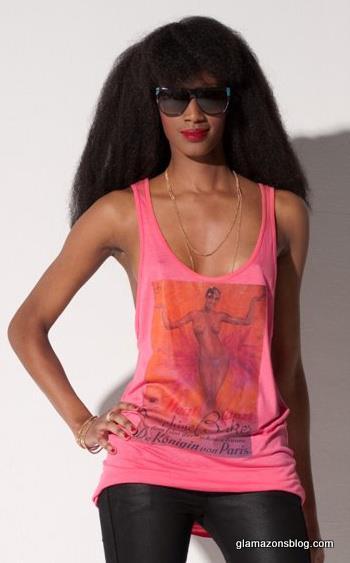 Eleven Paris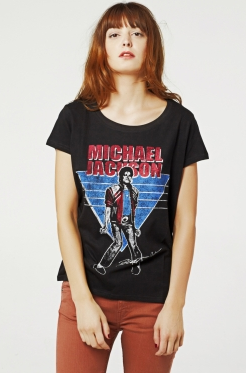 HOT!
Will you rock this look, Glamazons?
Kisses,
Glamazon Jessica
View Related Posts: