Our Top 10 Beauty Products To Support Breast Cancer Awareness Month!
Tuesday, October 16, 2012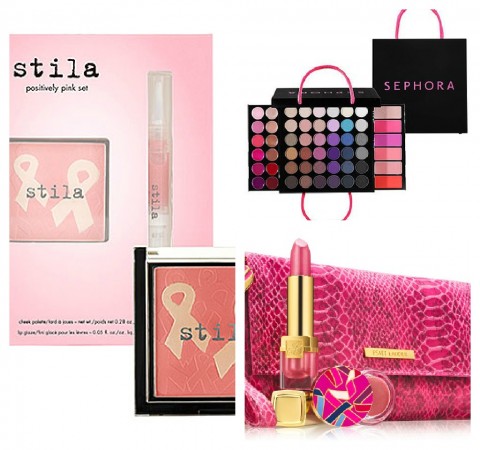 Hey Glamazons! So you guys know October is Breast Cancer Awareness Month, right? Of course!
So I love this time of year because I get to see people come together in various shades of pink to show their support and help raise awareness about breast cancer, a cause dear to my heart.
AND I love the fact that several beauty brands show their support by creating adorable pink products for awareness…because I get to guilt-free shop AND affect change. Yes, beauty for a cause is, like, my thing.
So I picked 10 lust-worthy beauty picks that help support BCA and are completely amazing additions to your collection. Check 'em out: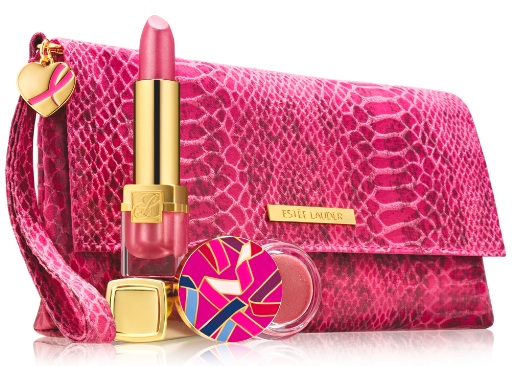 Estee Lauder Breast Cancer Awareness Dream Lip Collection
Everything about this kit is adorable! Not to mention, the totally glamazing lip colors. Plus I would absolutely rock the pink snakeskin clutch as a go-to accessory for a night on the town! Get it here.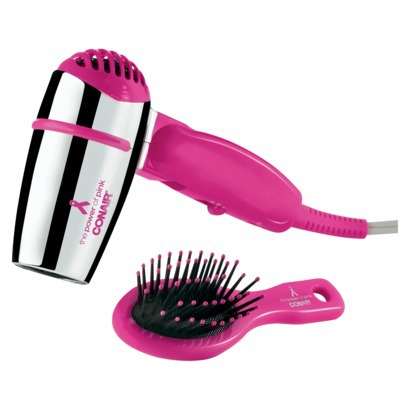 Conair Breast Cancer Awareness Mini Metal Pro Dryer & Mini Brush
This is like theee best haircare duo set! I particularly love the mini brush which is the perfect size to throw in my bag on the way out the door. Snag it here.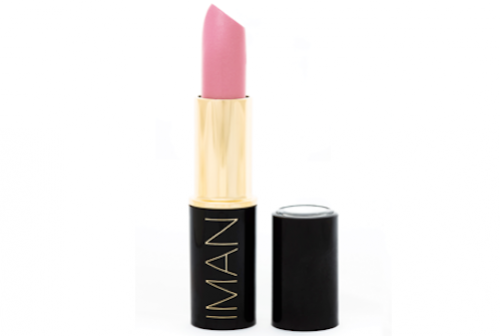 Iman Cosmetics Breast Cancer Awareness Lip Stain
Iman Cosmetics has the greatest lip stains and we all know a pretty pink pout is necessary for Fall! Pick up yours here.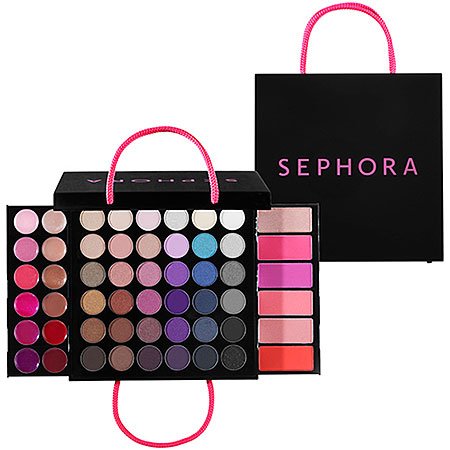 Sephora Collection Breast Cancer Awareness Makeup Palette
Yes, yes and more yes for this makeup set!! I'm the kind of girl who doesn't believe in having too many fab makeup pallets. You can never have enough. Trust me. This kit has gorge colors for eyes, lips and cheeks. Check it out here.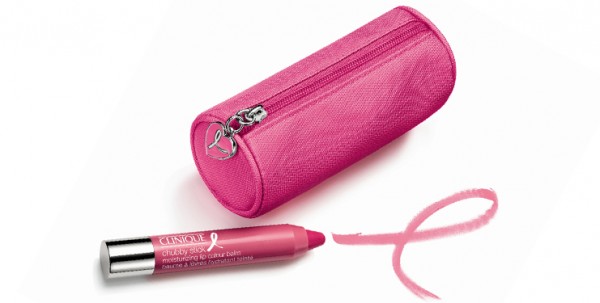 Clinique Breast Cancer Awareness Chubby Stick Set
Treat your lips to a pop of pink (for a good cause!) with this vibrant lip hue. The chubby stick is one of Clinique's best-selling products so you want to add one to your collection! It's a must-have. Get it here.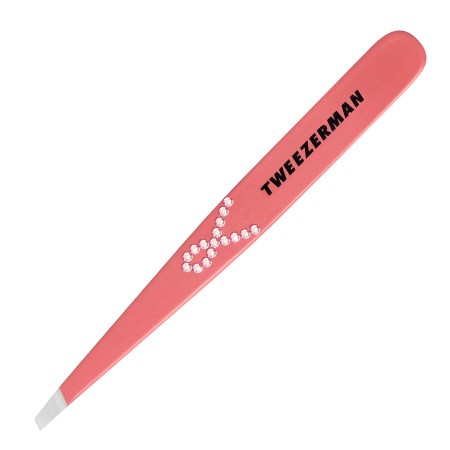 Tweezerman Precision in Pink Slant Tweezers
If you're going to take on the annoying task of getting rid of stray hairs,  at least do it in style! I'm loving these uberfeminine, bejeweled tweezers. And you will too. Your clean, sculpted brows will thank you for it! Pick 'em up here.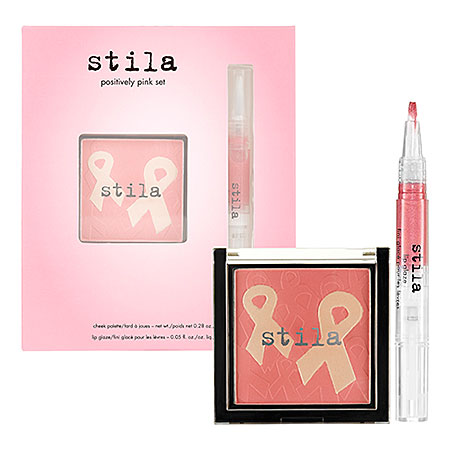 Stila Positively Pink Set
For those days, when you want to nail soft, pretty, pink makeup (perfect for first dates), this beauty duo of multicolored pressed powder and a shiny gloss works wonders. Get yours here.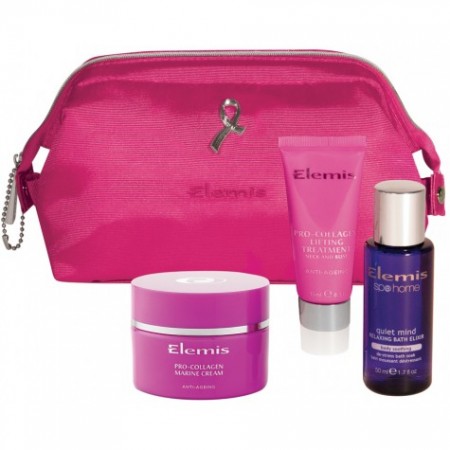 Elemis Think Pink Beauty Kit
Glamazons, you have to take care of your face! This beauty kit has everything from smoothing and lifting creams that are so good for your skin. And you get a cute pink bag to store it in. It's available here.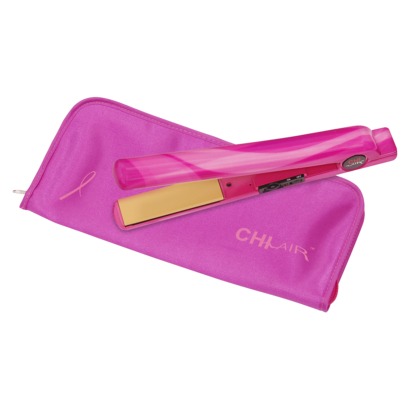 Chi Breast Cancer Awareness Pink Swirl Flat Iron – 1″
Do you flat iron your hair? Yes? Well, Chi irons are a God-send (the BEST tool). I love the pink edition! And there's a matching storage pack! Be still my heart. Snag it here.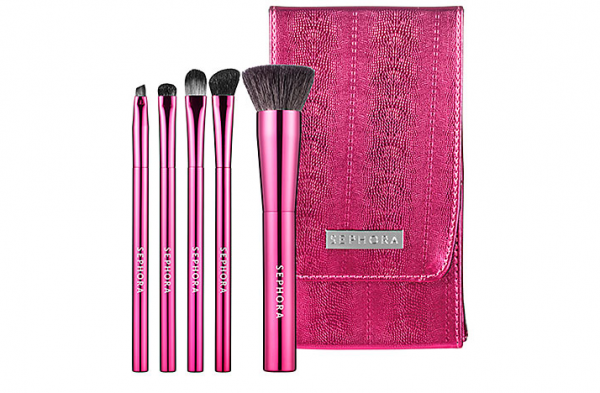 Sephora Collection Breast Cancer Awareness Lookin' Flawless Brush Set
Makeup brushes are a girl's best friend, and brushes that support Breast Cancer Awareness are a girl's best friend forever. This 5-piece set is a no-brainer. It has everything covered from your foundation to your blush and your eyes. Grab it here.
Good beauty finds for a good cause. Aren't these products a win-win, Glamazons?
Happy shopping!
Ciao Bellas,
Glamazon Margo
View Related Posts: