5 Hair Removal Tips To Help You Stay GLAM This Summer!
Thursday, May 17, 2012
Summer's almost here and with it comes the opportunity to show a little skin. Here are some tips to help you get smooth, hair-free skin just in time for the season's sizzling temperatures.
1. Keep skin hydrated and protected.
It probably seems like moisturize is becoming an overused word in the beauty world, but it's so important to keep your hair, skin and body hydrated. Right after shaving, you should use a fragrance-free moisturizer or even coconut oil to avoid chaffing. Moisture also helps minimize irritation after a waxing treatment. And to put it plainly, dry skin is an absolute beauty faux pas (a total SHAM!).
Also, always wear SPF…this is in the Beauty Bible.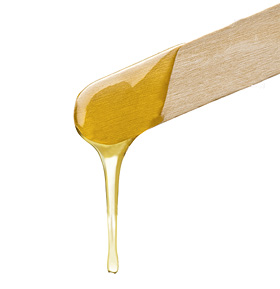 2. If you get a wax, make sure your spa technician doesn't double dip.
One of my biggest pet peeves is seeing a spa professional use the same stick in a huge container of wax that they've used on multiple clients. It's unsanitary and just plain gross! They should use a new stick after each time they apply the wax to your body, or either use a separate canister of wax for each person. Don't be afraid to bring this to their attention if they aren't. I squirm at the thought of having the same wax applied to my eyebrows that was used for someone's Brazilian!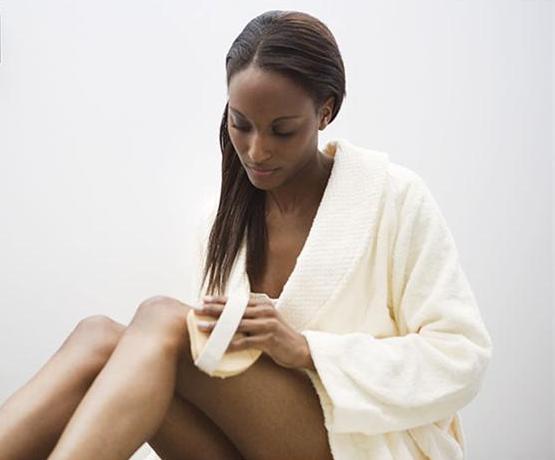 3. Exfoliate.
One of the best ways to avoid irritation and have smoother skin after removing hair is to exfoliate. You can exfoliate pretty much any part of the body. By doing so prior to a spa visit or DIY  treatment, you're prepping skin for the hair removal process.
Your bikini area is usually the most prone to ingrown hairs because the hair down there is usually more coarse than other parts of the body. You can use a gentle scrub to exfoliate skin a couple of days before waxing or shaving to alleviate that problem.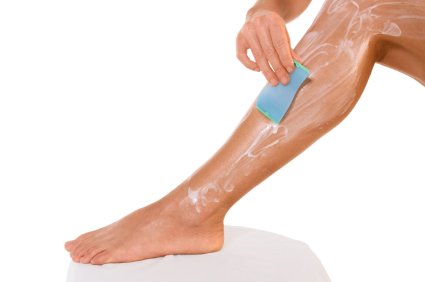 4. Always test depilatory products before use.
If you use a depilatory such as Nair or Veet, it's imperative that you do a test area the night before you plan to use it. Although they're usually safe on most skin types, an allergic reaction can occur (and you'd HATE for that to happen right before you're supposed to head to the beach!).
Also, make sure you read the label because some products were created to be used on specific parts of the body. The face is a very sensitive place to remove hair so a treatment that removes hair from there isn't ideal for a part of the body with longer, stronger hair such as the legs.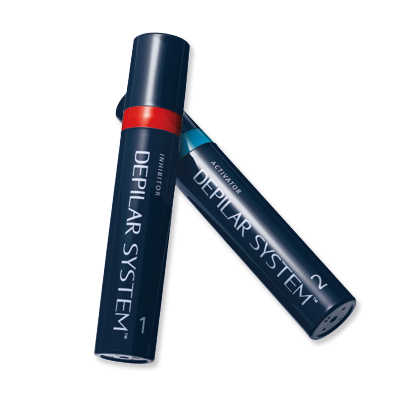 5. Try something new.
This past weekend, I tried a new enzyme-based hair removal treatment called the Depilar System. It's a post-wax, threading or plucking treatment that helps stunt the growth of hair. After my legs were waxed, the spa professional massaged the Depilar cream into my skin and I was good to go! It's painless and I got a free massage out of the deal. This treatment can be used anywhere on both men and women. Note: if you're allergic to salicylic acid, this is not for you.
Depliar usually takes having treatments every 4-6 weeks over a 12-26 month period but if you do the math over a lifetime of salon visits, this could be a wise beauty investment. The price ranges from $20-$100+ depending on the area of the body you're having treated. I love my results so far which shows it pays to be open to new (and sometimes more efficient) hair removal procedures.
What are your go-to hair removal secrets?
Ciao Bellas,
Glamazon Margo
View Related Posts: