10 Items I Need In My Closet For 2012
Wednesday, January 4, 2012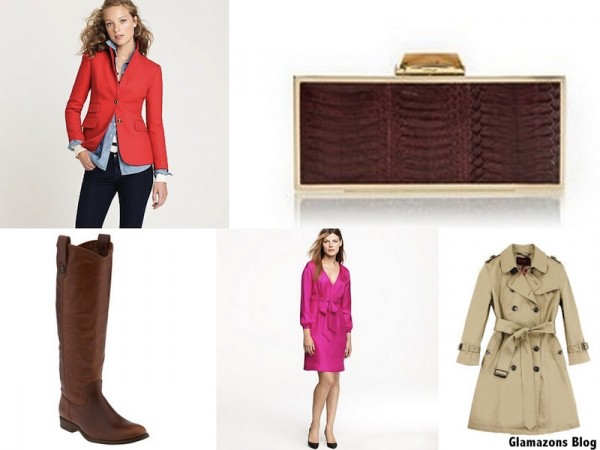 Heeeey, Glamazons! Happy 2012! So you ladies already know my New Year's resolutions but I want to make an addendum. I, like Glamazon Jessica, will invest in more quality pieces for my wardrobe. Though, I learned how to make the most of my fast fashion purchases (word to ThisThatBeauty), I will now work to create a wardrobe that will allow me to transition seamlessly into all facets of my life: work, play and weekend adventures with my girls.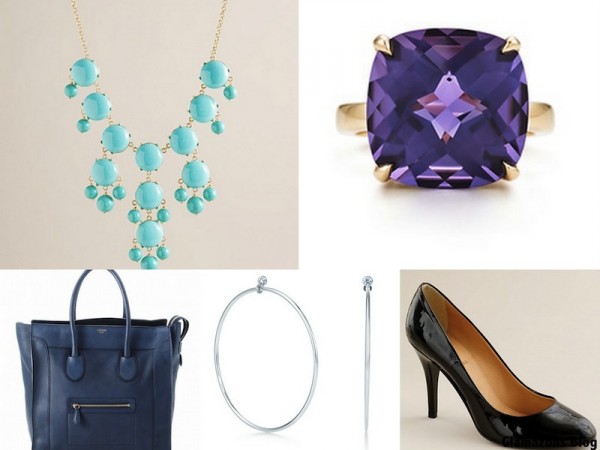 So, considered this my pledge to my closet. In 2012, I will expand you in quality not quantity, and specifically with these 10 pieces:
Frye Riding Boots
I have boots in lengths of all sorts and a variety of colors but Frye's will go the distance and go with everything. I get excited just thinking about the possibilities.
Classic Trench Coat
Um, until I get my fur, this trench will have to do for its sheer versatility. I can wear a good trench with dresses in the spring or skinny pants for a night out.
A Cocktail Dress
…In a bright color. I have so many little black dresses it isn't even funny. But I hardly ever wear them because I feel, so, boring in them. Investing in a bright cocktail dress will be just my style.
A Brightly Colored Blazer
I have my bases covered when it comes to blazers, so now I want to venture into different colors, fabrics and texutres. I would love a hot pink blazer to throw over all those LBDs I would otherwise feel so boring in.
Envelope Clutch
I buy nice bags and then I have the cheapy clutches from Forever 21. My mother has a whole wardrobe of fancy clutches for evening looks and it's about time I do the same. I'll start off with an envelope clutch.
Black Pumps
Want to know something weird? I only have 3 pairs of black shoes. One pair of suede lace-up booties and 1 pair of patent leather double strap Mary Janes, and a pair of patent leather pumps. Thassit. I need a pair of leather pumps in a classic silhouette, no?
Statement Necklace
And I don't mean the kind of statement necklace from H&M and Forever 21. I want one from J.Crew–like something Michelle Obama would wear.
Celine Luggage Tote
Its time for a new bag. Preferably a classic statement bag. For me, that is a highly coveted Celine Luggage tote. In black, because there is an overwhelming lack of black in my closet.
Silver Hoops
Despite what my ex-boyfriend thought was a ploy to make sure he didn't buy me cheap jewelry, I really am allergic to jewelry with nickel in it. Which is why I usually wear the same silver studs (they're Tiffany, daaahling). I want to switch it up a bit with a pair of mid-sized hoops. No BBwife earrings over here.
Cocktail Ring
Because of the nickel allergy, I need to stop being cheap buying rings from Forever 21 and wrapping band-aids around the part I slip my fingers through. Don't judge me. I promise to better this year and invest in good costume jewelry.
Glamazons, I need you to know that I actually did inventory of my closet. I have been doing a really good job at investing in quality pieces if I may say so myself but I feel this list is what I am lacking. I am hoping that someone sees this list (ahem, Mom and Dad) and feels the need to help my closet and I out. But for now, I will be slowing attempting to one by one knock out this list.
What do you need in your closet to make 2012 your best-dressed year yet?
Stay Stylish,
Glamazon Channing
View Related Posts:
[fbcomments width="600" count="off" num="15"]