5 Genius Holiday Travel Money Saving Tips #GlamazonTravel
Saturday, December 16, 2017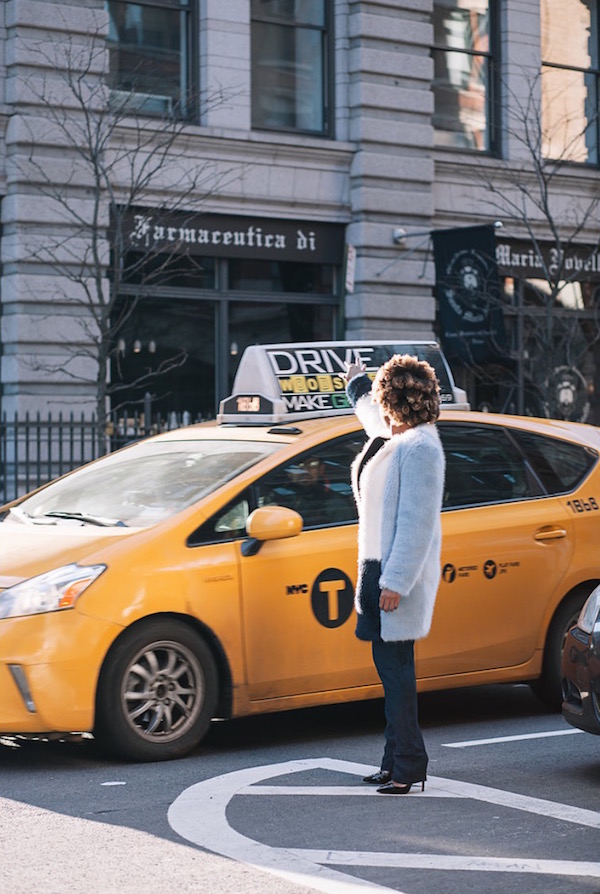 Glamazons, I don't know if I told you this but I was never an avid traveler. I always felt I needed to have "XYZ" accomplished first, and traveling would be my reward after. Crazy, right?
But with 2017 being the hectic year that it was, I had a change of heart. Now I want to take in as many new adventures and changes of scenery I possibly can. In doing so, I've suddenly become that girl you can never track down because she lives on an airplane. (I may or may not have already booked five vacations for next year.) And the holiday season is no exception to my newfound travel bug. I'll be trekking to a few different cities catching up with family and friends that I haven't seen in forever. But I realized pretty early on that if I wanted to jet set this season, I'd have to get creative with some holiday travel money saving tips. Traveling over the holidays tends to get pricey — especially when you factor in baggage fees, hotel stays, and still needing some coins to actually enjoy yourself when you get to where you're going. With that said, there are ways to get around paying an exorbitant amount of money and instead put those dollars towards the things that matter most, like gifts for your loved ones or finding the perfect outfit for your end-of-year celebrations. So, I've put together a list that will surely get you through holiday travel without causing your wallet to weep. Thank me later.
Check out my top holiday travel money saving tips:
1. Find alternative modes of transportation.
I get it, there's nothing like getting to your destination in a quickie as opposed to being on the road for hours on end. And while flying might be one of the fastest means of traveling, it isn't the only way to go. Especially given how expensive airline tickets get as the holidays approach. You may find that driving by car, bus or train is actually your best option. Plus, without air traffic delays and layovers, you'll be more or less guaranteed to arrive when you intended.
2. Opt for one-way flights.
I do this all the time. I'll purchase two one-way tickets with two different airlines and get a better deal than if I had gotten one round trip ticket. I suggest playing around with the dates and times to see what gets you the best bang for your buck. Also, if you're going to a place that has multiple airports nearby, you may want to fly into one airport and then fly out of another. Whatever gets you where you need to be with minimal stress.
3. Be flexible in location.
You can find some pretty great deals if you're willing to stay just slightly out of the city you're traveling to, or away from high tourist locations. For example, if you're planning a trip to D.C., you can fly into Maryland or a book a hotel that's not directly in the District. You'll save money on the trip and possibly squeeze in some extra sightseeing in the process.
4. Travel during the week.
Instead of booking a trip on the weekend, opt to travel on a Tuesday or Wednesday. These are two of the cheapest days to fly and, with Christmas falling on a Monday this year, you can turn your trip into a long weekend. The bonus? Hotels tend to be less booked and there aren't as many crowds because everyone is still working. No crowds means less wait times. Win, win.
5. Don't fall prey to overweight baggage fees.
After hearing me complain about paying upwards of $50 on bags every time I traveled, my best friend bought me a personal luggage scale and it's one of the best gifts I've ever received. It helps me weigh my suitcase early so there aren't any surprises once I arrive to the airport. I recommend packing lightly and registering any bags you want to check online before heading to the airport — airlines often give you a break on fees if you sign up online. And if you're not lugging a ton of gifts, go minimalist and just fly with your carry-on.
What are some of your tried and true travel tips, Glamazons? Any I missed? Fill me in in the comments!
Keeping It Fashionable,
Glamazon Briea
Main Photo: Outfit Details. Credit: Denisse Benitez.
View Related Posts:
[fbcomments width="600" count="off" num="15"]