Hands Down the Most Stylish Winter Coats of the Season
Tuesday, November 21, 2017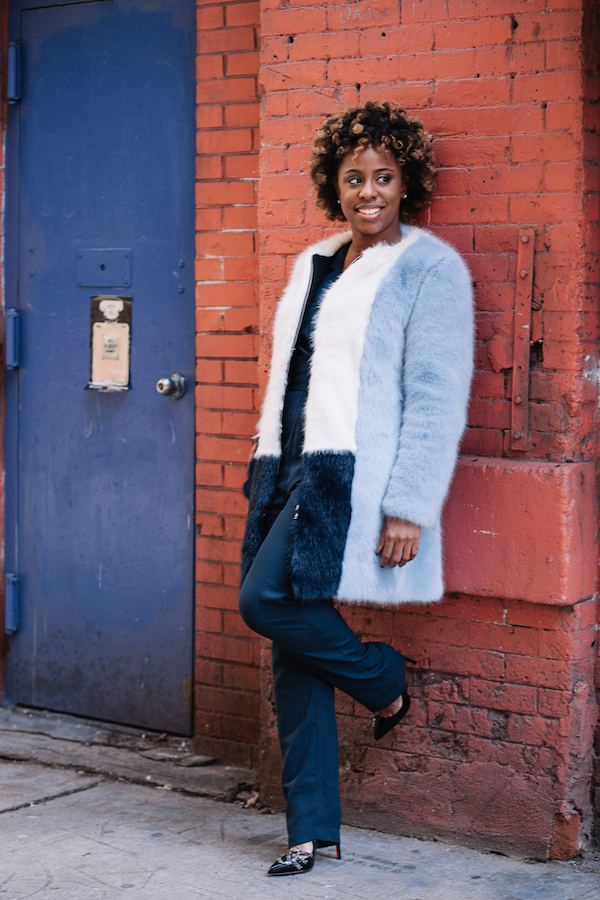 Glamazons, it's pretty clear by now that I prefer to be on someone's beach, luxuriating in the sun without a care in the world (so jealous of you guys living in warm temps year-round). BUT one thing about this season in NYC that I'll never stop loving is shopping for winter coats. I know what you're thinking… how is that fun?! Well the thing about winter coats is your outfit can be basic as ever, but the right coat will have you looking like the most stylish girl in the room. You can put on that Alice + Olivia '70s-inspired chevron coat with jeans and a chambray shirt, and you are slaying without even trying. Same with the ASOS plaid peacoat, which you can team with a sweatshirt and jeans. Boom, done. When I have to dress up for work events, like at Fashion Week (where I was in this photo) or any fancy after-work function, I will throw on a coat like this in two seconds. It's just so easy.
If you love a good statement coat — and how it totally transforms any outfit — you'll be pleased to know that this season offers a ton of different styles. Peacoats, bubble jackets, faux fur coats, teddy bear coats, shearing-lined denim or leather jackets, I could go on.
Shop my fave winter coats below:
–
See any you love, Glamazons? What are your feelings on a statement coat? Are you into them? Or are you a simple, chic black peacoat girl? Let me know in the comments!
Kisses,
Glamazon Jessica
Main Image: Denisse. Outfit details here.
View Related Posts:
[fbcomments width="600" count="off" num="15"]