15 Gifts Under $25 That Your Friends Will Actually Love
Sunday, November 26, 2017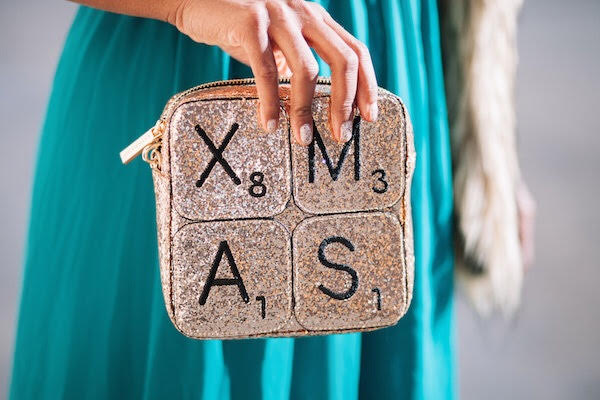 Glamazons, have you ever scanned your holiday list — not the list of the items *you* want but the list of people you have to shop for — and had a mild heart attack? No? Well, I'll admit there have been plenty of times when I was completely overwhelmed about the holidays. And not just the sheer number of people on my list, but the cost of it all. If we're being honest, the holiday season — as joyful, fun, and memorable as it is — can be rather costly. That said, I always feel like I'm winning at life when I can find an amazing, thoughtful gift that didn't cost a lot of money. So, this gift guide is right on time for me.
I pride myself on gift-giving and I put a lot of effort into finding that perfect gift, but effort doesn't necessarily mean it has to be expensive. Think about it. A gift that hints at an inside joke — like this "I've Been to Paris" passport for my friend who is obsessed with all things Europe — will be a total hit at Christmas. Never mind that it was only $24. Same thing goes for the $20 "After This We're Getting Pizza" bottle for your friend that's an exercise — and pizza — fanatic. Skincare gurus will love a Mario Badescu gift set, fashion girls will appreciate sparkly socks (to wear with heels!) and the list goes on. It's all about finding that gift that feels tailor-made for your friend's interests — at any cost.
If you're budgeting this holiday, rest your eyes on our spectacular under $25 gift guide. Your friend — and your wallet — will thank you.
[show_boutique_widget id="660156″]
Good stuff, right?! What's on your holiday wish list, Glamazons? What items are you picking up your friends? Honestly, I want a couple of these myself (I always do that!) so don't be surprised if you see that sweater or those sparkly socks on the blog soon, LOL. Happy shopping!
Kisses,
Glamazon Jessica
*Main Image: Denisse. Outfit details here.*
View Related Posts:
[fbcomments width="600" count="off" num="15"]