10 Things NOT to Do in Cuba
Monday, February 27, 2017
Glamazons, As I was brainstorming this Cuba travel post on the plane, it occurred to me that I haven't done a travel post on the blog in awhile. And then I realized I still owe you guys Haiti and Thailand recaps! Life (read: work) definitely got in the way. Let me first apologize for that, and also jump right into this Cuba recap so it doesn't wait another second — especially since the flight deals are SO good, and I'm sure a lot of American travelers will try and book a trip soon.
Before I get into the amazing weekend we spent celebrating my bestie LoveBrownSugar's birthday, I wanted to share my full, in-depth recap from when I visited Cuba a few years back. Here's a post about prepping for your Cuba trip, and another with plenty of info on what to do once you're there.
OK, onto this trip. The country is still as dreamy as I remembered. It was amazing to return to Old Havana, walk through the cobblestone streets lined with pastel-colored walls, salsa dance on the sidewalk, and take in all the beauty and wonder of Cuba. The people are so warm and kind — they go out of their way so you truly feel welcome on their island. I'm so grateful to every single person I met while exploring Cuba.
Now I'm no expert (that would be my family friend who hosted our first visit, Jaye) but I am blessed to have traveled there twice now, once with my family and a second time with friends. There were plenty of pinch-me moments (like going to Ernest Hemingway's house and riding around in antique cars) but there were times when I thought 'Next time, I'm definitely doing XYZ.'
That said, here are some Do's and Don'ts I learned from my time in Cuba that will totally enhance your experience in one of the most beautiful countries in the world:
1. Don't: rule out AirBNB.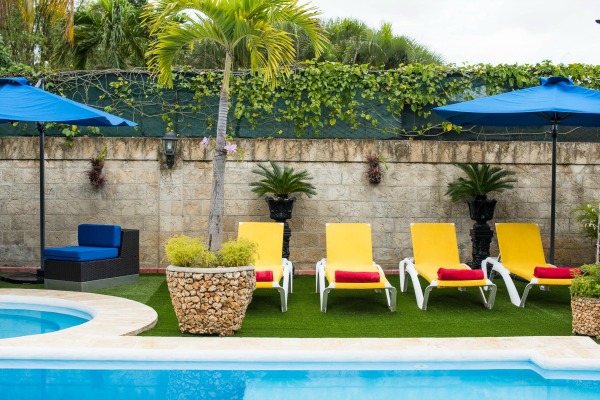 Augusta Sagnelli
The first time I traveled to Cuba, I stayed in Hotel Nacional. It was lovely — some of the best mojitos in town (seriously, people come just for the drinks), a line of antique cars waiting outside, the iconic older women with cigars in hand standing by the door, a rooftop pool, comfy beds, etc. While I enjoyed it, if you want an experience that feels more intimate and less tourist-y, AirBNB might be a great option.
For the second time around, I stayed in this amazing AirBNB in Playa, right outside of Havana, with a pool, a hammock, an outdoor shower, an indoor bar, bathrooms in each room, and the list goes on. The host and the staff was simply top of the line. By the time we left, it felt like we were old friends (seriously, we were gushing over pics of the host's daughter, and hanging out with his wife). They went out of their way to accommodate us, even laundering our swimsuits and dresses without us having to ask.
On our first day in Cuba, we stayed at another AirBNB where the host made us breakfast even after we missed the designated time. She even suggested a restaurant — Rosa Negra — for us to dine at. It was frequented by locals (we were the only tourists) and affordable and delicious. Those little touches really add to your experience.
I will say, since AirBNB situations can be less secure than hotels, read the reviews for where you're staying and connect with the host of your house (who is not necessarily the AirBNB contact as someone else may manage the house) directly before you travel to firm up details. I've read horror stories about people arriving to a house that's nothing like the listing, and we had our own challenges finding the exact location and the on-site host when we arrived to Cuba.
2. Don't: assume the food is all bad.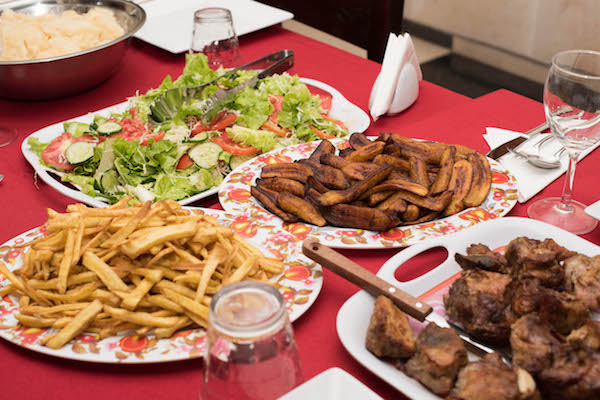 Augusta Sagnelli
Before I first went to Cuba, I read that the best Cuban food is in Miami. *cringes* I found this to be far from the truth. It's all about where you choose to dine. Government-owned restaurants, which tend to cater to tourists and be centrally-located, aren't the most appetizing. They are usually light on seasonings and light on portions, thanks to government rations. The secret to good food in Cuba is the paladors, privately-owned restaurants that are sometimes run out of people's living rooms. I blogged about them here. Paladors like La Guarida, Conscinaer, and RioMar are absolutely delicious.
3. Don't: forget snacks.
I quickly realized mini-meals to nibble on go a long way in Cuba. Christina brought trail mix, and it's amazing it lasted the whole trip because everyone was passing it around for a few bites. Some restaurants have long wait times and if they're not in walking distance, it's helpful to have snacks to curb your hunger until your meal is ready. Next time, I'm totally packing trail mix and breakfast bars right alongside my sandals and shorts.
4. Don't: forget to donate.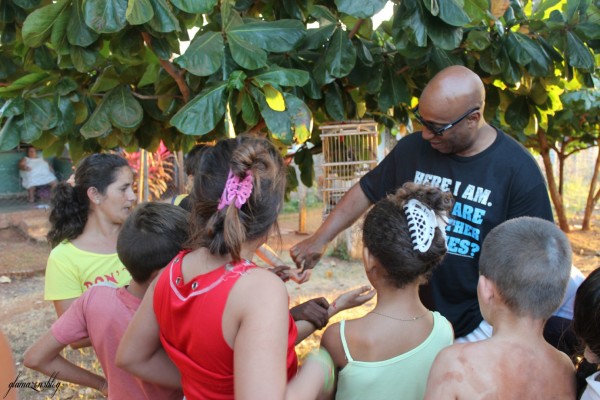 The first time we went to Cuba, we brought a ton of items to donate through a local church: shampoo/conditioner, lotions, scented sprays, feminine products, and the like. This time around, I brought toiletries and feminine products and handed them to our host, who was truly thankful. You'll love your hosts, and you'll want to gift them by the time you leave. And they'll really appreciate whatever you're able to bring, even if it's just a few small items. If you feel moved, consider checking a suitcase full of donations. When you leave, you can fill it up with souvenirs.
5. Don't: think you'll rush through the airport.
Speaking of airport travel, prepare for wait times when you arrive: customs lines are real. You can check a bag (especially if you're bringing a ton of donations) but carry-ons are easier to navigate, as it may take a long time to retrieve checked luggage. The money exchange line at the airport is also long, so you can wait or head to a bank to avoid the time lag. When leaving the island, most advise arriving at the airport three hours ahead of time.
6. Don't: stress out about your visa.
The second time I traveled to Cuba, I flew Jet Blue (get into their flight deals!) and the visa process couldn't be smoother. I was directed to a downstairs area for Cuba travelers, where I showed my passport and paid $50 on my debit card for a visa, which was issued to me immediately. Just make sure your passport is up-to-date, and the rest of the process is a total breeze. You can choose a "people-to-people" trip, which I did the first time, or "journalistic activities" which I chose the second time since I knew I'd be writing this post.
7. Don't: freak over wifi.
Glamazons, listen, the idea of going without Wifi can be a harrowing one. It's a bit scary to be disconnected from news, friends and family for a weekend — but it's also so refreshing to turn your phone off and actually live in the moment. There were times I missed Wifi, like when I first heard about the Muslim ban and wanted all the news via CNN.com, or when I landed in Cuba and didn't get to update my family right away. But when I'm working in NYC, I'm glued to my phone 24/7 and it can be overwhelming. In Cuba, I can hear myself think, and that kind of peace is so rare and valuable these days. You can always get a Wifi card at your hotel or at a ETECSA telecommunications centre — but I beg you: try to treasure the moments where you're truly, happily disconnected.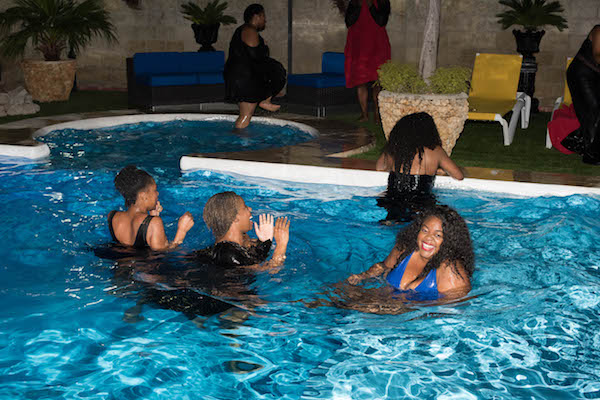 Augusta Sagnelli
One such moment? When we celebrated Christina's birthday by jumping in the pool in our dresses! Or when Simone, Christina and I stayed up all night talking about life, and I got a word about something I've been struggling with for years. The best moments happened when we were disconnected.
8. Don't: go without tipping.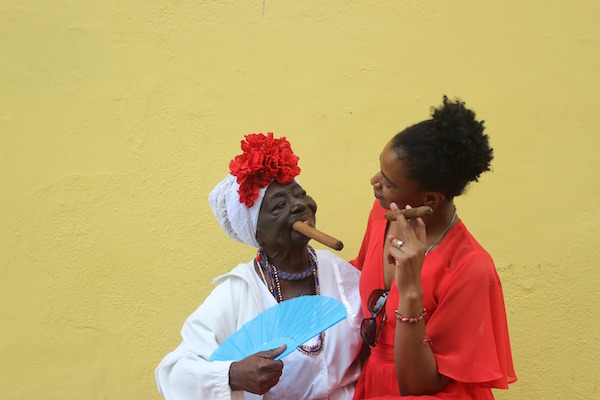 Everyone wants a picture of/with the iconic older woman with a cigar on the streets of Old Havana, but don't think you're getting one without tipping her. A group tried to take a photo without tipping and she ran right after them, lol. She was adamant about getting her due (as she should be!). I advise carrying CUCs in small numbers for that very reason. I also tip the women giving out toilet paper in the bathroom, waiters, cab drivers, hosts, and the list goes on. More info on the two types of currency in Cuba, and the importance of tips, here.
9. Don't: run out of cash.
Speaking of currency, it's imperative that you bring all the cash you anticipate needing for the trip with you. It's extremely difficult (read: near impossible) to access money in your U.S. bank once you're on Cuban soil. Before you travel, change your U.S. dollars to Euros since the Euro to CUC exchange rate is closer to 1:1 (I recommend researching the best exchange rate ahead of time, whether it's your bank or Travelex — when I traveled, Travelex was best). More is better, so you don't run out.
10. Don't: underestimate the importance of research.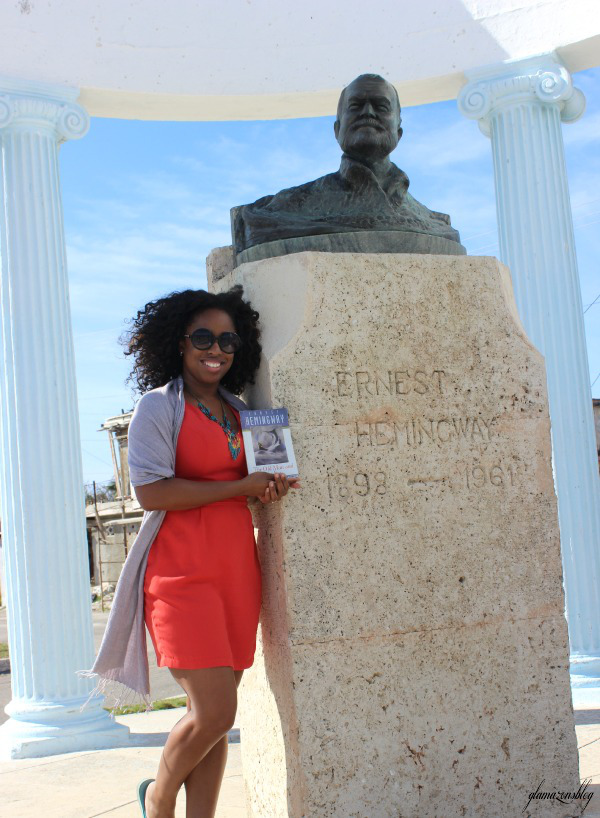 My friends and I always love researching a country's culture before we go. It really pays off when a country has customs and traditions that are different than your own. In Cuba, sneezing in public, or using the word papaya (they translate it to mean vagina) are cultural faux pas. The more you know, the better.
11. Don't: use the word 'Cuba' in any online transfers.
If you transfer money using Paypal, Venmo, Cash App, etc. before you go — for activities in Cuba — do not say Cuba anywhere in the transfer notes. It will be flagged, and the money won't go through for a few days. We learned this the hard way.
12. Don't: neglect to use helpful apps (even with no wifi).
I recommend getting the Triposo app before you leave, then downloading all the Cuba-related info so you can view when you're not connected to Wifi. It has maps, background info, restaurant and nightlife recommendations, and guides written by other travelers. Super helpful, especially when you don't have Wifi access.
13. Don't: ignore the history.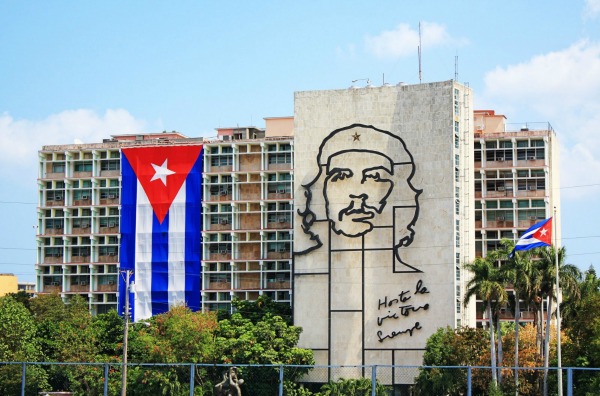 You'll have a much richer experience in Cuba if you fully immerse yourself in the present-day culture and study the country's complicated history. As I wrote in my last post, "Cuban culture is inextricably linked to the Revolution: the corrupt government led by Fulgencio Batista that preceded it, the Communist regime that followed it and the strong sense of nationalism it fostered among Cuban citizens. You'll have a much better understanding of the Cuban way of life if you read up about the revolution before your trip. And when you arrive in Cuba, there's no shortage of museums and monuments dedicated to that armed revolt."
Read up about the history (a reading list to come!), visit museums, go on a guided tour. You'll appreciate Cuban culture so much more when you learn the history that helped shape it.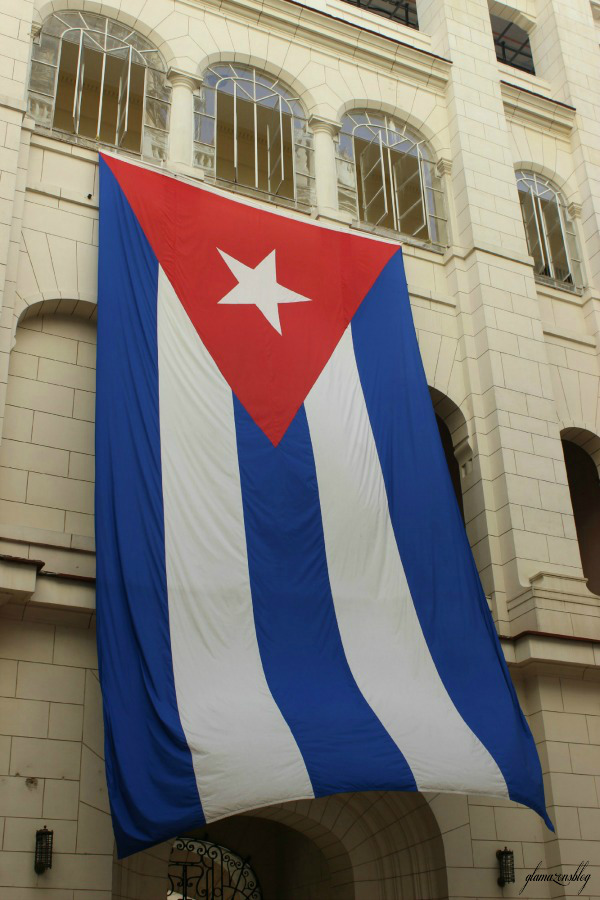 —
OK that's it for now. I'll add if there's anything I think of later! If you guys have any more tips or questions, feel free to share them in the comments. Would love to make these posts a huge resource for anyone traveling.
Guys, I can't WAIT to go back. Next time, I want to get more into the nightlife. I hear there's a great salsa party every Sunday and a fun club called Las Vegas, and I definitely want to check it out. I also have to get back to Varadero Beach, it's so gorgeous!
If you're traveling to Cuba, check out 10 things to do including dance class and museums, and 10 things to know before going.
Kisses,
Glamazon Jessica
Photos: Augusta Sagnelli, Yours Truly.
View Related Posts:
[fbcomments width="600" count="off" num="15"]