How to Incorporate Ankara Print Into Your Wardrobe #AskTheGlamazons
Friday, October 7, 2016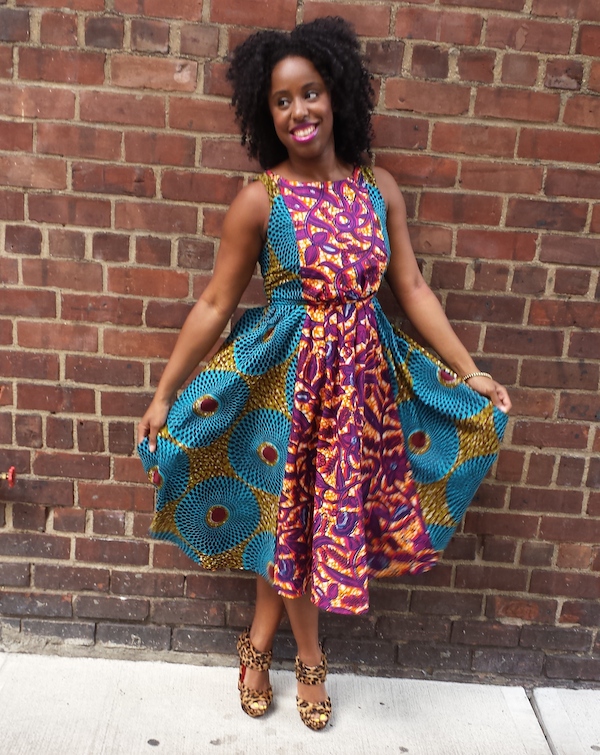 Glamazon Jessica looked glam in a cinched Suakoko Betty Ankara print midi dress and leopard heels. 
Glamazons,
You know I love experimenting with prints in my wardrobe. From the bright colors and designs to the luxe textures, a printed ensemble really takes your look to another level. And you get to show off your personality in a fun, unique way, which I'm all about. That's why I can't get enough of ankara prints.
Ankara print (also called wax print) is a classic landmark of West African fashion. The vibrant pattern covers a variety of closet staples from trousers to blazers to floor-length skirts. And you can work it into your attire with practically any piece. I love pairing a colorful Ankara print scarf with casual denim or neutral separates, because it adds a vibrant flair to an otherwise understated look.
For advice on how to incorporate it into your everyday look, check out some of our best tips for rocking ankara print below.
3 tips for rocking Ankara print
1. Don't be afraid to go bold.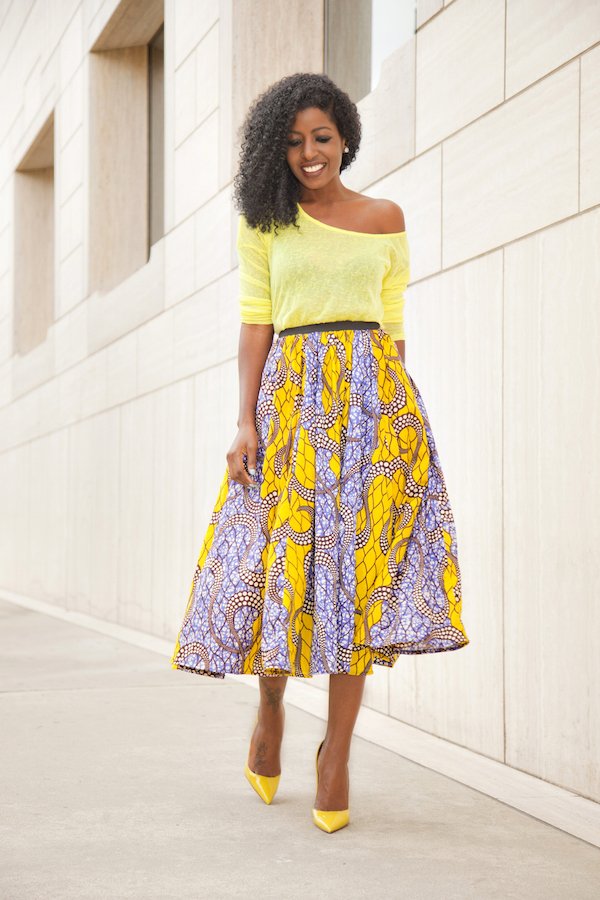 Style Pantry went for a bold punch of color in a yellow print Ankara skirt and neon yellow top. 
One of the best ways to incorporate a new trend into your wardrobe is to make it your statement piece. Whether you choose a colorful midi skirt or full-length dress, the key is to really go for it without holding back. I'm talking festive colors and lively, intricate designs.
2. Mix with neutrals.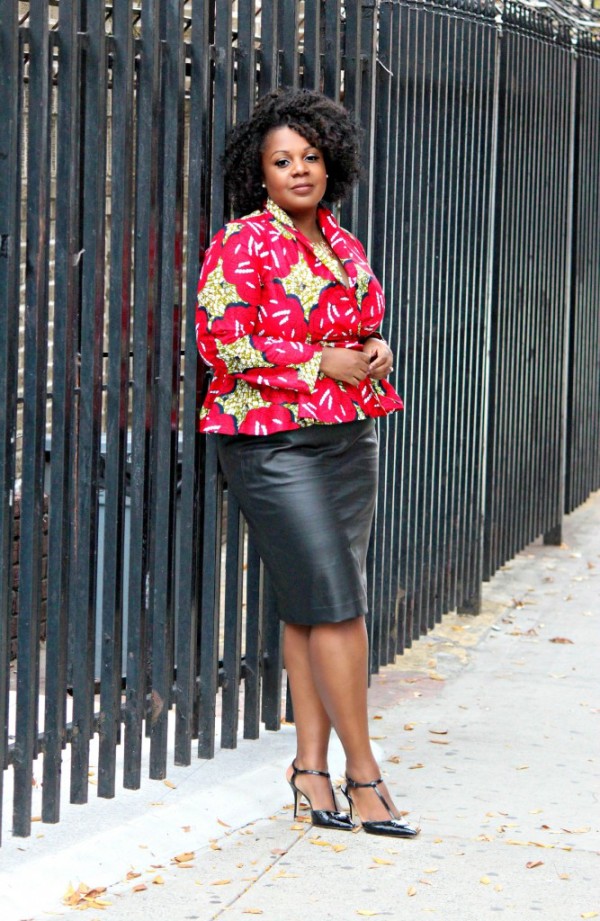 An Ankara print blazer is the perfect accent piece for a sophisticated work ensemble, as seen on Curve Envy. 
Anchor the print by pairing it with a neutral palette. This is the perfect way to command attention with a daring look that isn't overwhelming to the eye.
3. Invest in chic accessories.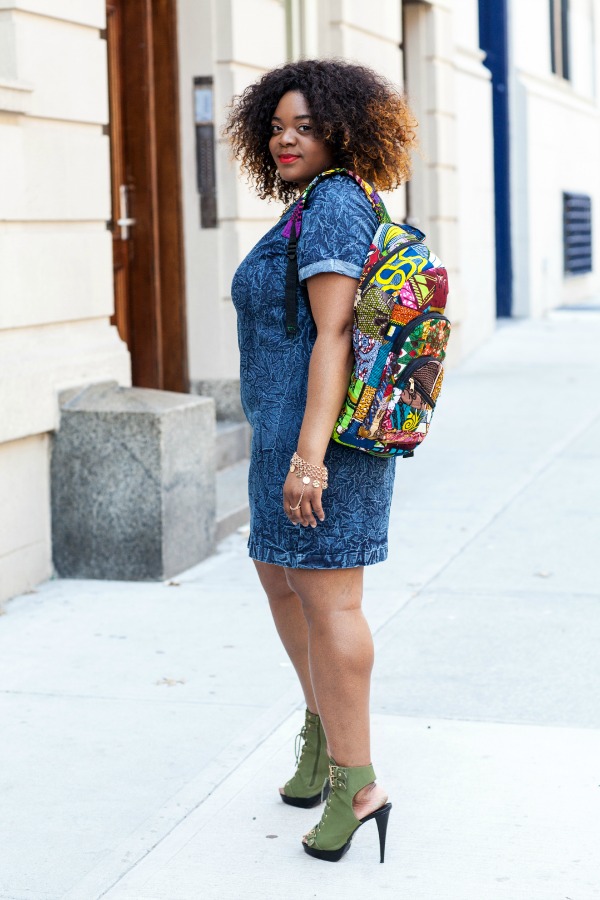 Love Brown Sugar nails this casual daytime look with a denim shirt dress and custom-made Ankara print backpack. 
If you're shy about sporting a full-on print look, accessories are a more subtle way to embrace the trend. Throw on an ankara backpack, tie a scarf into a turban, or even invest in a few ankara bracelets, and stack them on your arm with abandon.
Here are some places to shop for you to get in on the look:
Get even more glamspiration from some of our favorite Glamazons: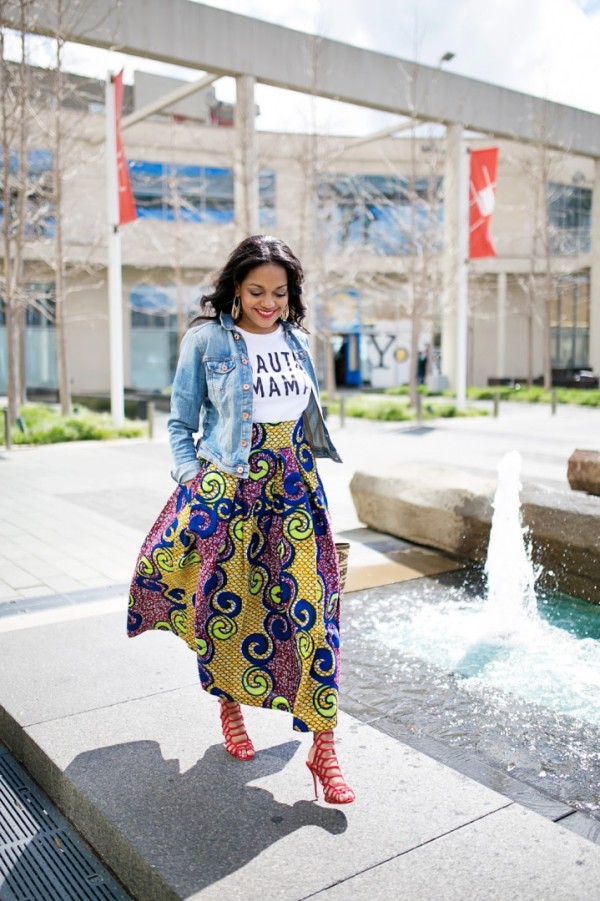 The Alwayz Fashionably Late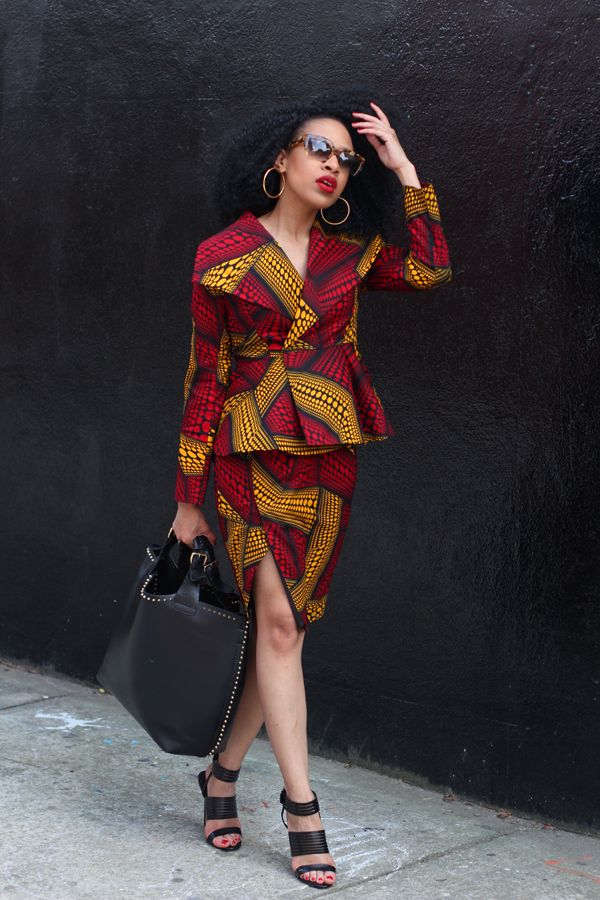 Mattieologie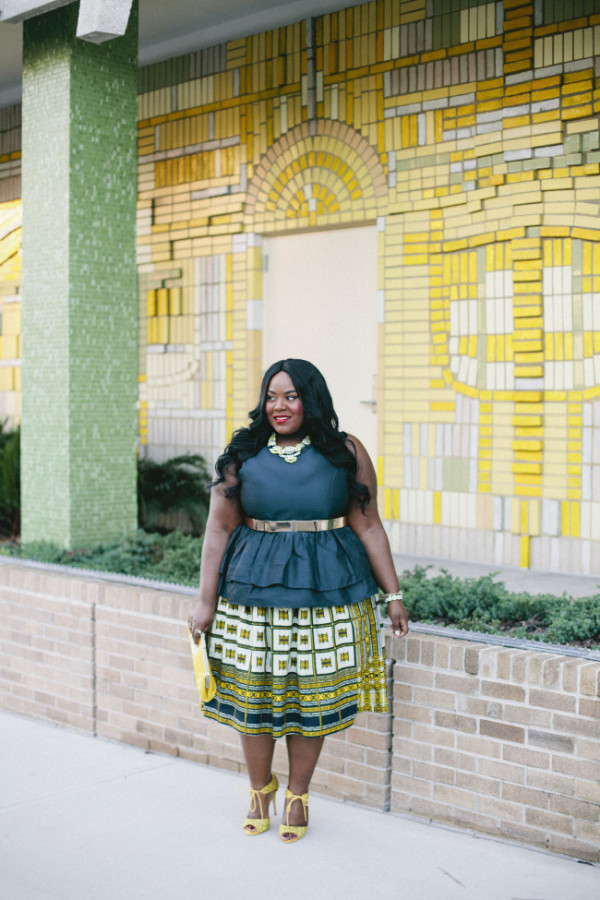 Musings of a Curvy Lady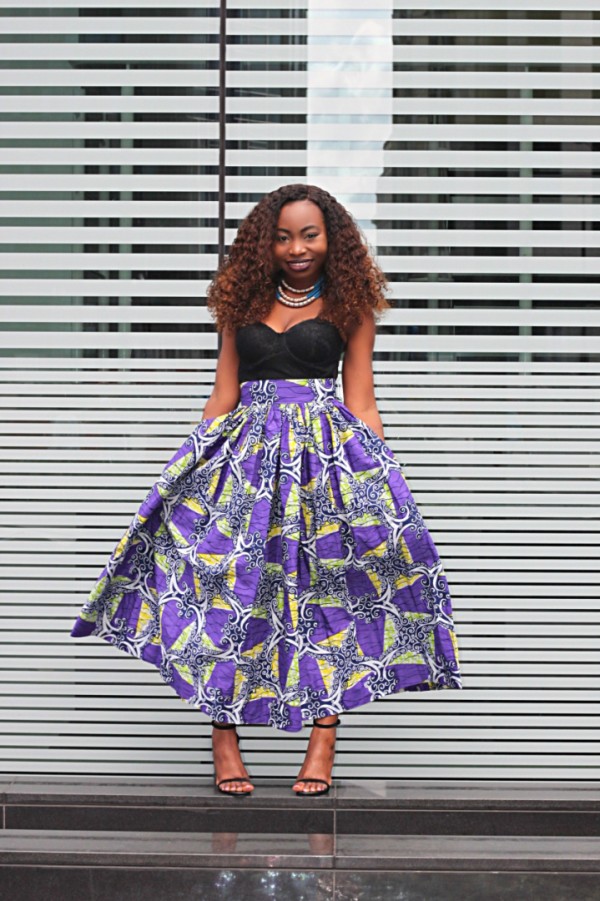 Art Becomes You 
Are you in love with ankara prints, too? Have ideas on how to incorporate it into your wardrobe? Let's chat in the comments! 
Keeping It Fashionable,
Glamazon Briea
View Related Posts:
[fbcomments width="600" count="off" num="15"]