What I Wore: A No-Fail Winter Outfit When You've Run Out Of Ideas #OOTD
Thursday, March 3, 2016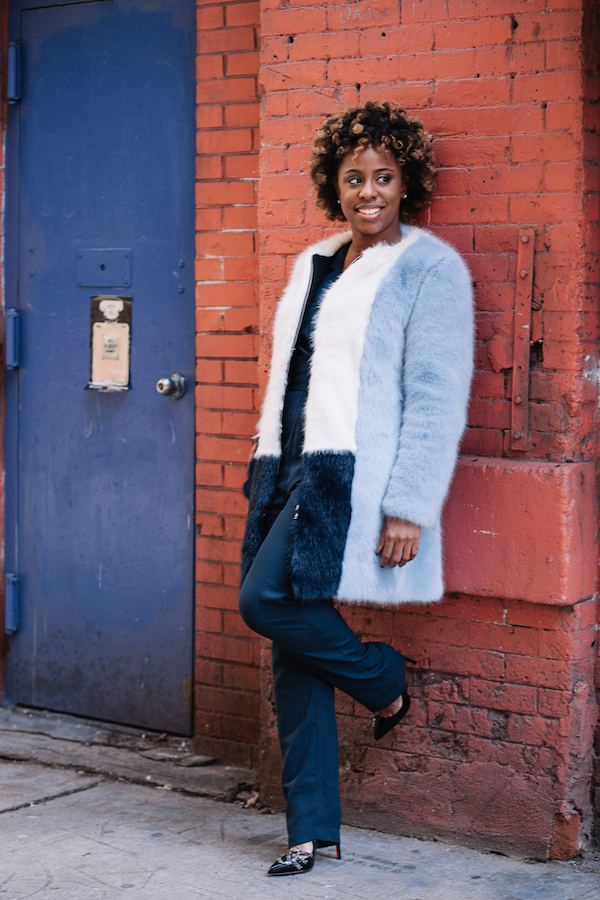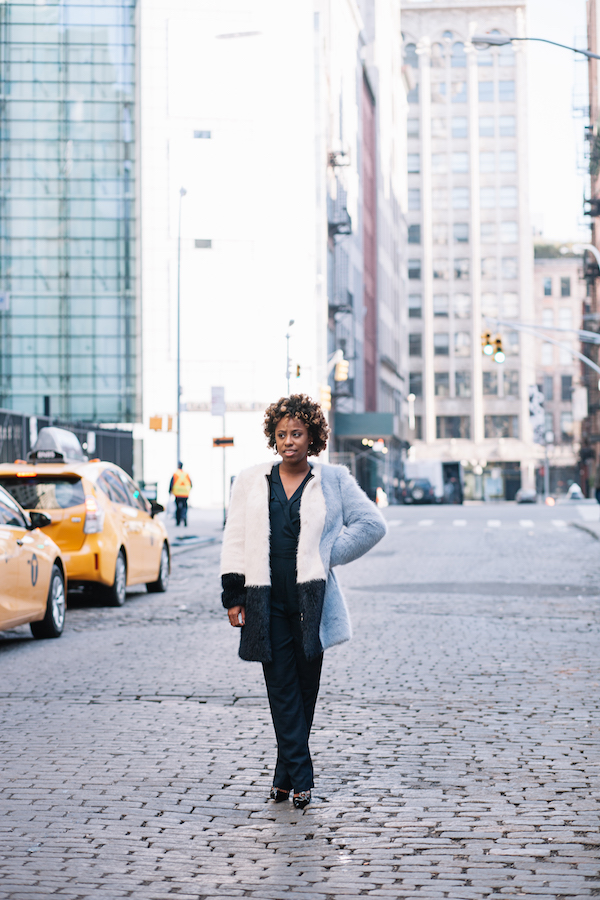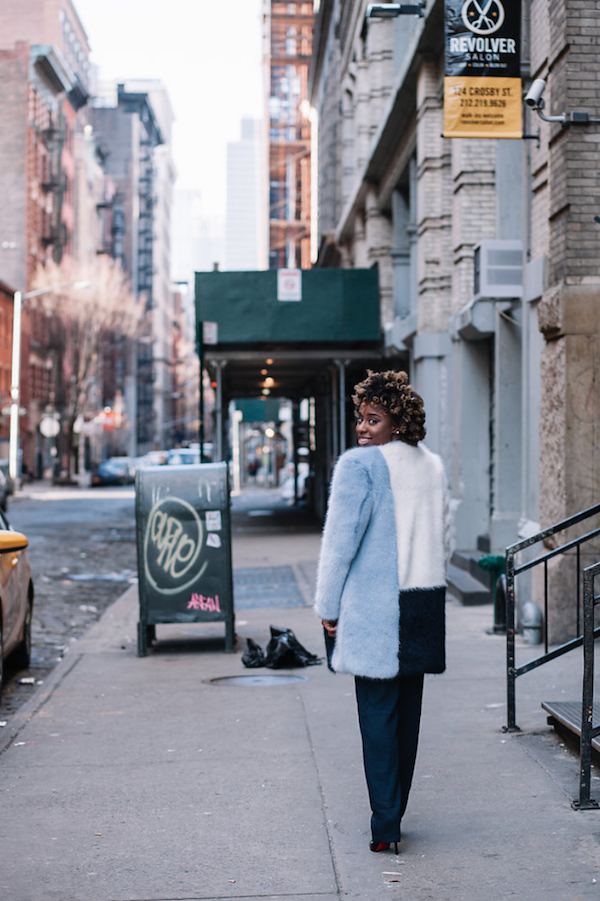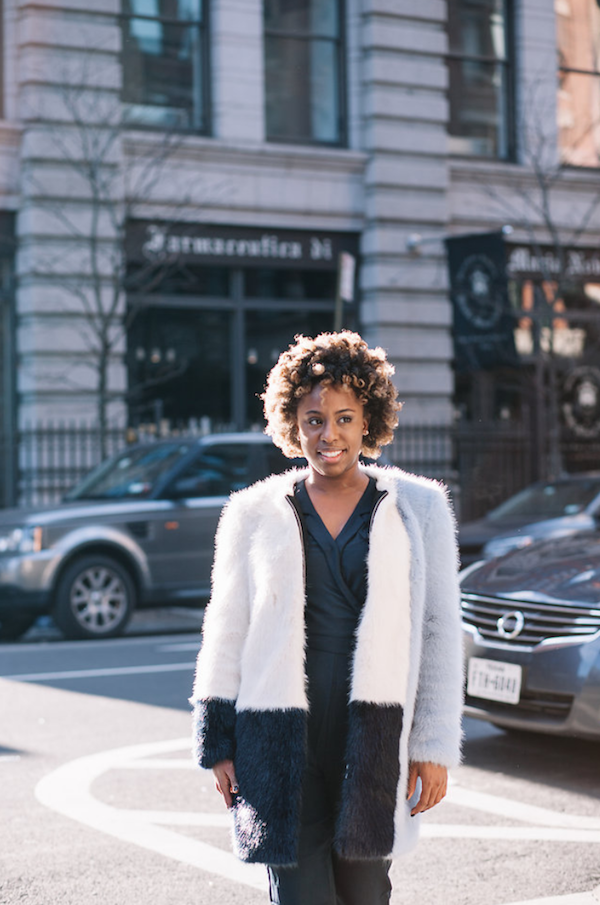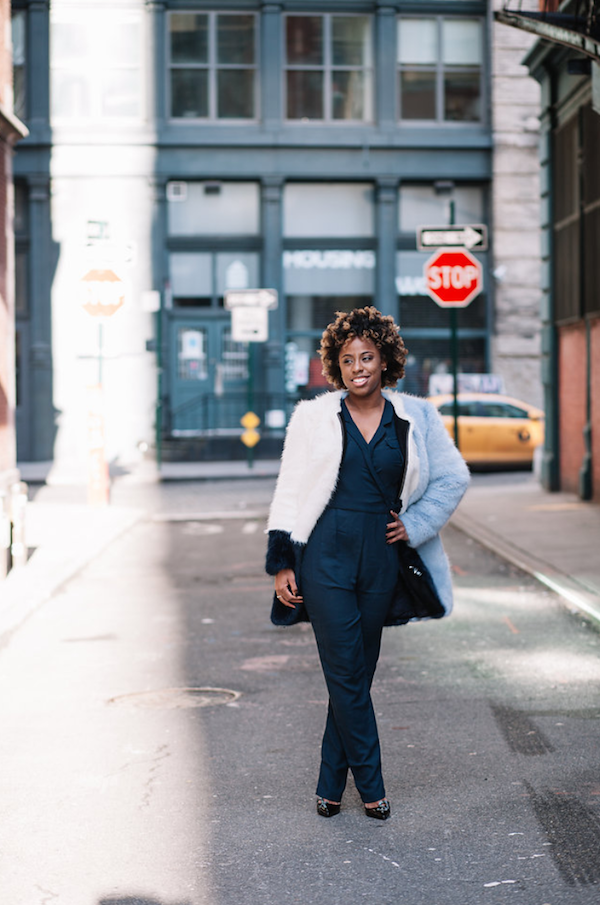 Coat: ASOS | Jumpsuit: ASOS | Shoes: Christian Louboutin (Sold out but some sizes are on eBay)
Glamazons,
I can hear my grandmother telling me to "bundle up and dress warm." While she's right (and my post-Fashion Week cold proved it…ugh), I really can't dress warm unless it looks fabulous. It's Fashion Week after all and we're Glamazons: we don't sacrifice style for winter weather. A chubby fur coat is the only compromise. I saw this color block gem on ASOS and HAD to have it. There are so many faux fur options this season from black and white print to leopard to multicolor (really, it was the most popular coat among the street style crowd).
I really like the look of a faux fur coat with a jumpsuit. It's glamorous in the most effortless way. Imagine just throwing on two pieces and heading out in the middle of winter. It's the perfect no-fail winter outfit when you can't think of what to wear.
You May Also Like: SHOP: Faux Fur Coats Under $200
I love the way Harlem reacted to my look. Harlem is such a fashionable neighborhood and everyone will compliment you on your outfit, from the construction worker ("I like that coat, Sister") to the little kids whose eyes widen as they walk by in a pitter patter of steps, their parents rushing them along. The coat was a hit.
It was a little unwieldy on the subway train, I have to admit. But no one batted an eye. It's New York City where people are allowed to dress as weirdly (ahem, uniquely) as their heart desires. It's also cold.
The freezing temps and wind chill were a force to be reckoned with this season of Fashion Week. My face hurt and I felt like the wind might sweep me into the Hudson River if I stand too close to the highway.
But the thing about New York City is that even in freezing temperatures, it's absolutely magical. I spent Fashion Week going from show to show with my new editor/friend at Hello Beautiful, meeting my natural hair vlogger faves at Texture On The Runway, checking out brilliant designs from Laquan Smith and Christian Siriano, and hanging out backstage with my best friends Glamazon Andrea and Deena while we secretly gagged over Karlie Kloss and Misty Copeland getting their makeup done right next to us. And I got paid to do it all. Like, sometimes, I want to pinch myself that this is actually my job.
I need those reminders when I'm dealing with nonsense from publicists, or I'm lost walking to a show and so cold I'm literally shivering. And of course, having a cute coat to do it in helps.
Shop my fave faux fur coats here:
–

–
What's your go-to winter outfit?
Kisses,
Glamazon Jessica
View Related Posts:
[fbcomments width="600" count="off" num="15"]