Ask The Glamazons: How to Become a Successful Freelance Writer
Wednesday, January 20, 2016
Glamazons,
I just went to an event and ran into my former co-workers at The Magazine. Seeing them reminds me of those days as an assistant when I was running errands for my boss, packing for shoots and fetching lunch and all I wanted to do was write. It's amazing that all these years later, I can say that I freelance write for a living at places like ELLE, Vanity Fair and The New York Times. Dreams do come true. But it didn't happen overnight and opportunities never fell into my lap. Like anything in life, I had to work for it.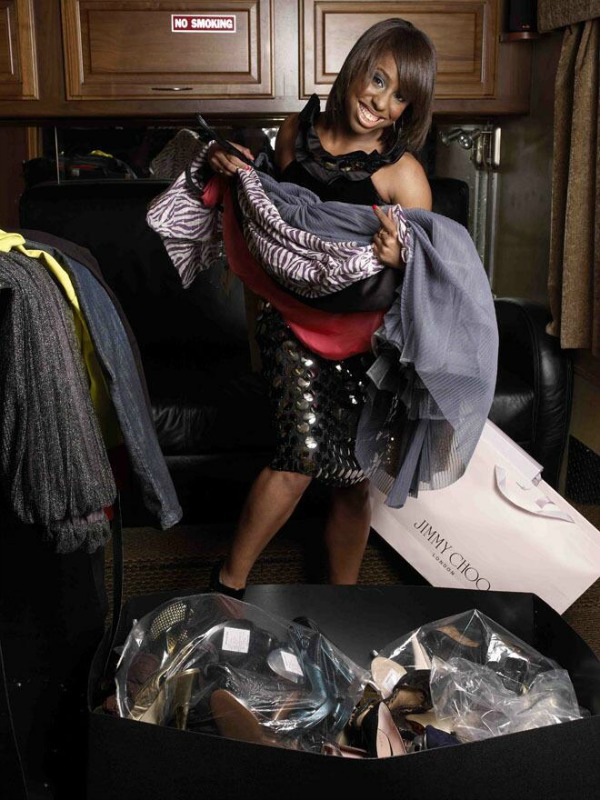 Packing trunks at The Magazine
I get tons of requests via email and on social media for tips on how to become a successful freelance writer. Instead of answering everyone individually, I figured I'd put up a post here. Below are just a few tips for launching and sustaining a freelance writing career. If you're a writer, feel free to add a comment with a word of advice. I'd love to make this post a valuable online resource for new writers!
Here are just a few tips:
1. Build relationships.
Memorize the mastheads at your favorite magazines. Don't be afraid to cold email people. Try to meet them in person as much possible. Even in today's digital age, nothing beats a face-to-face connection. Relationships are crucial for finding opportunities as a freelance writer.
2. Pitch, pitch, pitch.
You should have a running list of ideas that pertain to your publication of choice. Pitch constantly and tailor your pitch to fit the outlet (no generic pitches…ever). If it's your first time pitching, have writing samples at the ready so the editor can see what you're capable of. Here are some ways not to pitch. Never rush people to respond. Don't pitch them via any form of social media. Refrain from sending ideas that aren't fully fleshed out. And be sure to take the time beforehand to research the kind of topics they cover.
3. Be persistent.
Persistence is key to making it in this business. I applied to MTV for over seven years before I started writing for MTV Style. Don't give up on the first (or second or third) 'No.' Don't throw in the towel if you don't hear back right away (editors are busy!). All it takes is one 'Yes' to get your foot in the door.
You May Also Like: I Got Laid Off. Here's What Happened Next
4. Read constantly.
Reading is the only way to perfect your craft. It's also important to stay abreast of what's happening in your industry. If you're pitching a niche publication, you should be well-read and informed about the topic at hand. And it goes without saying that you should read the outlet you're hoping to write for. As a former editor, the biggest turnoff is when someone pitches something we've already covered.
5. Turn in your work on time.
In this industry, your reputation precedes you. I've been fortunate enough to get most of my freelance opportunities through word-of-mouth or recommendations. It's important to maintain your professionalism, have respect for deadlines and do your best work. Your editors will not only keep you on board, they'll recommend you for other writing gigs.
You May Also Like: What to Do When You're Not Getting Paid for Freelance Work
Glamazons, I hope these tips are helpful! Any questions? Tips you want to add? Feel free to leave a comment. Good luck!
Kisses,
Glamazon Jessica
View Related Posts:
[fbcomments width="600" count="off" num="15"]