#NYFW Beauty: Aquamarine Eyeshadow and '70s Waves at @DVF
Wednesday, September 16, 2015
Glamazons,
Diane von Furstenberg can do no wrong in my eyes. She's a successful, enterprising woman who has an endless creative streak that just can't be denied. Alongside the gorgeous '70s-inspired fashion, we ogled over the shimmering green eyeshadow and the flower-child waves that models rocked on the runway!
The makeup was the brainchild of legendary artist Pat McGrath. Here are the deets:
Inspiration: The first time Diane von Furstenberg wore her hair curly to attend the opening of Studio 54 and an editorial that McGrath collaborated on with Steven Meisel and Sophie Dahl. Pure '70s magic with a refreshingly modern spin.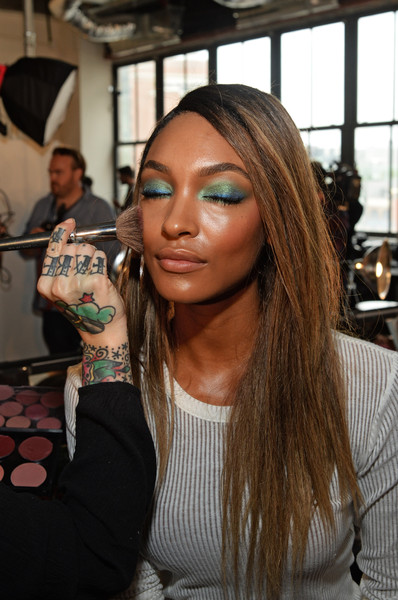 Get The Look:
1. Wet aquamarine pigment for a luminescent sheen and use it to rim the eyes.
2. Paint the lids and around the top and bottom lashes with a rich seafoam color.
2. Add definition by lining the top lash with a shade of pearlescent blue.
3. Finish with tons of mascara.
The hairstyle, dubbed "Diane" as an ode to her signature look, was created by uber-talented hairstylist Orlando Pita, the New York Fashion Week Ambassador for TRESemmé.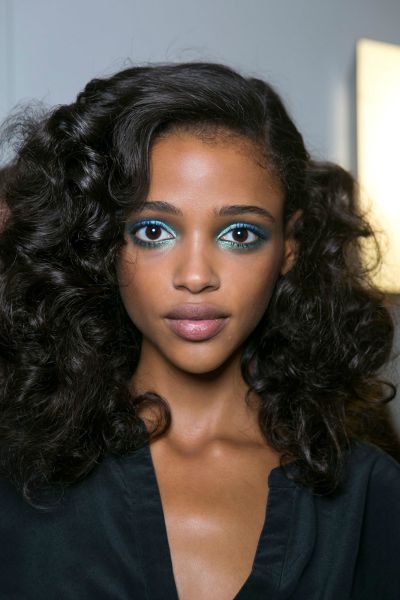 Get the deets on this gorgeous '70s-inspired look:
Inspiration: "Whether in Ibiza, Portofino, Los Angeles, or Bali, I love seeing all the girls head out at night with their natural waves fresh from the beach, just tucked behind their ear with a flower, it reminded me of how I used to wear my own hair back in the 1970s and I wanted Orlando to inject that carefree vibe into the show."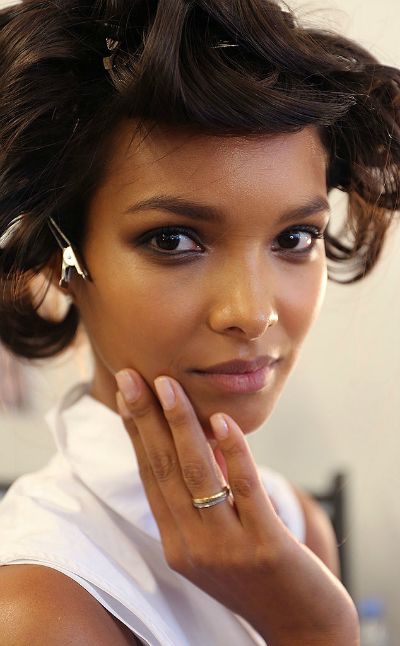 Get The Look:
1. Start by washing your hair using Perfectly (un)Done Weightless Moisturizing shampoo and conditioner and rough dry.
2. Create a deep side part. Layer Make Waves Shaping Gel, then Make Waves Shine Enhancing Cream, onto a 2 inch wide section of hair, twist and secure in a bun with a hair pin. Start with one row of buns at the base of the neck and then create a second row around the crown and forehead until all hair is secured.
3. Use a hair dryer to dry each twisted bun, or leave to air dry. When dry, unravel each bun, pulling apart the hair twists as you unravel.
4. Use a soft bristle brush to brush out the waves and lightly tease the front section to create soft volume.
5. Finish the look by tucking your hair behind one ear and spraying Perfectly (un)Done Ultra Brushable Hairspray for flexible hold. Add pins or a hair accessory for additional interest where the hair is tucked back.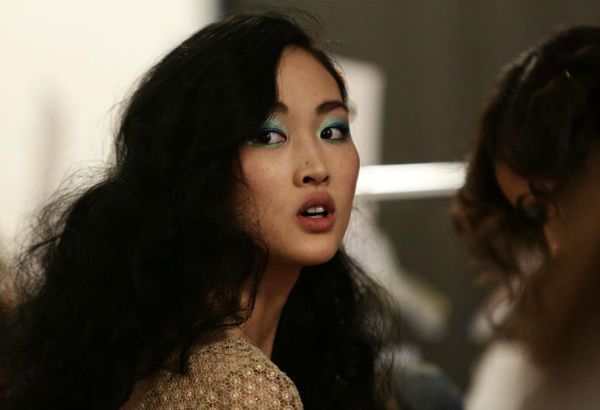 Love!
Check out more photos of the collection below: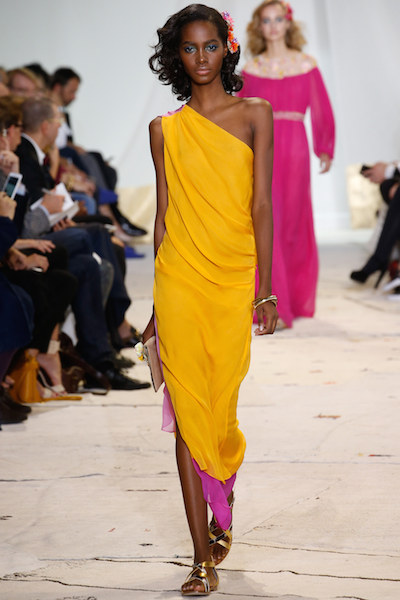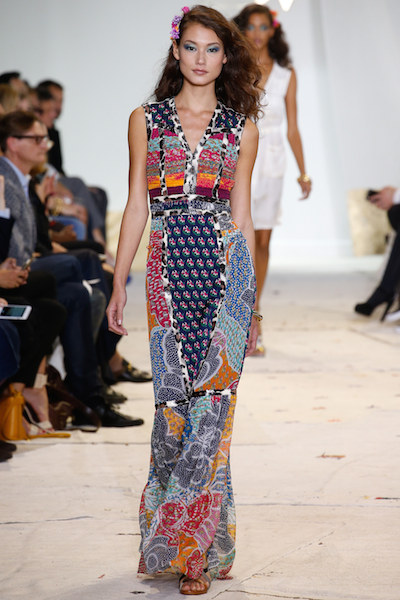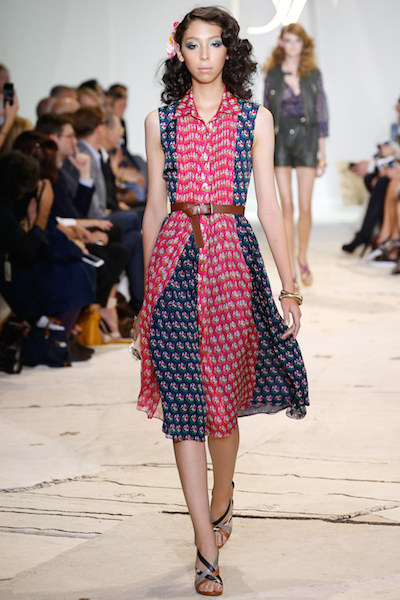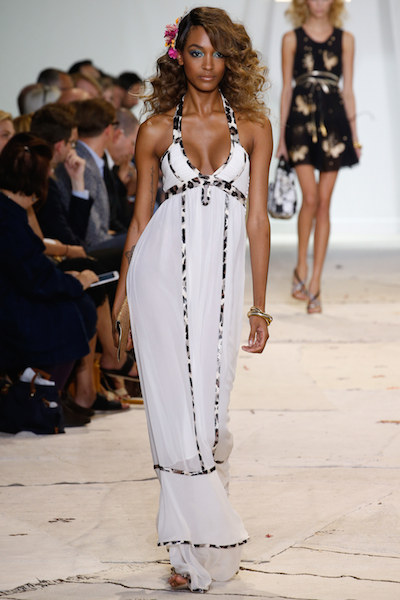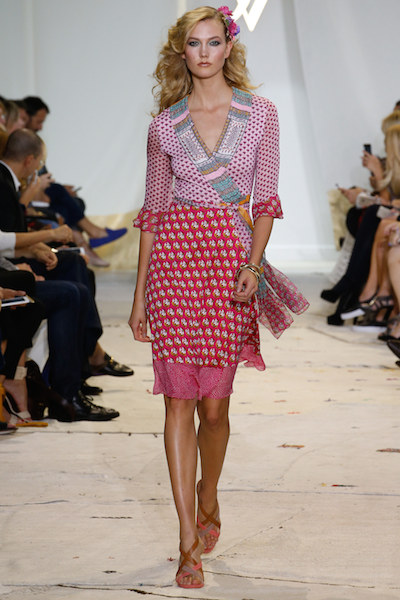 Isn't this beauty look the perfect blend of carefree cool and sophistication? I can't wait to give it a try! Tell me what you think of the look in the comments.
Ciao Bellas,
Glamazon Margo
View Related Posts:
[fbcomments width="600" count="off" num="15"]