On Changing Seasons, and Losing My Grandmother
Tuesday, September 22, 2015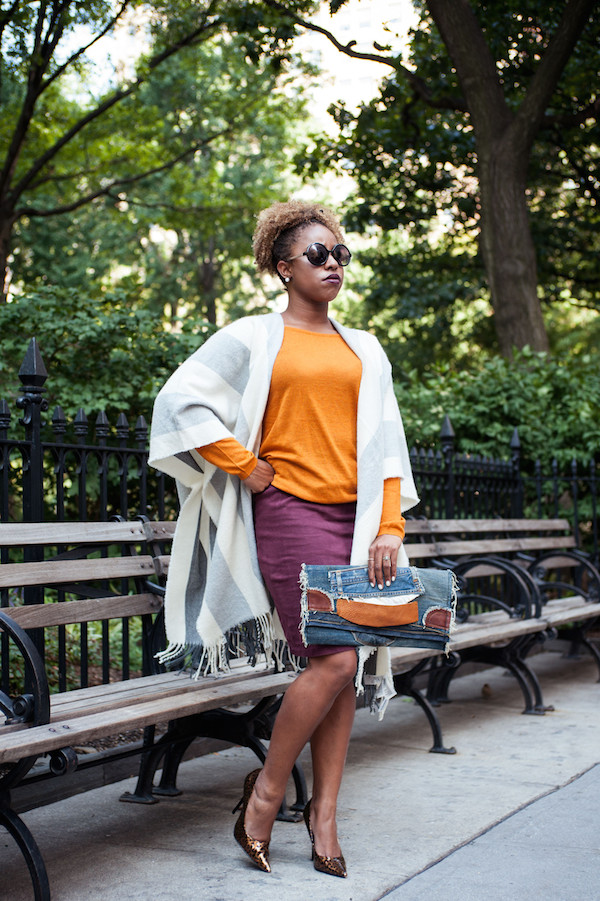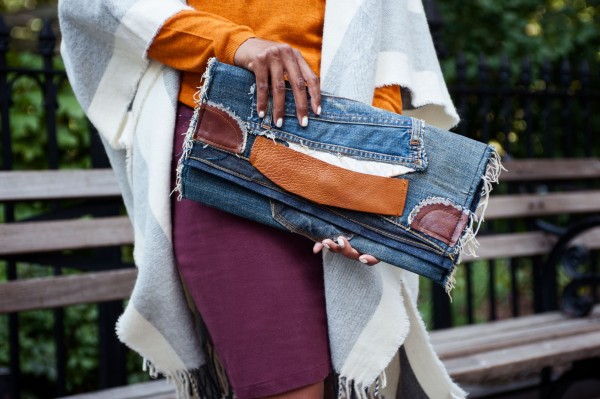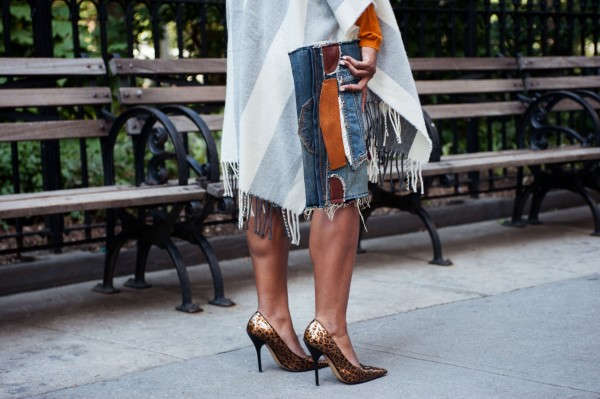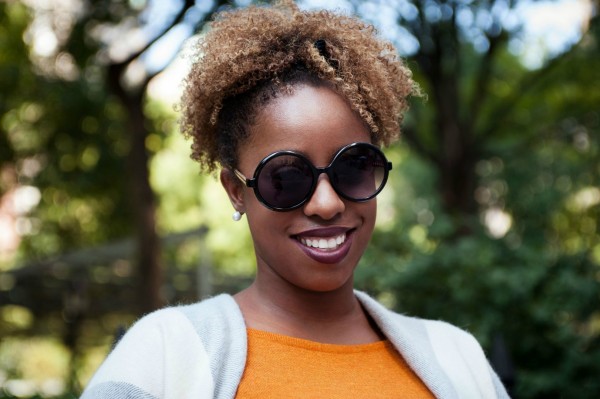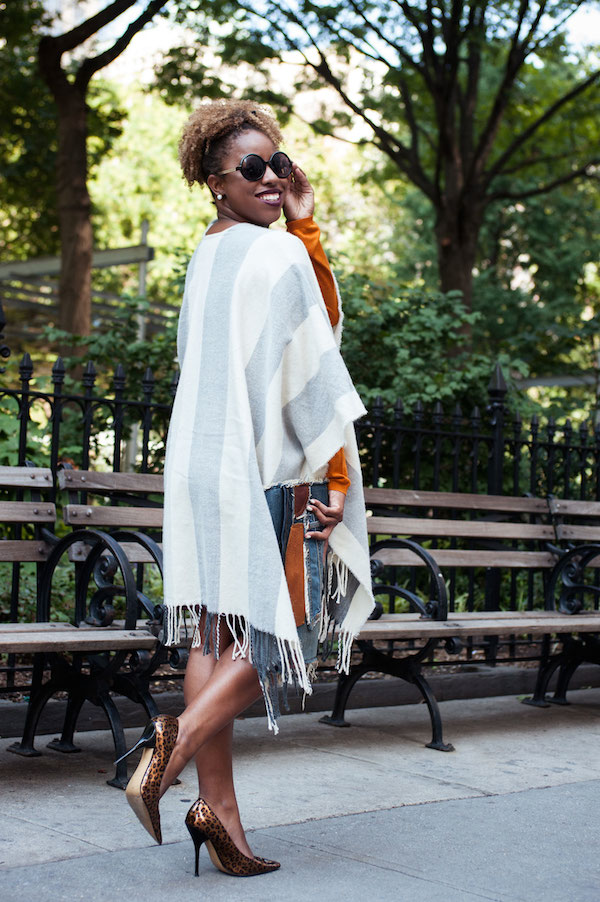 Poncho: H&M (Similar) | Top: H&M (Similar) | Skirt: Old but love this one | Shoes: Old but love these | Clutch: Street Fair (Similar)
Glamazons,
I've always hated change. Usually, I'm the person holding onto relationships, friendships and even jobs long after the season has passed. Most of my life has been spent fighting change but now I'm realizing that it can't be avoided. As the summer closes, I'll be entering the first season without my grandmother here. Losing a loved one, let alone someone who is like a mother to you, is profoundly painful. I've been through breakups and losses, failures and disappointments, and nothing really compares to grief or prepares you for it. My grandmother was truly one of the great loves of my life. Not seeing her or hearing her voice has left a huge gap in my life that is impossible to fill. I was incredibly close to her. If we weren't in the house together, we were on the phone. My friends made fun of me for talking just like her (and people always ask me if I'm Southern because I pepper my speech with "Child" and "Lord" just like she did, LOL!). I just realized the other day that I hadn't been away from her for more than two weeks at a time my entire life. I always knew where she was or what she was doing, and I took comfort in that. Now, we're separated and I'm left to wonder what she's doing, who she's talking to…does she want me to do anything? Does she miss me?
I never thought I would be able to live without her. All these years, she's been my backbone and my strength. Some days I barely make it out of bed, but I am still living. Everyday, I wake up and just put one foot in front of the other. I have to keep living even if it feels as though my world is crumbling around me. Unlike me, my grandmother had a lot of peace about life and death. She understood that babies are born and if you're lucky, you grow to be old and you die, and that's just the cycle of life. She didn't fight change. Even now, I think of her sweet spirit and I have this passing sense of peace. In those moments, I have comfort in knowing that it was her time to go, that I couldn't keep her alive, that things unfold exactly how they're supposed to in life. I was meant to know her and love her and learn from her. And then, her days on Earth were supposed to come to an end. Our time together in this life was written. It was never supposed to be forever. When I make peace with that, I understand where her quiet, impenetrable strength came from. I feel like that same strength lives in me. If she survived her mother passing, who she loved so dearly, then I'll survive this too. I'll make it through Fall, Winter and Spring, and every season, every year, day, hour and minute until I can see her again. I just have to make peace with what is, think of all the things I have to be grateful for, get out of bed, hurt, scream, cry and keep on living.
How do you cope with change, especially something so life-changing as losing a loved one? I'd love to hear your stories or advice in the comments.
xo,
Glamazon Jessica
Photos: Augusta Sagnelli
View Related Posts:
[fbcomments width="600" count="off" num="15"]