What I Wore: Pizza and a Pool #OOTD
Monday, August 10, 2015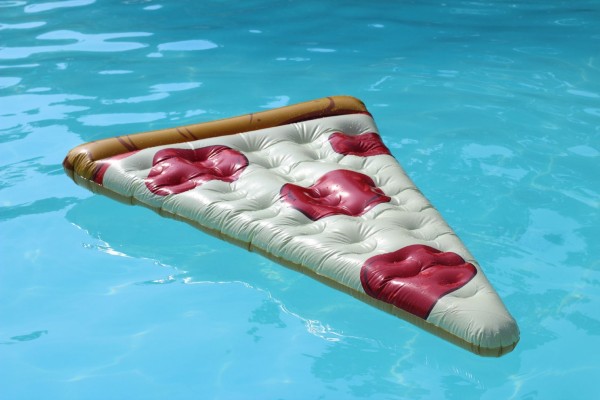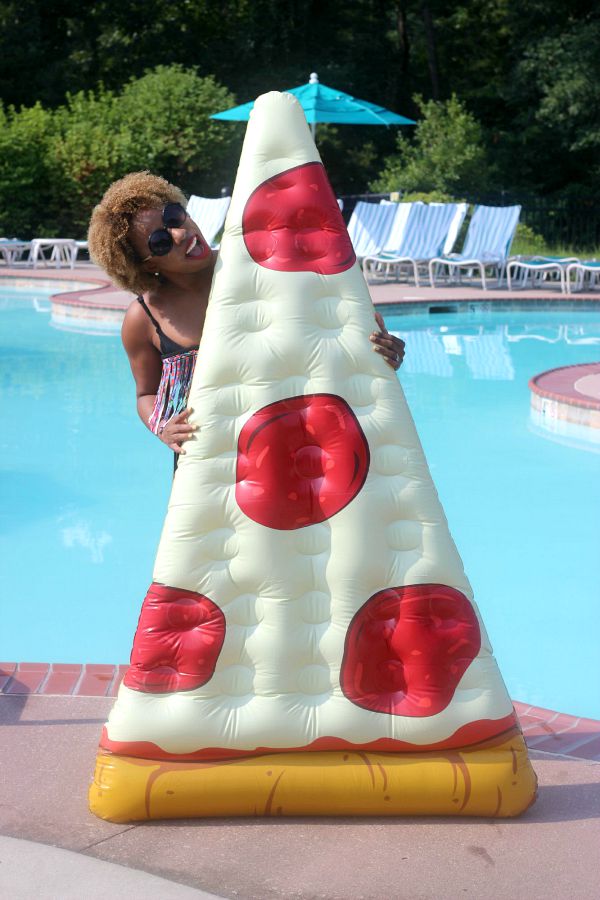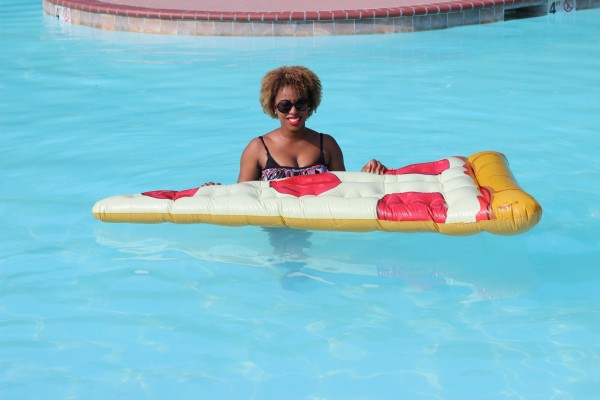 Glamazons,
I posted earlier about full-time blogging and some of the benefits. One of the best gifts to come from working for myself, and from home, is the ability to spend time with my family and travel. I enjoyed both a couple weeks ago when my aunt, cousins, niece and nephew got away for a staycation. Yes, I said staycation. Listen Linda, I like booking planes to faraway destinations as much as the next Glamazon but sometimes the best "getaways" are right in your own backyard (or in my case, your own state).
As you know, I'm a Jersey girl so two weeks ago I headed down to the shore where my Aunt graciously let me stay at her villa. It was a two-hour drive (and four-hour bus ride) from home, and totally worth it. I did yoga and/or ran every morning (more on this later!) and relaxed by the pool everyday. For afternoons/evenings, we either cooked or hung out along the boardwalk. I love my family, and really enjoyed spending quality time with them away from home. I tried to not check social media as much (it can be depressing!) and got a chance to read a few books including my friend Aliza Licht's "Leave Your Mark" (review to come). I learned how to do a front flip under water from my 8 year-old niece. I bought her ice cream, took pictures of animals on the boardwalk (lizards? random!) and cheered her on as she rode a rollercoaster.
I was still able to do my work but I made sure to knock it out in the morning and evenings so I was present with my family during my downtime. The schedule worked. And our staycation was perfect.
Swimsuit: Old but love this fringed one (on sale!) | Float: Big Mouth Toys | Lippie: MAC Cosmetics
Do you have anywhere you visit for a staycation? I'm thinking of working from the beach in Long Island next week (if Jih and I can find a cabana!) to keep the good times going.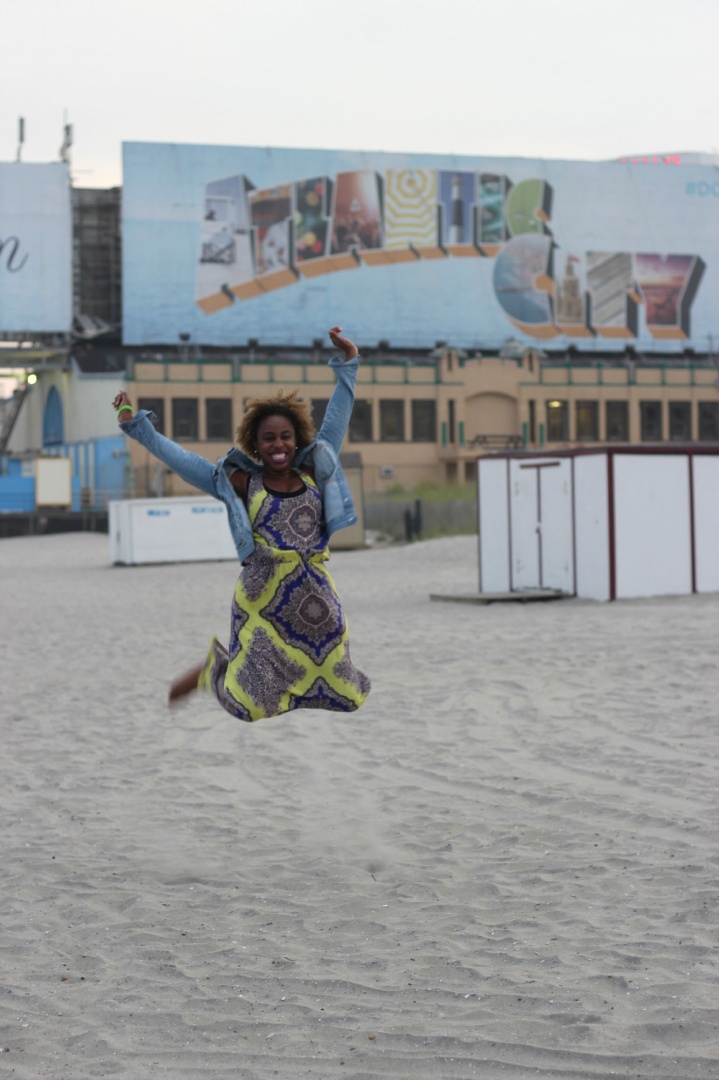 Kisses,
Glamazon Jessica
Thanks to my LS for blowing up the float and NB/BCS for the pictures! 
View Related Posts:
[fbcomments width="600" count="off" num="15"]