Joan Smalls Creates Matte Lipstick Collection For Estée Lauder
Tuesday, August 25, 2015
Hey Glamazons! You know how I feel about lipstick, right? Well, in case you forgot, just note that it is my everything. If I'm ever feeling down or out about anything, I just throw on some lipstick and I instantly feel better about life. It's also a serious confidence booster for me whenever I'm going into a big meeting or if I have to do a presentation. I also feel a certain way about Joan Smalls. I think she's absolutely gorgeous and she's always been one of my #modelfaves.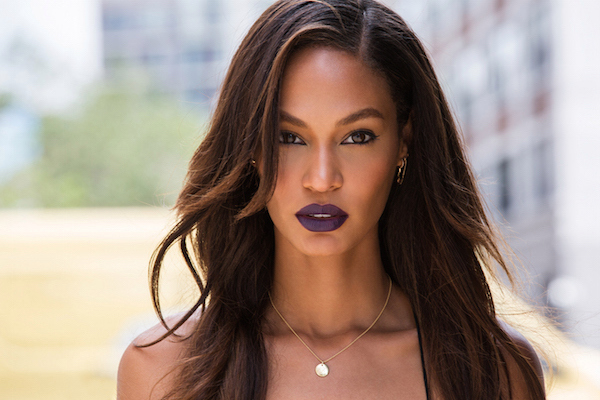 So, you can imagine the glee I felt when I opened an email announcing the news that the Estée Lauder spokesmodel has created a line of matte lipsticks for the brand. [insert squeal here] How did this come about? Well, the idea actually came up at last year's Costume Institute gala. Her makeup artist custom-blended this amazing electric violet lipstick and she wore it on the red carpet to go with her Vera Wang gown and side ponytail. It was an instant hit and everyone wanted to know where they could get the exact same lipstick from. So, it only made sense that she hit the Estée Lauder lab and create her own lipstick collection, right?! But, why matte?
"I love how matte lipsticks don't look too over powering or in-your-face, even if the color is bright," she said in a statement about her beauty collaboration.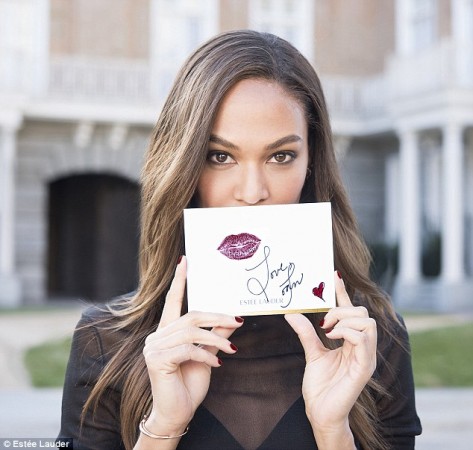 She provided inspiration for the 12 shades in the collection and even tapped into her Instagram followers to name one – a dark burgundy named Commander.
"I believe in self expression," she said. "If you're going to go for it [with your makeup], then go hard!"
We couldn't agree more, Joan! What do you think of this collection, Glamazons? I don't know about you, but I can't wait to get my hands on that chic Commander. 
xoxox
Glamazon Andrea
View Related Posts:
[fbcomments width="600" count="off" num="15"]