Ask The Glamazons: The Best Contouring Kit For Brown Skin
Friday, August 14, 2015
Hey Glamazons! We love when you ask us all your pressing beauty questions! Glamazon reader Megan Danielle B. hit us on Twitter (follow us!) saying:
Hey–I'm about to dip my toe into the world of highlighting/contouring. Can you recommend any good kits for brown folks? Thx!
So, more than likely thanks to the Kardashians (because that's where all the beauty trends seem to be coming from nowadays + they are literally everywhere rocking them well!), contouring is officially a thing. Everyone wants to do it and makeup brands know this. That's why there are now a million and one contouring kits available on the market for purchase. But, keep in mind that all palettes are pretty much created the same. That's why you won't find any based on skin tones.
However, if you do have brown skin, what you need to pay close attention to is your highlighter as this can sometimes come off as ashy on darker pigment. Side note: It basically defeats the purpose of contouring your skin if you're just going to look an ashy mess smh. So, feel free to get any contouring kit that you want but get picky with your highlighter. Stick with shades of gold if you have really dark skin. For those that are more brown skinned, avoid using anything too pink and stick with neutral peach shades.
xoxo
Glamazon Andrea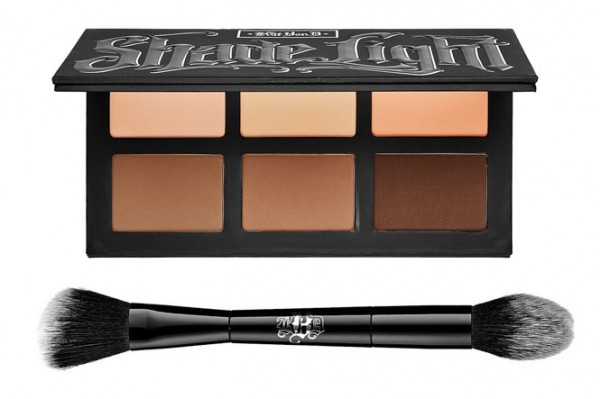 When I do attempt to contour my face, this Kat Von D palette from SEPHORA is always my top pick + it looks great on all skin tones.
Shop some of our fave contouring kits below:
–
–
View Related Posts:
[fbcomments width="600" count="off" num="15"]