What I Wore: Summer Brights #OOTD
Tuesday, July 28, 2015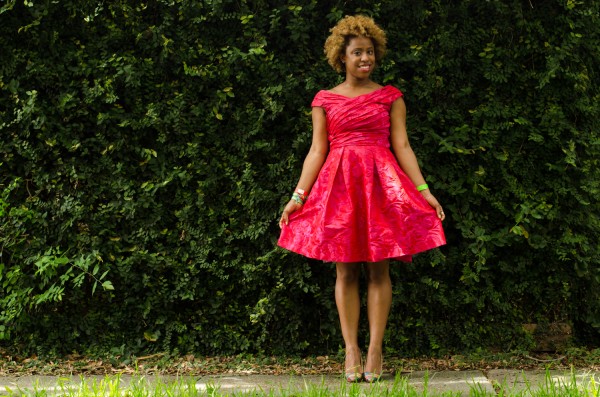 Glamazons,
Things have been really dark lately. We're burying unarmed youth who were killed by police, we're having to face the ugly truth of rape culture as more of Cosby's accusers come forward, and cancer is taking people from us before their time. Life can get heavy. As sobering as reality can be sometimes, I don't take having breath in my lungs everyday for granted. I take a moment — in the midst of all the pain, the hyper awareness, the fight for change — to be grateful for the little things. Family, health, my career, my friends are all such great blessings and gifts. It's easy to lose sight of those things and only focus on the bad — especially because there's been so much of it lately.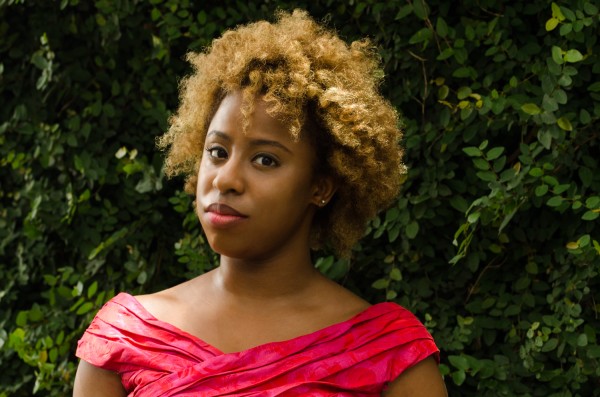 Luvvie recently posted about #SelfCareSaturdays, and I love that. I've been trying to get better about recharging my battery and finding peace of mind for awhile now. In order to do so, sometimes I HAVE to unplug from social media. It's great to stay informed but for your own state of mind, every now and then, you have to step away from the 24-hour news cycle and just live.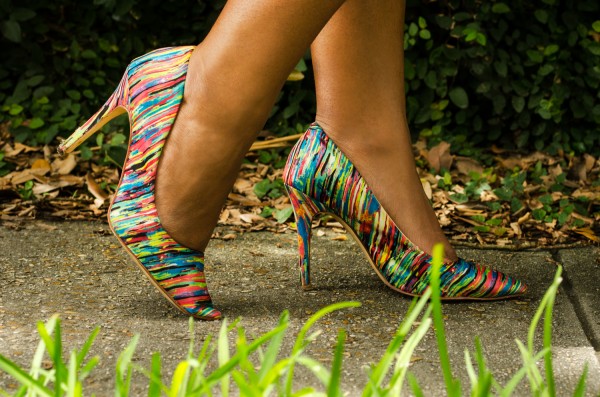 I do things that bring me peace like yoga, cooking, spending time with my family, going for a walk or run outside (only during the summer…let's not get crazy now!), praying and studying the word, and traveling.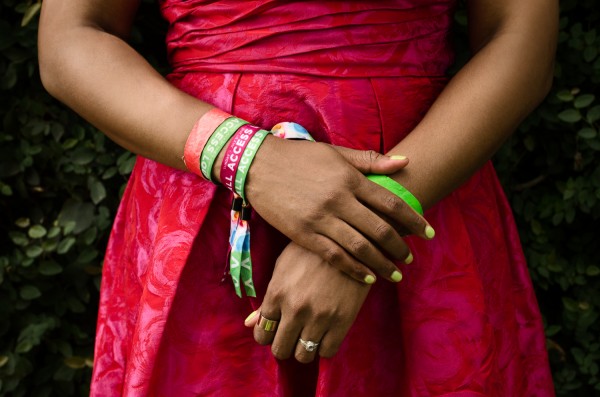 Though I love New York City and I never tire of its skyscrapers, yellow cabs, frenetic energy and limitless potential, sometimes, I want to go somewhere where there's color, sunshine and easy living. New Orleans is that special place for me. The beautiful streets lined with Spanish architecture, the pastel-colored [Solange] walls and the sound of live music immediately put me at ease. I even dress differently.
You May Also Like: What We Wore: The Glamazons Take New Orleans
Winter in NYC usually finds me wearing black with a statement shoe or lip, but for Nola, I always go brighter and more colorful — and it's the same for any tropical island (from Cuba to Barbados). Life has its problems, its demands and its heavy burdens, but I feel a bit lighter when I get away. It's not just good for my wardrobe, it's good for my psyche.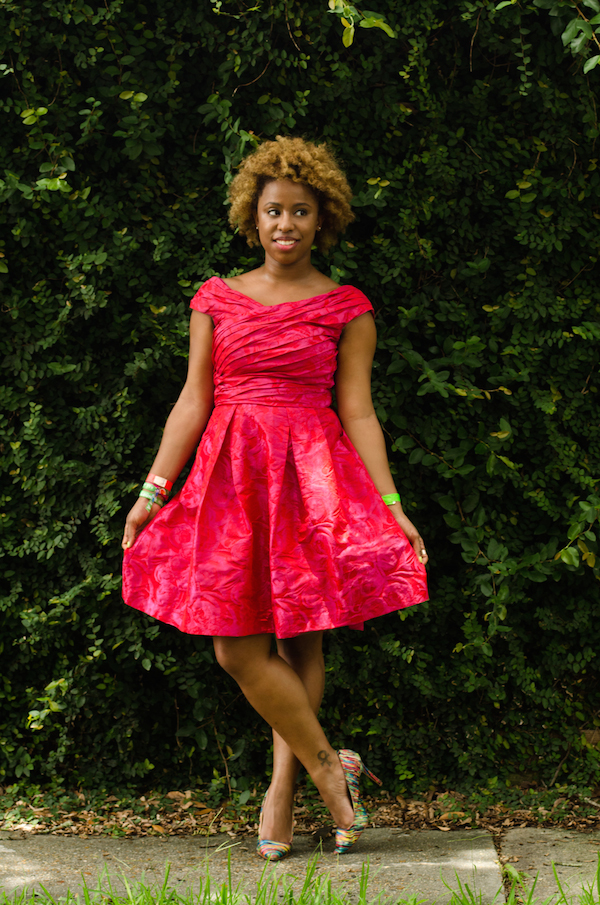 At home, I rarely get the time to reflect or write a poem when I feel like it or have a deep conversation about everything and nothing that winds into the wee hours of the morning. All that changes when I travel. And the time away helps me to come back more focused and centered after it's over. When I return to New York, it's back to work, back to the hustle and bustle, back to fighting to bring about change, and back to dressing in all black. And I wouldn't have it any other way.
Dress: Theia via Rent The Runway | Pumps: Old but love these
Kisses,
Glamazon Jessica
View Related Posts:
[fbcomments width="600" count="off" num="15"]