How To Wear The Black and White Trend (And Not Look Boring!)
Thursday, July 23, 2015
Glamazons,
When you think of summer style, what comes to mind? I'm pretty certain that images of mixed prints, vibrant hues, and punchy accessories are floating through your head. But what if I told you that you can mix black and white basics for an even more impactful look?
Sure, summer is prime time for breaking out the bright but there's something flattering about go-with-anything neutrals. The simple color palette keeps your look streamlined while giving you the freedom to experiment with accessories.
Need some glamspiration to create a black and white look that commands attention? Check out 5 easy-to-follow tips!
1. Add Personality With A Graphic Tee
Enocha of Locks and Trinkets paired her graphic tee with slim trousers and matching pumps.
A graphic tee is the best way to spruce up timeless black and white. It adds a fun element to your ensemble, and it gives more structured pieces a little personality.
2. Complement the Neutral Look With Statement Heels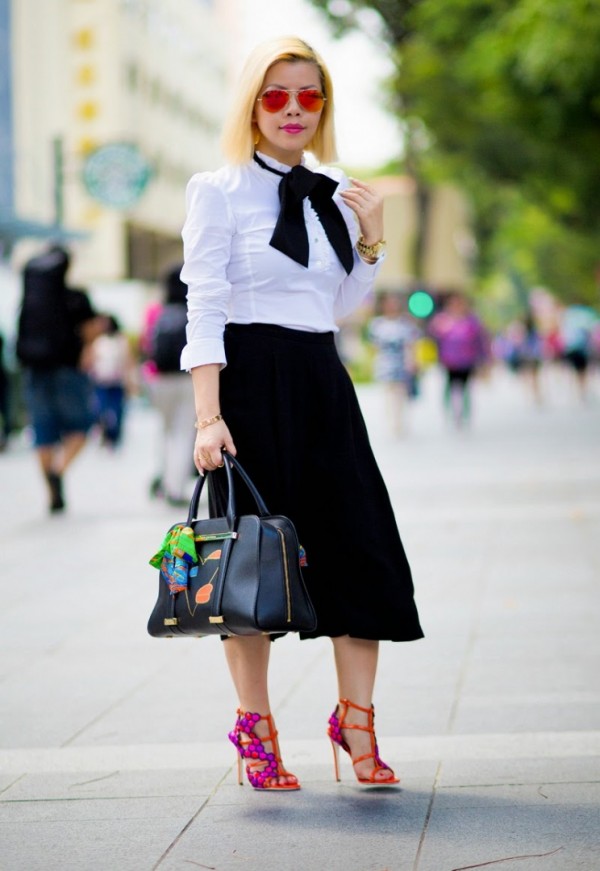 Crystal Phuong accented her black culottes and white button-down with vibrant stilettos.
Pair your black and white ensemble with bold statement heels so that it doesn't appear too static. The heels will spice up your look in a fresh, modern way.
3. Blend Edgy and Sophisticated Pieces Together
Just Missed the Runway mixed an edgy leather skirt with a white dress shirt for a chic and versatile look.
Achieve the perfect balance by pairing a leather skirt with a sophisticated button-up. The resulting look is bold, clean and memorable.
4. Let White Take the Spotlight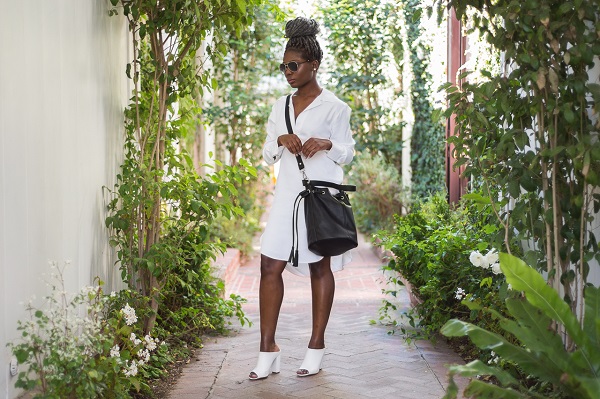 Specs and Blazer's Nike looks stunning in an all-white number paired with black accessories. 
If you aren't quite sure how to mix and match black and white, you can opt for a white look with black accessories. Consider styling a head-to-toe white look with black staples like a bucket bag or stylish shades, for example. Since you're accessorizing a blank canvas, the options are endless.
5. Play With Prints
K. Treed of KTRStyle went for a head-turning look with a black and white polka dot short set, offset by red strappy heels.  
You can never go wrong with black and white prints as the focal point of your outfit. Channel the '60s with a polka dot print oufit for a girlish, retro vibe. Obsessed!
Embrace the black-and-white trend with these fun finds:
–

–
Would you try this look for summer, Glamazons? Share your thoughts in the comments below!
Keeping It Fashionable,
Glamazon Briea
Featured Image: Tommy Ton
View Related Posts:
[fbcomments width="600" count="off" num="15"]