What I Wore: White in Trinidad, Cuba #GlamazonTravel
Monday, April 13, 2015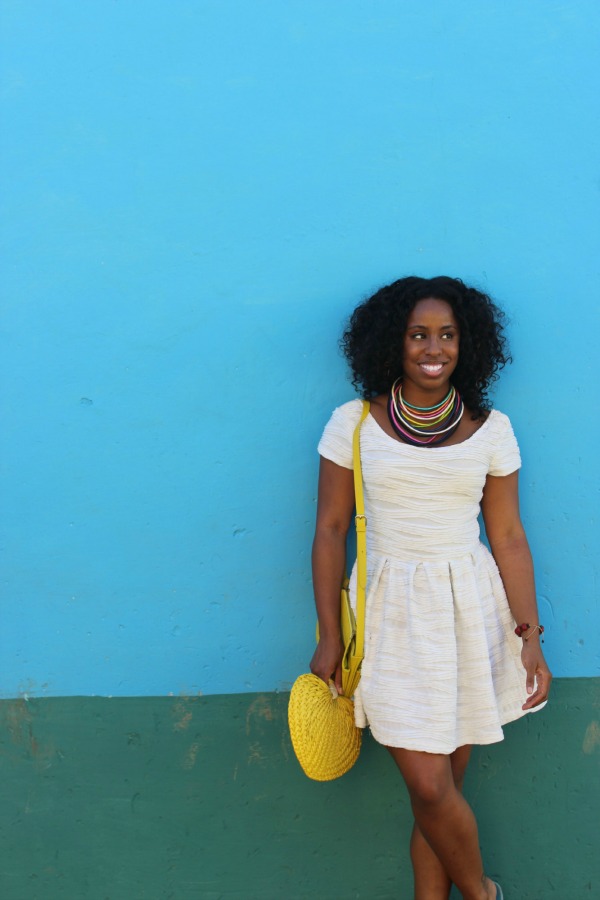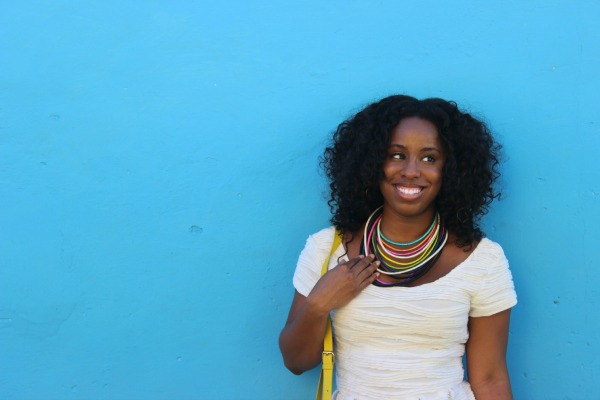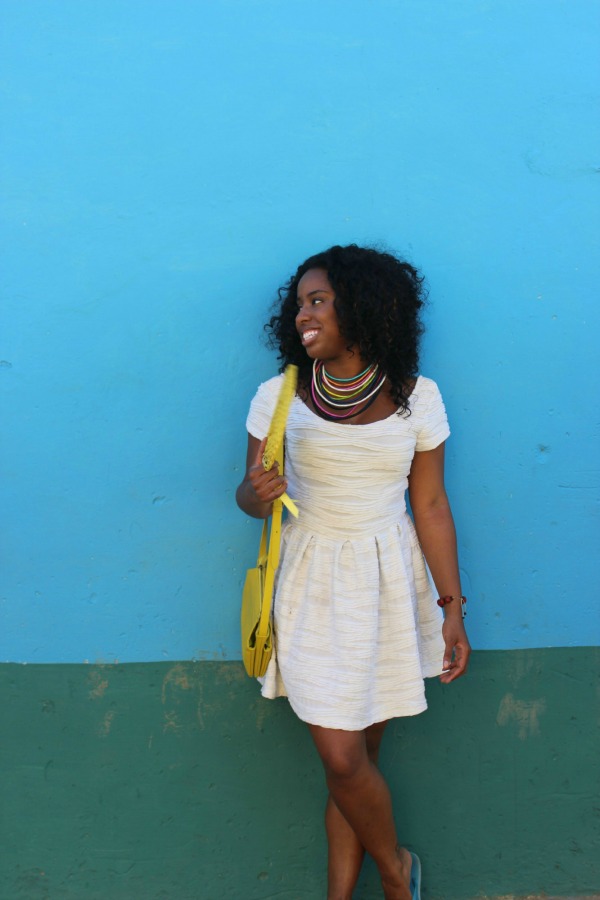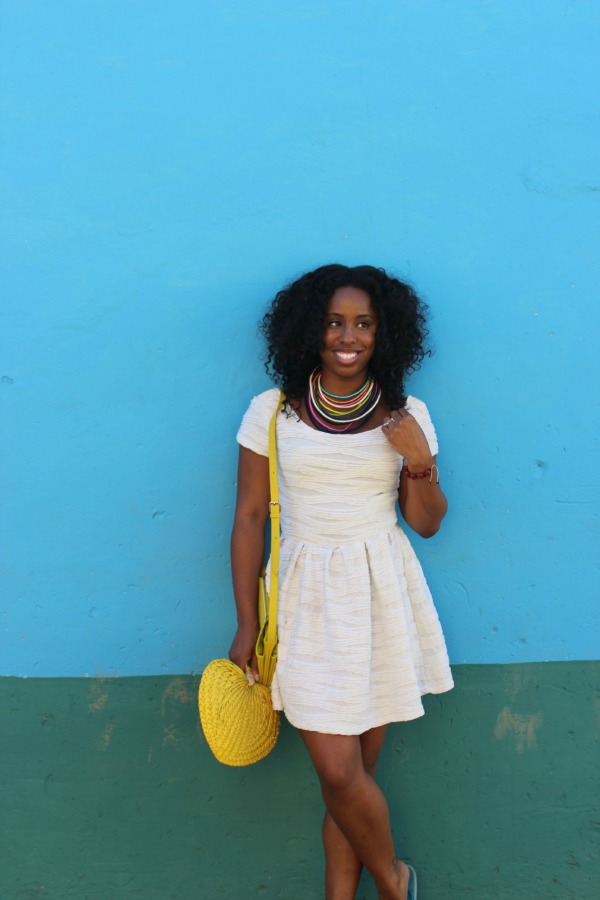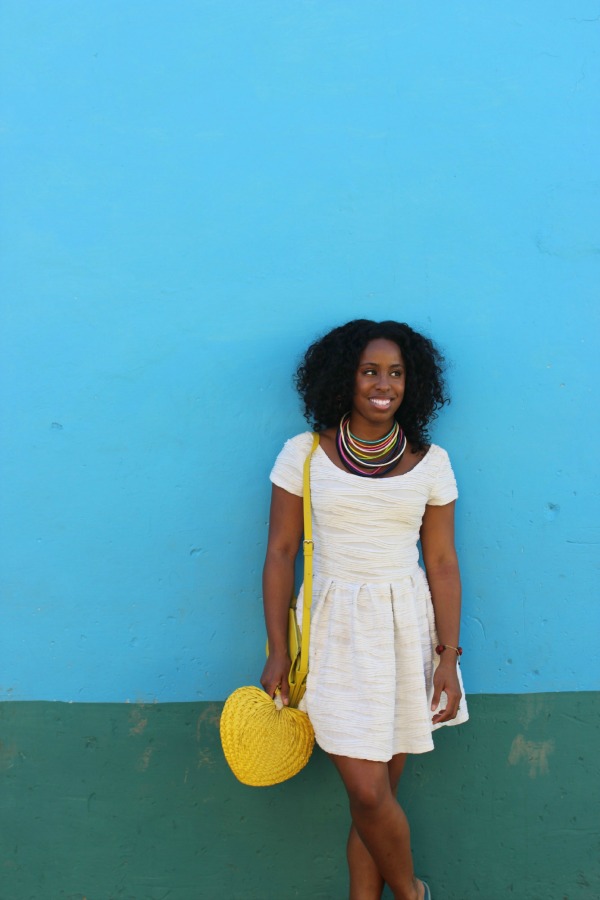 Dress: Old but love this one | Necklace: Old but love this one | Crossbody bag: Gap | Fan c/o Alvin Ailey "Revelations" | Hair: Seto Mccoy
Glamazons, imagine going to two Trinidads in one year. I headed to Trinidad and Tobago for Carnival in February and then Trinidad, Cuba in December. The destinations couldn't be any more distinct. While we danced in the street perfecting our wines in Trinidad and Tobago, the dancing style of choice was salsa in Trinidad, Cuba.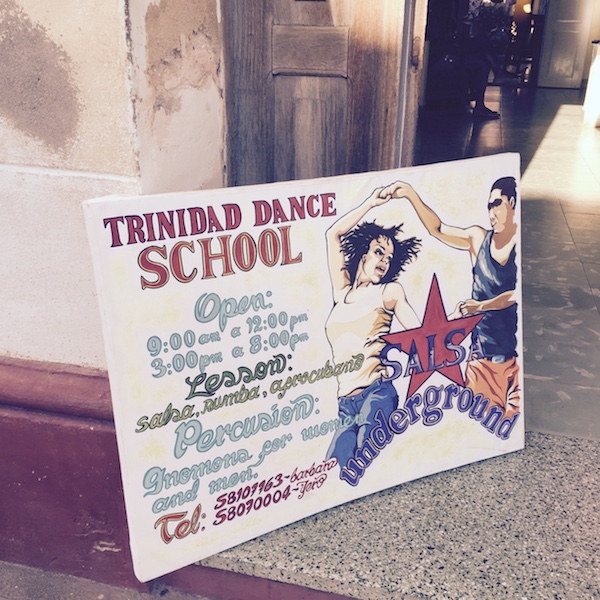 I learned new salsa dancing moves (everyone does this adorable shoulder shake that I'm proud to say I've mastered post-class) and just enjoyed the dancers' grace and rhythm.
You May Also Like: 10 Things I Learned About Cuba #GlamazonTravel
But salsa is only the beginning. We took in the breathtaking views overlooking the Escambray mountains: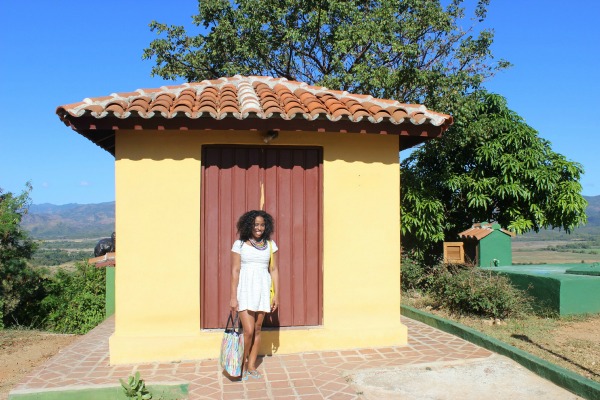 We had a buffet lunch near Plaza Major, where I stopped to take a selfie: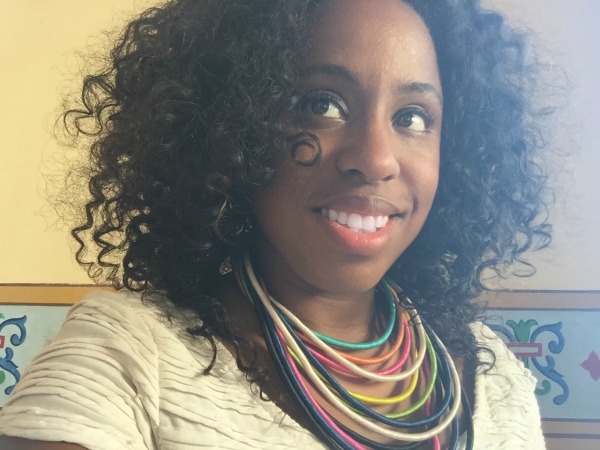 We visited Rudy's Art Gallery for cocktails and look at some of the amazing local artists: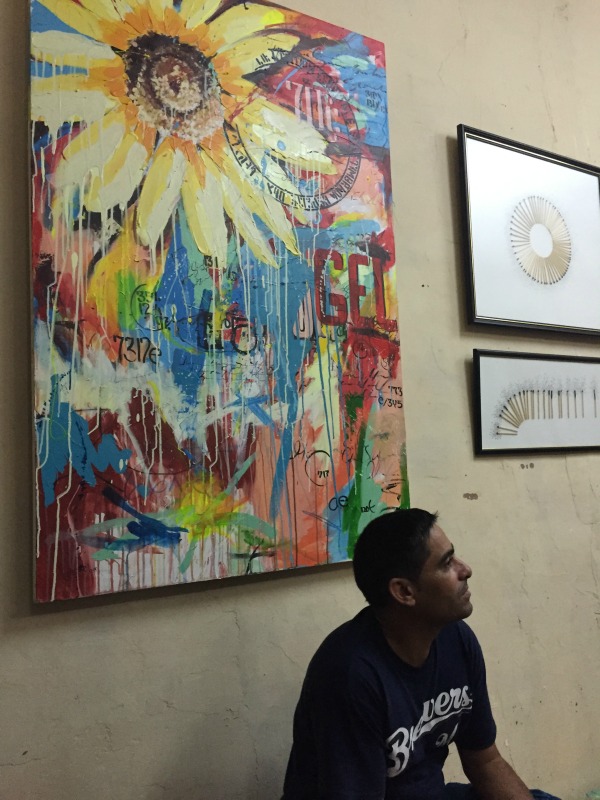 We even spent time on the beach and watched the unbelievable sunset: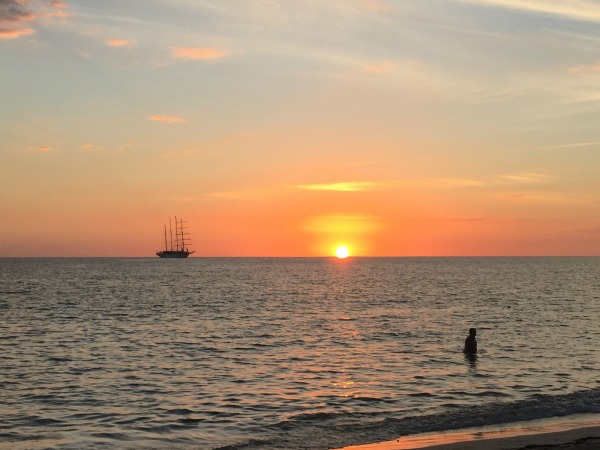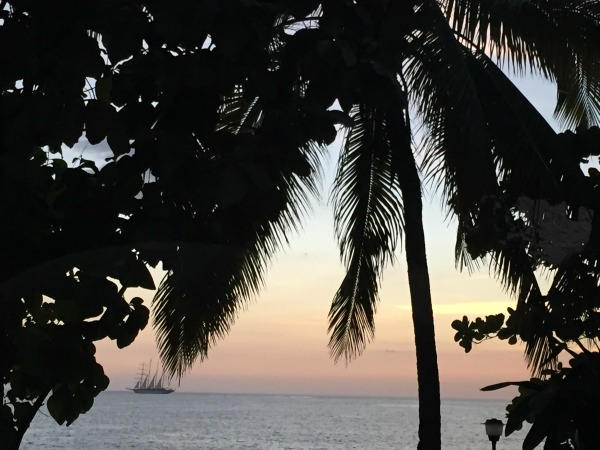 I definitely recommend going to Trinidad if you visit Cuba! I can't even pick what I loved most! Though I spent most of my time in Havana (the capital), I loved that Trinidad felt less like a city and more residential. It was good to see both sides of island living.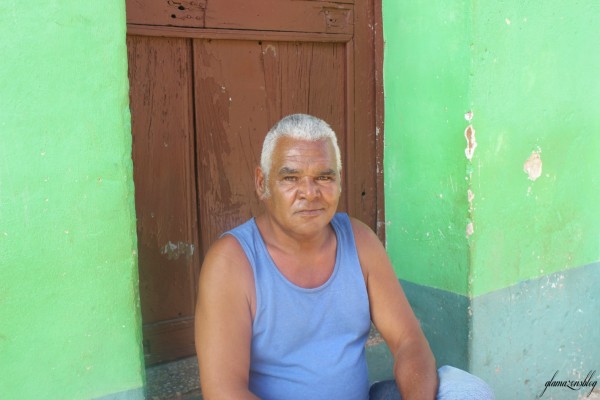 Check out a full recap of my Cuba trip HERE.
If you're planning on visiting Cuba, here's what you should know before you travel HERE.
Kisses,
Glamazon Jessica
View Related Posts:
[fbcomments width="600" count="off" num="15"]