Spring 2015 Trend Alert: Shirt Dresses (Plus How to Style Them)
Tuesday, March 24, 2015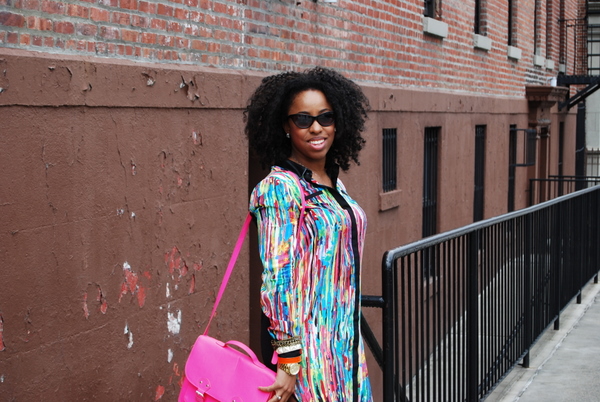 Get the buying deets on this outfit worn by Glamazon Jessica here. 
Glamazons,
Spring is finally here! And I don't know about you but after months of having to bundle up and brave the harshest of winds, I'm more than ready to mix up my wardrobe and whip out a few timeless Spring staples. The one piece that I've been eyeing literally all winter? A shirt dress.
I just love how shirt dresses work for just about any occasion. Made popular in the '50s by the glamazing Audrey Hepburn, the menswear-inspired look recently appeared on the runways of some of our favorite designers including Kate Spade and Rebecca Minkoff.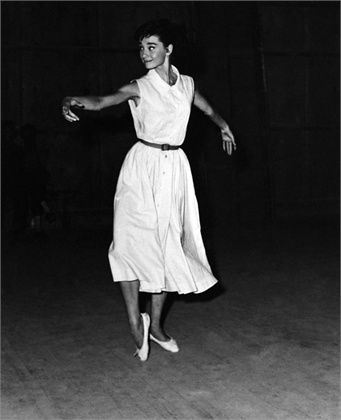 Audrey Hepburn twirling in a shirt dress. Image: Vogue Italia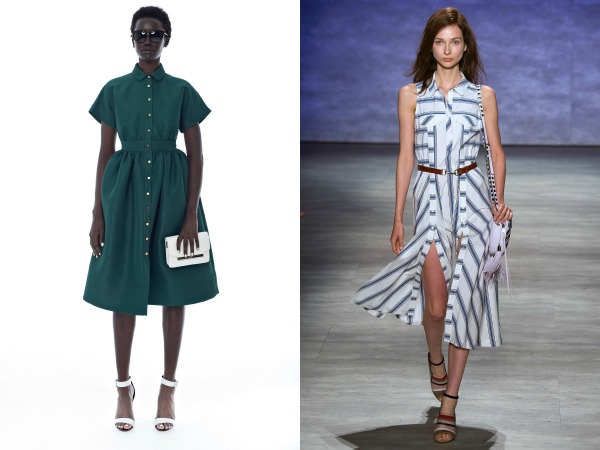 (From L to R) Kate Spade Spring 2015, Rebecca Minkoff Spring 2015. Images: Style.com
A shirt dress is the epitome of effortless style. And it works for the office and a night out with your girls. Need some glamspiration to style your shirt dress to perfection? Check out a few swoon-worthy street style looks:
The best part about styling this classic dress is that it flatters every body type and is effortlessly wearable. Nothing is better than being able to toss on a minimal piece and look put together without a lot of fuss.
The important thing to remember is that the shorter the hem line, the lower your heels should be since the dress naturally elongates your legs.
Here are a few more tips on how to get the most out of this trend:
-Pair your shirt dress with a matching belt to add shape and show off your figure.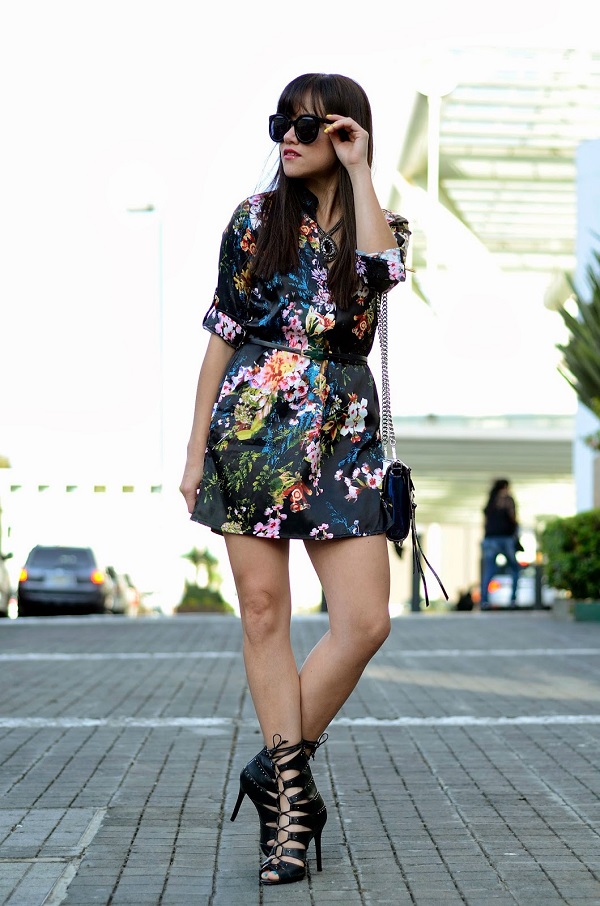 Moda Capital Blog's Gaby added a matching black belt to accentuate her waist in a floral shirt dress.
-Look for ways to accessorize the blank canvas by incorporating bold statement pieces.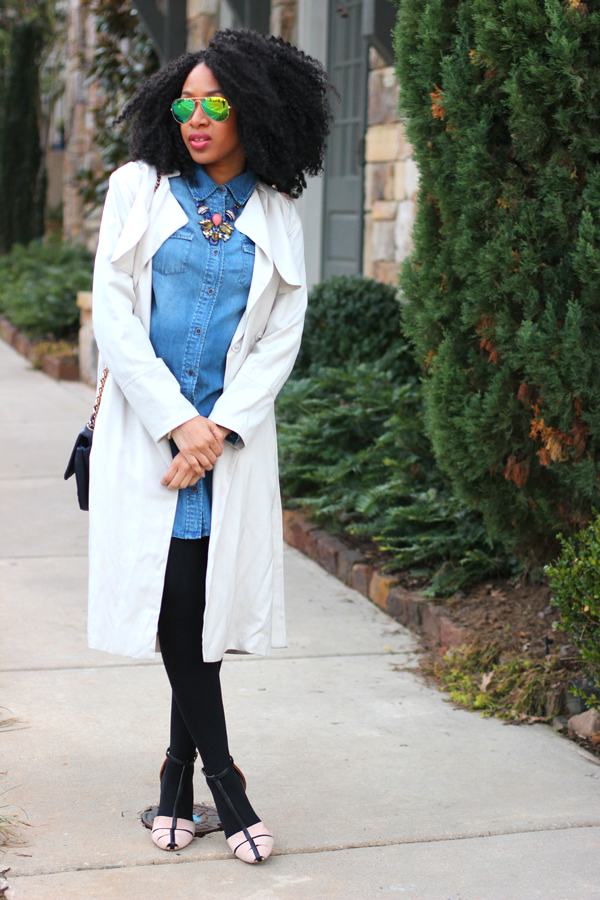 Mattieologie's Mattie James nailed this casual look by blending various statement accessories for a relaxed vibe.
-Play with unconventional under layers by adding jeans to your look.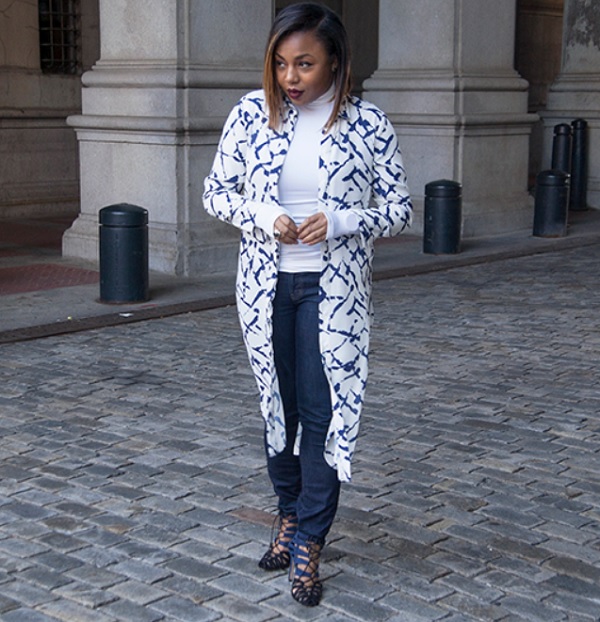 Absolutely love how Kela Walker of Kela's Kloset transformed her shirt dress into a duster for a chic top layer. 
-Wear shirt dresses with a distinct top and bottom to give the illusion of two pieces.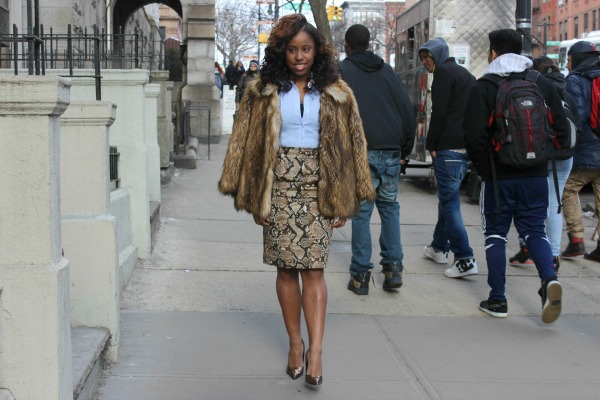 Glamazon Jessica's shirt dress features a distinct top and skirt which appears to be two pieces though it's really one. The contrasting top and bottom is unique, interesting and offers even more styling options than a monochrome shirt dress. 
Shop some of my faves below:
–
Is this a trend you'd rock, Glamazons? How would you style it? Let me know in the comments below!
Keeping It Fashionable,
Glamazon Briea
View Related Posts:
[fbcomments width="600" count="off" num="15"]