Glamazon Guide: 10 Basics Every Glamazon Should Have in Her Wardrobe
Tuesday, February 3, 2015
Glamazons,
The start of a new year is the perfect time to revamp your wardrobe, and we're not just talking about style risks. You can actually elevate your closet (and make choosing outfits in the morning significantly easier!) by investing in tried and true staples that you'll want to wear again and again. Here are just a few pieces worth adding to your style arsenal this year:
1. Little Black Dress
When it comes to wardrobe must-haves, there's no piece more timeless or versatile than a black dress. I have about ten hanging in my closet. Whether you have an early office meeting or are heading out with your girls for drinks, this option takes you through every event on your calendar.
2. White Shirt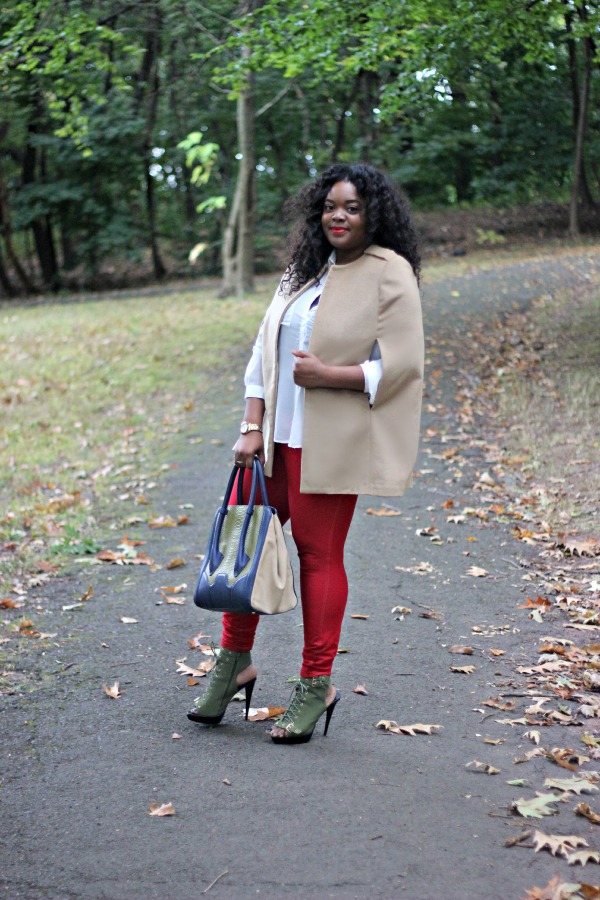 Image Source: LoveBrownSugar
With the weather being so unpredictable lately, a white shirt serves as the perfect transition piece throughout seasons. And it can be worn with pretty much anything. A blouse takes the sophistication up a notch while a basic tee adds a comfy vibe.
3. Bold Blazer
Blazers now go beyond the office. You can wear one on a date, to a party, even out to brunch with girlfriends. You can never go wrong with black but don't be afraid to add a pop of color or play with spirited prints.
4. Stylish Flats
I follow the Carrie Bradshaw motto when it comes to footwear: the higher, the better! But even the stiletto-obsessed have to take a break from heels. A pair of flats is a fashionable alternative. And with this season's dressier styles, you can even get away with flats for fancy outings.
5. Black Pumps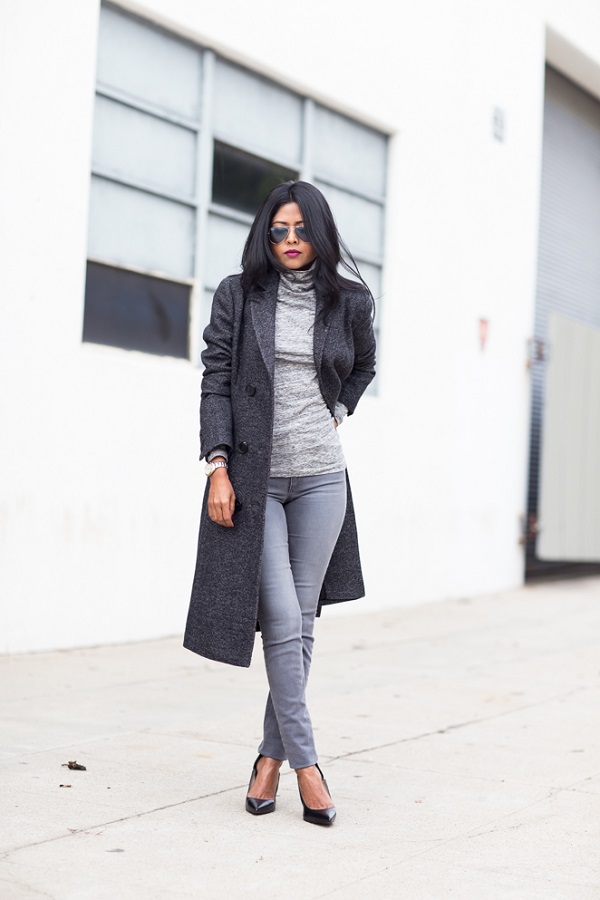 Image Source: Walk in Wonderland
A pair of black pumps is an essential part of your wardrobe. It's hard to think of an outfit black pumps don't go with. And because they will literally never go out of style, buying a quality pair is well worth the investment.
6. Statement Necklace
A statement necklace adds excitement to an otherwise understated ensemble. Throw one on with a t-shirt and jeans, for example, and you've suddenly got a street style-worthy look. You can also rev up the glam factor by pairing one with a formal gown.
7. Leather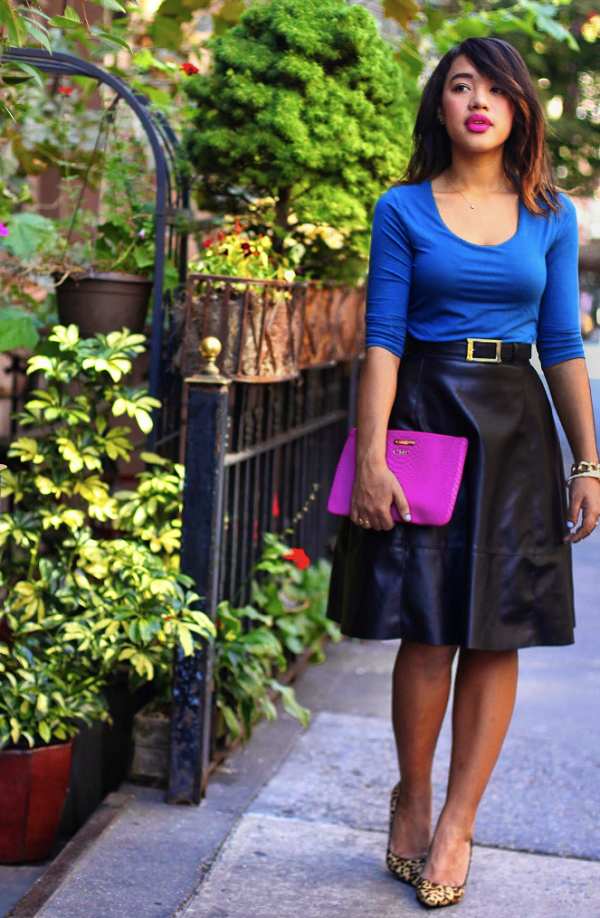 Image Source: Color Me Courtney
Whenever I throw on my leather jacket, you can't tell me I'm not Pam Grier in "Foxy Brown." A leather jacket instantly adds an edgy vibe to anything you pair it with — from skirts to leggings and pants.
8. Skinny Jeans
A great pair of skinny jeans is sartorial gold. From sweatshirts to blazers, the styling options are endless. And they look so fabulous teamed with pumps. The key is finding the most flattering wash and fit to complement your body.
9. Pencil Skirt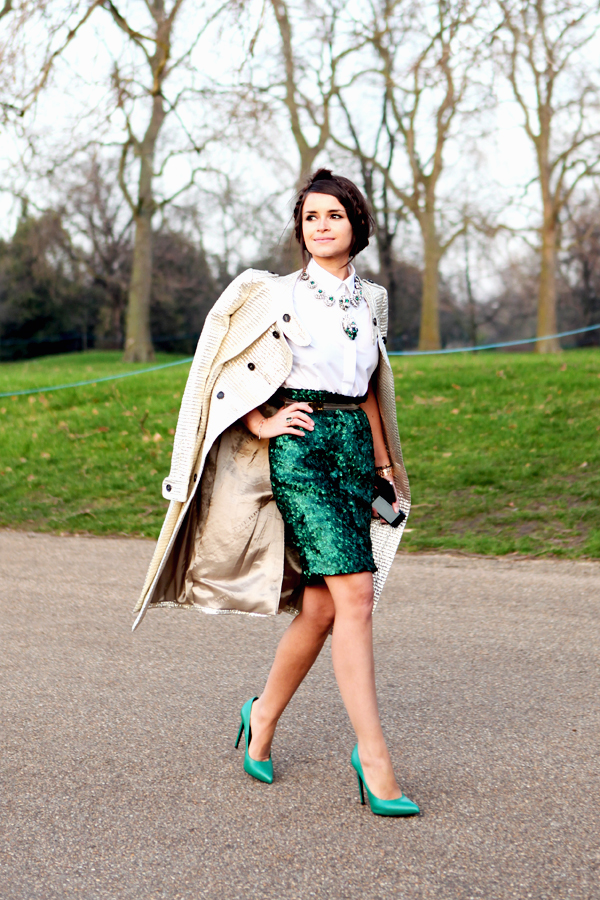 Image Source: Fashion Was Here
Is it just me or does wearing a pencil skirt give you an instant confidence boost? The form-fitting number accentuates your curves perfectly and can be styled in a variety of ways (I've worn mine everywhere from work to nightclubs!). I especially love the contrast of a form-fitting pencil skirt with a relaxed top.
10. Large Tote Bag
Let me just say that I can barely get through a hectic day without a chic, oversized carryall. I swear by tote bags because not only are they on trend, but they can hold practically my entire life from makeup cases to planners. Love!
Which staples do you plan to stock up on in 2015? I'd love to hear your thoughts! 
Keeping It Fashionable,
Glamazon Briea
View Related Posts:
[fbcomments width="600" count="off" num="15"]